Bitcoin Nears All-Time High Price After the Launch of Its First US Exchange-Traded Fund
Jumping to over $64,000 USD.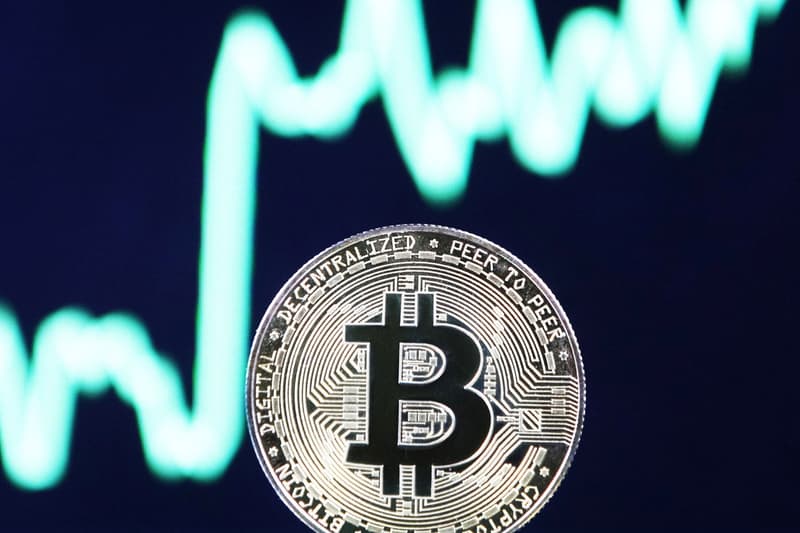 Bitcoin on Tuesday jumped to a high of $64,476 USD, according to CoinDesk, nearly reaching its all-time high price of $64,888 USD.
The coin's rise was tied to the release of the ProShares Bitcoin Strategy ETF (exchange-traded fund), launched on the New York Stock Exchange under the ticker symbol BITO. The ETF does not allow people to invest in Bitcoin directly but rather allows people that are hesitant about the unregulated nature of cryptocurrency to trade based on predicting its price fluctuations.
Michael Sapir, CEO of ProShares, told the New York Times that the move gives people "convenient access to Bitcoin in a wrapper that has market integrity." Douglas Yones, the NYSE's head of exchange-traded products, told the outlet that he foresees crypto-linked NFTs gaining wider approval in the future.
According to Coinbase, Bitcoin last hit above $64,000 USD on April 14.
BITO rose by 4.8% in its first day of trading, closing at $41.94 USD, according to CNBC. 
In other news, the U.S. has now overtaken China as the largest miner of Bitcoin.