'God of War' Finally Announces Release Date for PC
The version will also receive bonus content.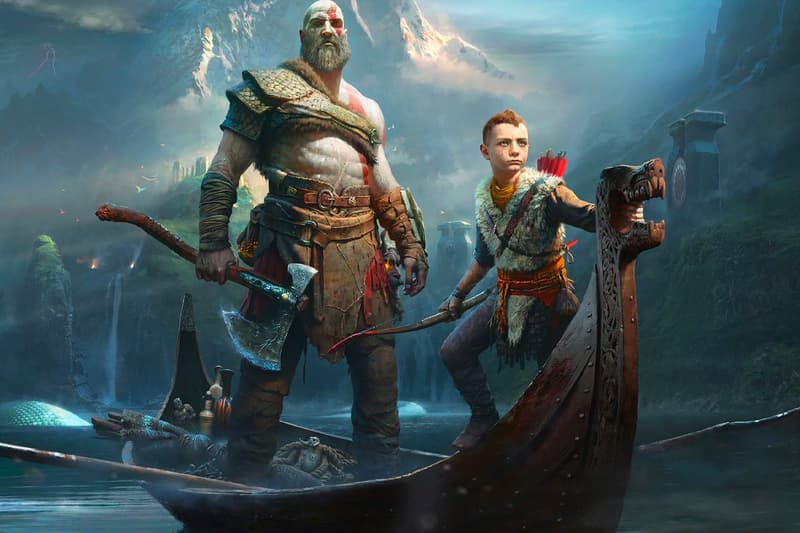 Three years after the game's original release on PlayStation, Santa Monica Studio has finally announced the release date for God of War's PC edition: January 2022.
Coming to both Steam and the Epic Games Store, the new version will offer better visuals overall with 4K resolution support and unlocked framerates as well as both NVIDIA's DLSS and Reflex technologies. The game will now run on 21:9 ultrawide screens with full compatibility with PlayStation's DualShock 4 and new DualSense controllers on top of your typical mouse-and-keyboard setup, the latter of which will also receive custom mapping options. As expected, Santa Monica Studio has also included bonus content for the release, which includes an Exile's Guardian Shield Skin, a Buckler of the Forge Shield Skin, a Shining Elven Soul Shield Skin, a Dökkenshieldr Shield Skin and the Death's Vow Armor Set for both Kratos and Atreus.
"As of August 2021, 19.5MM copies for God of War on PlayStation 4 have been sold through and we can't wait to share that experience with a whole new group of players on PC," reads the announcement from Sony. "Our primary goal when bringing God of War to PC was to highlight the exceptional content the team created and leverage the powerful hardware that the platform offers to create a uniquely breathtaking and high-performance version of the game."
For fans of the franchise, God of War will arrive on PC on January 14, 2022, at a price of $50 USD.
Elsewhere in gaming, Halo's co-creator Marcus Lehto has joined EA to start a new studio.