Snoop Dogg Explains How He and Eminem Squashed Their Beef
Adding that he felt like he "was out of pocket."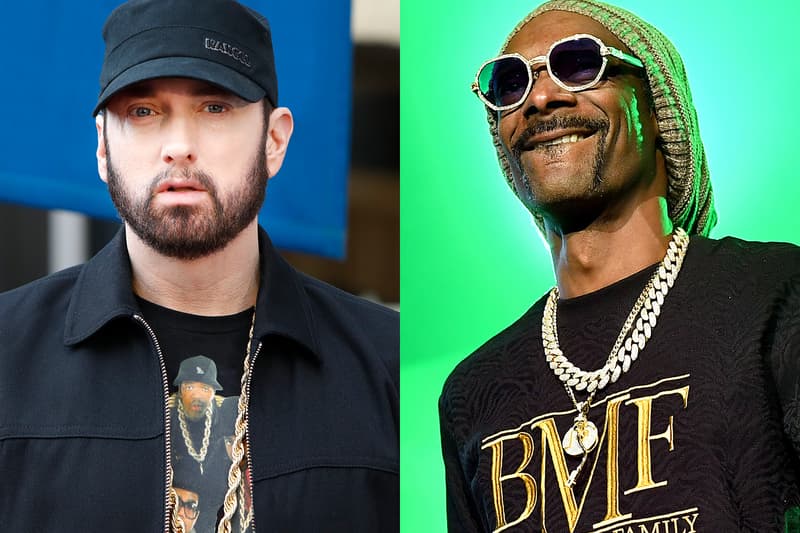 Snoop Dogg sat down with The Breakfast Club to explain how he and Eminem squashed their 2020 beef, stating that he felt like he "was out of pocket."
"Man, I love Eminem," Snoop began. "The thing is that we love hip-hop so much. We competitive, we battle rappers — so that was supposed to trigger that in him. But we brothers and we family so we learned to appreciate each other for what we do and how we get down, and we had a long conversation about the respect that we have for each other and the way we need to talk in public about each other."
He added, "I felt like I was out of pocket. I apologized to him and I let him know that I'm just bettering myself. I make mistakes, I ain't perfect, I'm Snoop Dogg."
Snoop and Em threw jabs at each other in 2020 when the former did not include the Detroit rapper in his top 10 rappers list. Eminem went on to publicly diss Snoop on Music To Be Murdered By: Side B, however by January this year, they confirmed that they are past their beef.
View this post on Instagram
In related news, Snoop Dogg confirmed that Dr. Dre is making new music for GTA.