Razer Unveils the Seiren V2 Premium Microphone Series
A pair of models for both dedicated or casual streamers.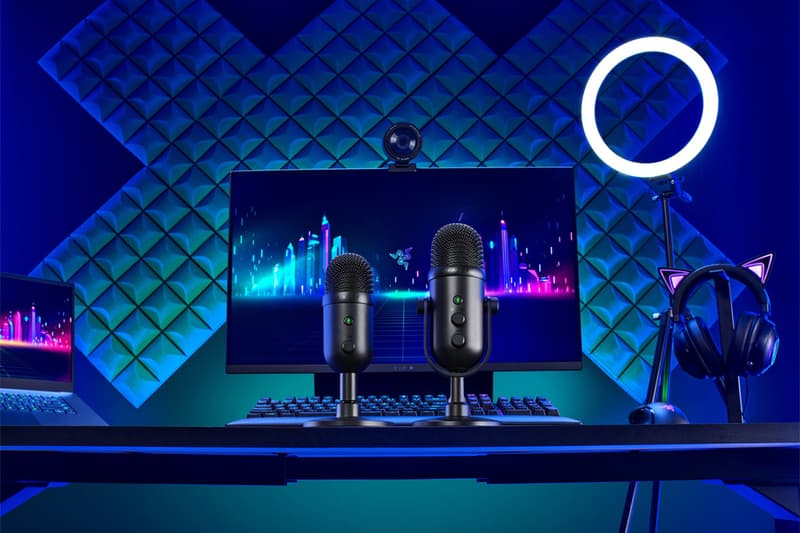 Ahead of RazerCon 2021, gaming peripheral expert Razer has now unveiled two new microphones built for streamers.
Spearheading the new lineup is the Seiren V2 Pro, a premium microphone designed for the more dedicated streamers out there. Capable of capturing the depth of powerful vocals, its high pass filters, and analog gain limiters ensure that your viewers will be able to focus solely on your commentary without distractions from unwanted background noises. 20Hz frequency response provides coverage for a full range of audio, while its 24-bit rate offers superior dynamic range and precision in your recordings.
For those looking for something a little more casual, Razer is also launching the Seiren V2 X, a smaller option created for those just getting into the streaming world. Just like the Pro model, the X version also comes equipped with 20Hz frequency response and 24-bit rate support, but this 25mm condenser mic uses super-cardioid pickup patterns instead to isolate your voice from any unwanted background noise.
Available now over on Razer's website, the Seiren V2 Pro is retailing for $150 USD while the Seiren V2 X is going for $100 USD.
Elsewhere in the gaming sphere, Places+Faces has released an Xbox capsule collection.