HYPEBEAST Gears up for Pokémon TCG 25th Anniversary With Custom Hong Kong Tram
"Catch a ride, Catch a smile," and try to "Catch 'Em All."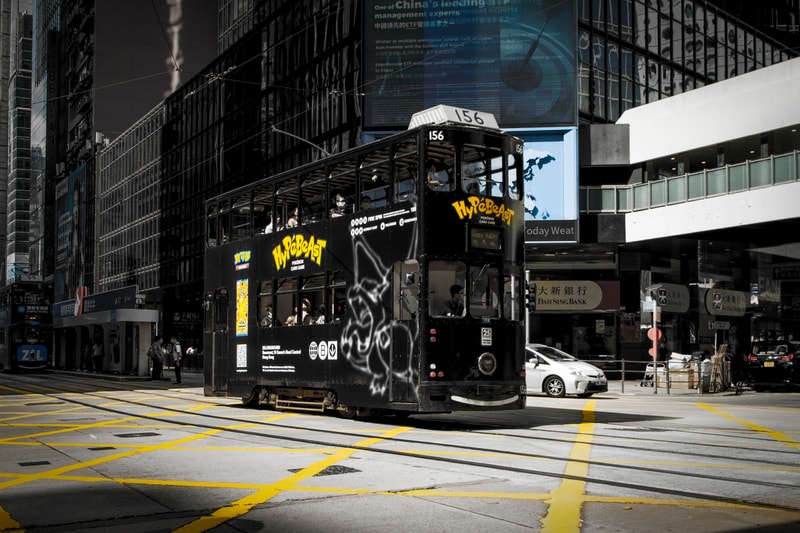 1 of 15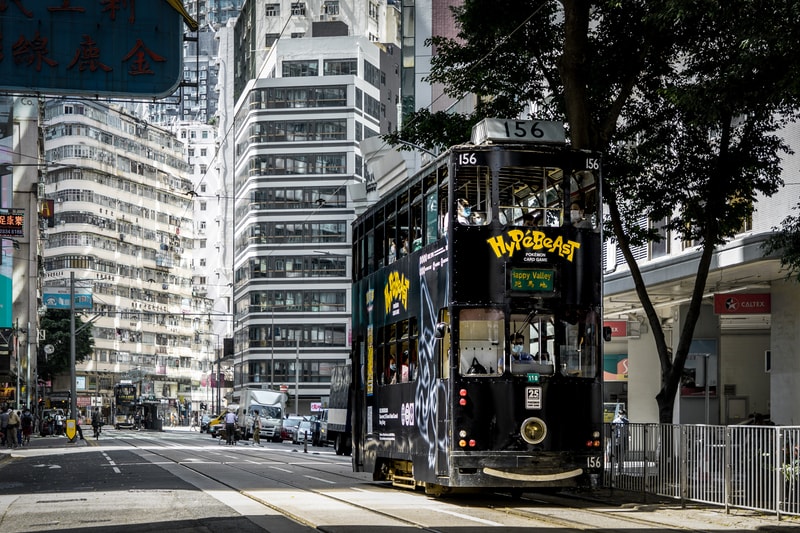 2 of 15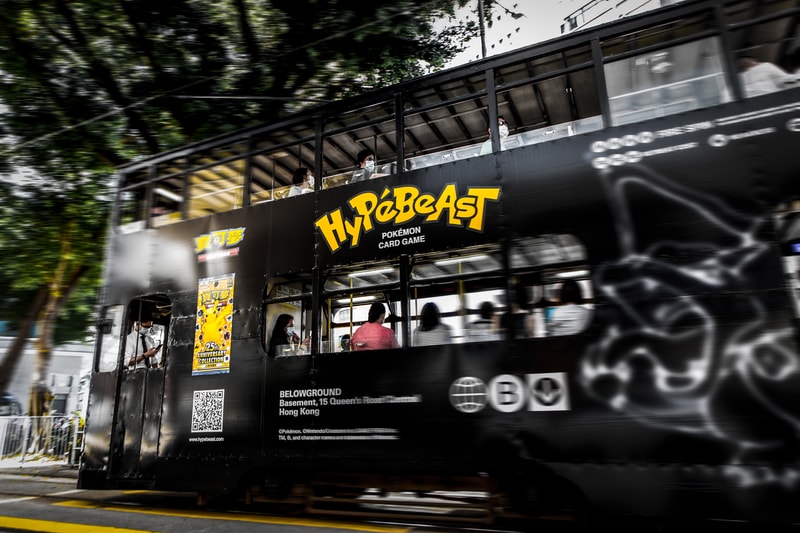 3 of 15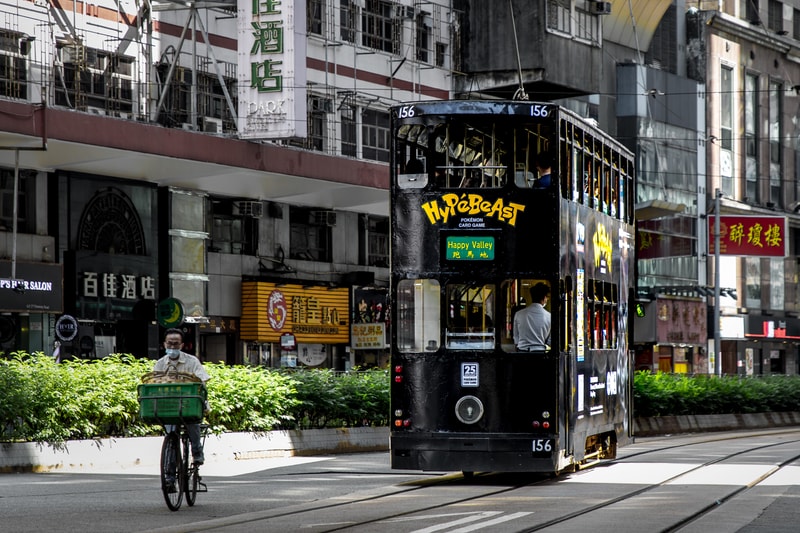 4 of 15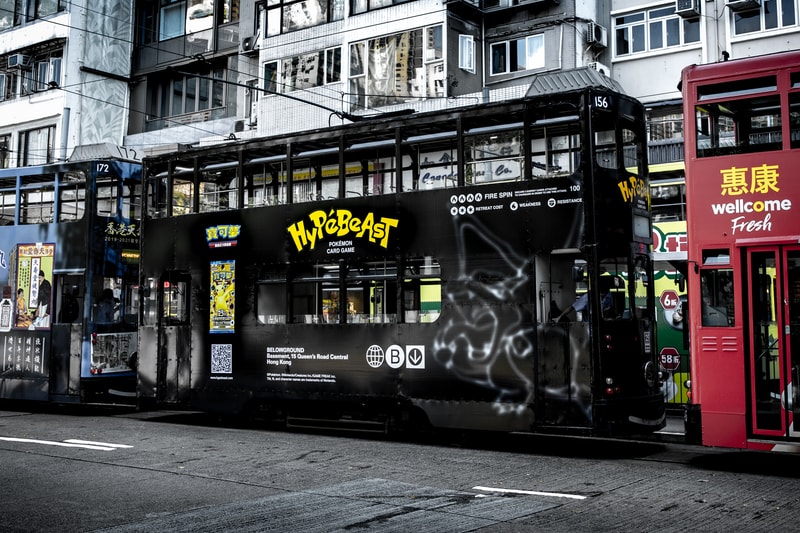 5 of 15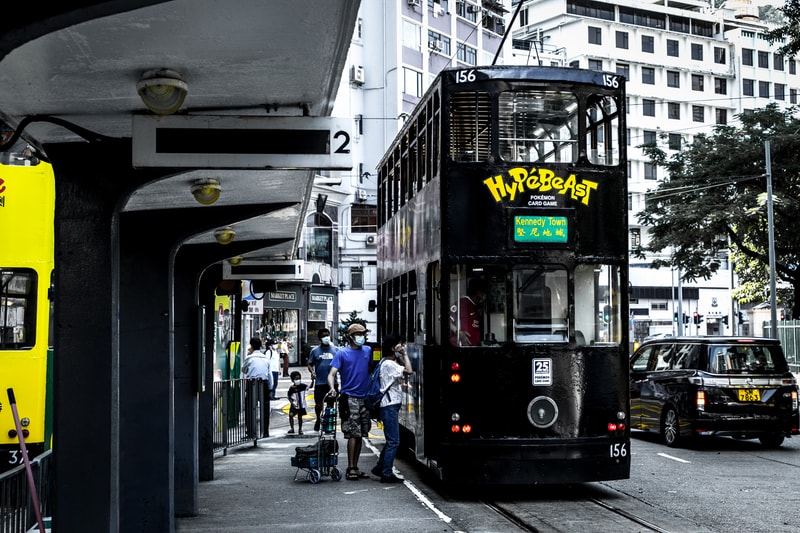 6 of 15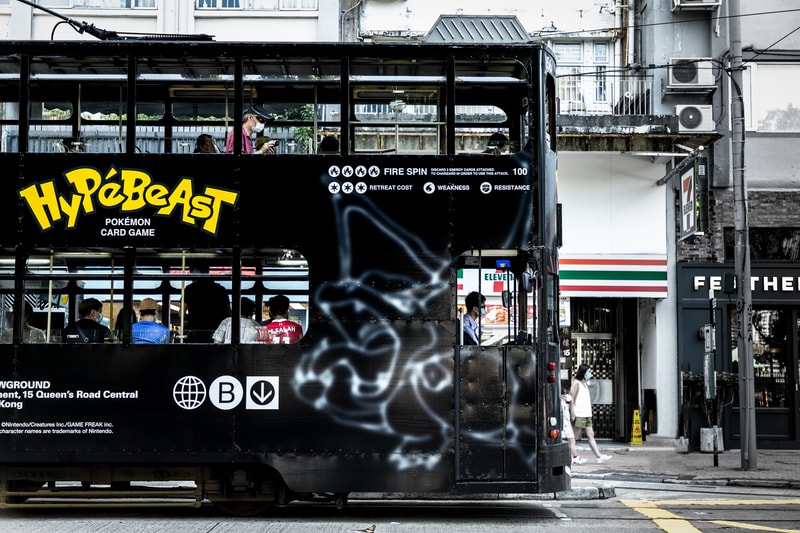 7 of 15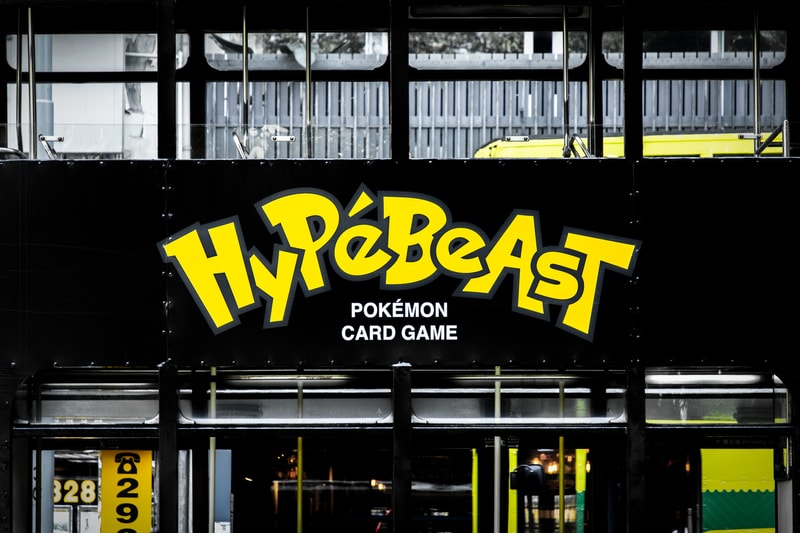 8 of 15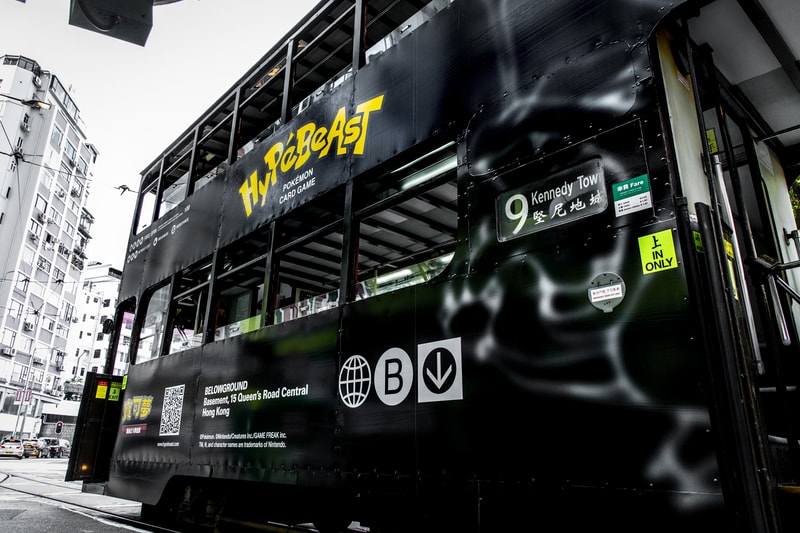 9 of 15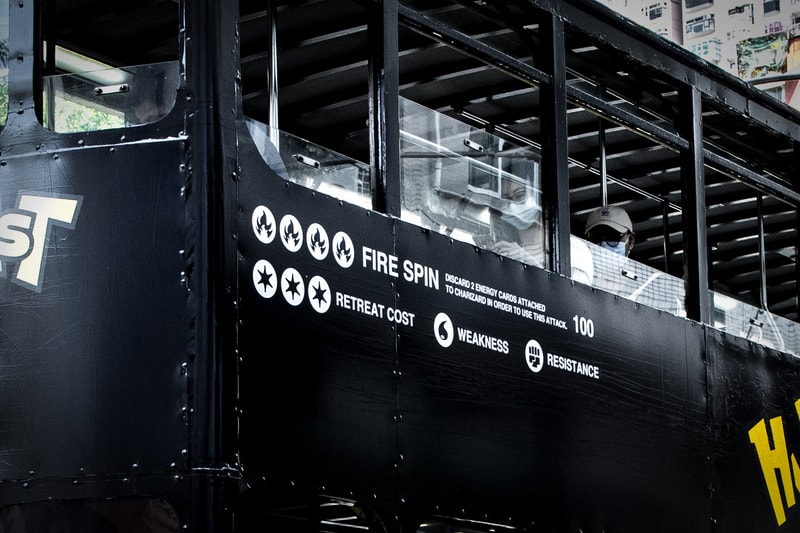 10 of 15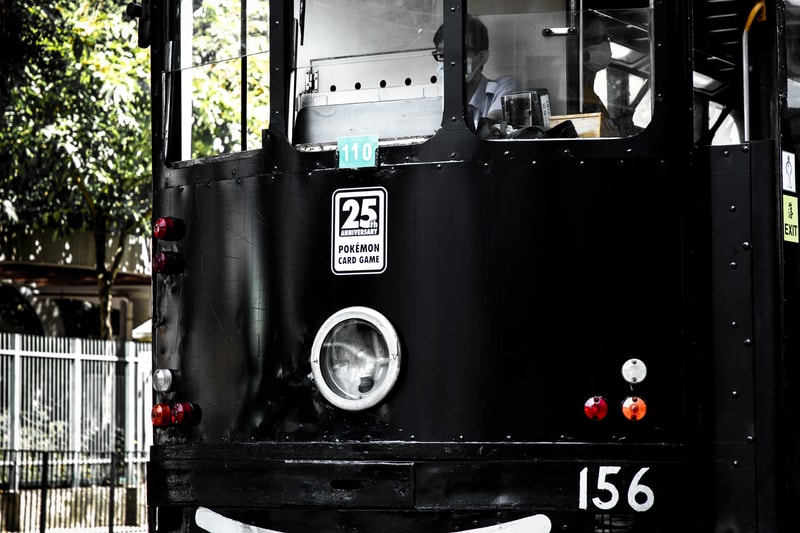 11 of 15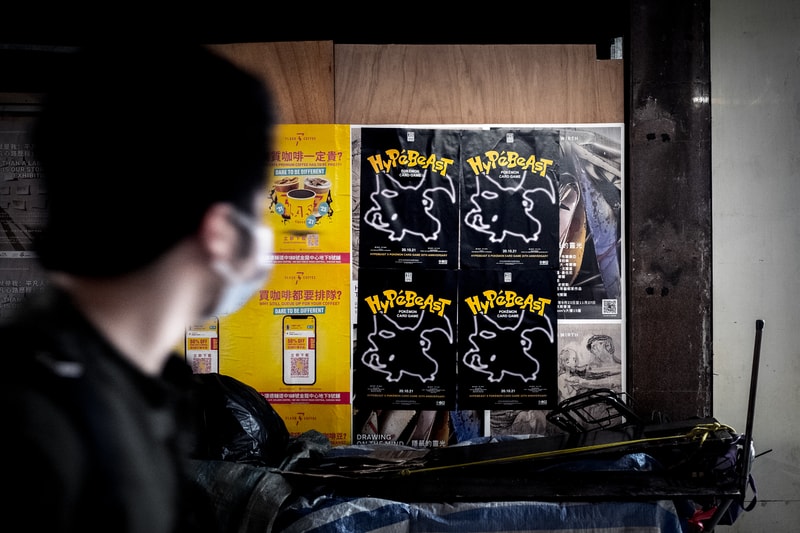 12 of 15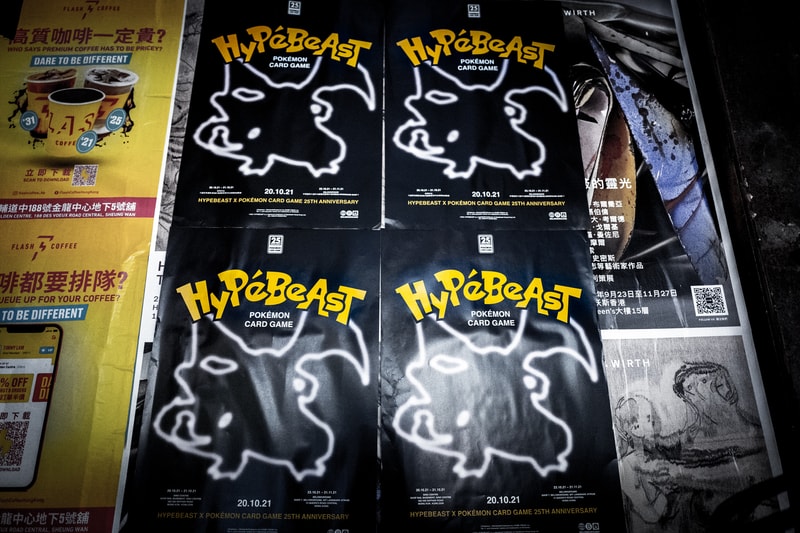 13 of 15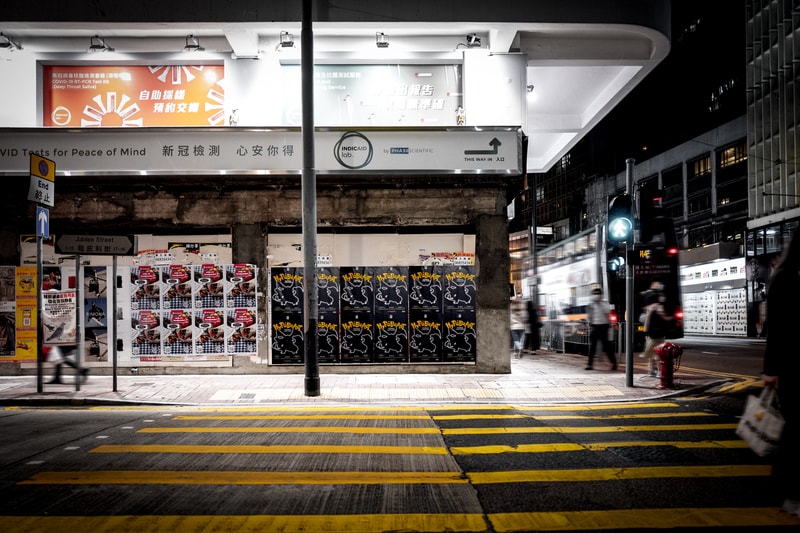 14 of 15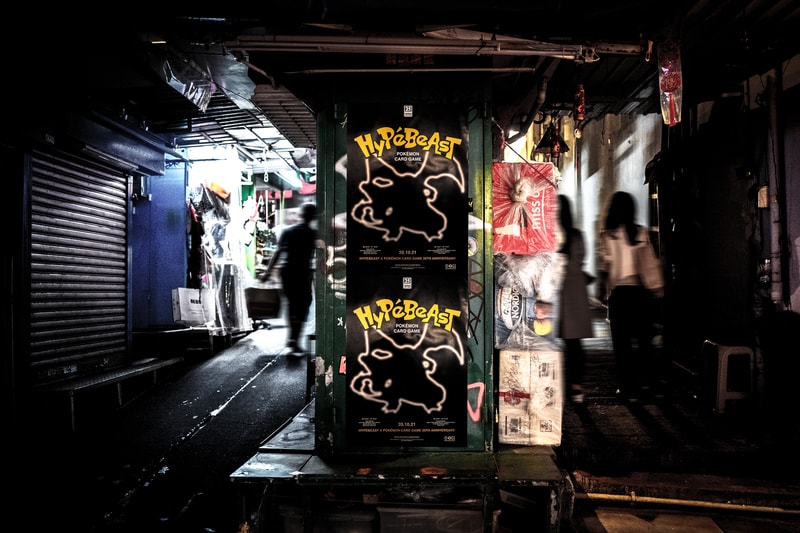 15 of 15
After covering its iconic trams in Pantone's HK Tram Green, HK TRAMWAYS is back in the spotlight with a new wrap for HYPEBEAST's Pokémon TCG 25th anniversary celebration.
A Hong Kong commuting staple, the Hong Kong tram has been in operation since 1904 and has a rough daily ridership of 180,000. Usually for those with time on their hands, the form of transportation cost just $0.35 USD, and to many, is the slower, scenic method of travel. From its first stop in Kennedy Town to the last station in Shau Kei Wan, each double-decker tram passes by each of the 180 stations on the Hong Kong Island and is part of the world's largest fleet of trams at 165 vehicles.
Celebrating 25 years of the trading card game, the custom tram makes its debut just days before HYPEBEAST's special activations in Mong Kong and Central. The tram itself takes on a dark design that's themed on the build-out of the BELOWGROUND pop-up space taking place from October 23 – November 21. Clad mostly in black, HYPEBEAST's collaborative Pokémon TCG logo in signature yellow along with a 25th-anniversary card pack and smokey Charizard outline add contrast to the tram's design.
The capsule collection launch will take place in Hong Kong with two pop-up events marking the occasion:
Sino Centre Popup (October 20-21)
B48, Basement
582-592 Nathan Road
Mong Kok, Kowloon
BELOWGROUND Popup (October 23 – November 21)
Shop 7
B/F Landmark Atrium
15 Queen's Road Central
Hong Kong
For those looking to celebrate Pokémon TCG's 25th Anniversary with HYPEBEAST outside of Hong Kong, the collection will also be available via HBX on October 22.
View this post on Instagram