Los Angeles' $500,000,000 USD "The One" Estate Faces Foreclosure
Even after slashing the price to $350 million USD.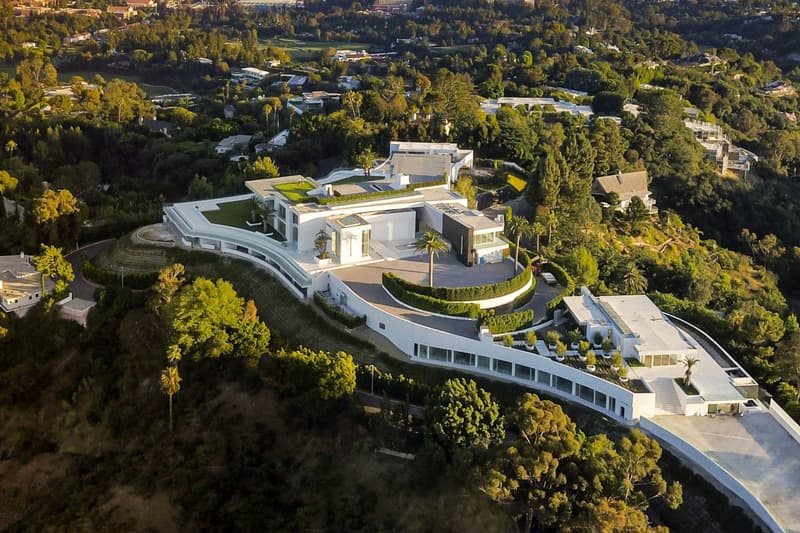 The largest property in the urban world, and most expensive home in the United States, is facing foreclosure.
"The One" by Nile Niami is a 105,000-square-foot property that was originally valued at $500 million USD. The insane property was a big risk for the developer considering the sheer price of the estate, and thanks to the $83 million USD loan Niami took out for this project, coupled with other issues like $2 million USD in unpaid taxes and invoices, it seems "The One" will be placed in court-ordered receivership.
The over-the-top home took 10 years to develop and features insane amenities like a four-lane bowling alley, tennis court, a 10,000-bottle capacity wine cellar, seven swimming pools, a full spa, a race track, a 32-seat cinema, a 50-car garage, and a full-size nightclub. For living quarters, "The One" has 21 bedrooms, 42 bathrooms, and a 5,500-square-foot master suite.
Even with the slashing of its price from $500 million USD to $350 million USD, "The One" was unable to meet the payment deadlines to its creditors. The fate of the home is now in the hands of the bank or whichever billionaire is willing to take on the daunting task.
In other design news, TwelveDot reveals a "Red Light, Green Light" doll figure from Squid Game.