Accept & Proceed Designs New Nike Basketball Court and Playground in Serbia
Utilizing 20,000 upcycled sneakers for construction.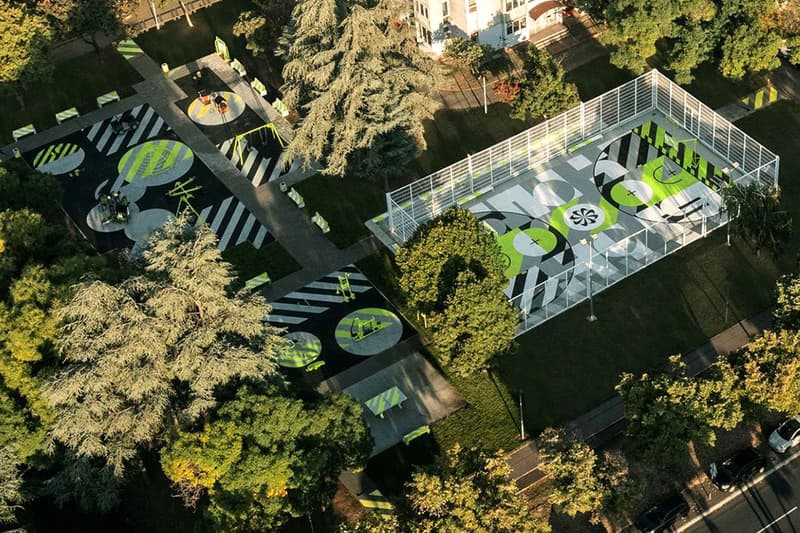 1 of 5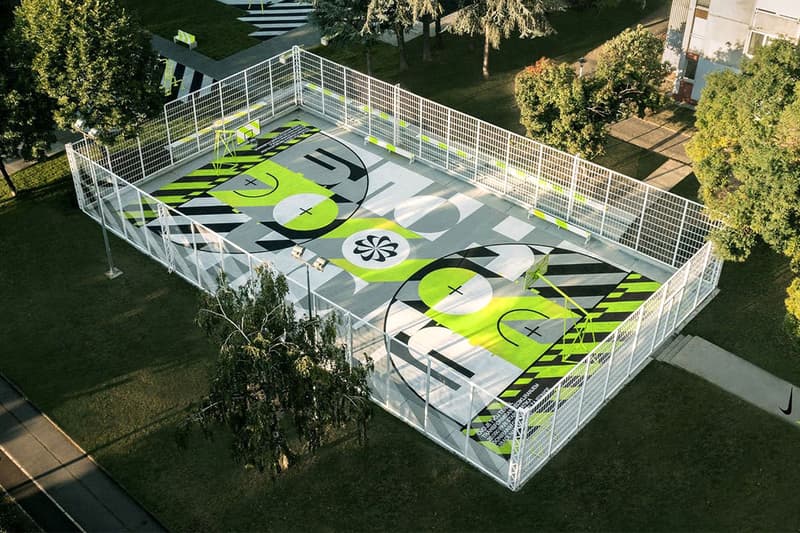 2 of 5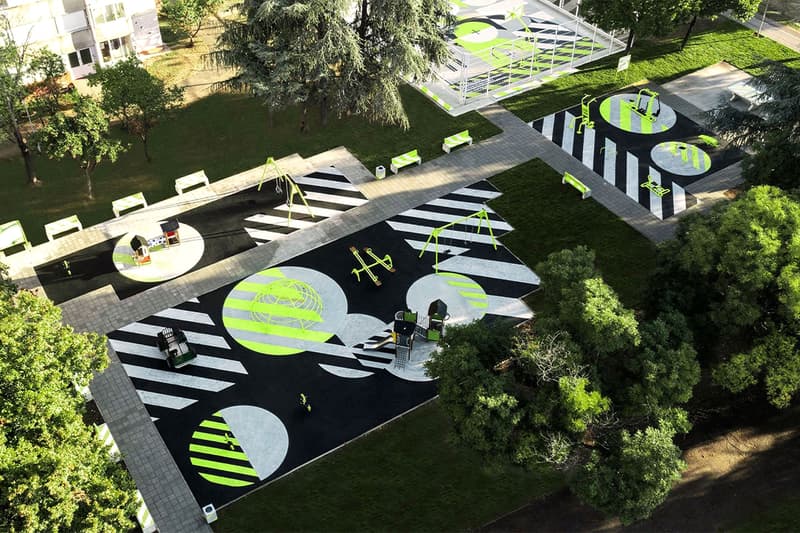 3 of 5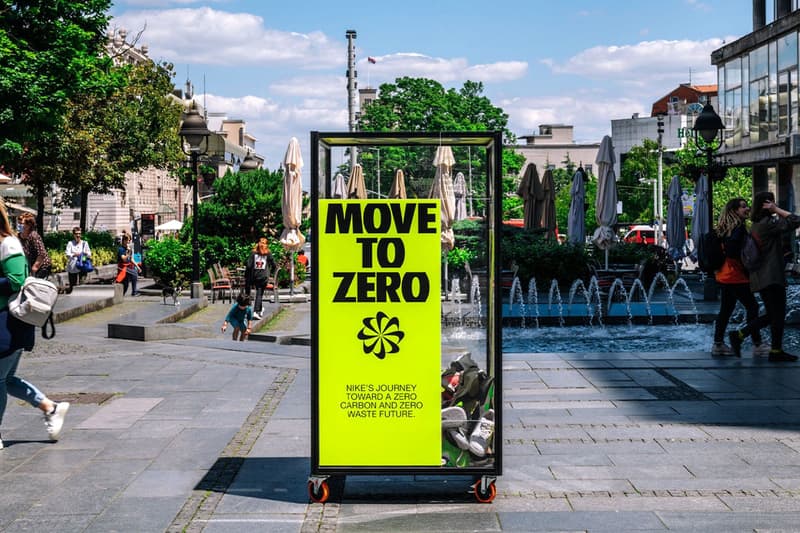 4 of 5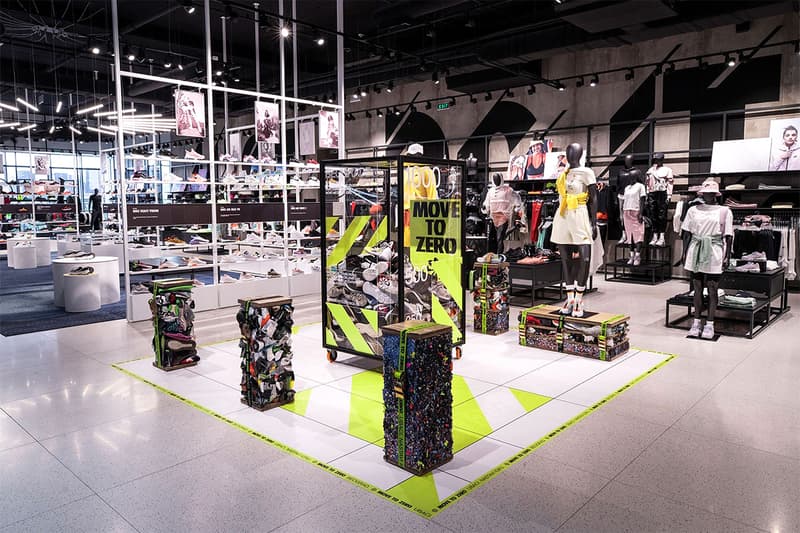 5 of 5
Nike continues to implement its "Move to Zero" movement throughout various mediums as it teamed up with London-based creative agency Accept & Proceed to shape up a new recreational park featuring a basketball court and playground with the use of 20,000 upcycled sneakers in New Belgrade, Serbia. The duo reunited once again after a successful collaboration with Nike's Global brand team to construct a system for the zero carbon and zero waste future movement.
Found in New Belgrade is an area tagged as Block 70 — now dubbed as "BLOK 70" — a space known for its deep roots within basketball as legendary national athletes of the sport had once populated back in the day. Along with distribution partner Sport Time Balkans, the city of Belgrade looks to bring forth a reinvented turf for both kids and adults to play and engage in sports. The previous park structure and components have been fully refurbished with old sneakers donated by the local community and utilize a striking color scheme and graphic details providing awareness of the urgency of climate change. Aside from the court and playground, A&P meticulously designed the bleacher benches, chain link fence, outdoor gym, collection bins, in-store campaign presence and restoration of existing elements.
"It's no understatement that helping the world's best sports brand with its sustainability initiative makes me feel immensely proud of the work we're doing at Accept & Proceed," said Matthew Jones, Creative Director of Accept & Proceed. "Our visual identity for Nike's Move to Zero brand came to life within our court and playground design in New Belgrade and I feel incredibly inspired to know that design, community and responsibility towards our planet were all integral elements in this project. Moreover, to witness and be part of the meaningful connections between Nike and local communities shows a new way forward, especially for the role of designers—a sowing of the seeds for an active future and better tomorrow."
In other Nike design-related news, take a look at the new LeBron James Innovation Center.