M&M's New Crunchy Cookie Is a Combination of Two Classic Favorites
Stocking shelves starting March 2022.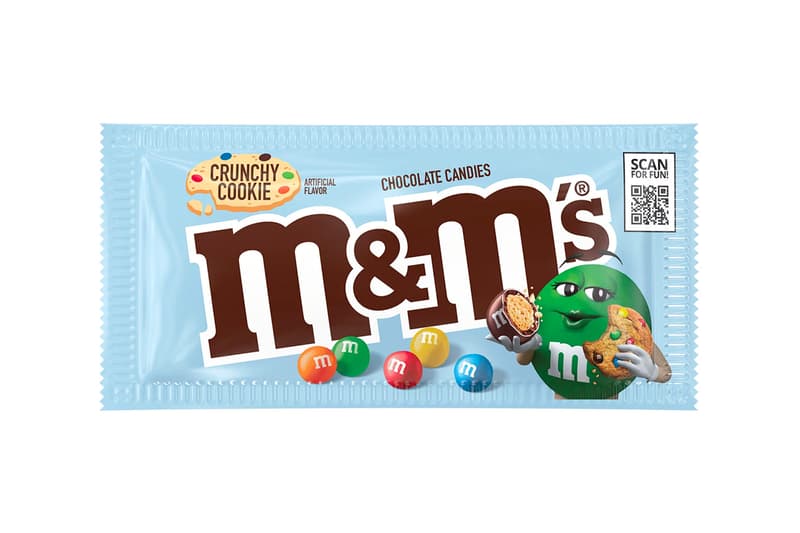 With about 12 mainstay flavors, M&M'S will be adding a new hardshell chocolate-coated variety filled with a Crunchy Cookie center by early next year. Virginia-based candy company Mars Wrigley recently joined the National Association of Convenience Stores (NACS) annual show to debut a whole line up of upcoming products such as SKITTLES Sour Gummies, STARBURST Airs and TWIX Salted Caramel.
Much like the texture of the Crispy flavor, the Crunchy Cookie is a combination of M&M'S and chocolate chip cookies warped into a crumbly center glazed over with milk chocolate and the ever-iconic candy shell. The multi-colored button-shaped chocolate brand looks to create memories with more smiles "to shape a world that is connected, caring and celebratory" with the fusion of two timeless favorites.
The M&M'S Crunchy Cookie flavor will be stocking shelves nationwide in Single (1.35 oz), Share (2.83 oz) and Sharing Stand Up Pouch (7.4 oz) sizes by March 2022.
in case you missed it, Trolli is celebrating Xbox's 20th anniversary with a limited-edition game packaging.