The Unnamed Society x L'Epee 1839 Drops Golden Boy Rifle Clock
A different kind of repeating timepiece.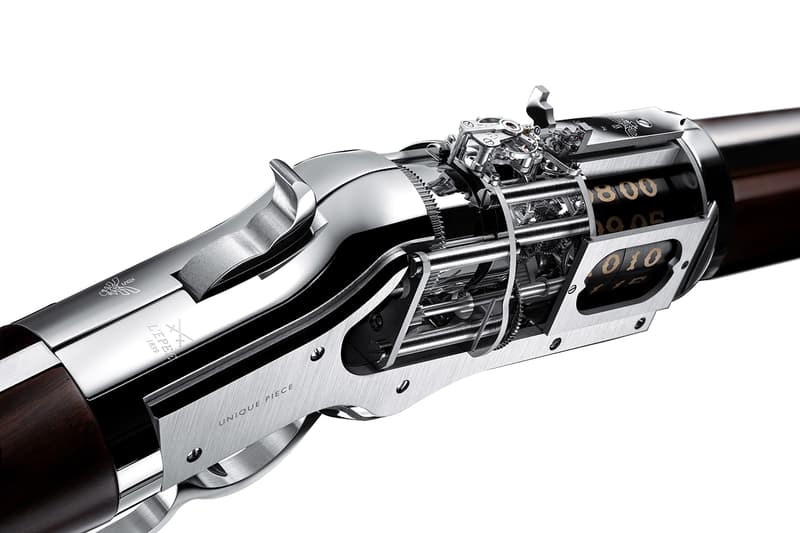 1 of 2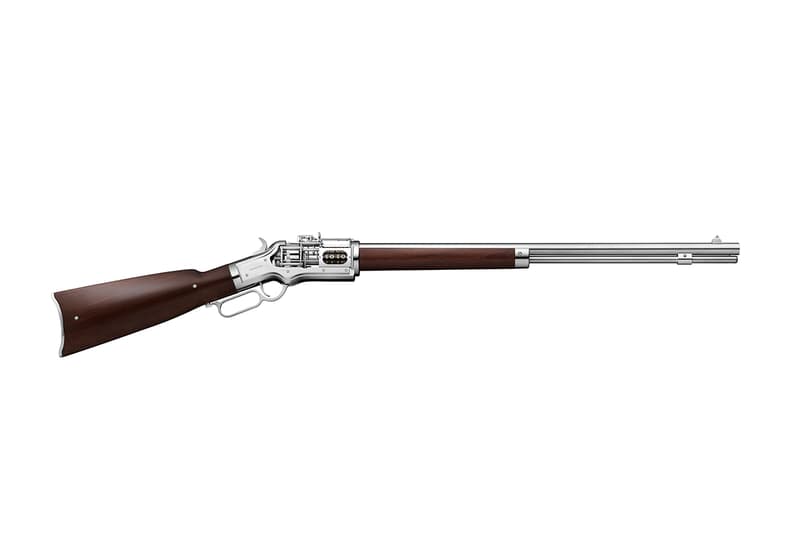 2 of 2
Swiss clockmaker L'Épée has released its second ballistic collaboration with a collector's group obsessed with turning famous firearms into clocks.
Golden Boy is a clock – which can be mounted on a wall or sit on a mantelpiece or desk with its custom stand – in the shape of the famed Winchester repeating rifle, which is even wound using the same iconic lever action as the rifle rather than a key, with 15 actions of the lever needed to fully wind the eight-day movement.
The Unnamed Society, a group of collectors and enthusiasts, cornered the market for clocks in the shape of firearms when it dropped its debut "Pistol" in 2019, an eight-day clock in the form of Pancho Villa's Bisley Colt pistol.
The new clock replicates the "Gun that Won the West" with 1:1 scale dimensions of 41ins long and 12lbs in weight, with special attention paid to the "feel and heft" of the original weapon.
"Golden Boy is our second project with The Unnamed Society and a natural continuation of the Pancho Villa's Bisley Colt we created together," says Arnaud Nicolas, CEO of L'Épée. "Bolting a clock to a gun was never an option, so rethinking the original rifle's ingenious lever action mechanism as a clock calibre seemed like an irresistible challenge. It wasn't. The result is a work of engineering that transcends its function into a work of art, true to the DNA of The Unnamed Society."
Customers can choose between steel, palladium or 18k rose, yellow or white gold for the receiver body and from a selection of exotic woods for the stock and forestock with prices starting at $44,000 USD.
Elsewhere in watches, Patek Philippe drops a trio of complicated chronographs.