J Balvin Shares Apology Over "Perra" Music Video
After he was criticized for his portrayal of Black women.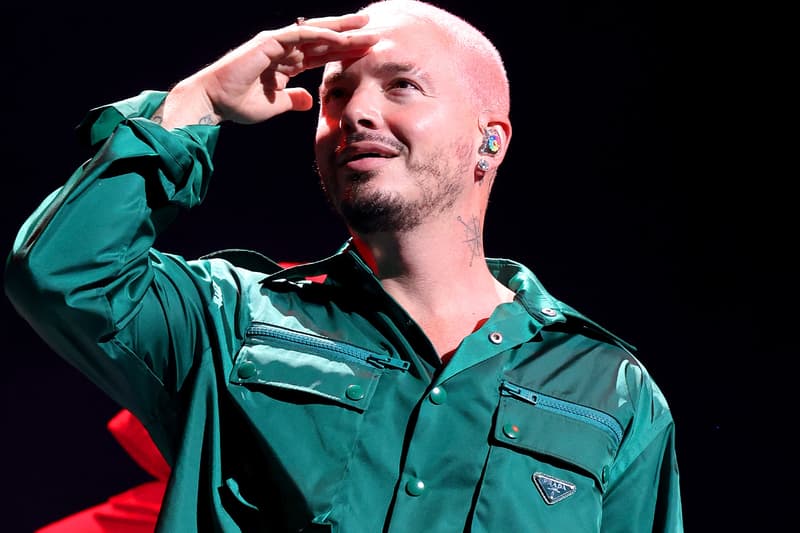 J Balvin has publicly apologized for and taken down his "Perra" music video.
According to reports, the reggaeton star took to Instagram Story on October 24 to make his apology. "I want to say sorry to whomever felt offended, especially to the Black community," Balvin shared. "That's not who I am. I'm about tolerance, love and inclusivity. I also like to support new artists, in this case Tokischa, a woman who supports her people, her community and also empowers women."
"As a form of respect, I removed the video eight days ago. But because the criticism continued, I'm here making a statement," Balvin said, adding, "Mom, I'm sorry too. Life gets better each day. Thank you for listening to me," directly addressing his mother's comments.
Director Raymi Paulus also released a statement to Rolling Stone in regards to "Perra":
"Our creative process never aimed to promote racism or misogyny. The Dominican Republic is a country where most of the population is Black and our Blackness is predominant in underground scenes, where the filming took place, and which was the subject of the video's inspiration. "Perra" was a video filmed in the neighborhood, with people from the neighborhood, and the use of people of color in "Perra" was nothing more than the participation of our people in it."
Tokischa addressed the controversy as well, explaining that she wanted to play with the phrase "perra in calor":
"I said that if I'm going to talk about 'perra en calor,' I'm going use all the language associated with dogs: 'perro de raza' [purebred], 'Purina'—which is a word with a double meaning because here, that's what you call a product that's really pure… 'la perrera' [the pound]. It was very conceptual. If you, as a creative, have a song that's talking about dogs, you're going to create that world. I understand the interpretation people had and I'm truly sorry that people felt offended. But at the same time, art is expression. It's creating a world."
Balvin's visual was crticized for its portrayal of Black women, specifically scenes that showed a group of Black people "made up to look like dogs," guest artist Tokischa posing on her hands and knees inside a doghouse and where Balvin was tugging on the leashes of two Black women. His mother, Alba Mery Balvin, told local media outlet Cosmovisión that she was not pleased with the visual. "When I found out [about "Perra"], I called him … [and asked], "Where is the Josésito that I know?" she said. "That song is not … I don't even know what to say. I did not see my José anywhere."
Elsewhere in music, A$AP Rocky's LIVE.LOVE.A$AP is coming to streaming services for the first time for its 10th anniversary.