WWE Announcers Threatens to Sue Westside Gunn Over Voice Samples
Greg Hamilton publicly took aim at the Griselda titan.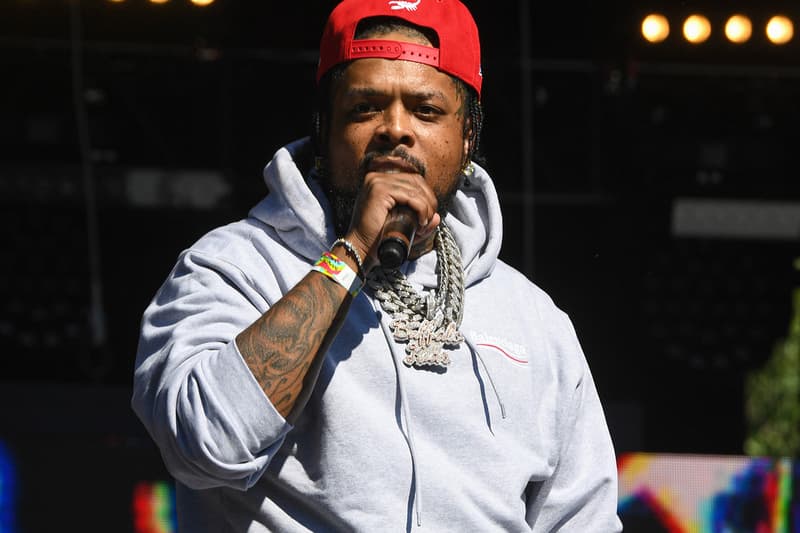 WWE announcer Greg Hamilton isn't too pleased with Westside Gunn sampling his voice, and the ring announcer publicly made it known that he's legally going after the Griselda titan.
Hamilton claimed in a now-deleted Instagram post that he will call WWE's lawyers if Westside Gunn apologizes for using his voice. "Well @westsidegunn @buffalokidsgallery let's hope that since you STOLE my voice for your incoherent kindergarten fables…that you saved up enough delivering for Door Dash….because….You….are…," he wrote, adding an angry faced emoji to substitute a word. "You'll be paying me for years….apologize and I'll think about not collecting every dime for the rest of your life….or I can just get WWE lawyers….that's ok too. Settle with my lawyer. And don't EVER use my voice again….so wrong."
Despite taking down the post, the WWE announcer continued to allege in different comments that the longer Westside Gunn ignores him, the more expensive the possible lawsuit will cost. "It was 20k, but at noon eastern it's $30k and we go to court," Hamilton wrote in one comment. He added in another comment, "Tick… tock… the longer this goes, the longer I have in court… you ready to settle or do u wanna dance with WWE lawyers? It's a slam dunk. Price goes up by the day."
Elsewhere in music, The Weeknd and Swedish House Mafia, Lana Del Rey and Big Sean lead this week's Best New Tracks.