Tropicana Set to Launch Its Own Limited-Edition Toothpaste
In order to combat the bitter taste of drinking OJ after brushing your teeth.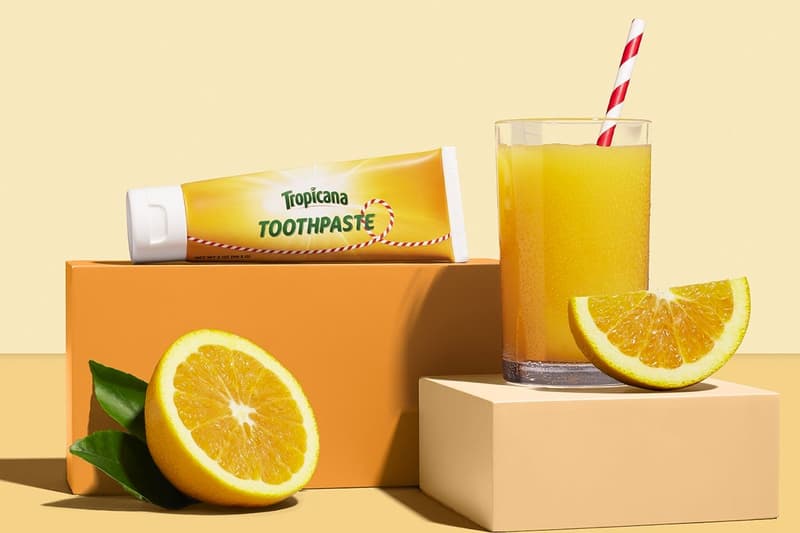 Since freshly brushed teeth and orange juice don't quite go hand in hand, Tropicana announced its own brand of toothpaste to combat the unpleasant combination.
The orange juice brand recently conducted a survey and found that almost eighty percent of its participants agree that drinking orange juice after brushing your teeth in the morning can be distasteful which is no surprise as the formulation that cleans our teeth can lessen our tastebuds ability to savor any sweetness.
In celebration of National Brush Day, Tropicana will be launching a limited-edition toothpaste product in partnership with Dynamic Blending Specialists. The toothpaste is made sans sodium lauryl sulfate (SLS) — an ingredient regularly used as a cleaning agent — due to its ability to cause a bitter aftertaste once orange juice is consumed.
Fans looking to receive the limited-edition toothpaste can head over to the brand's Instagram page and comment on the post in order to possibly receive a surprise tube on November 1.
View this post on Instagram
Elsewhere in food, Morgenstern's Finest Ice Cream and Rick & Morty crafted a "Multiverse Collection."