Former Facebook Product Manager Testifies Before Congress
Raising issues over Facebook's lack of transparency and prioritization of profit over the public good.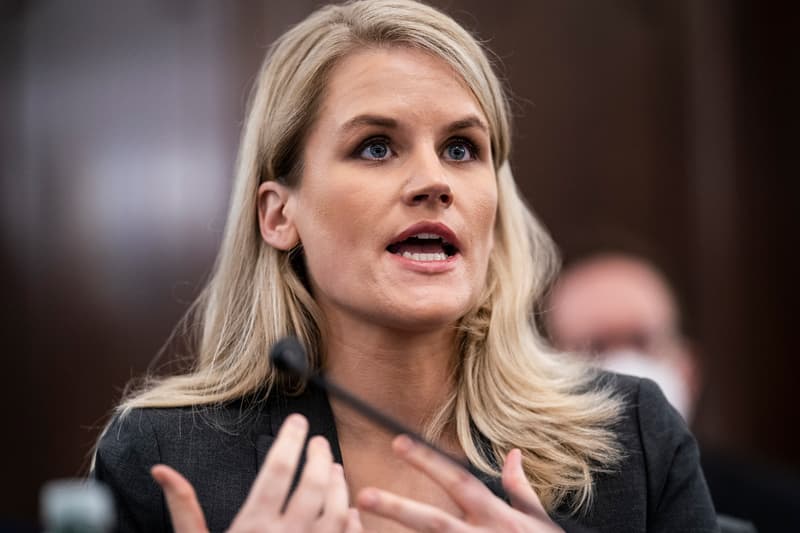 Following a temporary Facebook systems outage, former Facebook product manager Frances Haugen, who recently leaked tens of thousands of pages of Facebook's internal documents and appeared on 60 Minutes, testified before the Senate on Tuesday.
"I believe what I did was right and necessary for the common good, but I know Facebook has infinite resources, which it could use to destroy me," Haugen said ahead of her testimony.
Frances Haugen worked at several big tech companies including Google, Pinterest and Yelp before her two-year stint at Facebook. "Working at four major tech companies that operate different types of social networks, I have been able to compare and contrast how each company approaches and deals with different challenges," she said in her prepared testimony. She specializes in "algorithmic product management," and initially took the job at Facebook to work on "issues related to democracy and misinformation."
The former Facebook insider raises issues over Facebook's lack of transparency and prioritization of maximizing growth rather than implementing safeguards on its platforms for the public good. "The result has been more division, more harm, more lies, more threats, and more combat. In some cases, this dangerous online talk has led to actual violence that harms and even kills people," Haugen testified in congress. "The company's leadership knows how to make Facebook and Instagram safer, but won't make the necessary changes because they have put their astronomical profits before people. Congressional action is needed," Haugen added.
Following the hearing, Mark Zuckerberg issued an extensive public statement on his personal Facebook account. "Many of the claims don't make any sense. If we wanted to ignore research, why would we create an industry-leading research program to understand these important issues in the first place," he wrote. "I don't know any tech company that sets out to build products that make people angry or depressed. The moral, business and product incentives all point in the opposite direction."
Haugen also revealed that she was the one who leaked documents to Wall Street Journal in its investigation over Instagram's negative impact on body image for teenage girls. She compared the platform's effects to that of addictive substances such as opioids. Following the leaks, Instagram says it's finding new ways to discourage users on its platform from focusing too much on their physical appearance. "We're increasingly focused on addressing negative social comparison and negative body image," Instagram's head of policy, Karina Newton responded in a statement. "We also want to be more transparent about the research we do, both internally and in collaboration with external researchers."
In other news, Memecoins jump after Elon Musk tweets a photo of his Shiba Inu puppy in a Tesla.