Toyota's New C+Walk Electric Scooter Is a Futuristic Take On Segways
Designed to help those with limited mobility.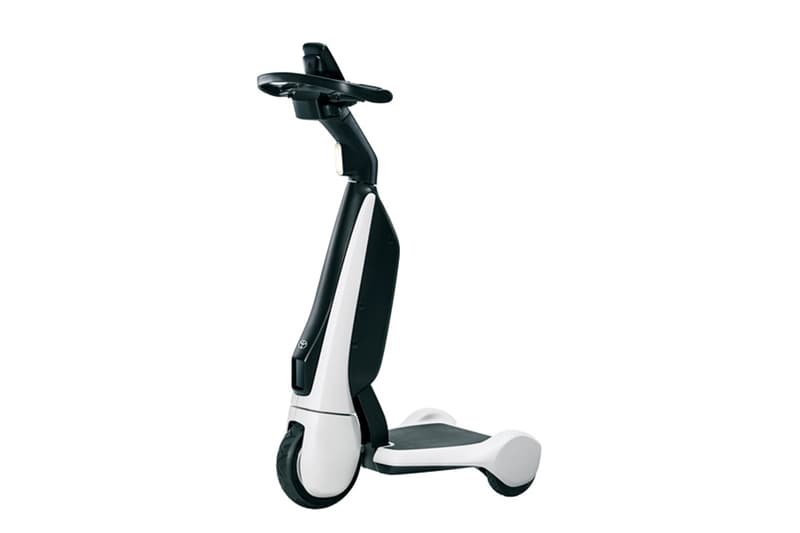 Toyota has launched its new electric scooter, the C+walk. The new three-wheeled electric vehicle is designed for those with limited mobility in mind.
The C+walk is capable of travelling eight and a half miles on one single charge due to its removable lithium-ion battery. It requires two hours to recharge from 0% to full and has a maximum speed of six miles per hour. Bringing in modern technology to the electric scooter, the vehicle has a feature that detects obstacles in its way. With a beeping system that alerts the rider, the user can avoid a collision or slow down the vehicle should anything be in its path.
Initially, Toyota envisioned the scooter to be useful for elderly workers to travel to-and-from areas in larger facilities including airports terminals, warehouses and factories. But, the Japanese government has recently certified that the C+walk can be used on public roads, thus broadening their target market. The C+walk will be available at Toyota dealers in Japan starting next month and the scooters will be retailing for approximately $3,100 USD. There is no word on when the scooters may arrive in the U.S. or other countries globally.
In case you missed it, Rolls-Royce is planning on going fully electric by 2030.