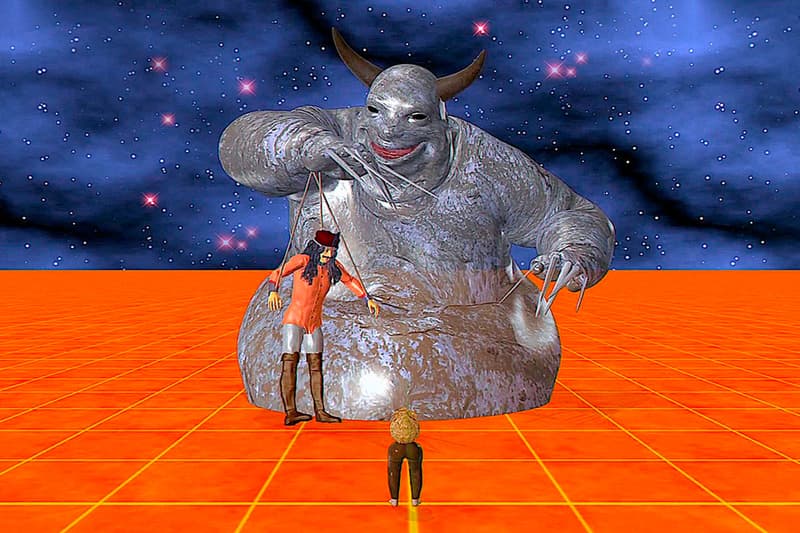 Watch Jon Rafman's Fascinating Digital Odyssey "Dream Journal 2016 - 2019"
The film explores information overload and the effects technology is having on the collective conscience.
---
Jon Rafman is a Canadian artist and filmmaker who examines the excitement and downright absurdity of virtual exploration. In Dream Journal 2016 – 2019, the artist created a video game-like montage that investigates the darkest corners of the collective unconscious.
Roman bathhouses, dizzying lavender fields, eyes popping out of sockets — some of the many scenes you'll find in the film. Rafman's lonely protagonist helplessly drifts from one tableau to the next, as if representing our own mindless relationship with the internet and the infinite repository of information it holds.
Aesthetically, the film lives somewhere between the brooding motifs of Dutch/Netherlandish painter, Hieronymus Bosch and the virtual reality of Second Life. Through a confluence of motifs and a playground of shock factor, news, archival data, and social interaction, the artist discovers a hidden human beauty amidst his travels.
Dream Journal 2016 – 2019 first debuted at the 2019 Venice Biennale. In conjunction with Sprüth Magers, the film will be available to view at the Oval Office in Bochum, Germany until October 17 and in its entirety in the video above.
In case you missed it, the Academy Museum has unveiled an immersive exhibition on Hayao Miyazaki.