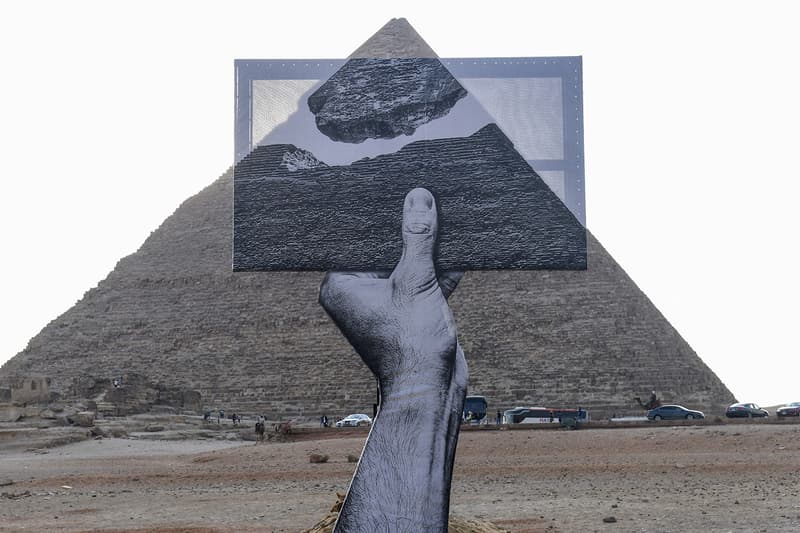 1 of 11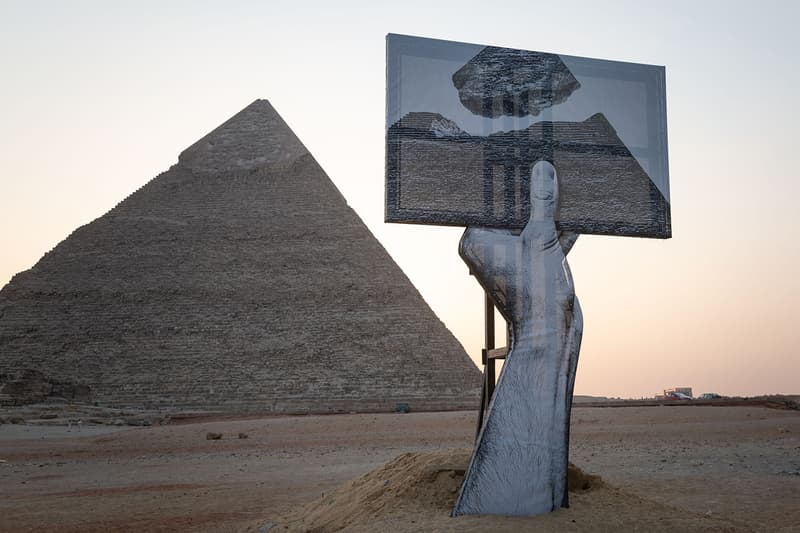 2 of 11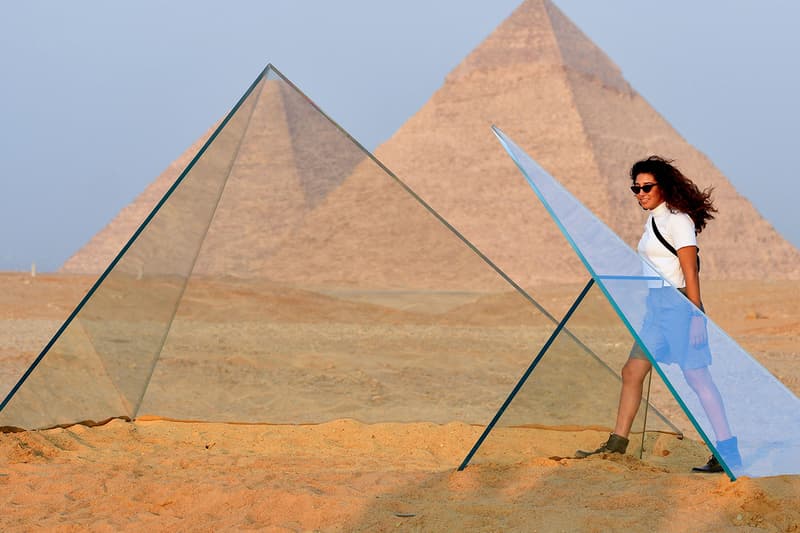 3 of 11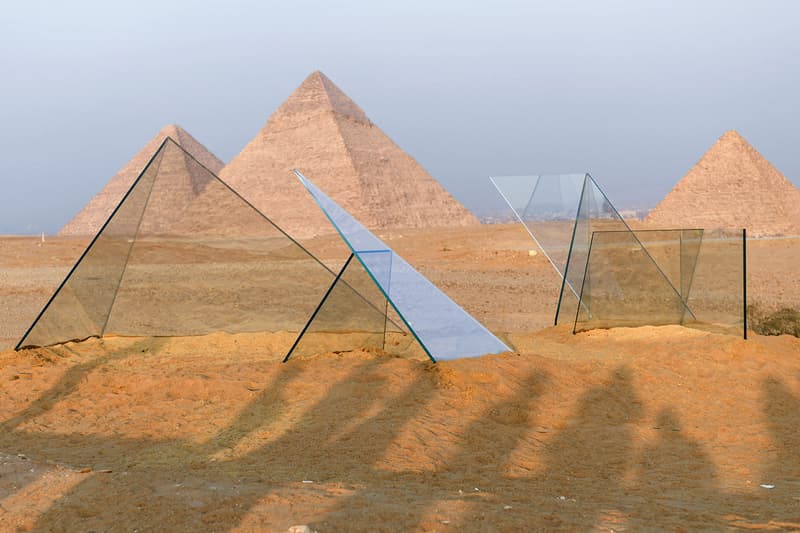 4 of 11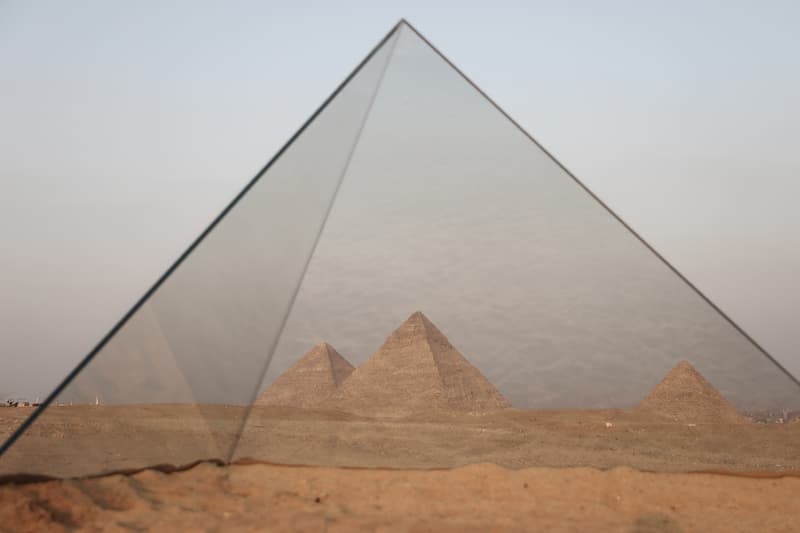 5 of 11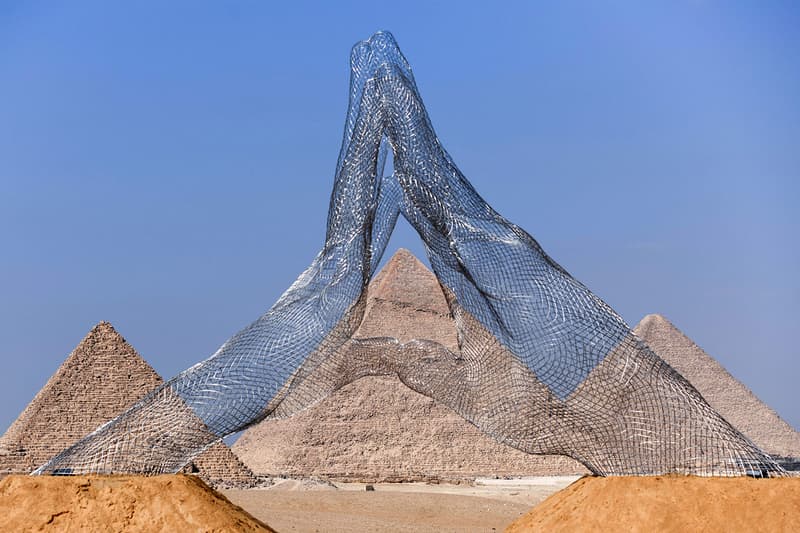 6 of 11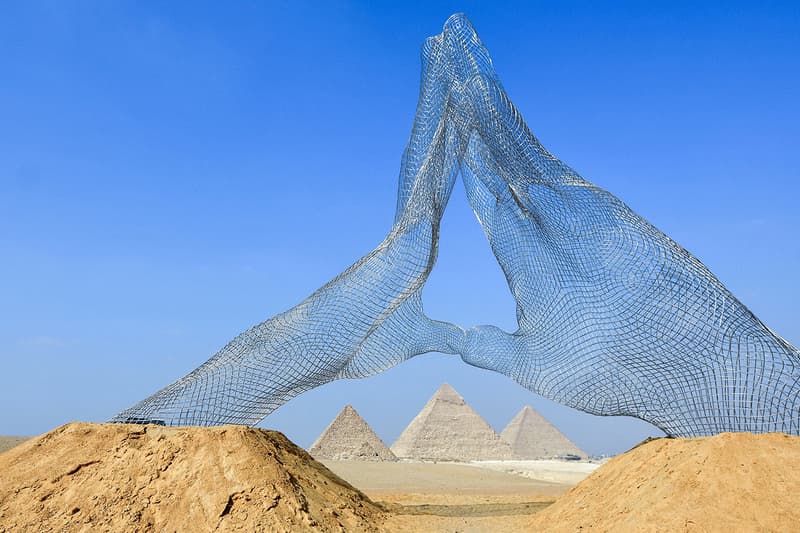 7 of 11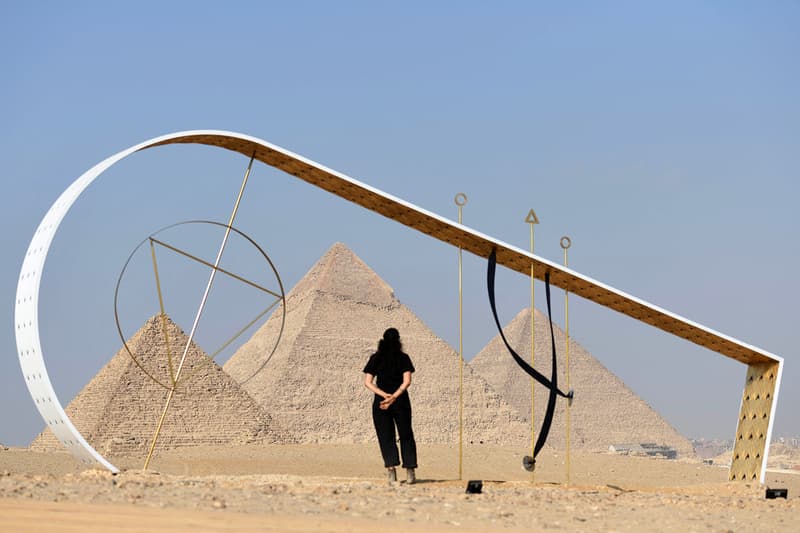 8 of 11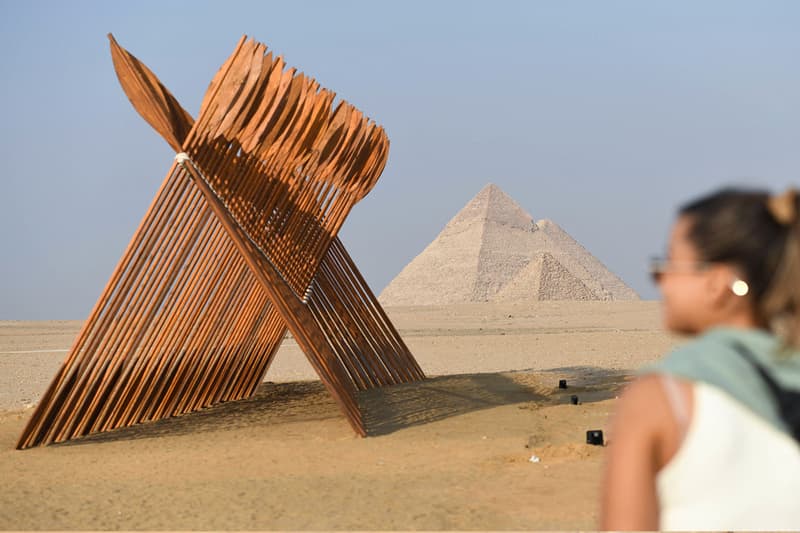 9 of 11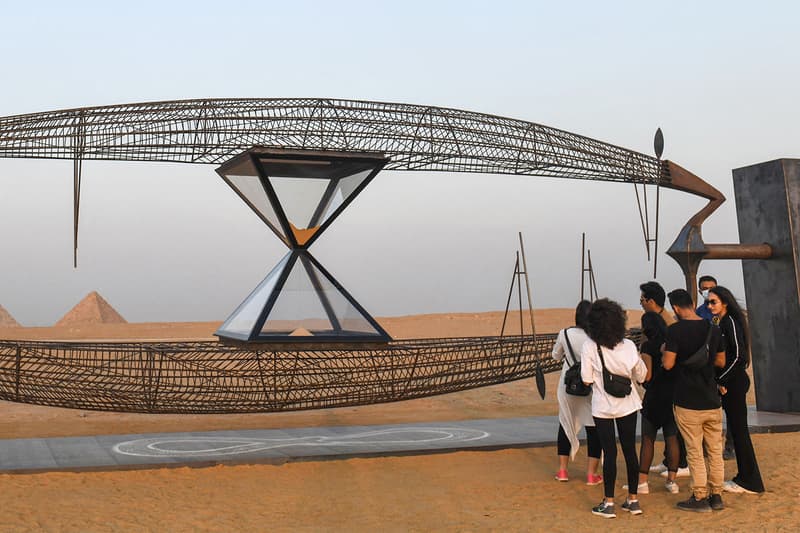 10 of 11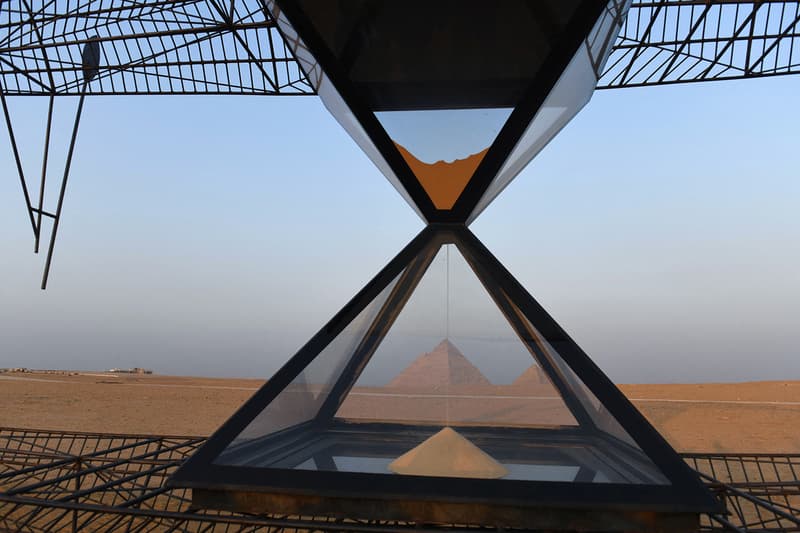 11 of 11
The Long-Awaited "Forever Is Now" Exhibition Graces Giza Pyramids
The showcase will run until November 7.
---
After three long years of negotiations with UNESCO, the "Forever is Now" exhibition curated by Simon Watson and organized by Art D'Égypte has finally come to fruition amongst the pyramids of Giza, Egypt for the very first time.
It's no surprise that receiving approval for planting 10 contemporary art installations around the country's most profound archaeological site as old as 4,500 years was deemed impossible, but arts consultant Nadine Abdel Ghaffar who founded Art D'Égypte showed no signs of giving in. The Egyptian multidisciplinary firm has made a name in the art world with its valiant efforts of fusing creations into historic locations in Cairo.
"For [authorities], it's a site of antiquities, it's heritage, but contemporary art is not appealing to them," Ghaffar said during the opening of the show as per Artnet. "We changed people's mentality and now they actually say that the art makes these ancient walls speak."
French artist JR created a larger-than-life billboard of a hand that appears to be holding a photograph portraying the tip of the pyramid floating above the base. A 30-foot-long and 8-foot-high Parabolic Monolith Sirius Titanium entitled Eternity Now by L.A. artist Gisela Colón sits at the foot of the Sphinx as shades of gold are reflected from the rise and fall of the sun. An A.I. art-making robot named Ai-Da created by British artist Aidan Meller — initially detained in customs for suspicions of being used for spying — made an appearance to the opening as well. Pieces by rising Brazilian artist João Trevisan along with fellow artists Alexander Ponomarev, Lorenzo Quinn, Moataz Nasr, Shuster and Moseley, Stephen Cox and Sultan bin Fahad completed the grand display.
"Forever is Now" has opened to the public on October 21 and will run for a momentary three-week period until November 7.
Elsewhere in art, a villa containing Caravaggio's only mural is expected to fetch half a billion at auction.