Panda Express' Beyond the Original Orange Chicken Will See a Nationwide Roll Out
In partnership with Beyond Meat.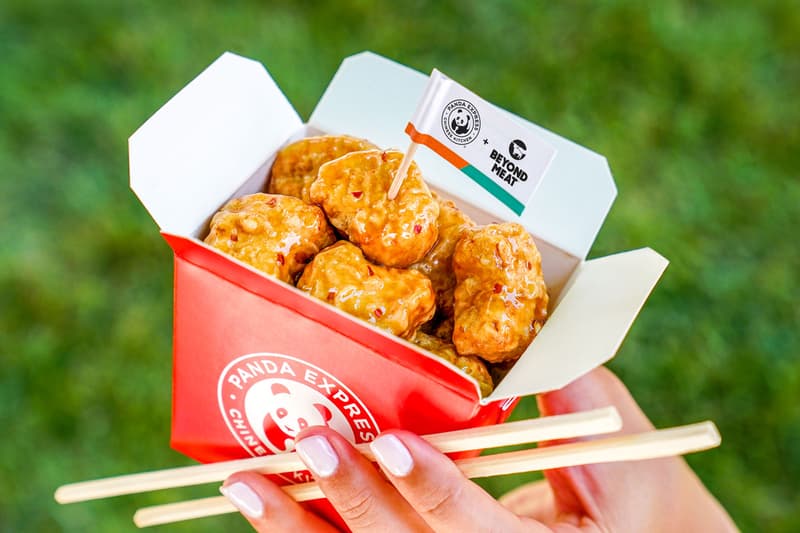 Following a successful launch of its reinvented beloved Orange Chicken with Beyond Meat over the summer, Panda Express will now be rolling out the meatless Beyond The Original Orange Chicken across 70 locations stateside.
Initially tested out in New York City and Southern California, the duo saw an immediate sell-out in less than two weeks. The in-demand plant-based dish alternative marks the brand's first-ever product collaboration and makes it the first national Asian restaurant to serve Beyond Meat within the U.S.
Wok-tossed in Panda Express' signature sweet and tangy Orange Chicken sauce, the dish resembles the same texture and flavor with added nutritional benefits of plant-based protein. The family-owned Asian dining concept also offers a few other meatless alternatives such as Eggplant Tofu, Super Greens, Chow Mein and Vegetable Spring Rolls.
"We received an overwhelmingly positive guest response when we introduced Beyond The Original Orange Chicken at select locations earlier this year. In fact, we wok-fired more than 1,300 pounds of Beyond The Original Orange Chicken in just the first day," said Jimmy Wang, Executive Director of Culinary Innovation at Panda Express. "It's one of Panda's most successful regional launches to date, which further reinforces the desire we're seeing from our guests for more diverse and plant-based options."
The Beyond the Original Orange Chicken will be up on the menu for a limited time only starting October 27 at 70 select locations in California, New York, Georgia, Illinois, Texas, Florida, Washington, Pennsylvania, Maryland, and Virginia. More information can be found on the Panda Express website.
In case you missed it, Carl's Jr.'s El Diablo Thickburger returns for Halloween.