Air Company's Sleek New Fragrance Is Helping Tackle Climate Change
The NASA-awarded company is utilizing space-age tech to create products that are both beautiful and sustainable.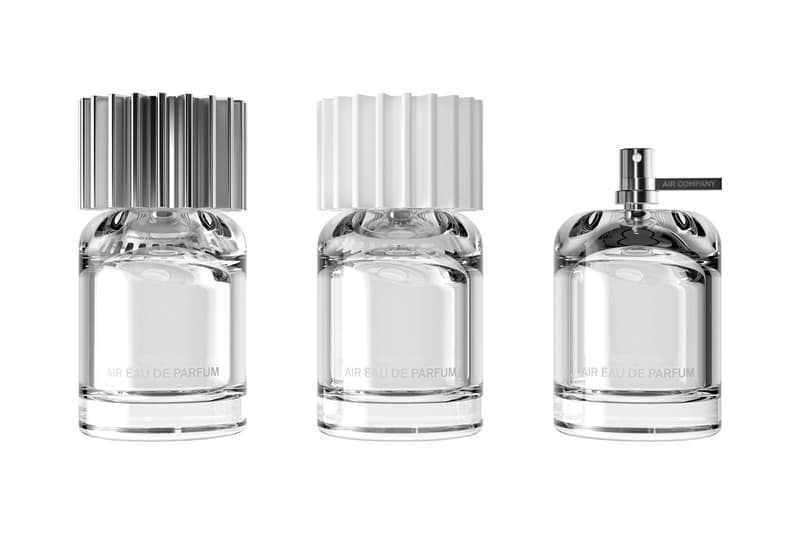 Gregory Constantine, the co-founder of the Brooklyn-based Air Company, wants you to buy better products in order to reduce the effects of climate change.
While consuming more products might seem counterintuitive to the environmentally-conscious shopper, Air Company is on a mission to make an impact across industries by making ultra sustainable, well-designed, small-batch items using air. The company has developed a multi-step process that takes carbon dioxide — an abundant greenhouse gas found in the air that exacerbates global warming — and breaks it down to create consumer goods. The patented and proprietary carbon conversion technology was even awarded a top innovation prize from NASA.
While the CO2 reduction technology behind the products is undoubtedly impressive, each Air Company item has been imbued with thoughtful design and quality ingredients — an equally impressive fete for a business that considers itself to be a technology, engineering and design company. The company currently has three products on the market: Air Vodka, a carbon-negative spirit that utilizes alcohol byproducts from CO2 emissions; Air Spray, a hand sanitizer that is 80% ethyl alcohol derived from the air; and from today, Air Eau de Parfum, a genderless fragrance created using 100% renewable energy sources.
"Our goal is to show the world that you can merge creativity and technology to create better products."
The debut fragrance is made of impurity-free ethanol derived from carbon dioxide taken from the air. Its scent profile and bottle design were inspired by the abundant natural elements of air, water and sun.
The limited-edition scent offers top notes of orange peel and fig leaf, heart notes of jasmine, violet, azalea, and sweetwater and a base of powdery musk and tobacco. The result is a lush, clean fragrance that smells like taking a fresh pair of sneakers on a walk through the park.
"It's reminiscent of air and water, which is really the conceptual construct of it all," Constantine told HYPEBEAST, adding that the inception of an outdoors-inspired fragrance came from being trapped indoors during the pandemic. "The underpinning of it all was: 'How do we transport ourselves outdoors to the most fresh-feeling environment?'"
The minimalist bottle is crafted locally in New York and has been made with form and function in mind. The 50ml glass bottles come with three cap options — a no-cap, chrome-finish for the lightest environmental footprint, a high-gloss chrome cap and a satin-finish white cap — that are designed to be repurposed after use.
"We always try to design for minimalism, reduction and reuse," Constantine said of how they created the cap's shape. He explained that the cap's accordion design was inspired by the sun — a nod to the company's use of renewable energy — and is also meant to emulate a cog in a machine — an ode to the company's plans for growth and disruption across the manufacturing sector.
"We really believe in the future, and while we want to place emphasis on the shoulders of giants before us that we stood upon, we're also looking toward the future," Constantine said, adding that the company aims to create simple, staple products with big impact.
The fragrance is now available for preorder in the U.S. and will ship in early 2022. It retails for $220 USD — a price point that Constantine said reflects the company's current small batch production and emphasis on waste reduction.
"When we're producing things on such a small scale, it ends up being really expensive for us," he explained. "Our goal is to bring the price down on all of our products so that they are readily accessible, not only across the U.S. but also around the world."
Air Company is continuing to expand its research and production facilities alongside its global collaboration efforts. Going forward, the company hopes to apply its technology across other corporate entities to help reduce production costs and encourage bigger manufacturers to adopt more sustainable practices using abundant resources, like air.
"A lot of people don't think it's possible," he said, "so we have to continue to prove ourselves by making the highest quality products that people will really love that are also ultra sustainable."
"We're constantly innovating so that we can reach a wider audience," he added. "Hopefully soon, everyone can choose to purchase better alternatives that are also better for the planet."