'The Wheel of Time', 'The Last of Us', 'The Sandman': The Battle of the Adaptations is Heating Up
Netflix, Amazon, and HBO each have a major reimagining of a fan-favorite in the works. But whose will be the next smash hit?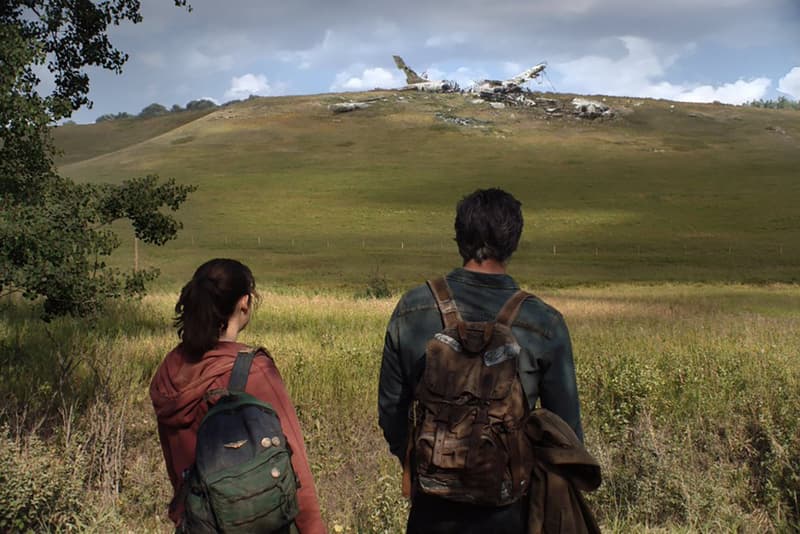 In many ways, adapting a beloved franchise for television is a thankless task. You're often working with an unwieldy source material (be that a comic book, video game, or novel) that doesn't easily translate into the episodic structure of TV. Plus, you've got to grapple with the high expectations of the fans — and their unmitigated fury if you mess it up. And it's hardly a guaranteed win: for every Walking Dead, Watchmen, or Game of Thrones, there's those that fizzle or flop, like Shadow and Bone, The Alienist, or, indeed, the much-hated final series of Thrones.
Despite that, three of the giants of the streaming industry — Netflix, HBO, and Amazon — are betting on a trio of new re-workings of beloved franchises. Next month, Amazon launches The Wheel of Time, a sprawling, high-fantasy epic based on a series of novels by Robert Jordan (and clearly being positioned as its own answer to GoT). HBO, meanwhile, is currently filming its adaptation of The Last of Us, the 2013 video game which has since become one of the most critically-adored titles of all time (and whose sequel became one of the most critically divisive).
After that will come the release of The Sandman, Netflix's long-awaited retelling of the graphic novel series by Neil Gaiman, which was first published in 1989. Though the first trailer and promotional shots for the series have already surfaced, Gaimain himself has confirmed that the release date won't be this side of Christmas.
Though the three differ wildly in genre and style — between Tolkien-esque saga, post-apocalyptic survival tale, and noirish thriller — they are united in their aim to capture an existing, captive audience, to grab the attention of an increasingly oversaturated market.
For every successful adaptation, there's one that fizzles and flops
But they've already encountered the challenges of taking on such beloved works, too: not least in transforming a group of characters that largely exist in the imaginations of their fans into real-life people. Over the past few weeks, Gaiman has regularly taken to Twitter to defend Sandman's casting, after a small but vocal minority of commenters attacked the decision to update the appearance of several characters with more diverse actors (including Kirby Howell-Baptiste as Death and Gwendoline Christie as Lucifer). It's a wearily recurrent complaint from some corners of franchise fandoms: that any attempt to broaden or adapt the casting is somehow a betrayal of the original work.
The Last of Us has tried to pre-empt similar complaints: its series co-creator, Craig Mazin, has already reassured fans that the show won't veer far from its source material, stressing that any narrative changes will "fill things out and expand, not to undo, but rather to enhance." Nevertheless, it has already experienced some controversy, after some fans criticized the casting of Bella Ramsey as Ellie, one of the story's protagonists, for apparently not looking enough like the (fictional, computer-generated) original character.
And The Wheel of Time has faced challenges of its own — as GQ reported earlier this week, its producers soon learned the logistical difficulties involved in creating a fully-fledged fantasy world that can compete with the likes of GoT. The first two seasons of the show have taken two years and millions of dollars to film — without any guarantee, thus far, that the show will find a significant audience.
As for which show is likely to triumph? It's too early to call with any certainty — but Sandman seems, at this stage, to offer the most unique proposition. There have already been world-dominating adaptations of fantasy and zombie-adjacent stories, but few TV shows beyond the Marvel Cinematic Universe which tackle the ideas and themes of Gaiman's comics. Yet there's also an increasing appetite for dystopian narratives (just look at the wildfire success of Squid Game), which could bode well for the grimly brutal atmosphere of The Last of Us.
Beyond that, though, their success will depend on which of the three is able to use the foundations of its source material to say something truly new. Zombies, magic, and superheroes are all well and good, but audiences are glutted on fantasy and spectacle. We've already had dragons. Now give us something with a little more bite.