Ressence Closes Out 10th Anniversary Celebrations With Type 1 Squared X
The last of Ressence's X Series watches replaces hands with ceramic ball bearings.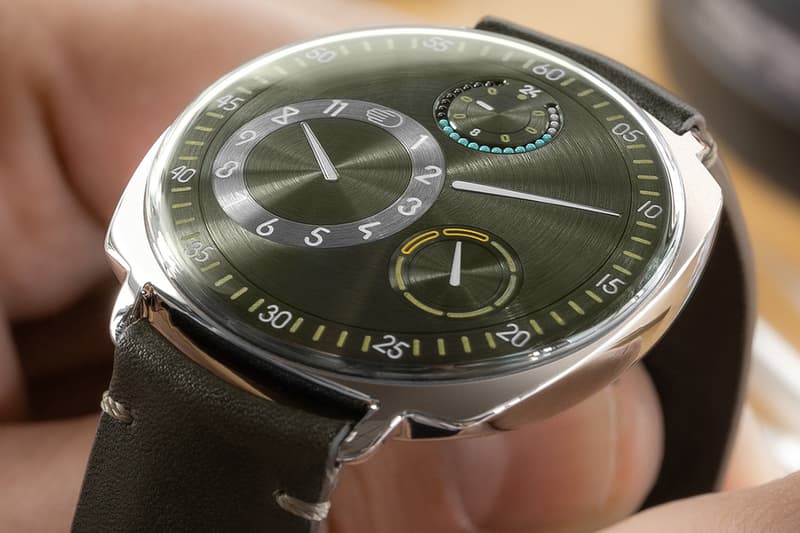 1 of 3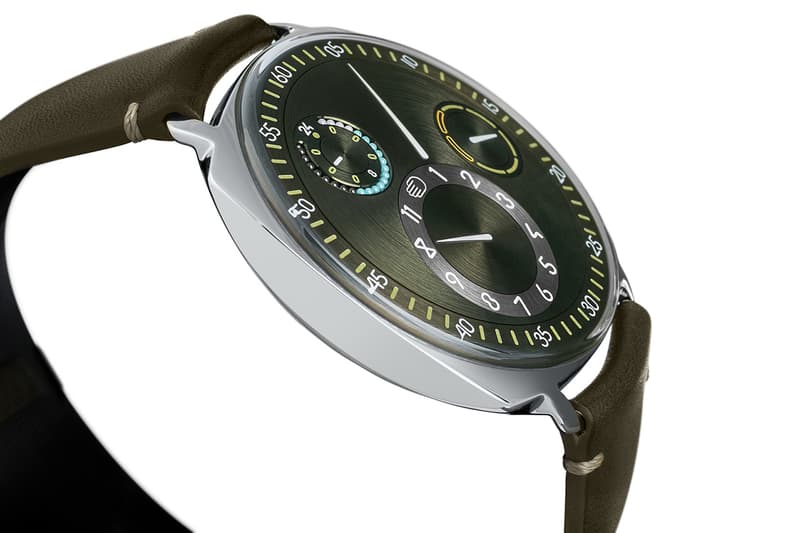 2 of 3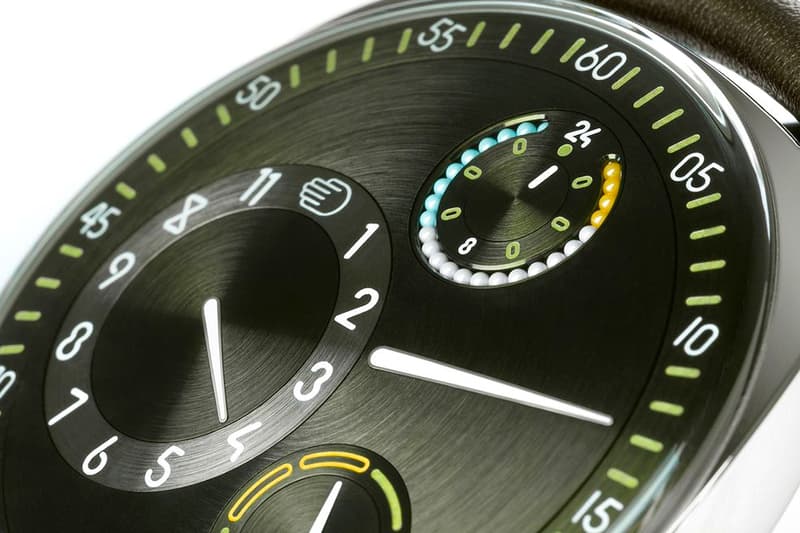 3 of 3
No doubt due to all the things that happened (or rather didn't happen) in 2020, Ressence brings its 10th Anniversary celebrations to a close a full three weeks into its 11th year, with the fourth watch in the commemorative X Series.
The Type 1 Squared X joins the series of four watches, each limited to 40 pieces, with perhaps the biggest modification made to an existing collection piece so far.
The Belgian watch brand has already released olive green and yellow X versions of its Type 1 Slim, Type 3 and Type 5, which was designed by Automobili Amos founder Eugenio Amos with a Turbo cooldown timer should you, like Amos, drive a Lancia Delta Integrale.
The Type 1 Squared X uses the same color scheme and stylized hourglass X symbol as the other watches in the collection but introduces an entirely new mechanism based on the findings of Harvard neuroscientist, Professor Christopher Harvey, who approached the brand to suggest that color was the most intuitive way to present time.
The new mechanism does not attempt to present time in its most accurate form but rather improve the speed and legibility of interpreting it from an analogue dial. The dedicated sub dial, which replaces the regular Type 1 Squared's running seconds, represents time using 48 ceramic micro balls, each less than 1mm in diameter, and colored yellow (morning), grey (day), blue (evening) and black (night) which move around a gutter within the wheel. As a concept it's certainly got legs but I don't necessarily see how it beats the two-tone split of say a GMT bezel for legibility.
Ressence founder, product designer Benoît Mintiens, came to watches cold and immediately decided to offer a new way of presenting the time on his watch dials. Hands, he concluded, just weren't good enough anymore. Instead he recreated the dial as a complete module with rotating flush-mounted discs depicting hands and, in the case of the Type 3 and Type 5, flooded the space between watch glass and dial with oil to remove optical distortion and offer perfect legibility. The inventive watch designer's biggest achievement to date has been the Type 2, a Bluetooth-enabled, solar-powered hybrid watch  with a near bottomless power reserve that is still based around a traditional mechanical movement.
Forty pieces of the Ressence Type 1 Squared X are being made, priced at $23,500 USD.
Elsewhere in watches, BABY-G ramps up its Pokemon partnership with second Pikachu watch.