An 'NBA Jam' Documentary Is in the Works
Focusing on the history and success of the revered game.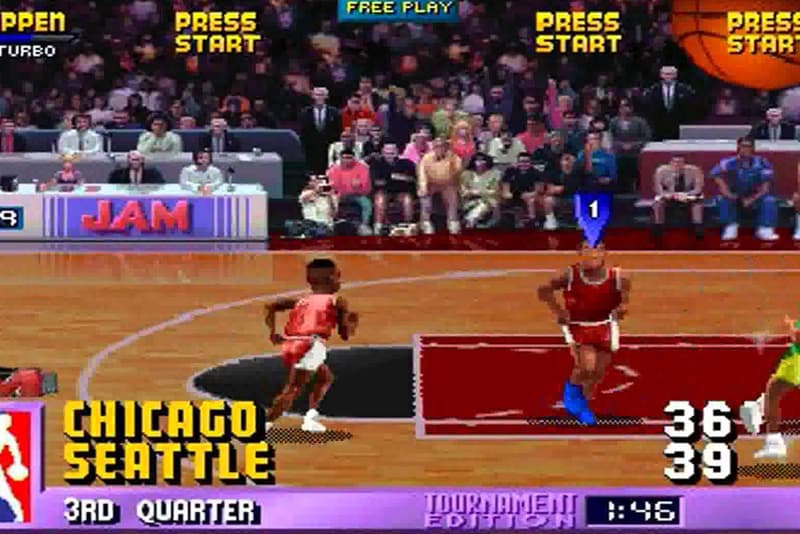 The history and success of Midway Games' NBA Jam is set to be the focus of an upcoming documentary from BestCrosses Studios.
According to reports, The Carter Effect maker Sean Menard will develop and direct the documentary. "Our film is more than just an original story about the most successful sports game of all time. There are various sub-plots that detail how gaming was transitioning from arcades to home entertainment and how it would eventually lead to the demise of Midway," Menard said in a statement. He added, "When 'NBA Jam' hit the arcade, I was barely tall enough to reach the joystick and view the screen at the same time. But while literally standing on my toes, I was completely immersed in a game that allowed me the creative freedom to perform out-of-this world feats of athleticism. This was during a tipping point for the NBA as the league was bursting with excitement and culture that was appealing to a younger fan base."
BestCrosses has optioned Reyan Ali's October 2019 book NBA Jam, which is crafted with exhaustive research and a big number of original interviews with the game developers, journalists, fans and NBA players.
"Getting to work with Sean and learning his vision for a film about the remarkable history of a game I love is obviously a huge thrill for me," Jack Sussman of BestCrosses said. "This documentary will not only be a trip down memory lane for older audiences but will reveal to a younger generation how it all started with a gaming industry today worth many billions of dollars."
NBA Jam was originally released in 1993 and was met with positive reactions from both fans and actual league players. The two-on-two basketball game was one of the very first games to ever feature NBA-licensed franchise and players, and the players' superhuman abilities became NBA Jam's central feature. It spawned a total of seven direct successors, with the last one dating back to EA Sports' 2010 version.
Elsewhere in sports, Max Holloway has set a record for 445 significant strikes landed at UFC Fight Island 7.