James Harden Makes NBA History With 30-Point Triple-Double Brooklyn Nets Debut
The Beard denounces any uncertainty with an explosive first game.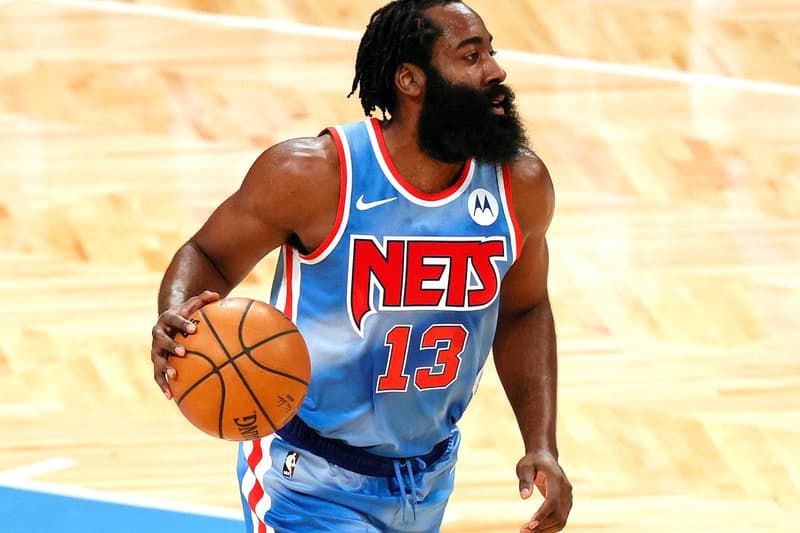 In his first game for the Brooklyn Nets, James Harden made history becoming the first NBA player to have 30-points and a triple-double in his debut with a team.
Totalling 32 points, 14 assists, and 12 rebounds in a 122-115 win against the Orlando Magic, Harden proves his willingness to play for the Nets, further cementing his position on the team. Harden's 14 assists was also a franchise record for a player's debut game with the team. Harden expresses his enthusiasm for joining the Nets stating, "I hope that you can tell by my smile and my play. Just excited, excited for the opportunity. This is an unbelievable organization from top to bottom. For me, all I have to do is go out there and be the best James Harden I can be and good things will happen."
Harden's addition appears to be a motivating factor for his teammates. His debut game also led to Kevin Durant scoring a team-high of 42 points with five assists and four rebounds. Combined, Durant and Harden scored 72 points, making it the most the duo has ever scored as teammates, topping records during their three years at Oklahoma City.
Durant comments on Harden's debut, "It was incredible. You can see him trying to figure the best way to play early on. I felt we all were overpassing, trying to make everybody comfortable. He just got into his mode…being aggressive to score opened up the game for all of us." In a post-game interview, Coach Steve Nash calls Harden, a "world-class basketball player."
Harden's debut game did not include Kyrie Irving as he is still listed out due to health and safety protocols. Nonetheless, Harden has stated his excitement to play alongside Irving and Durant, "The chemistry, we can build that. The sooner we can be on the court together, it's going to be scary hours."
Oklahoma City ➡️ Brooklyn.

James Harden reunited with Kevin Durant and Jeff Green with the Nets. pic.twitter.com/OjsWUcj794

— NBA on ESPN (@ESPNNBA) January 16, 2021
In case you missed it, check out the four-team blockbuster deal that landed James Harden with the Brooklyn Nets.