JIEDA FW21 Heads to the Wild, Wild West
The Japanese label implores viewers to "COME TO WHERE THE FLAVOR IS."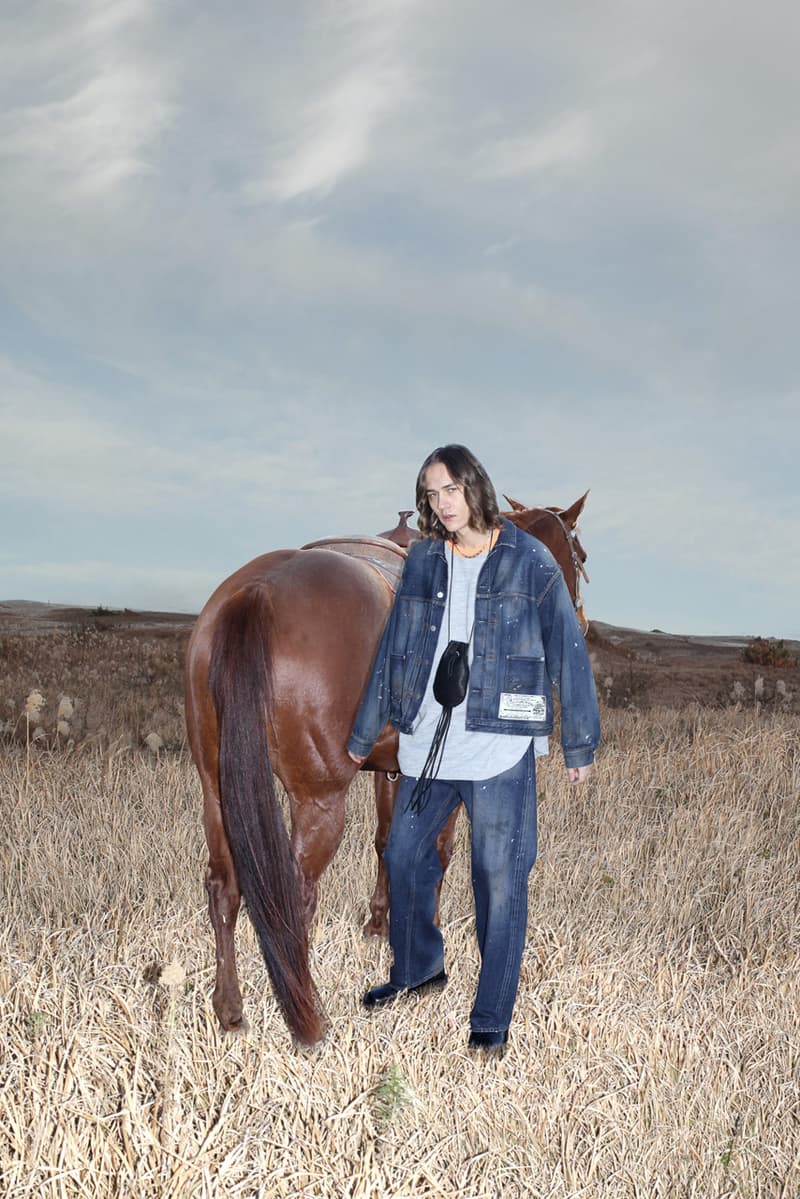 1 of 29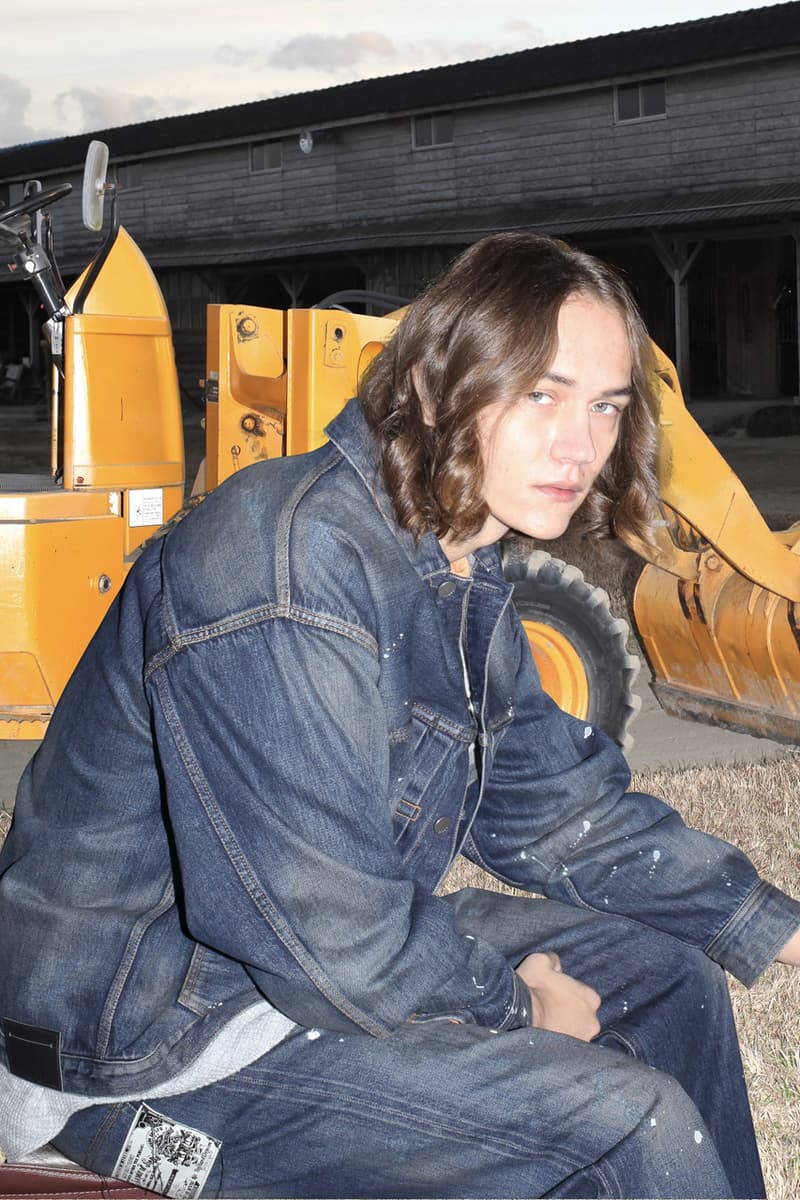 2 of 29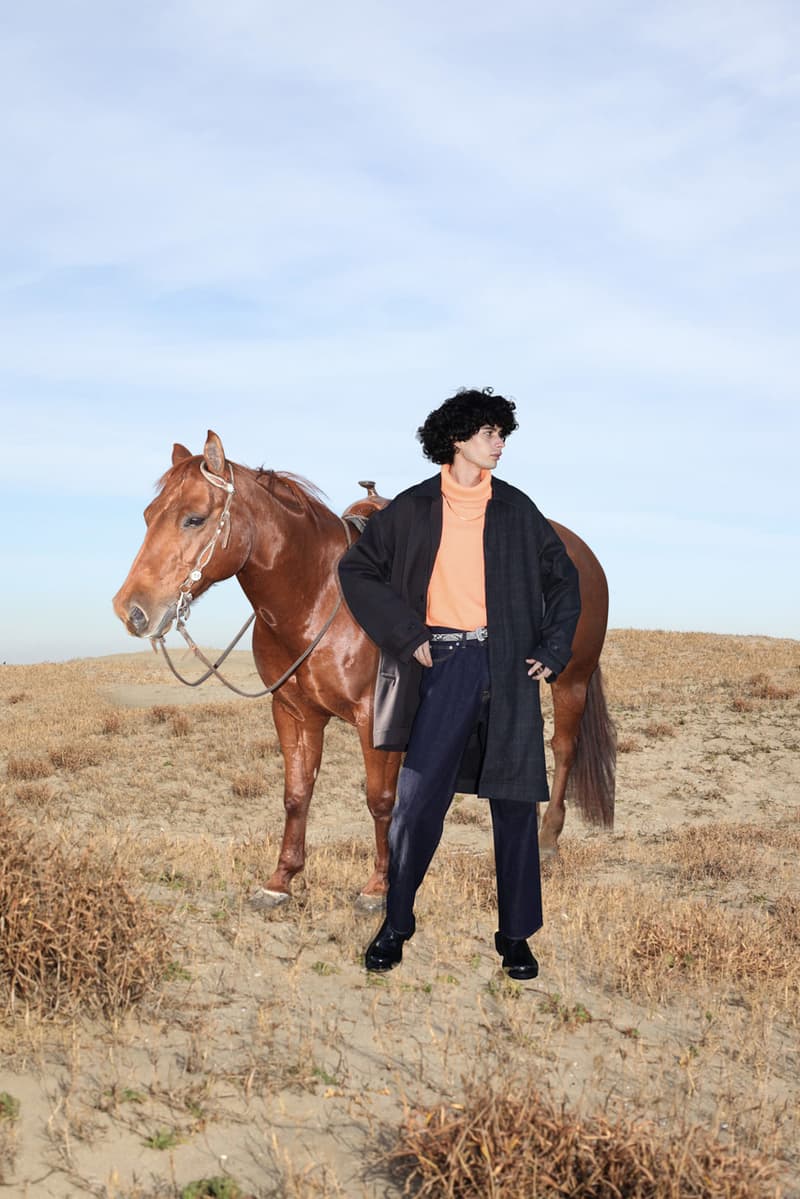 3 of 29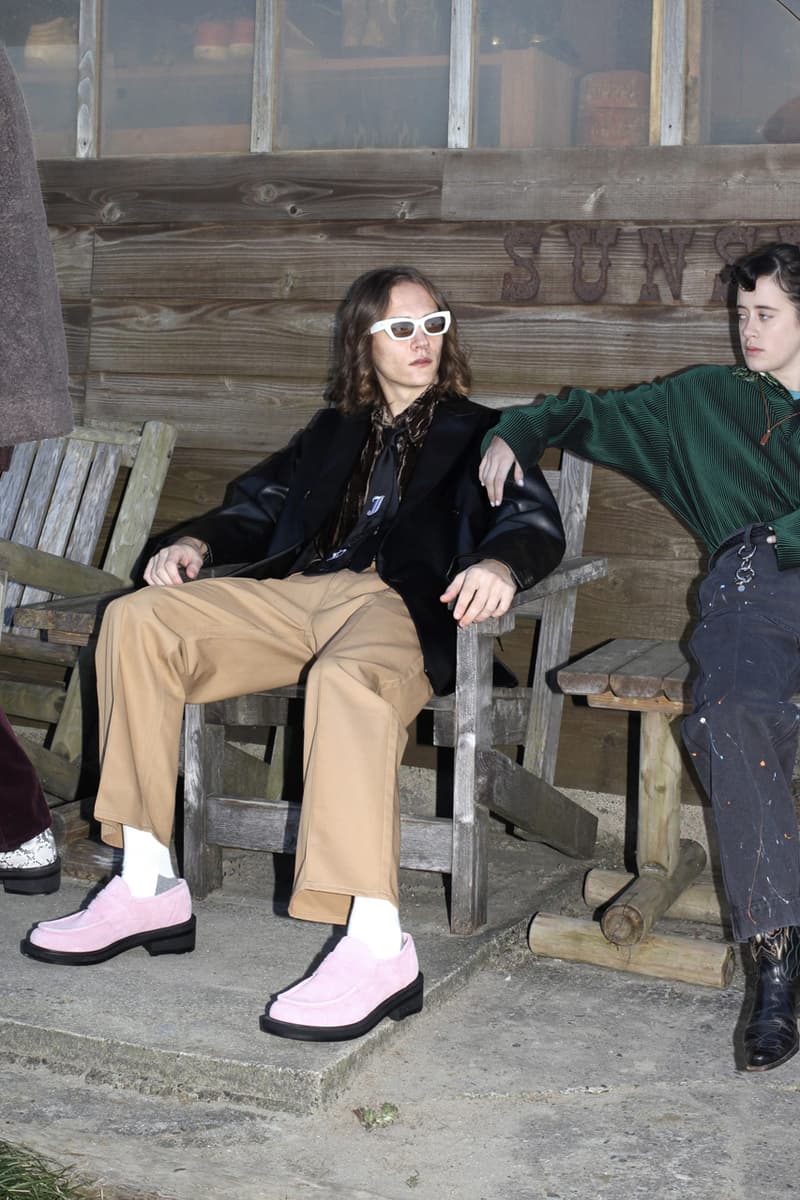 4 of 29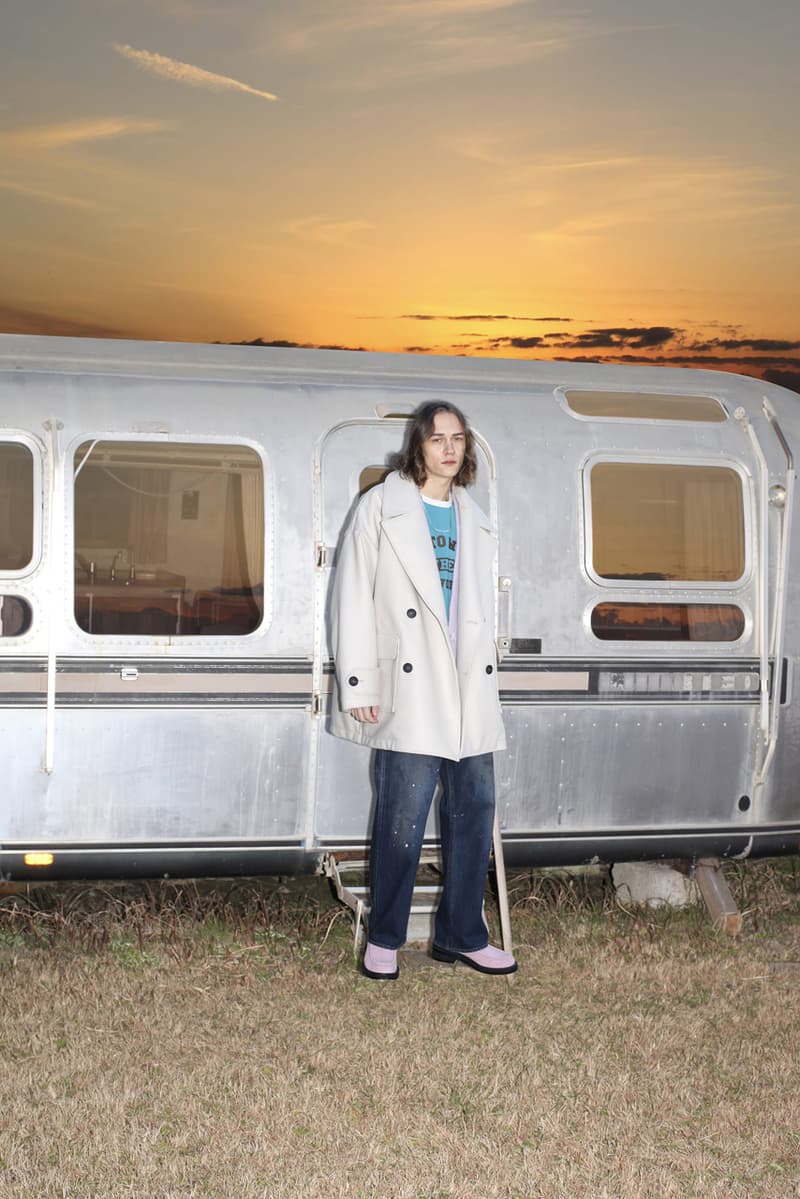 5 of 29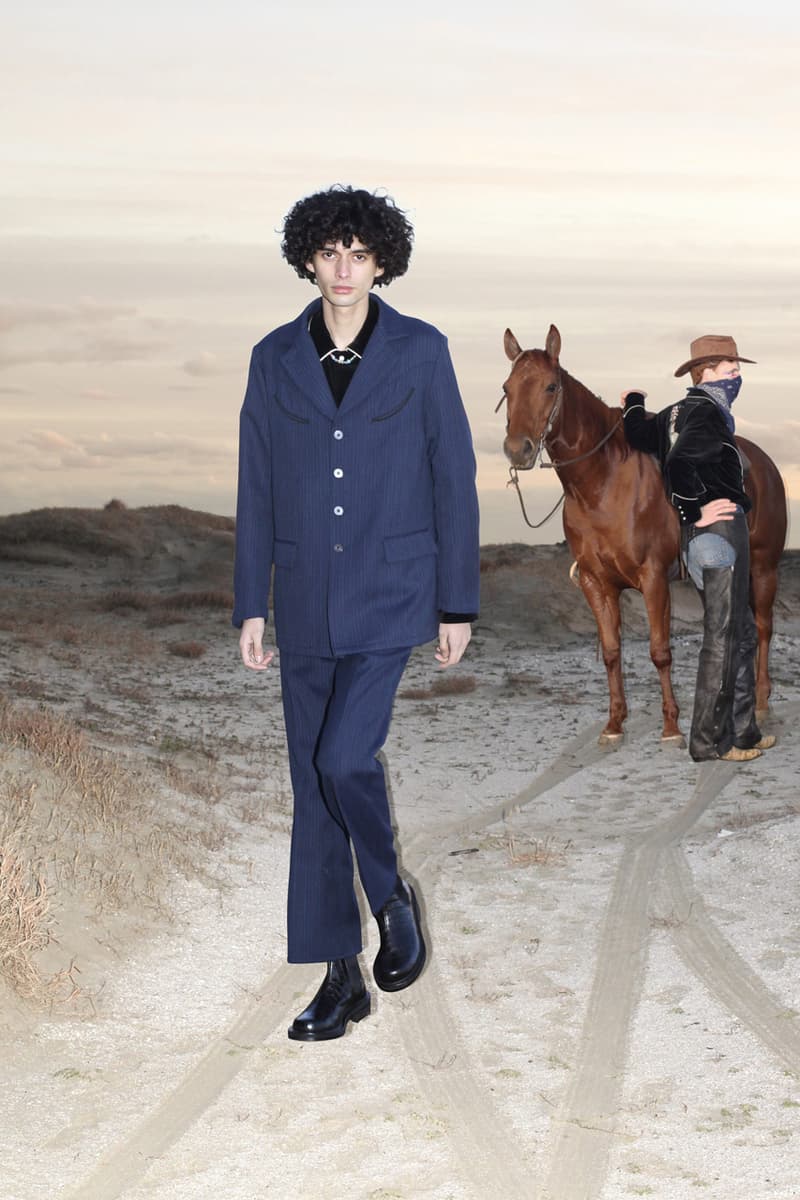 6 of 29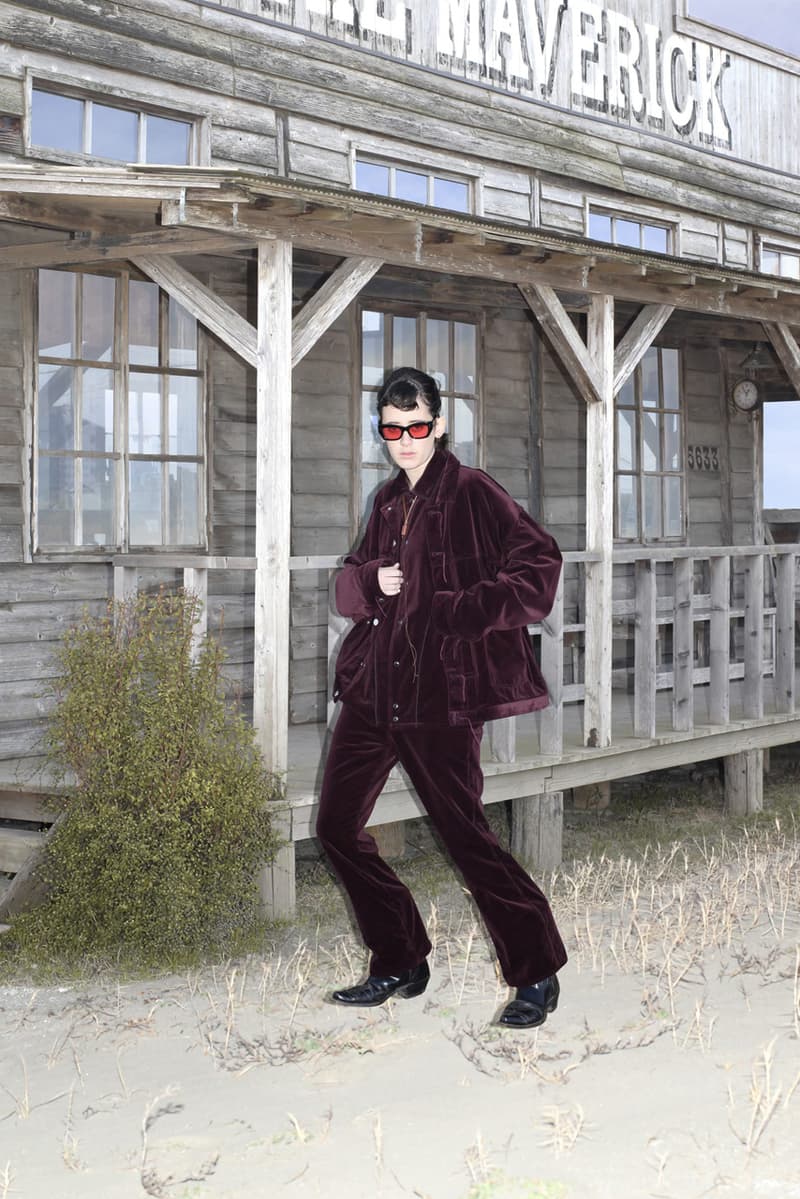 7 of 29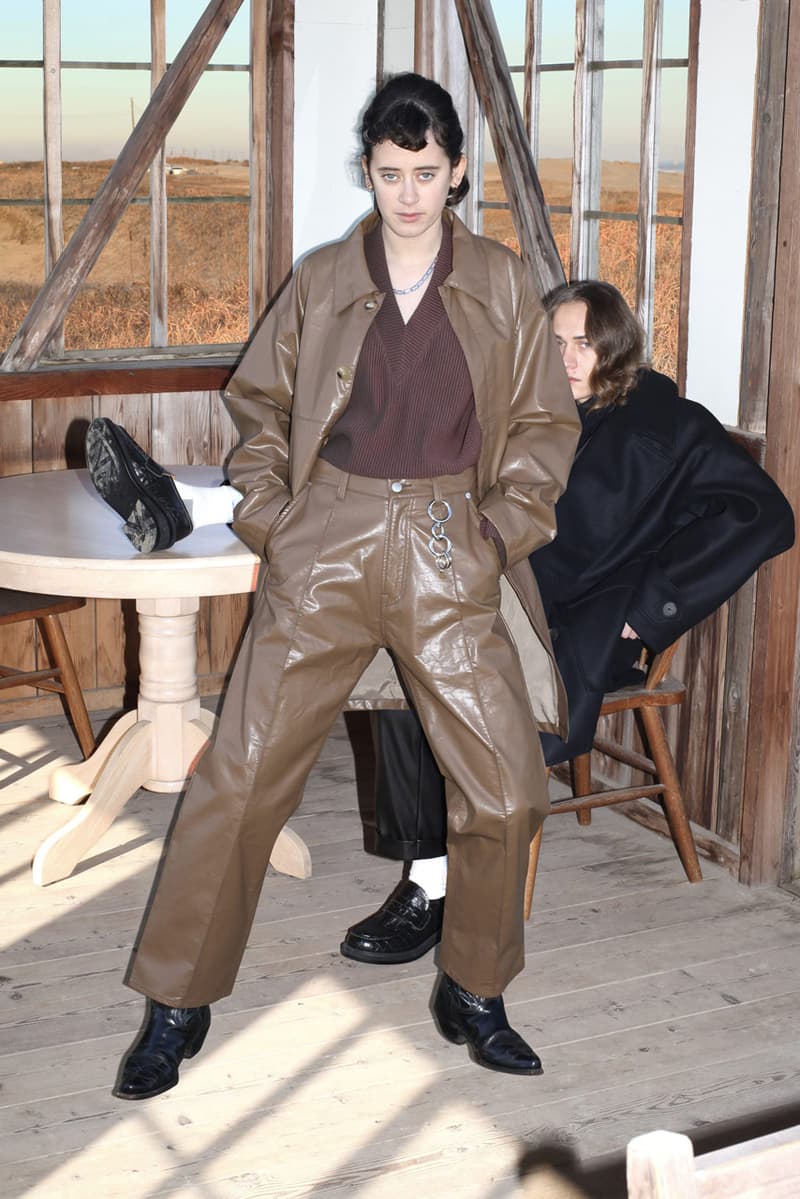 8 of 29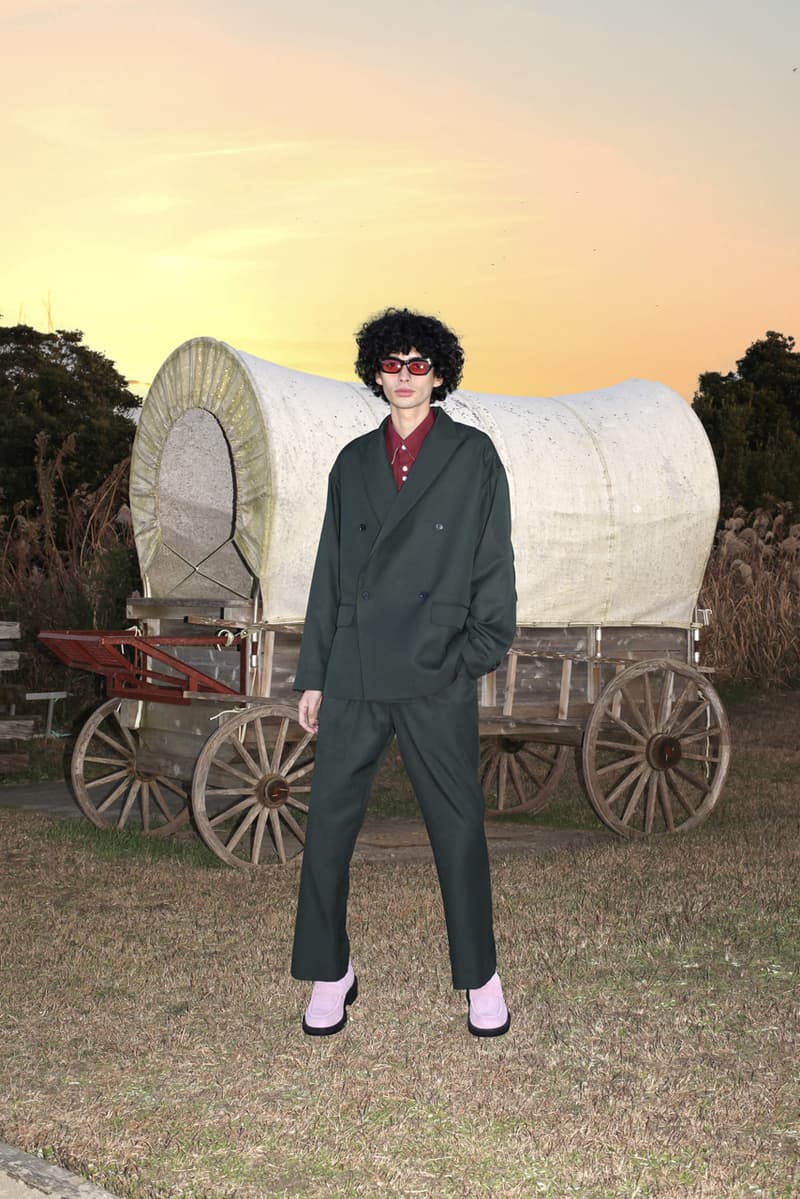 9 of 29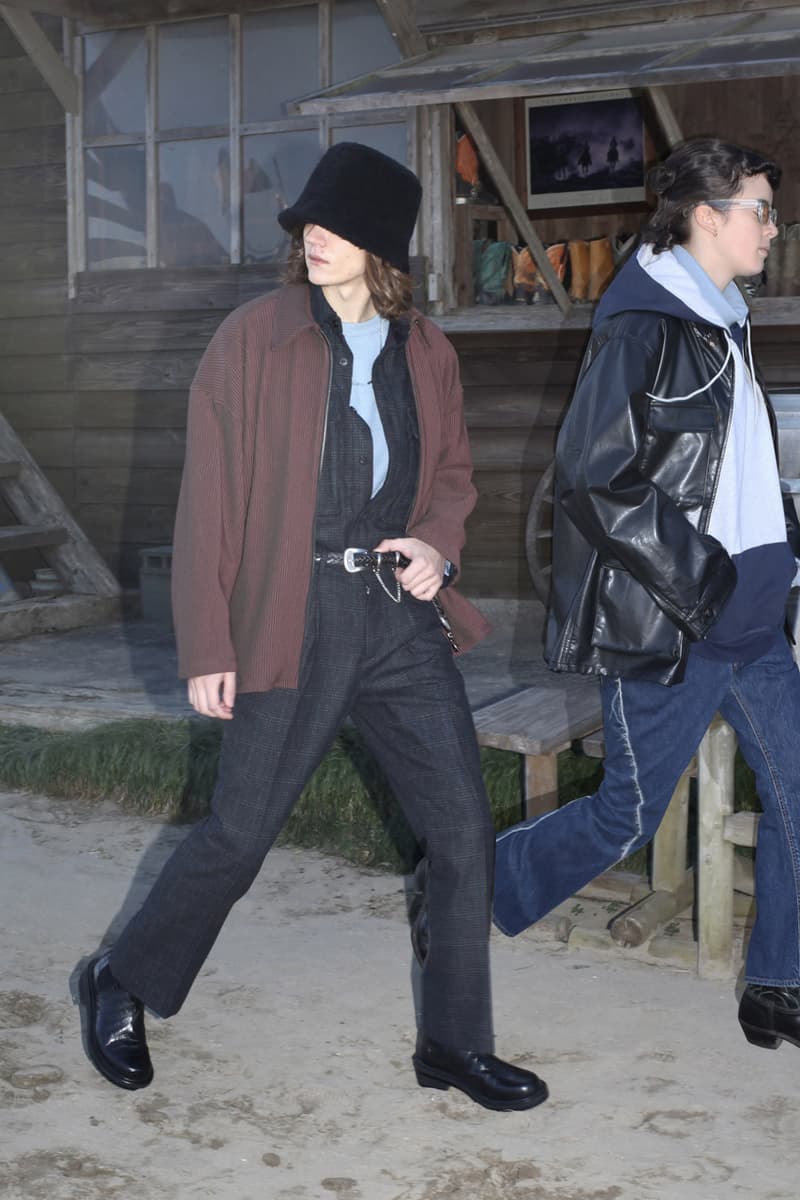 10 of 29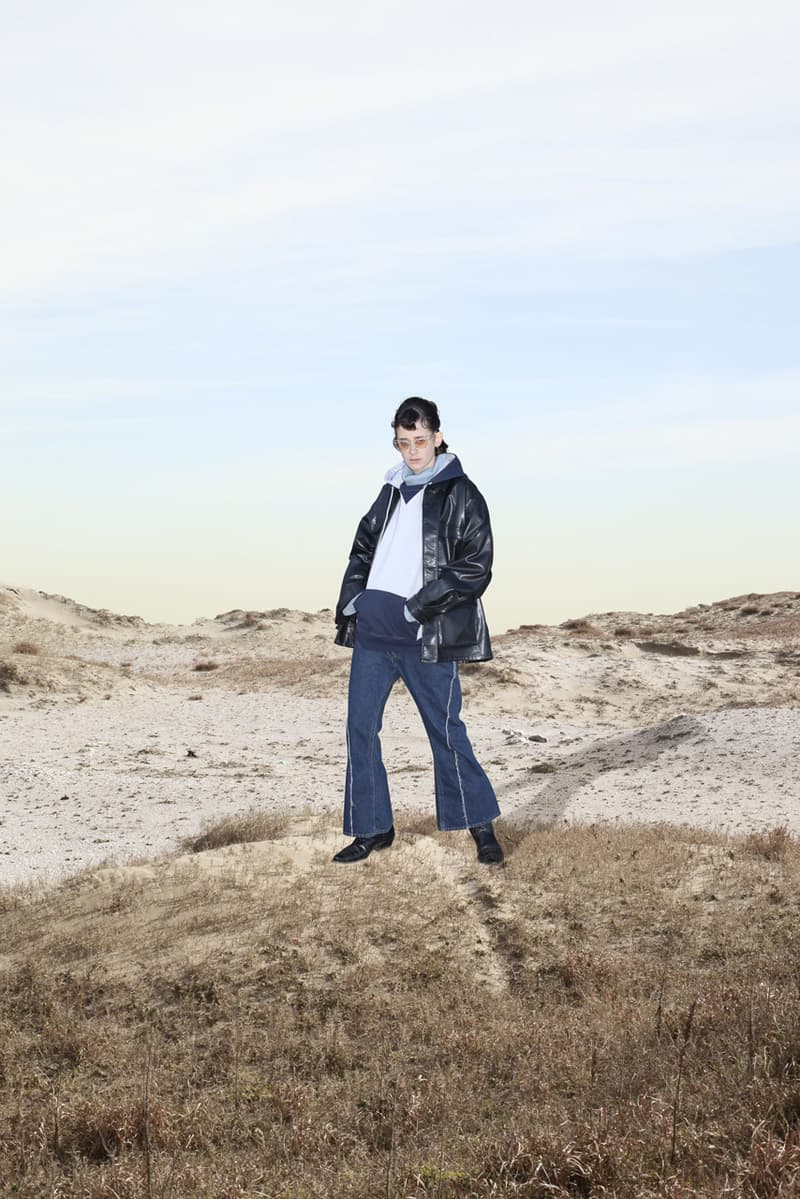 11 of 29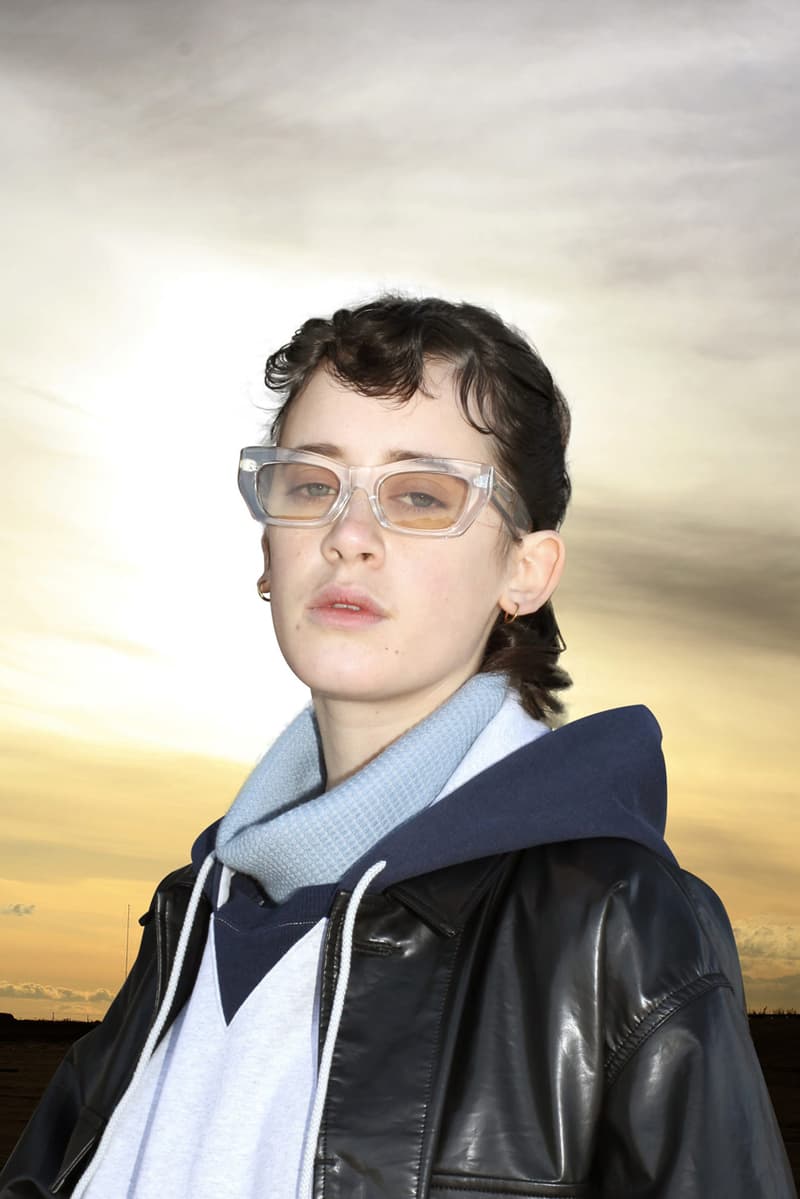 12 of 29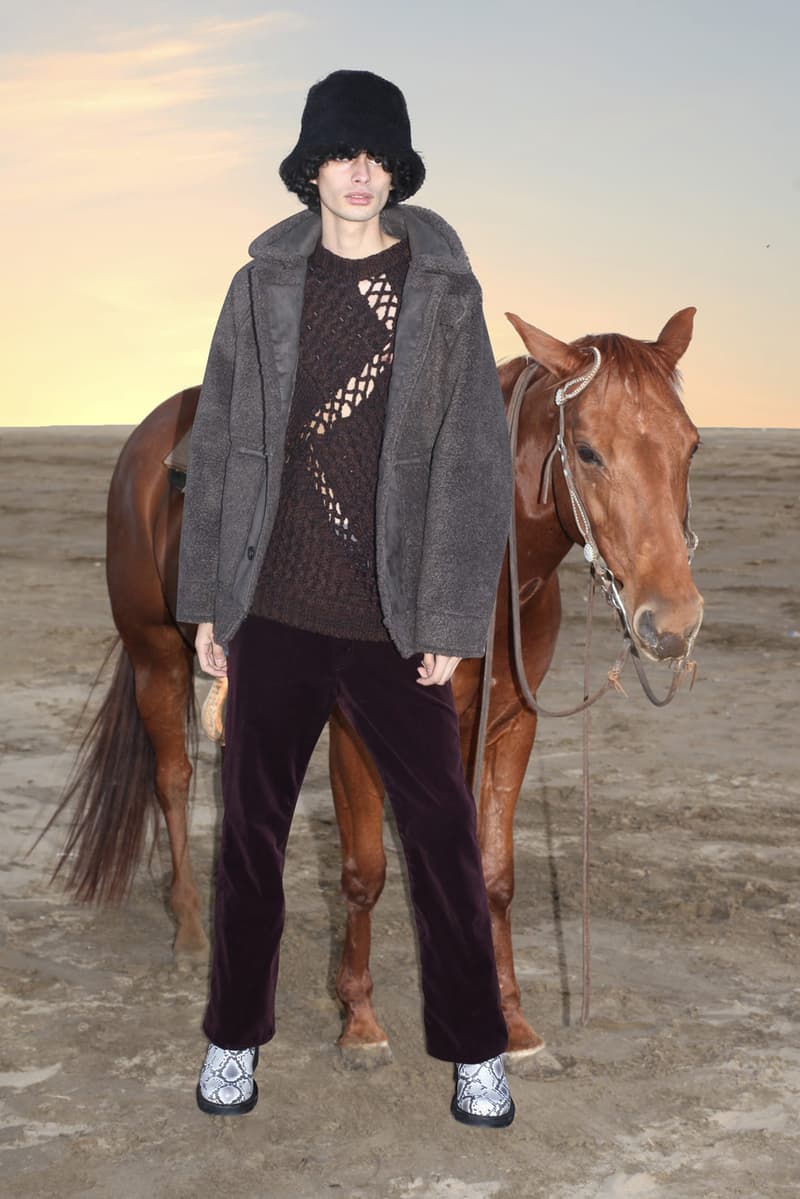 13 of 29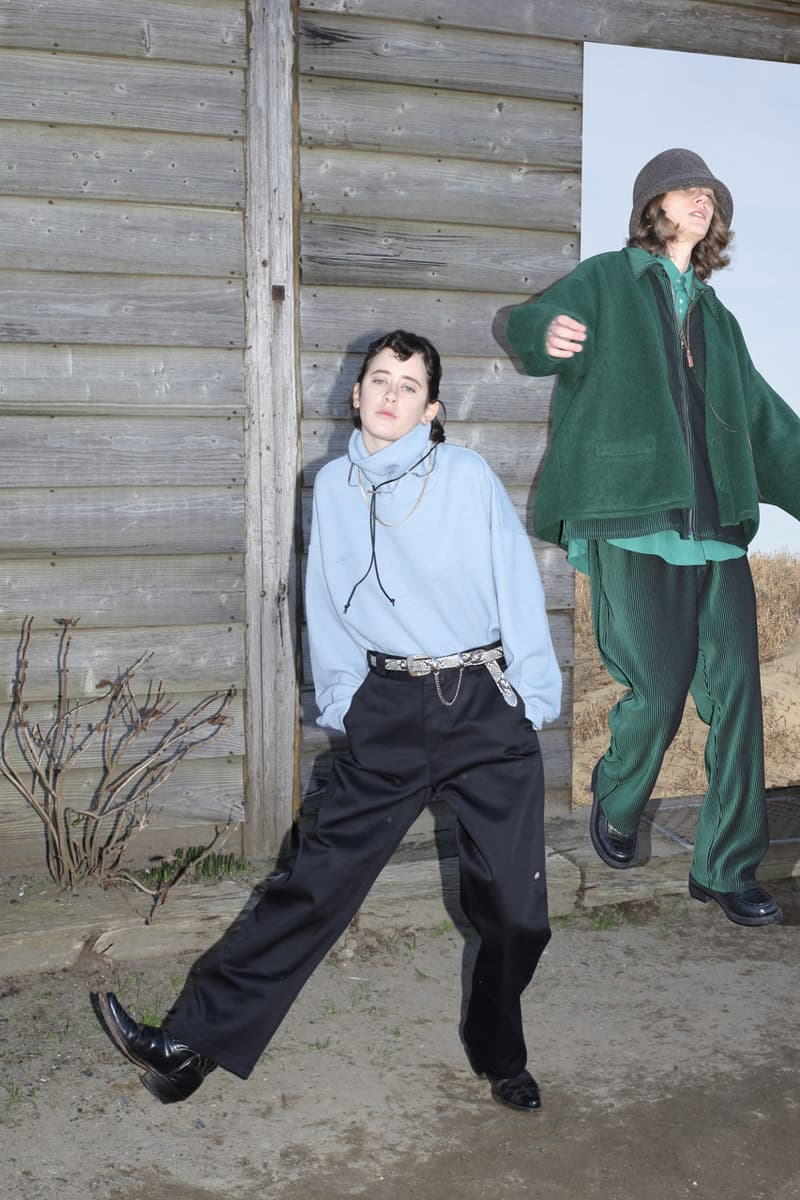 14 of 29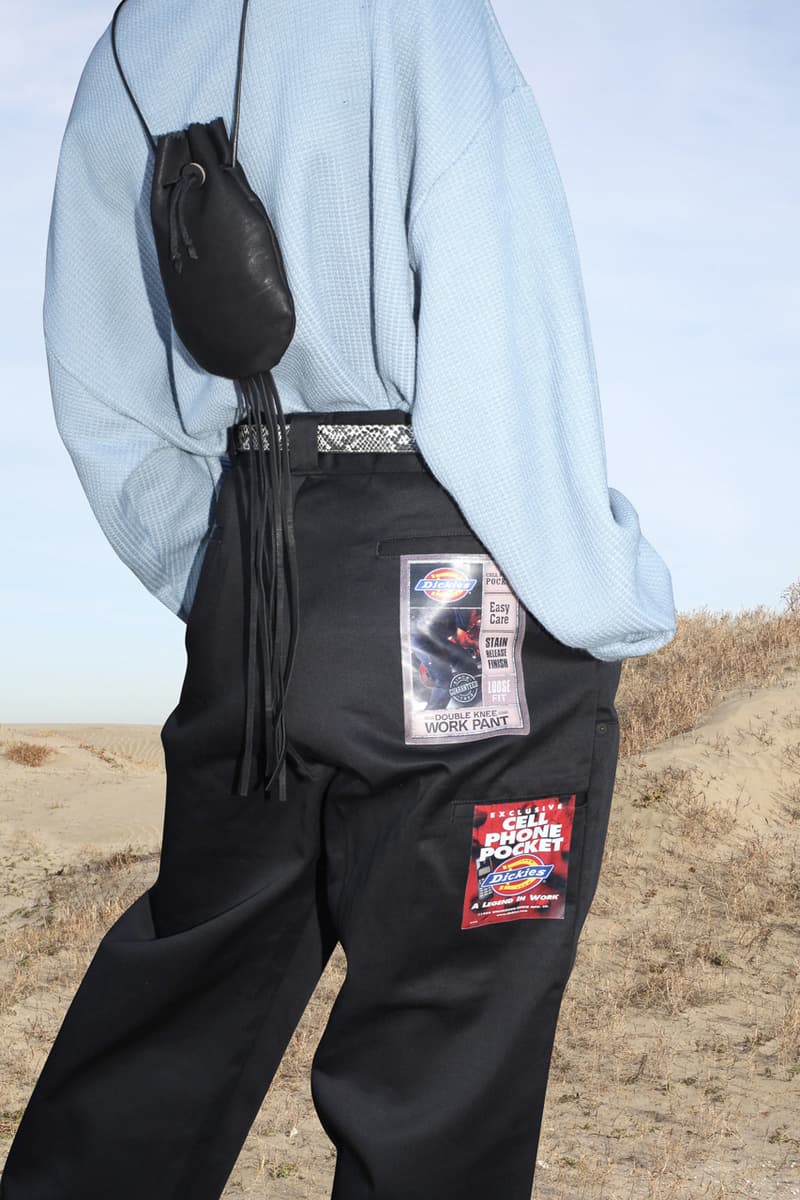 15 of 29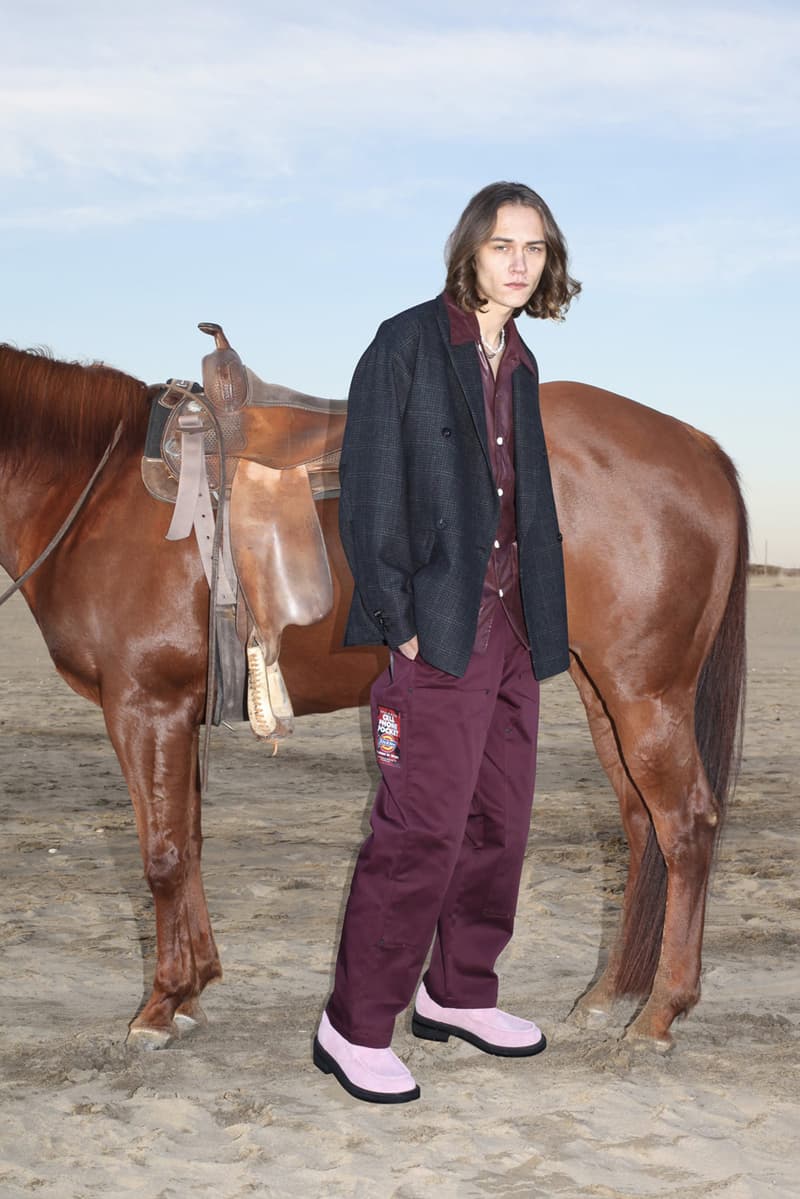 16 of 29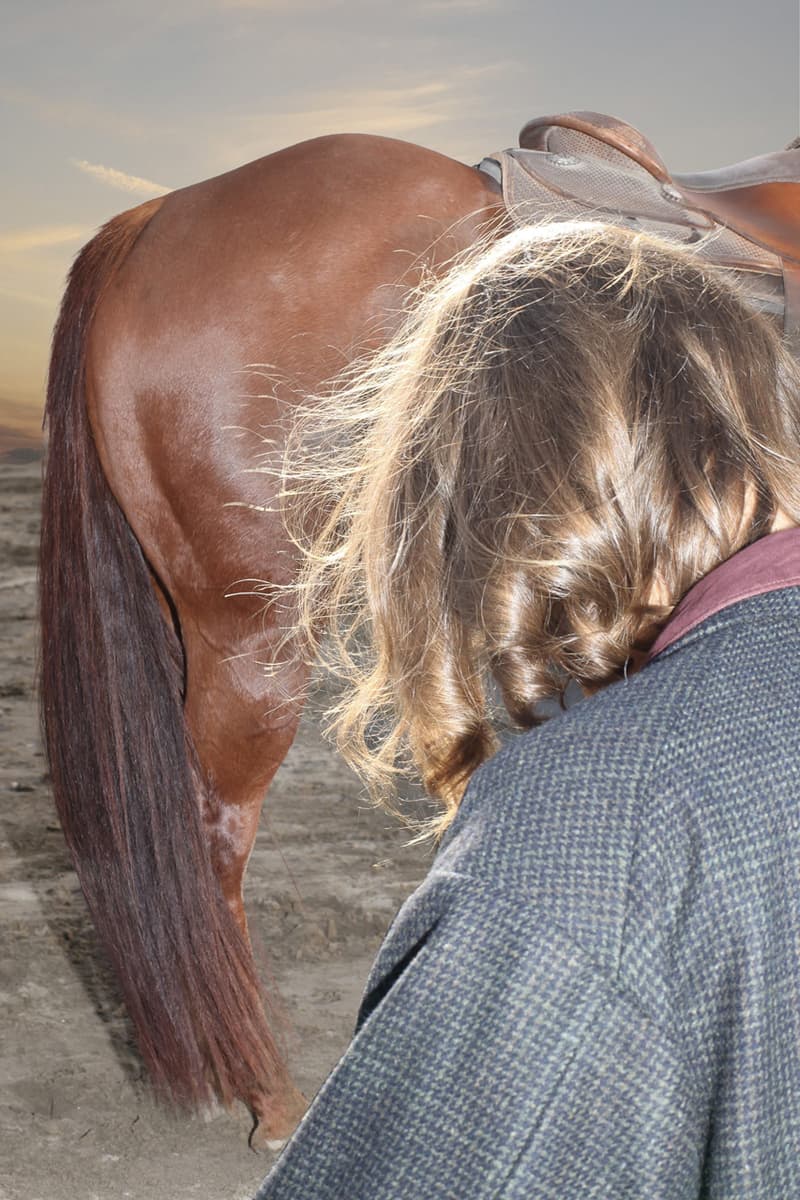 17 of 29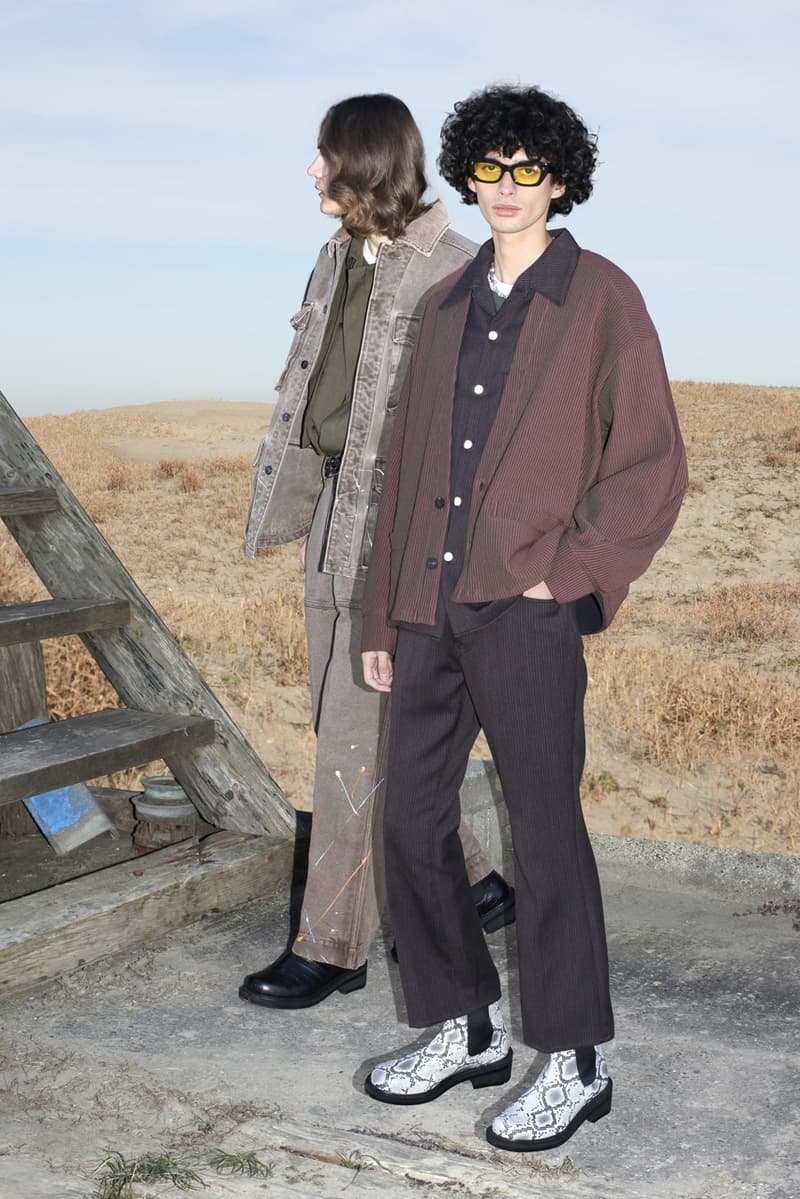 18 of 29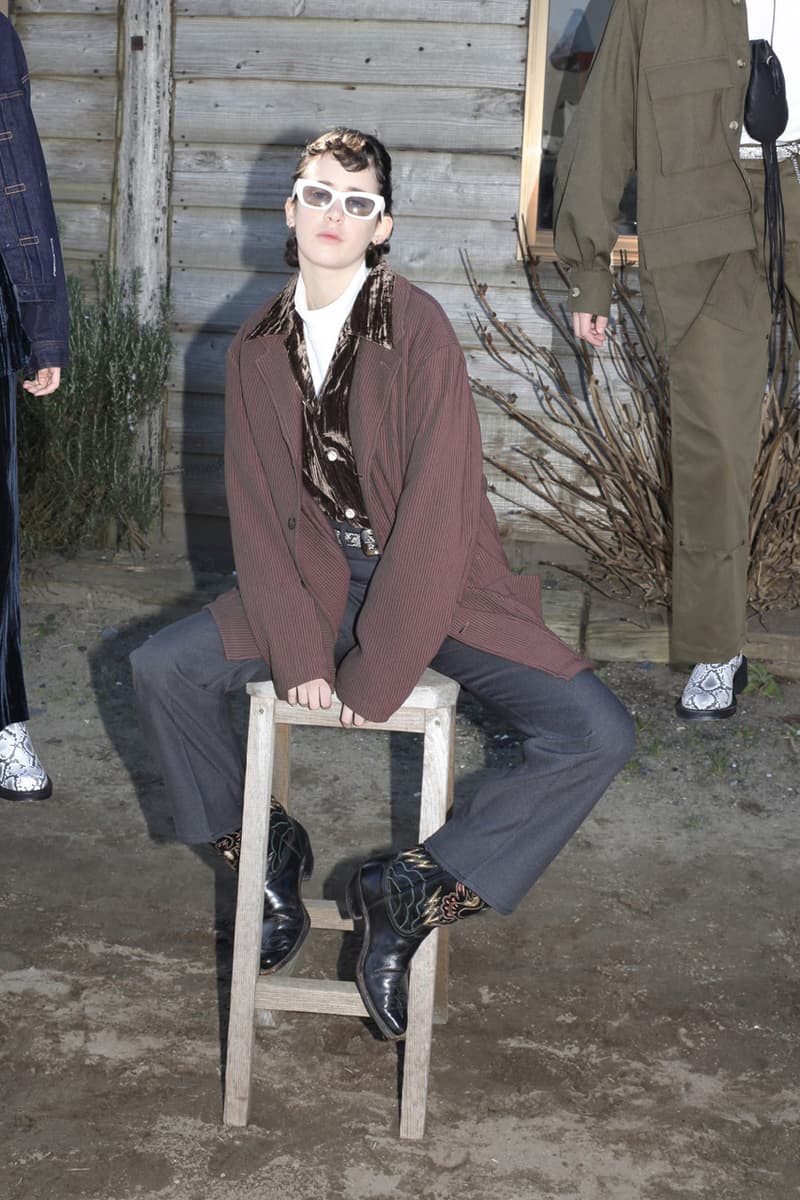 19 of 29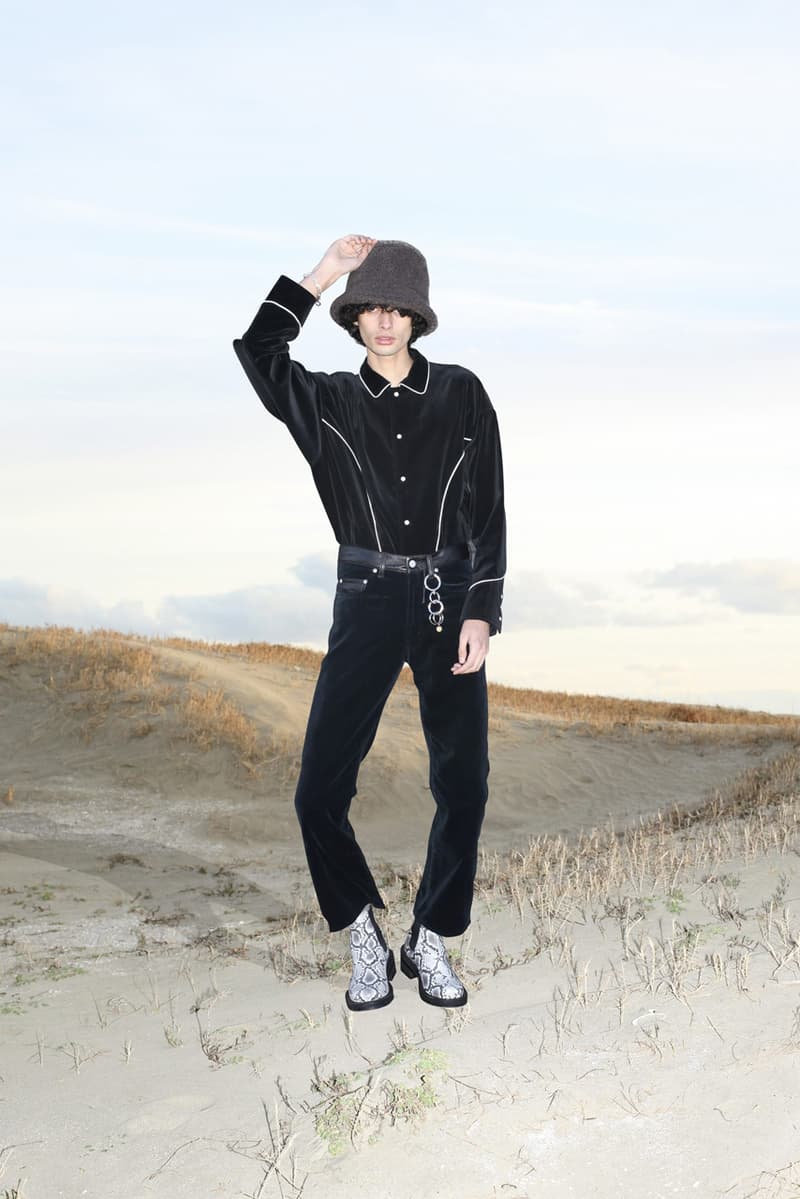 20 of 29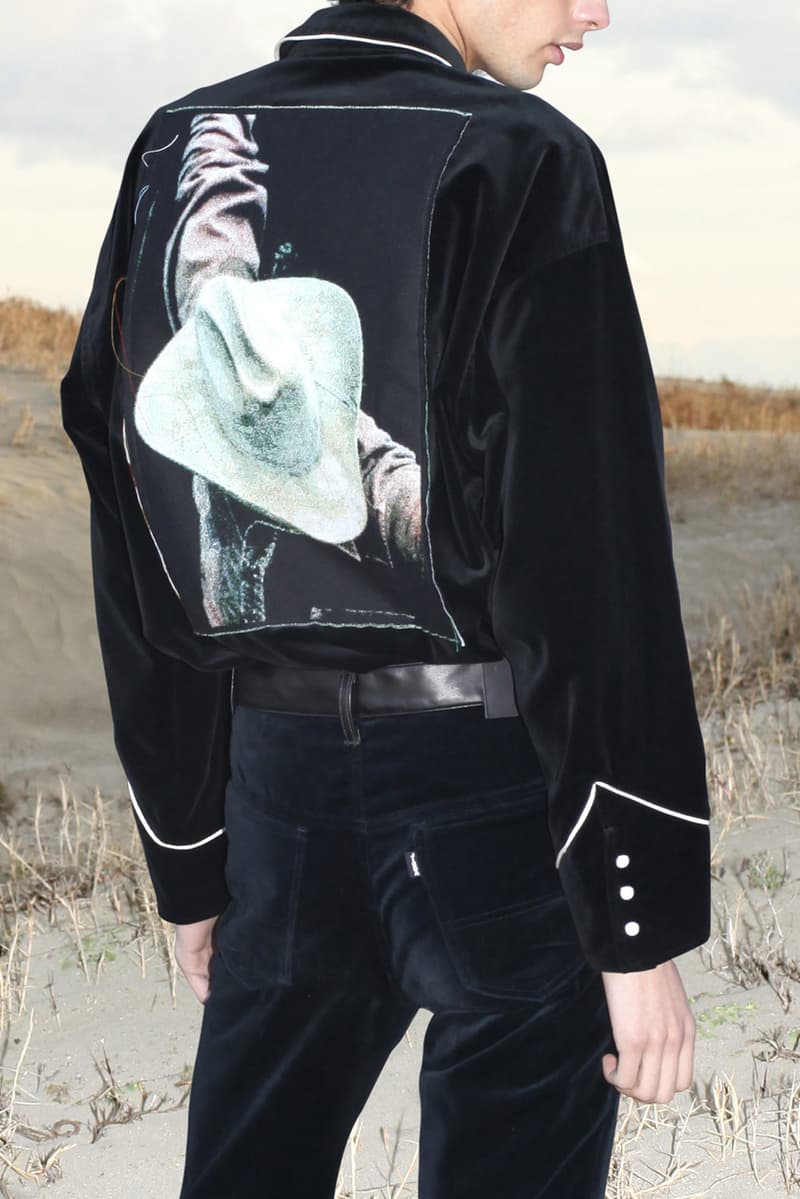 21 of 29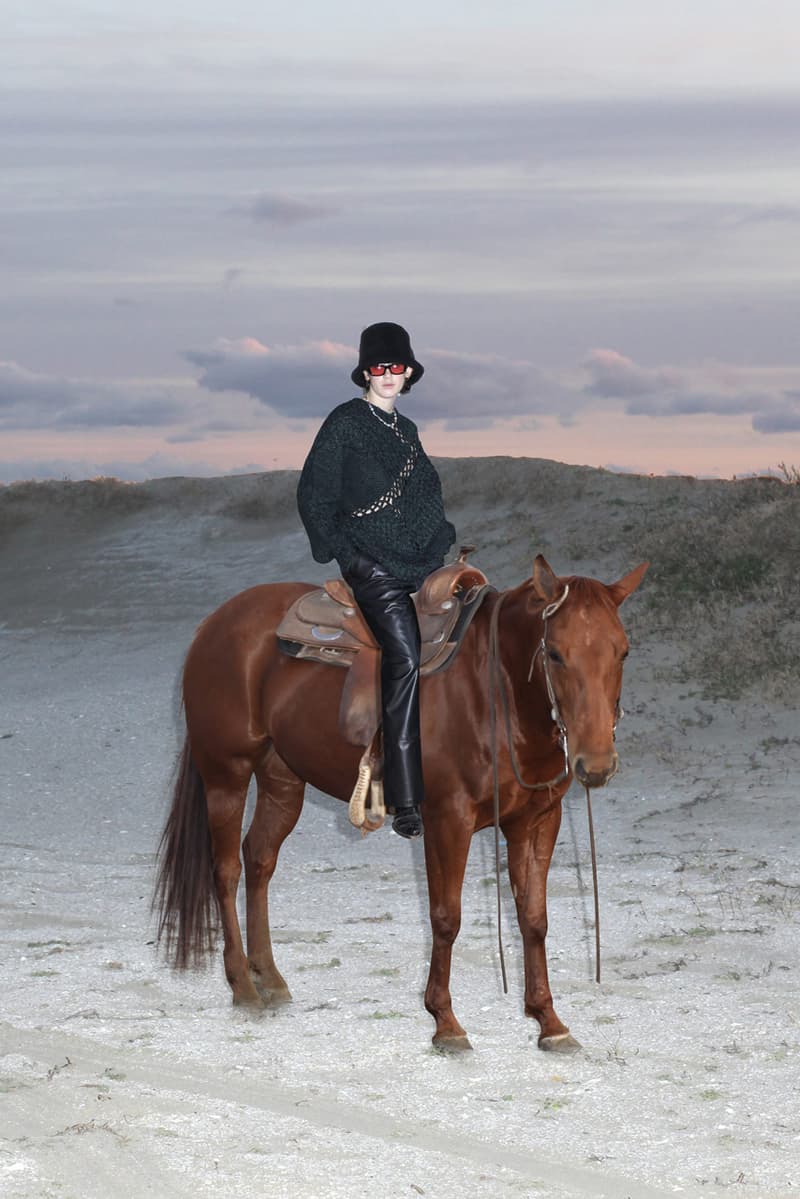 22 of 29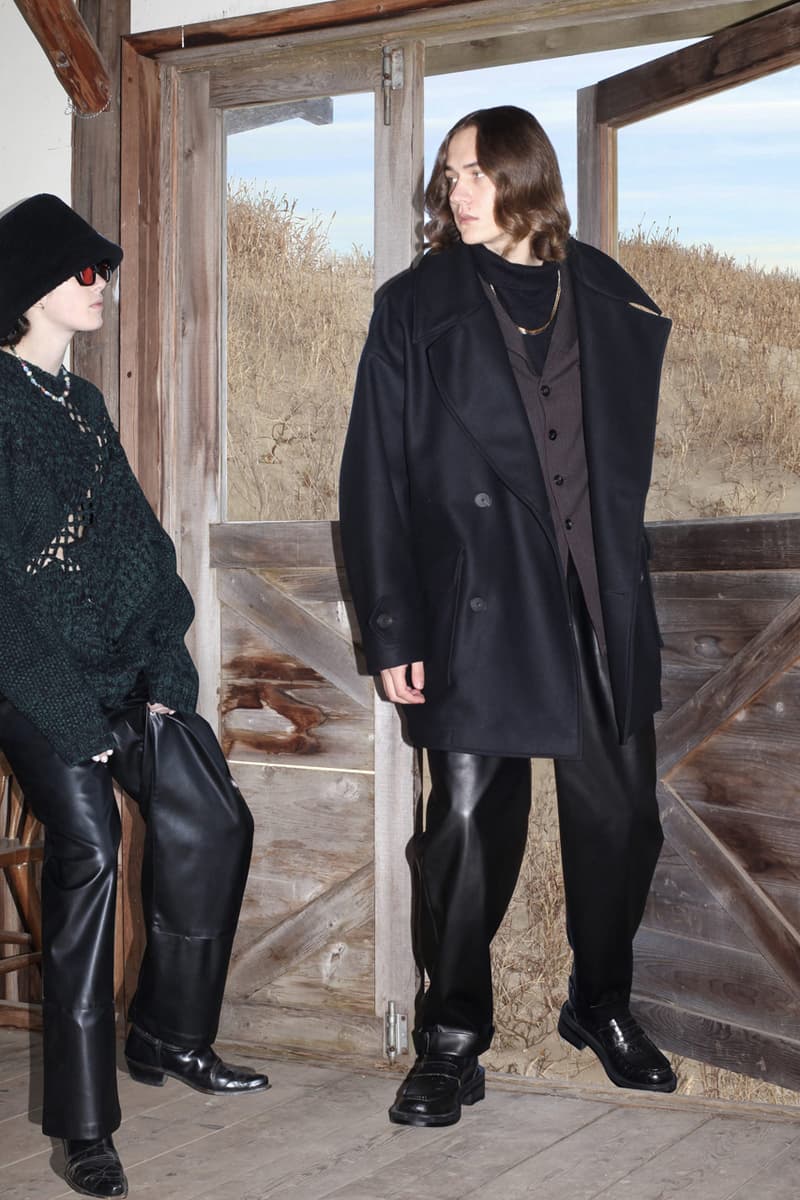 23 of 29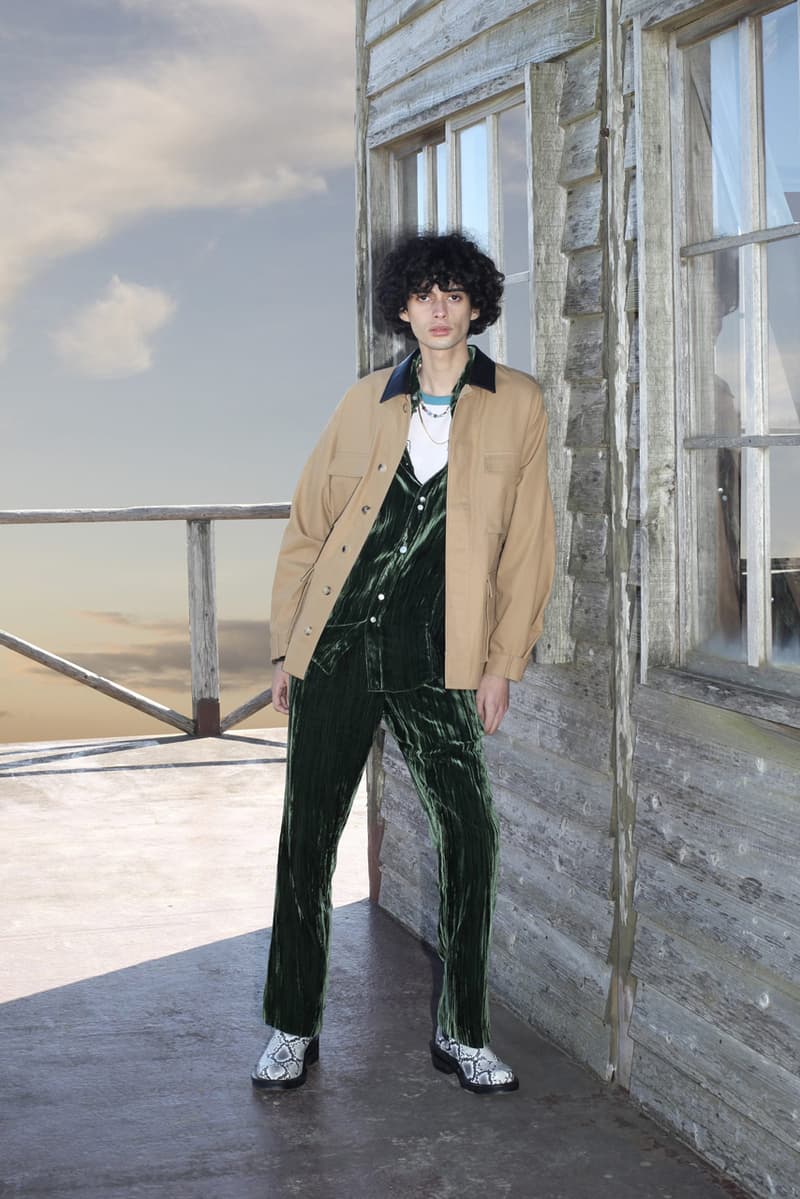 24 of 29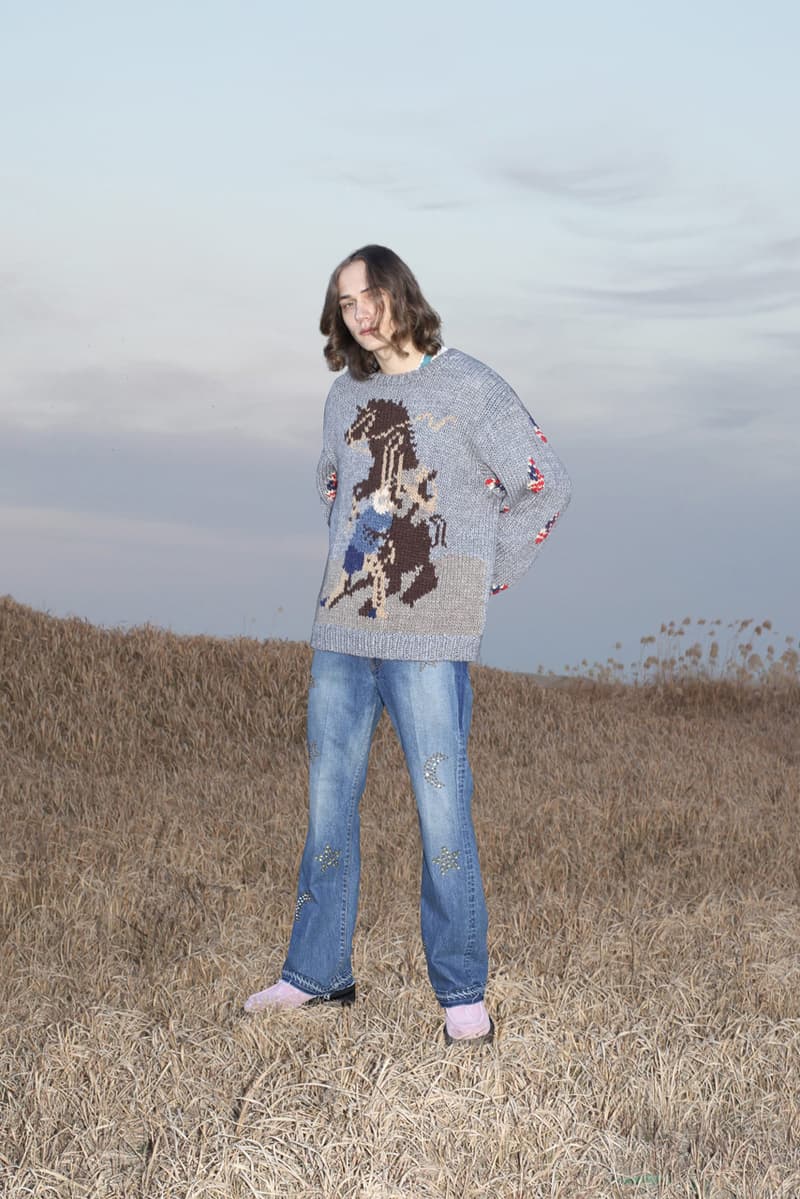 25 of 29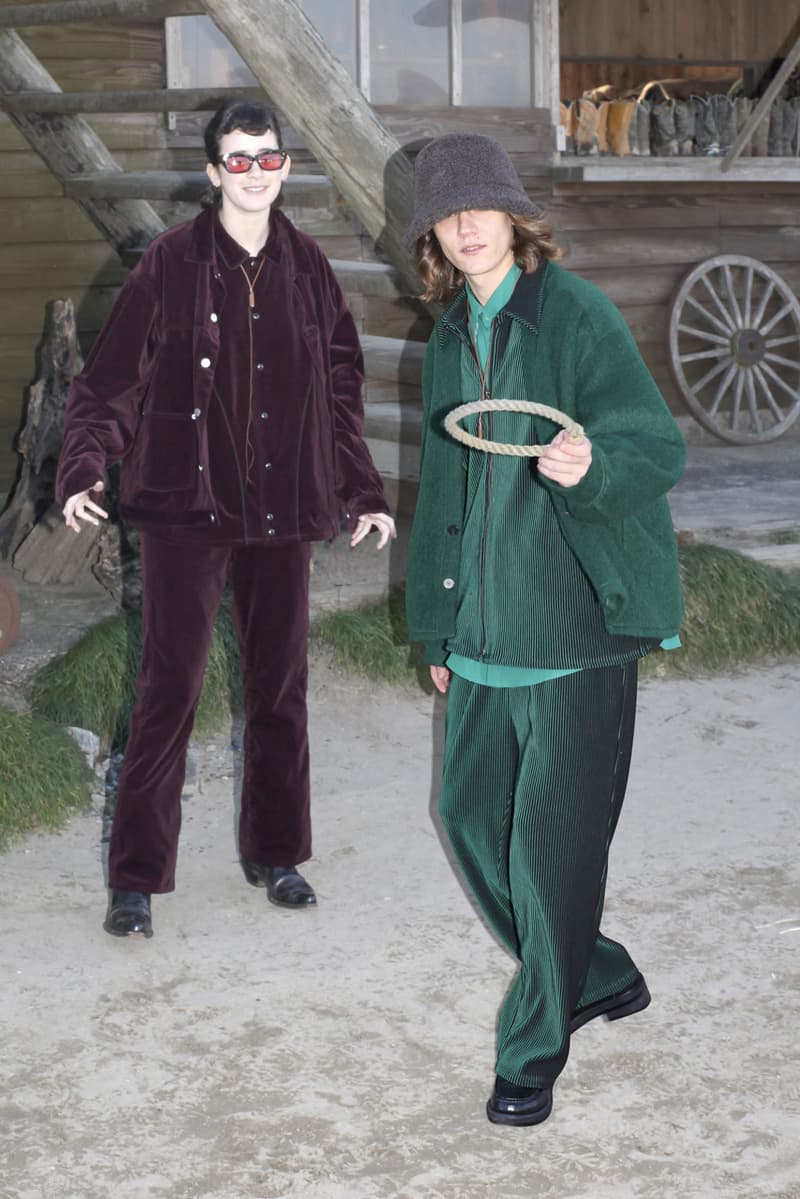 26 of 29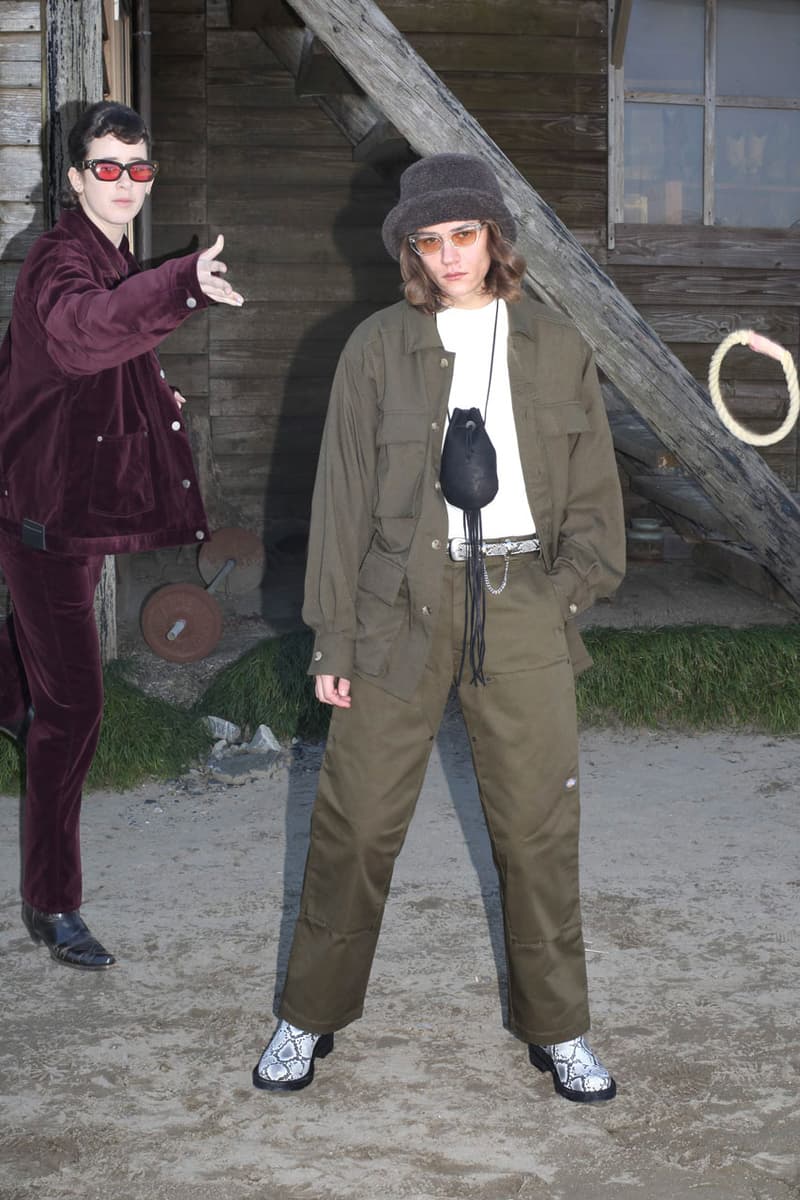 27 of 29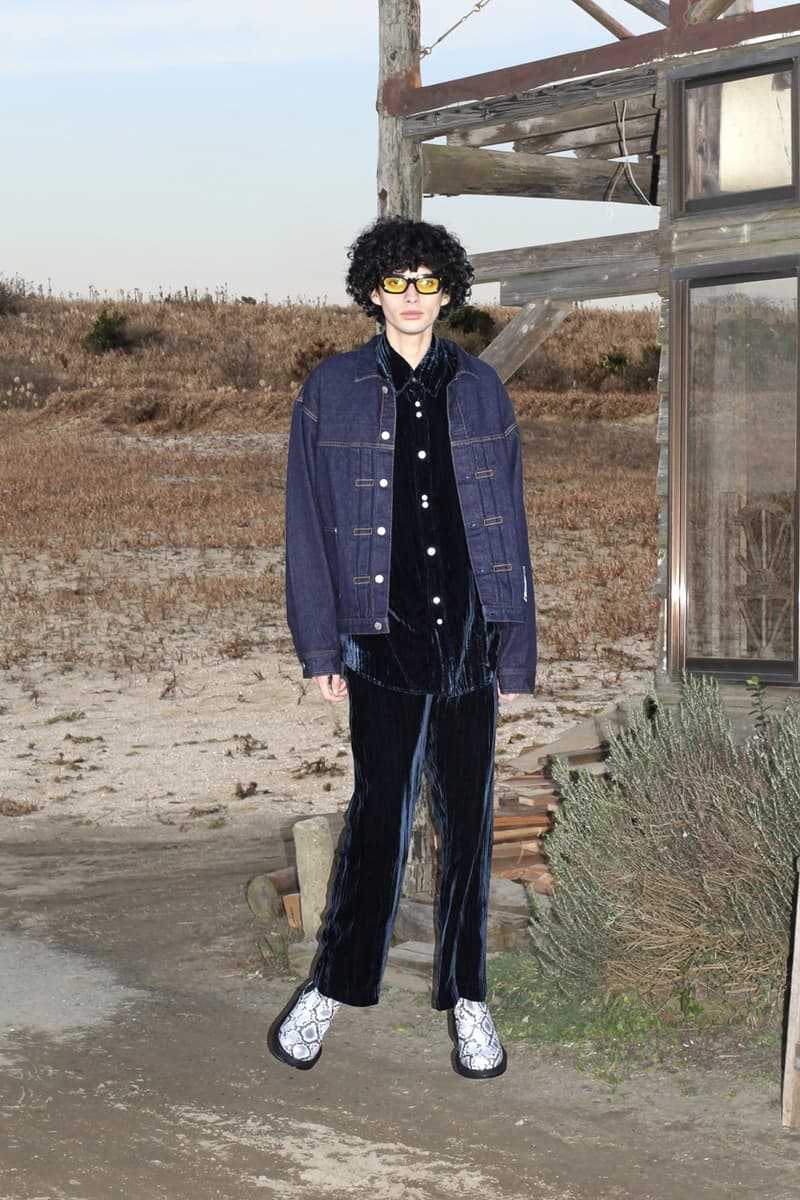 28 of 29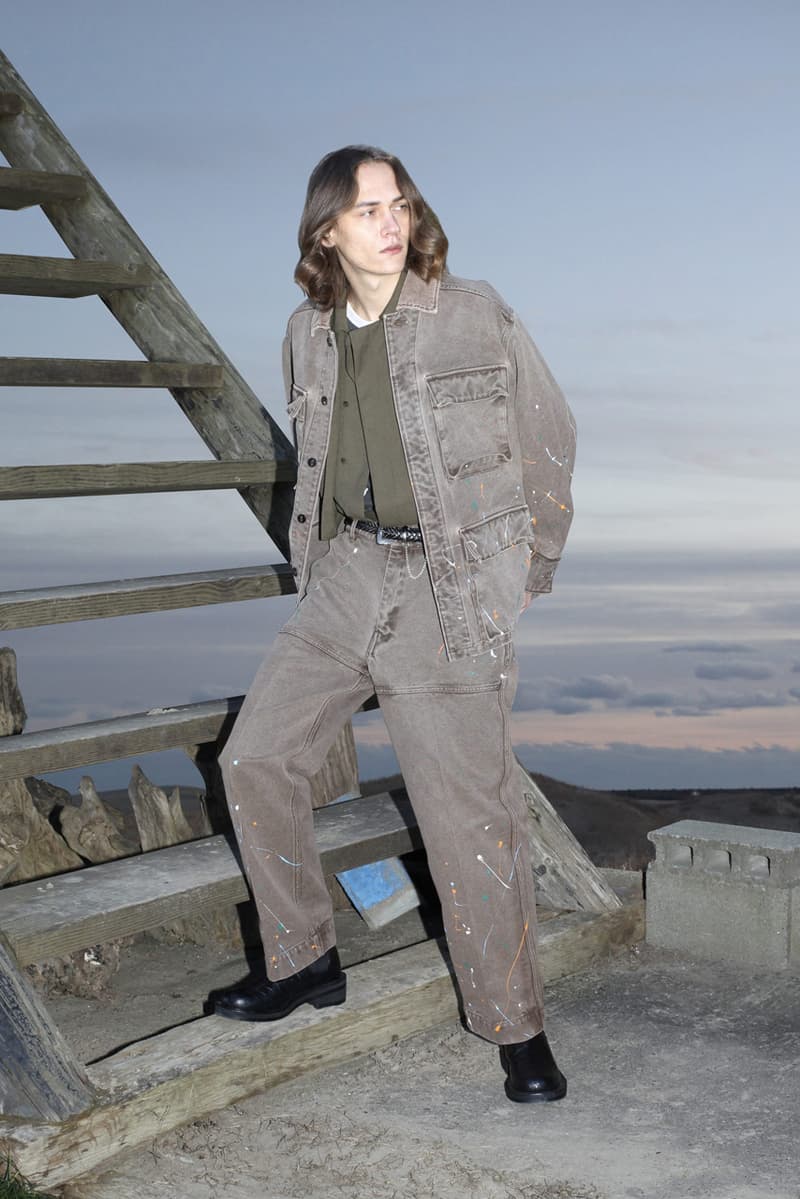 29 of 29
Japanese label JIEDA has continued explored American heritagewear in previous seasons with Fall/Winter 2021 serving as the logical pinnacle of its retro aesthetic. Clearly inspired by Western style and rancher culture, "COME TO WHERE THE FLAVOR IS" is a clear homage to cowboy clothing, down to its Marlboro ad references.
'70s codes, in line with JIEDA's Spring/Summer 2021 range, return for the new collection, inspiring a host of velvet suiting, boxy tailoring and bootcut jeans. Levi's-inspired jean jackets and pants feature parodic tags, while a Dickies collaboration is elevated by period-correct tags and fit detailing, matching the rugged appeal of paint-splattered sets and loose-gauge knitwear.
Snakeskin accessories, thick shades and fringed bags further the sleazy feel at the core of JIEDA's latest, mirroring the mood presented by Western shirts graced by cowboy hat prints and bolo ties. Matching leather jackets and pant balance the themes, in line with vintage-printed tees and slouchy turtlenecks.
Current season items are currently arriving on JIEDA's web store and stockists like Bora Bora and the others mentioned via social media.
Other Fall/Winter 2021 collections issued by Japanese labels include those of UNDERCOVER, KIDILL and Children of the Discordance.