KIDILL FW21 Detonates Punk Cliches
Soundtracked by legendary Japanese experimentalist Keiji Haino.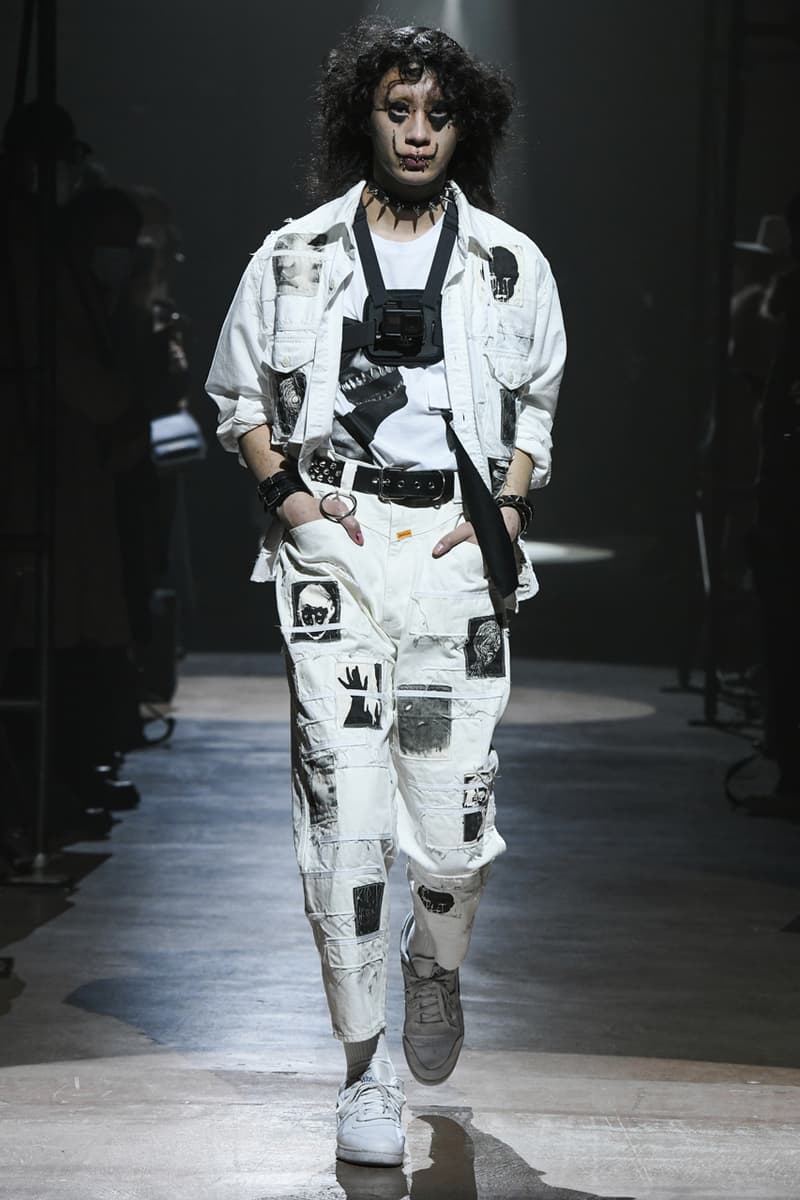 1 of 37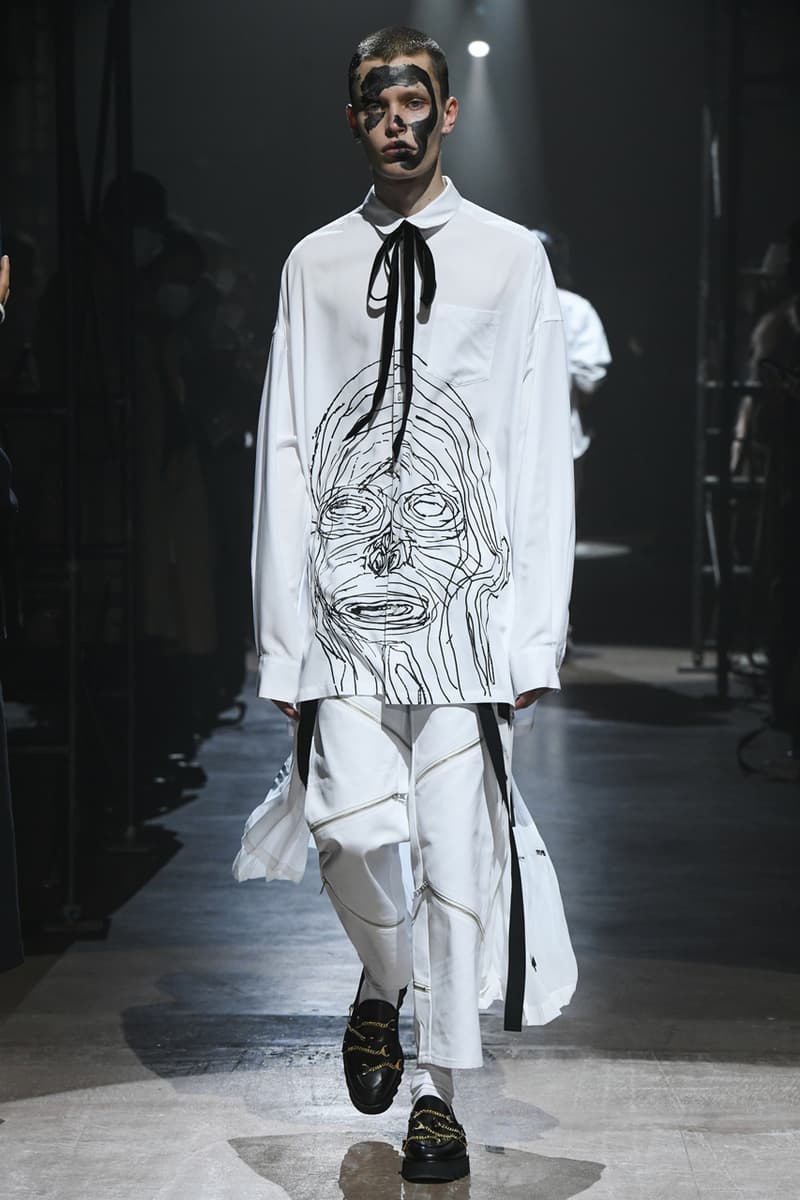 2 of 37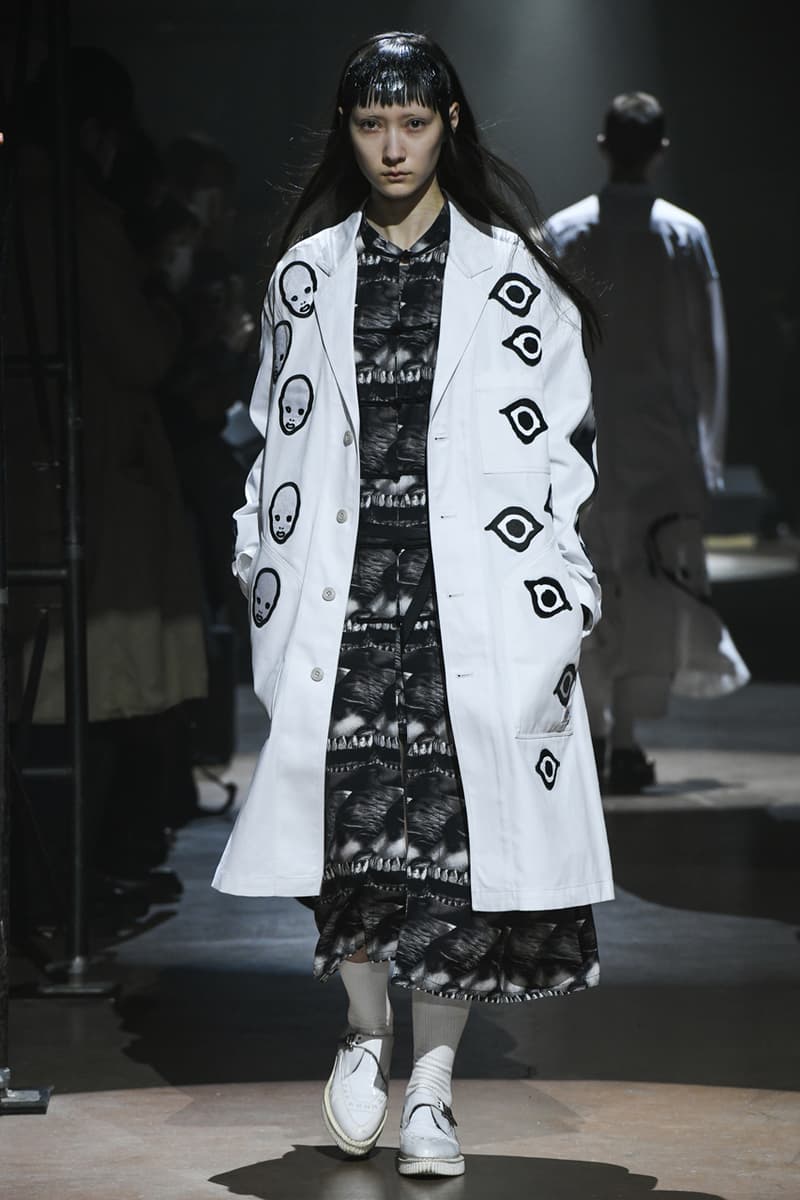 3 of 37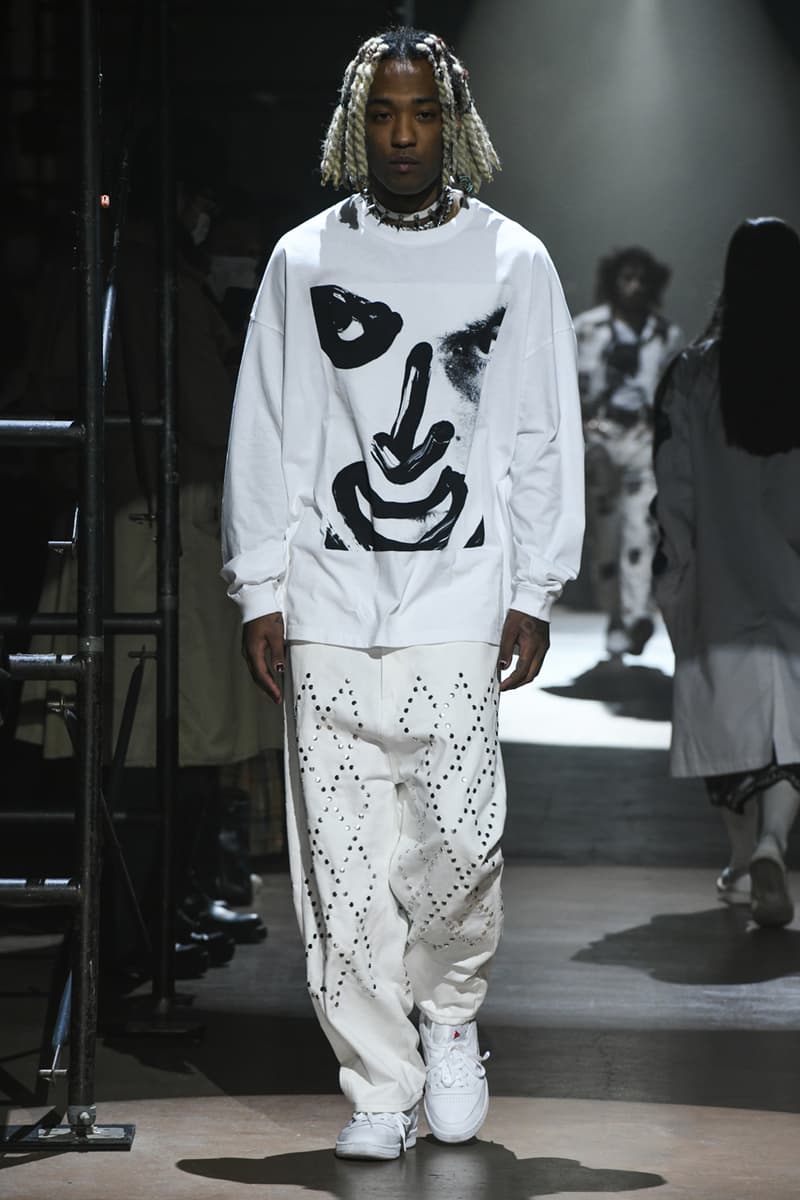 4 of 37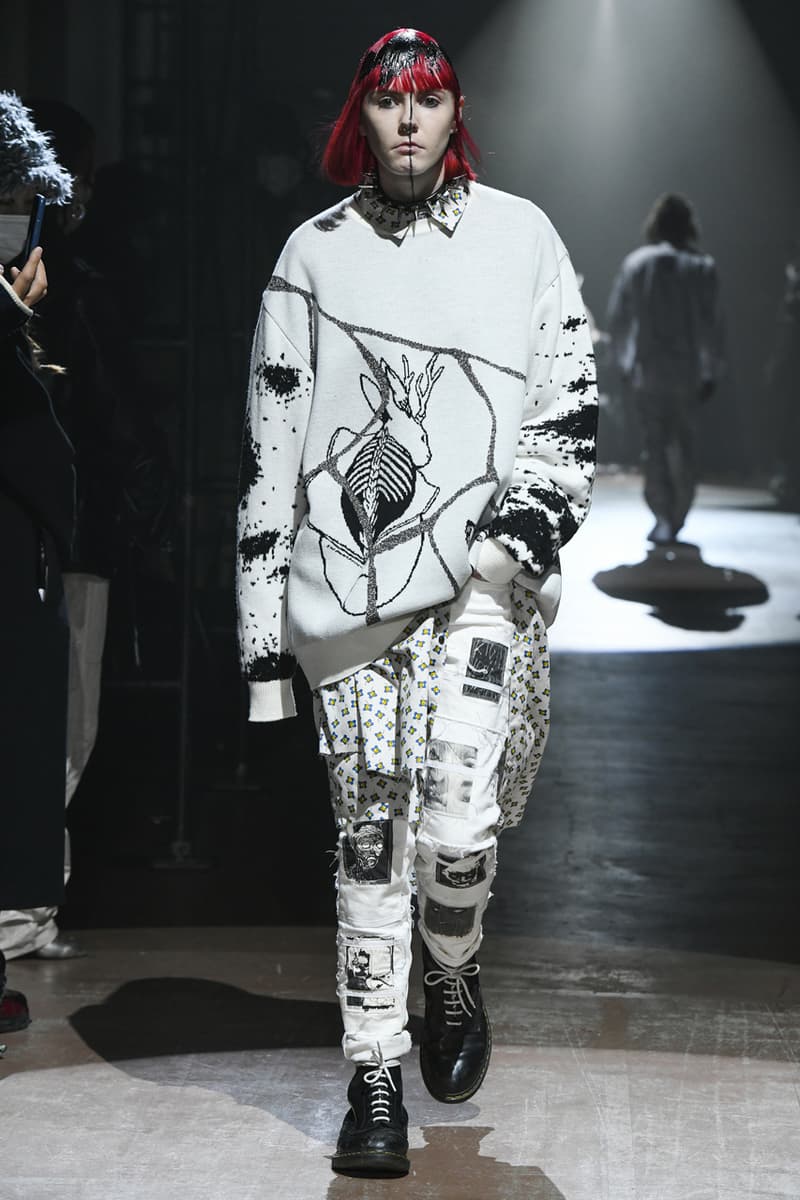 5 of 37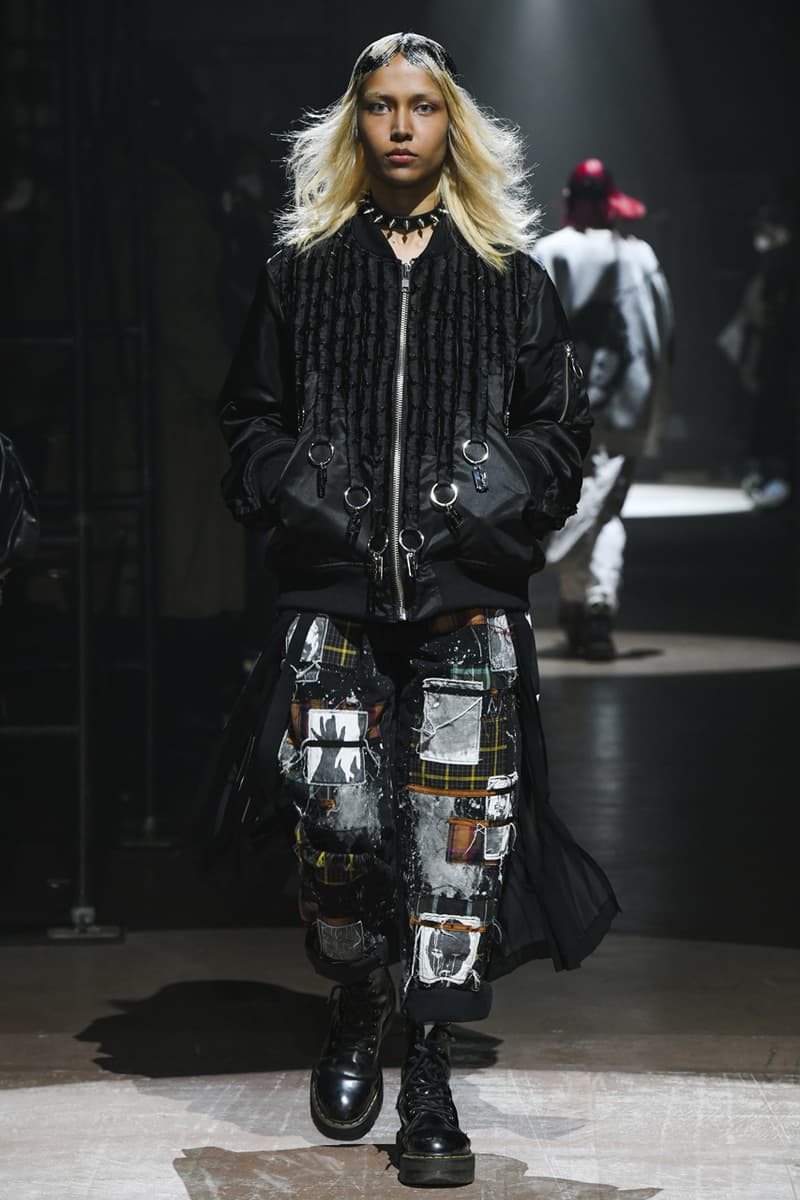 6 of 37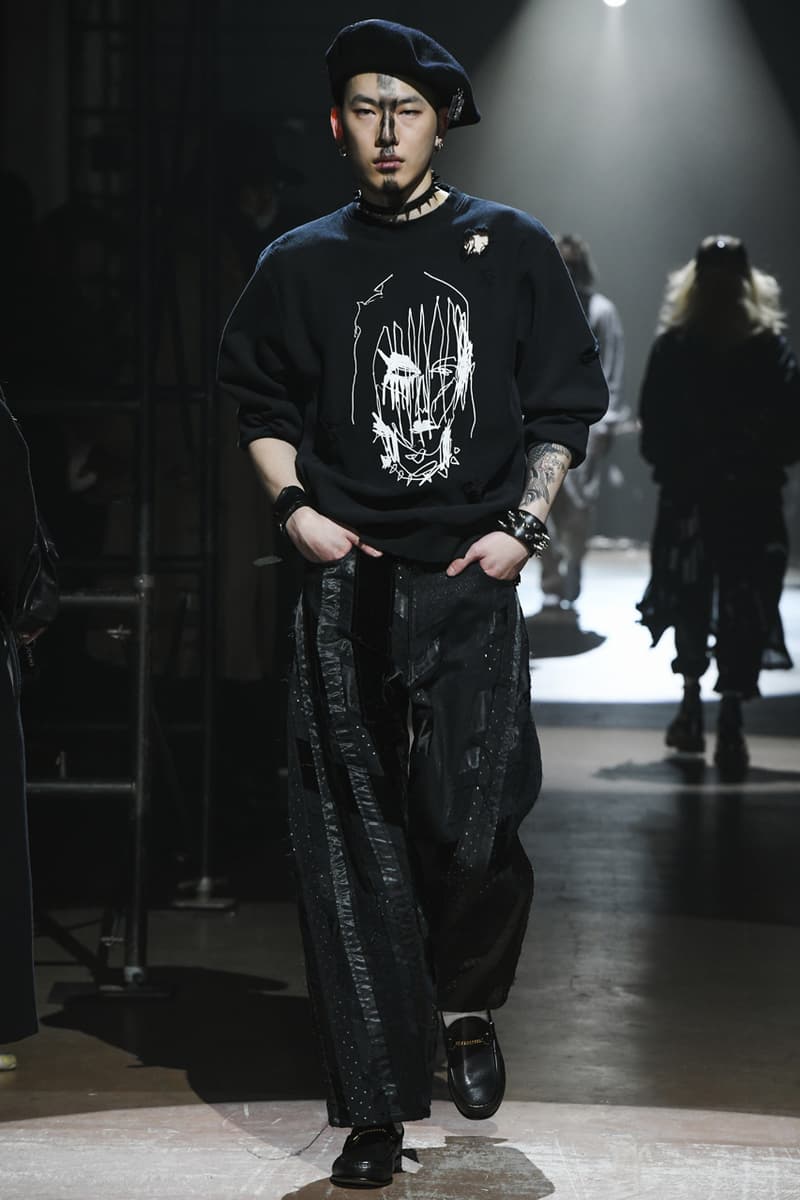 7 of 37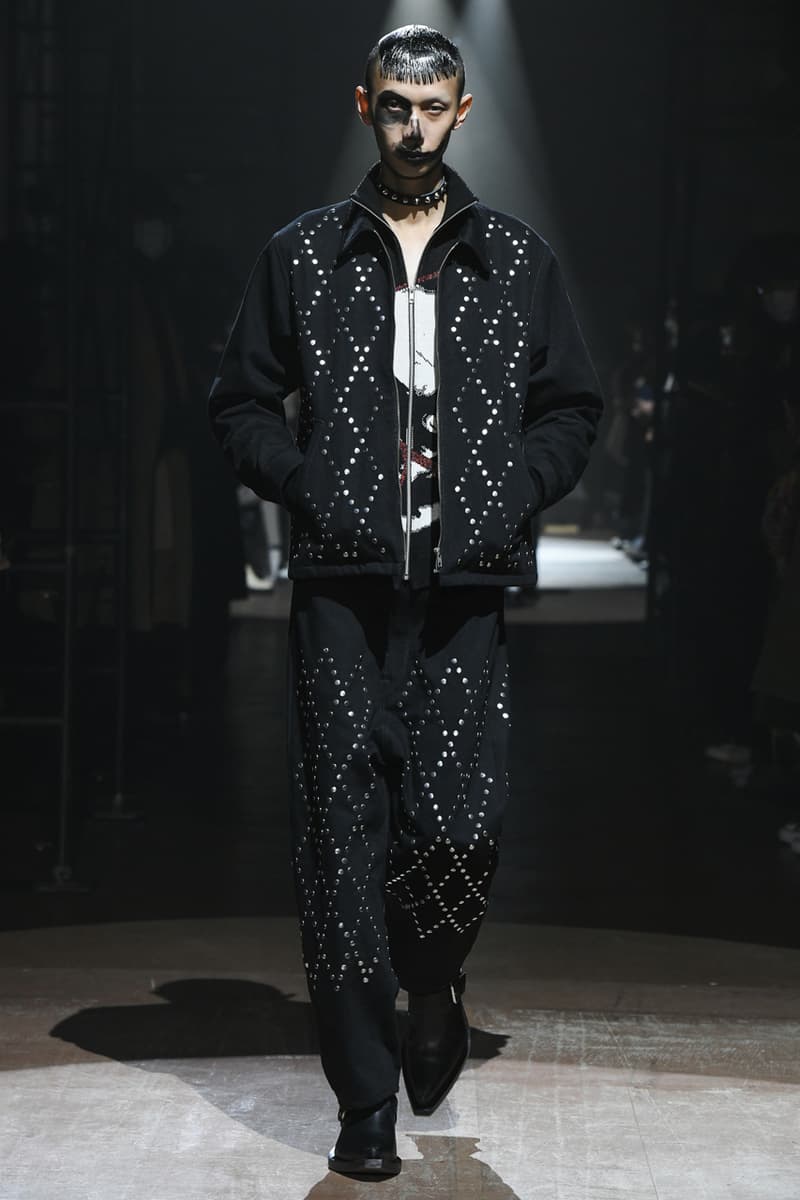 8 of 37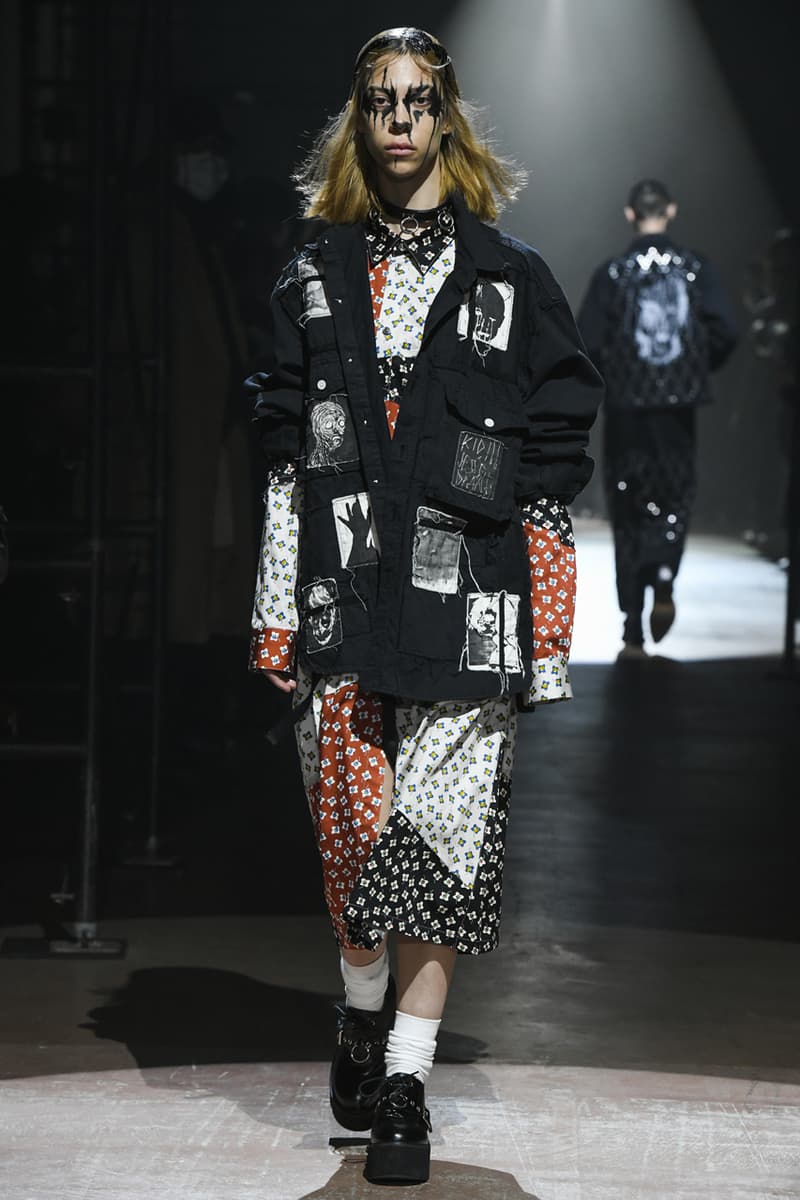 9 of 37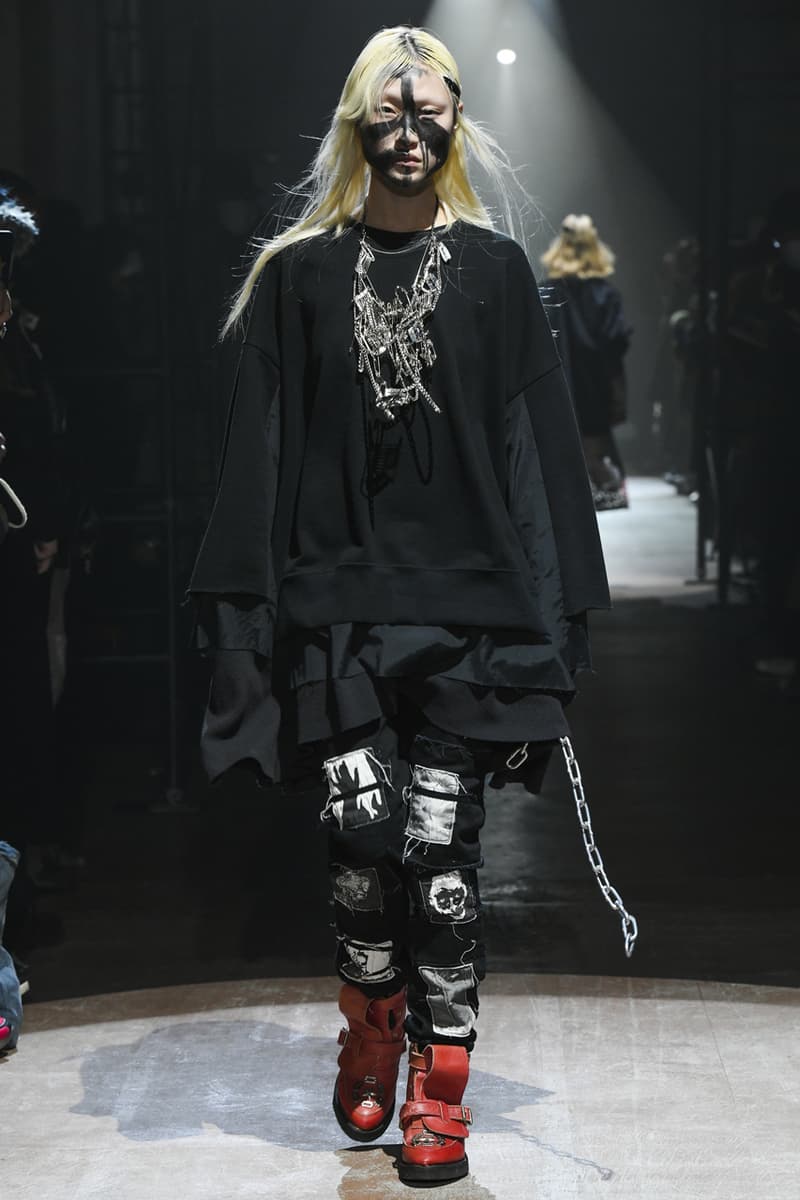 10 of 37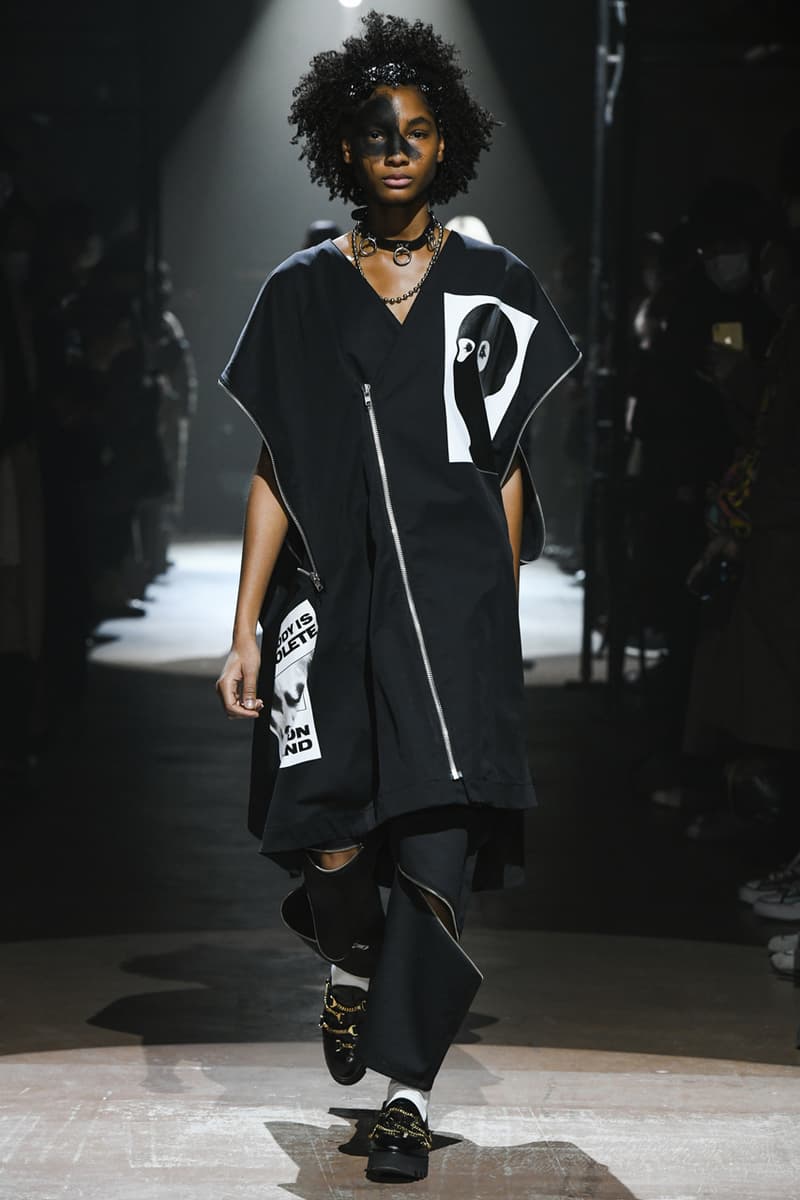 11 of 37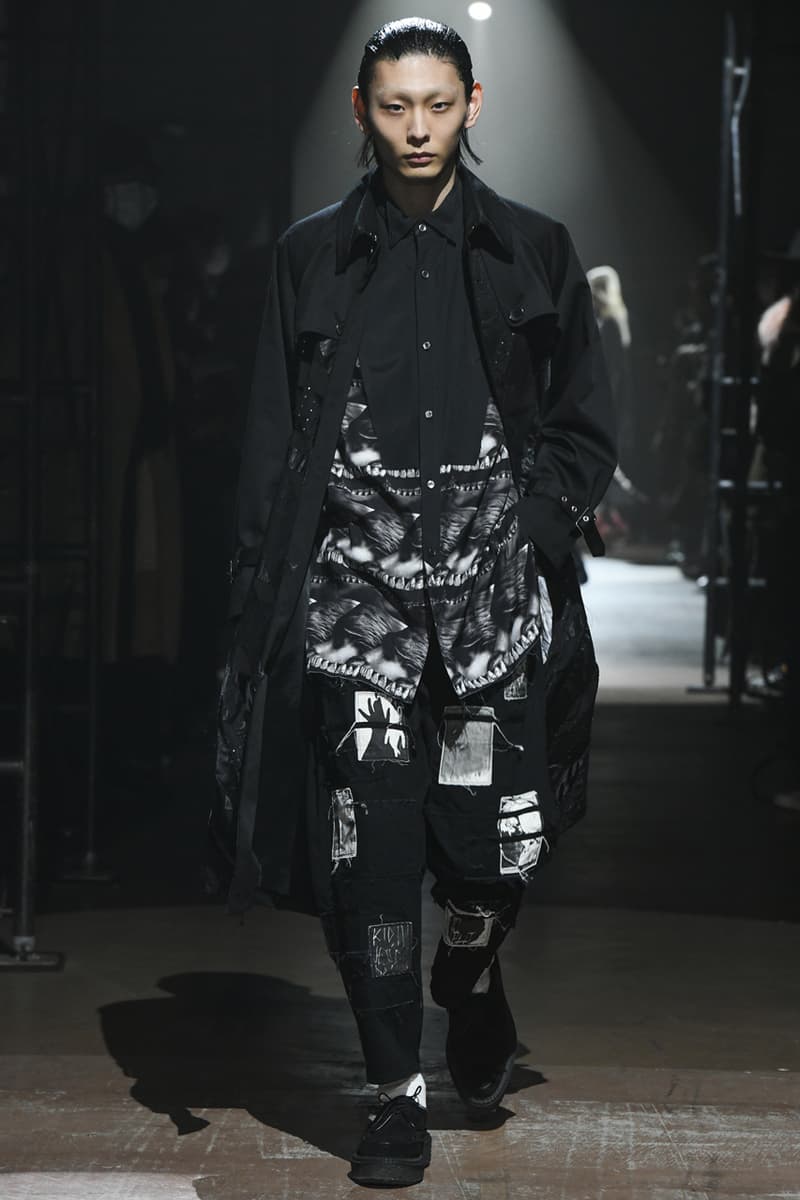 12 of 37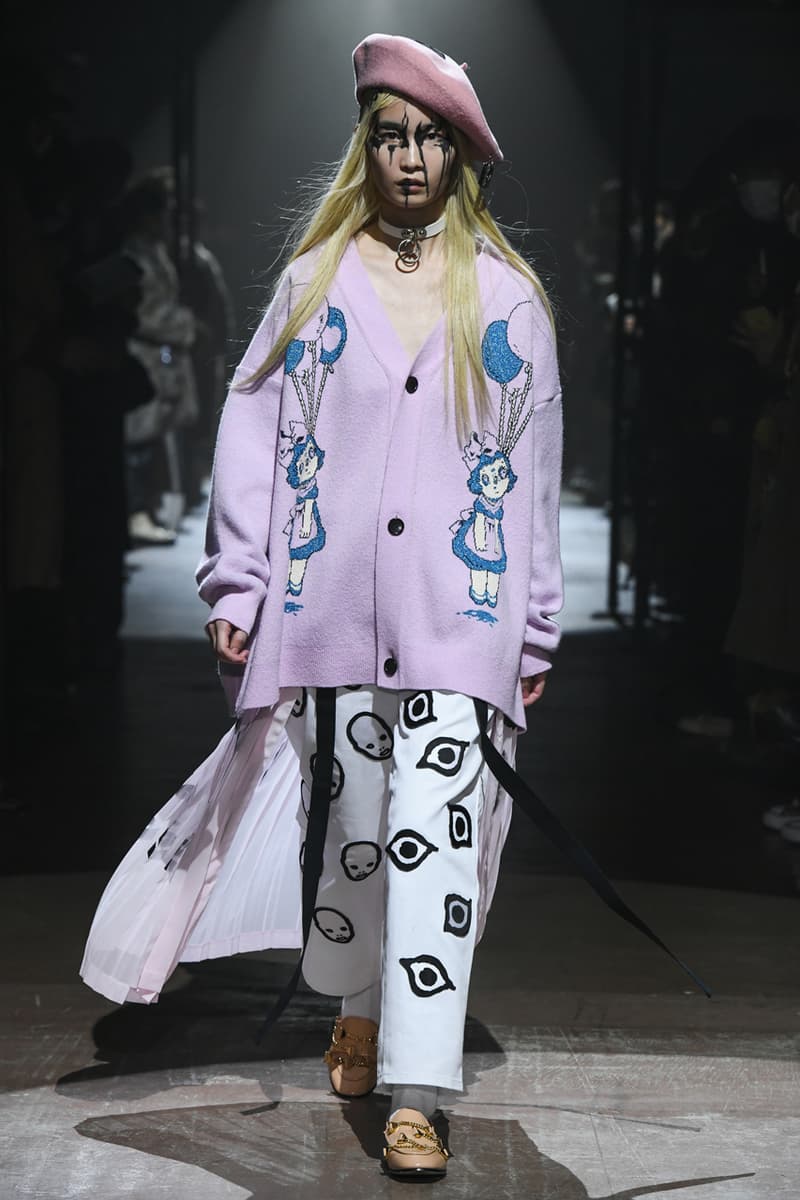 13 of 37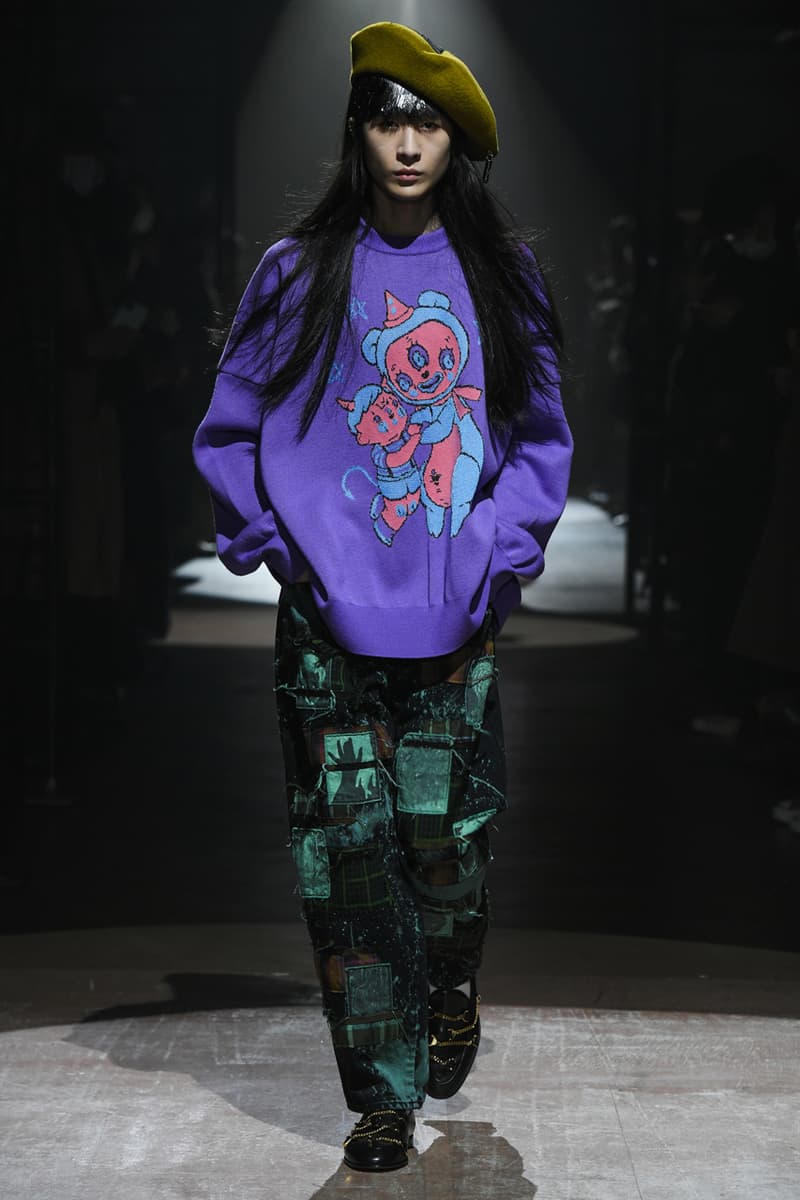 14 of 37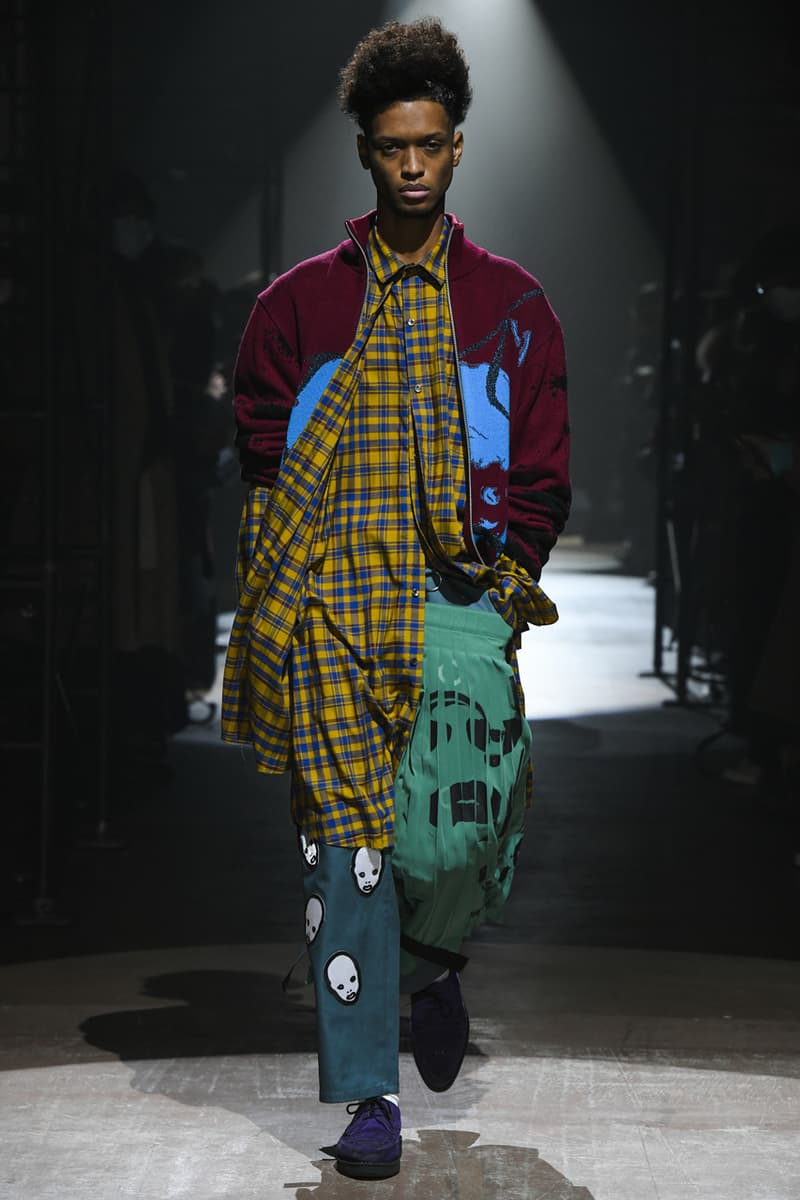 15 of 37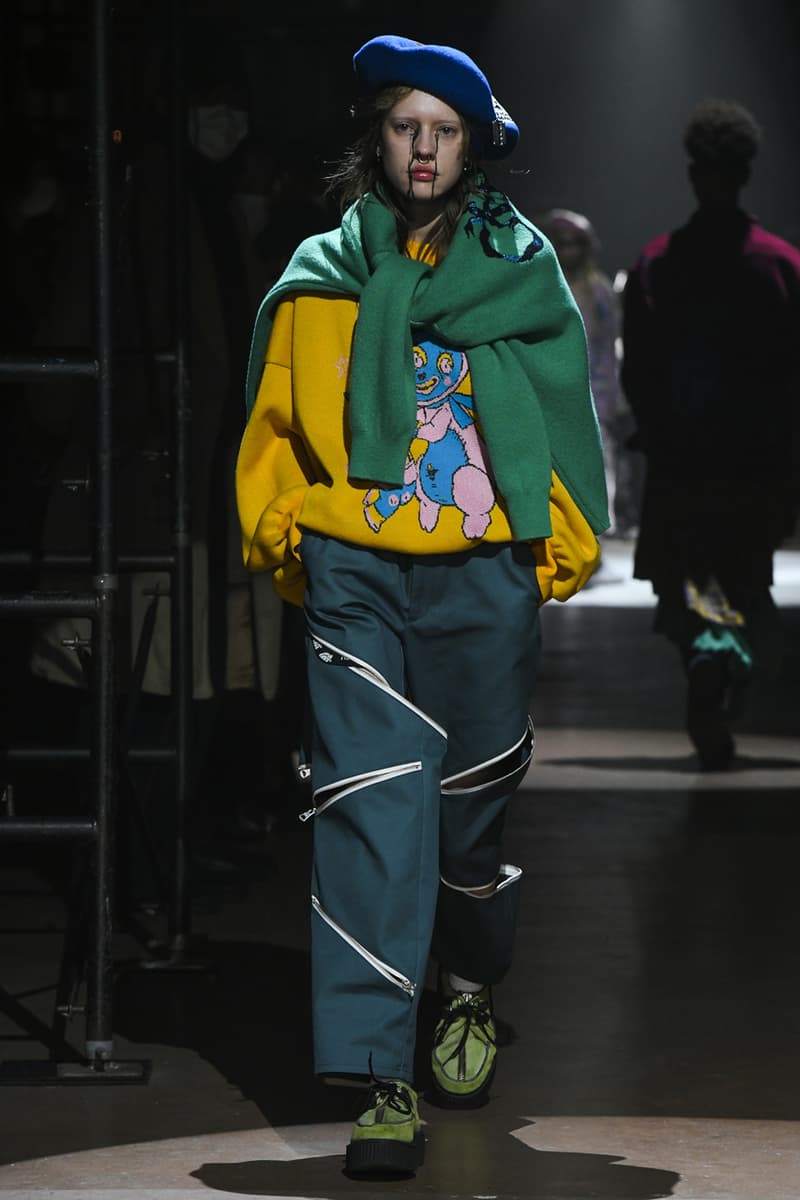 16 of 37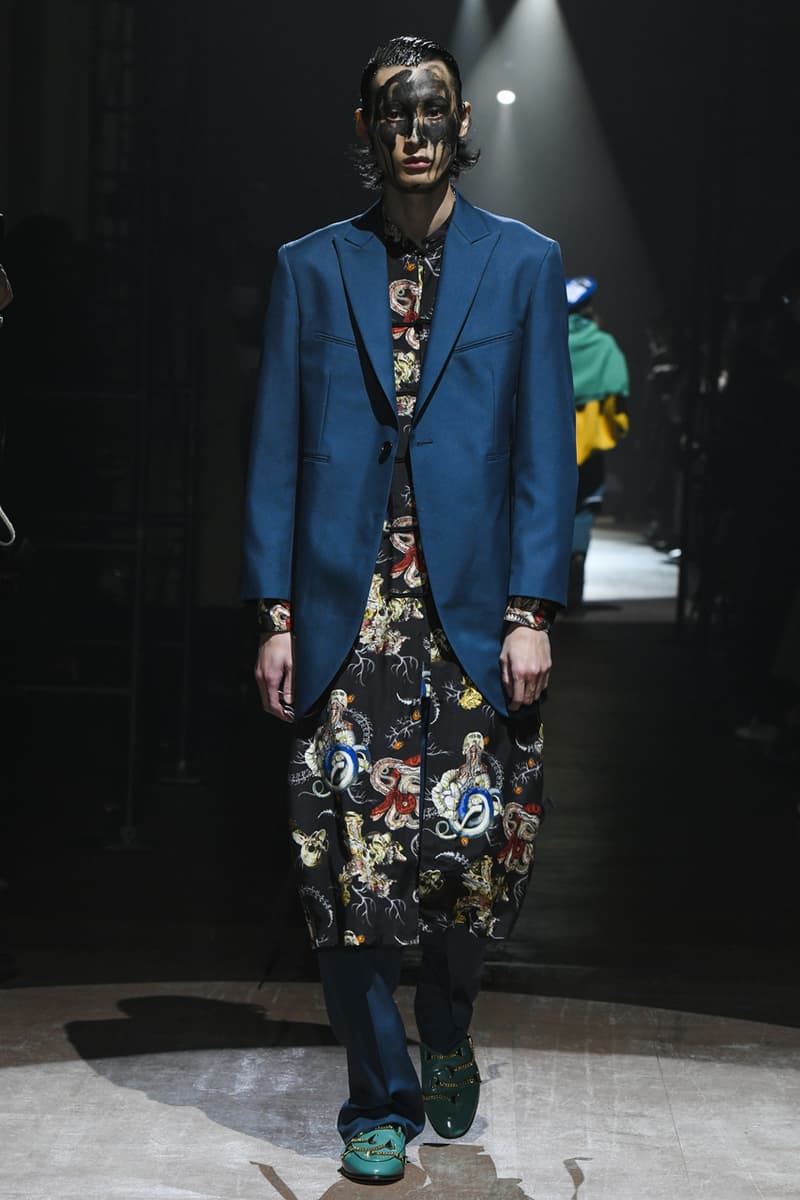 17 of 37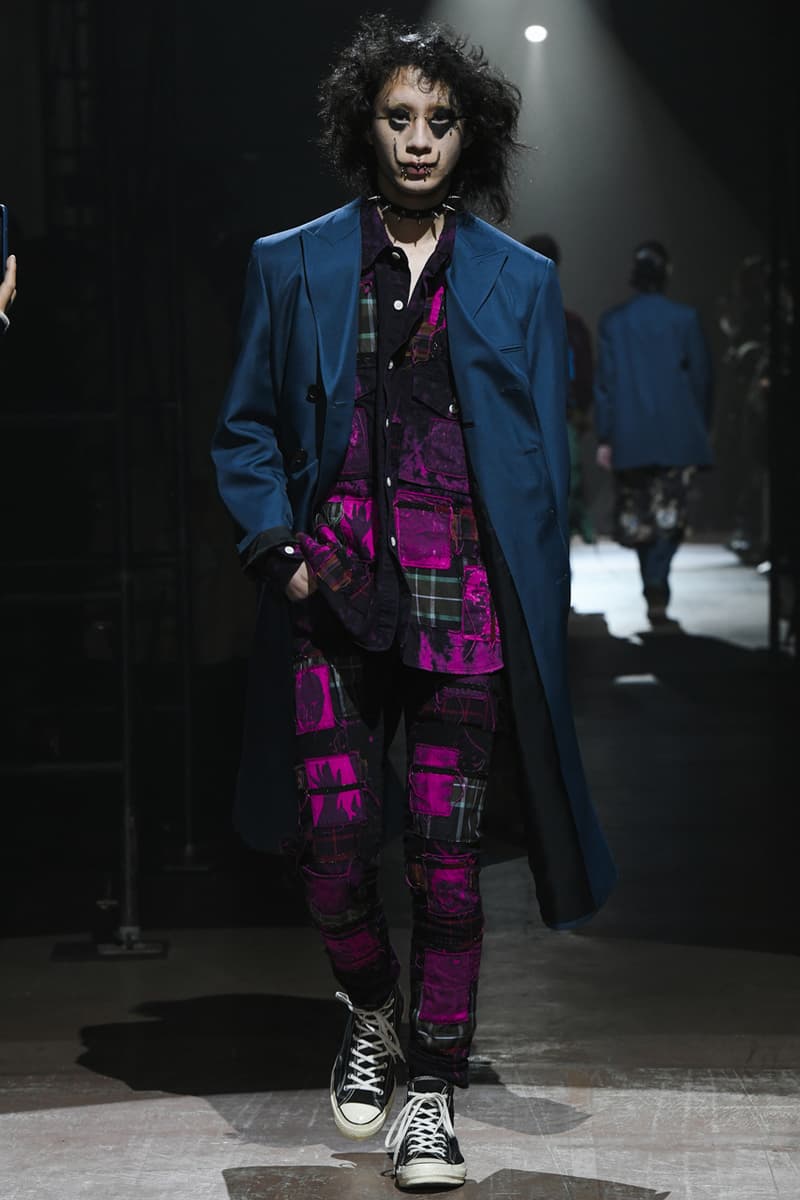 18 of 37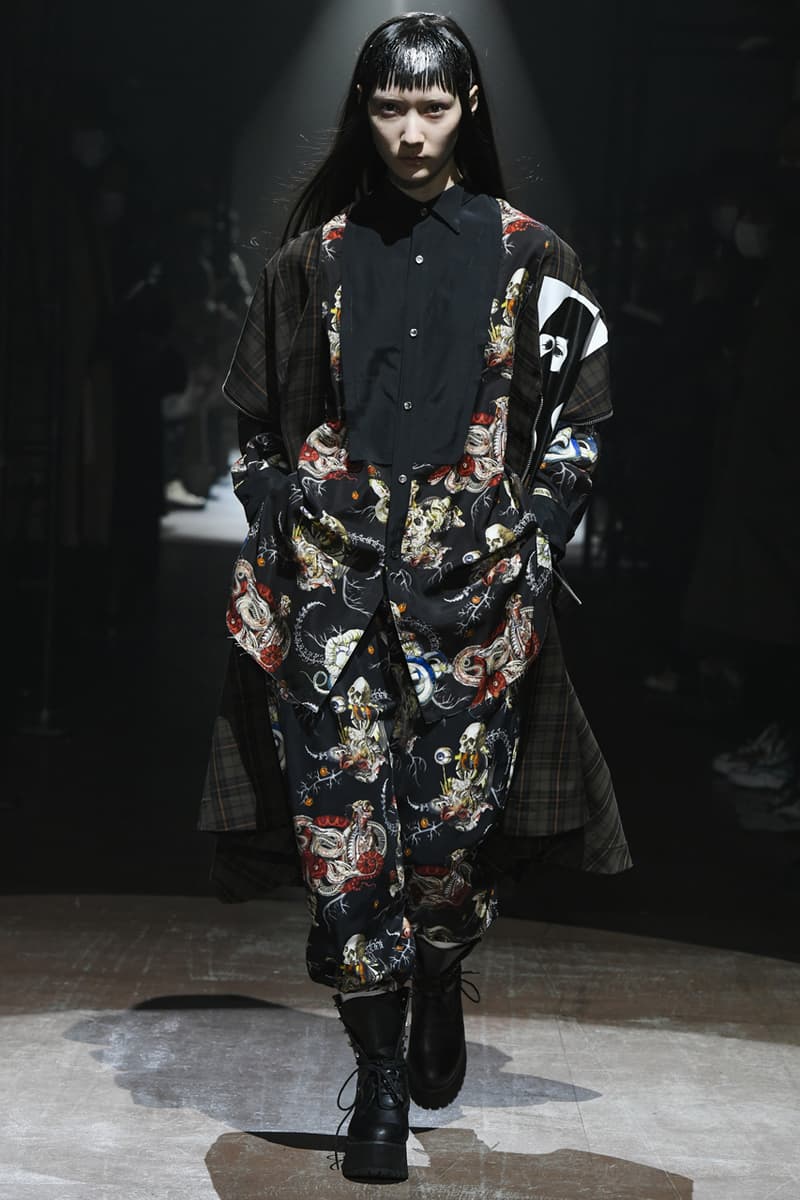 19 of 37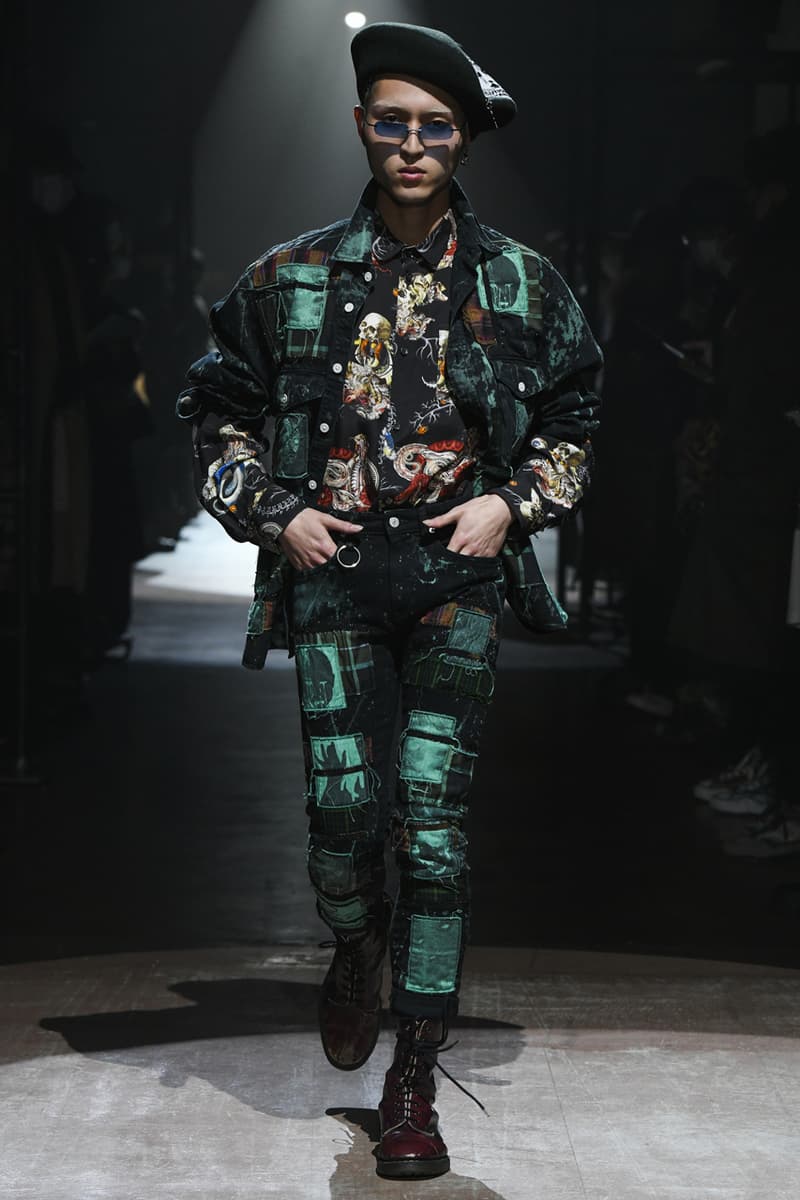 20 of 37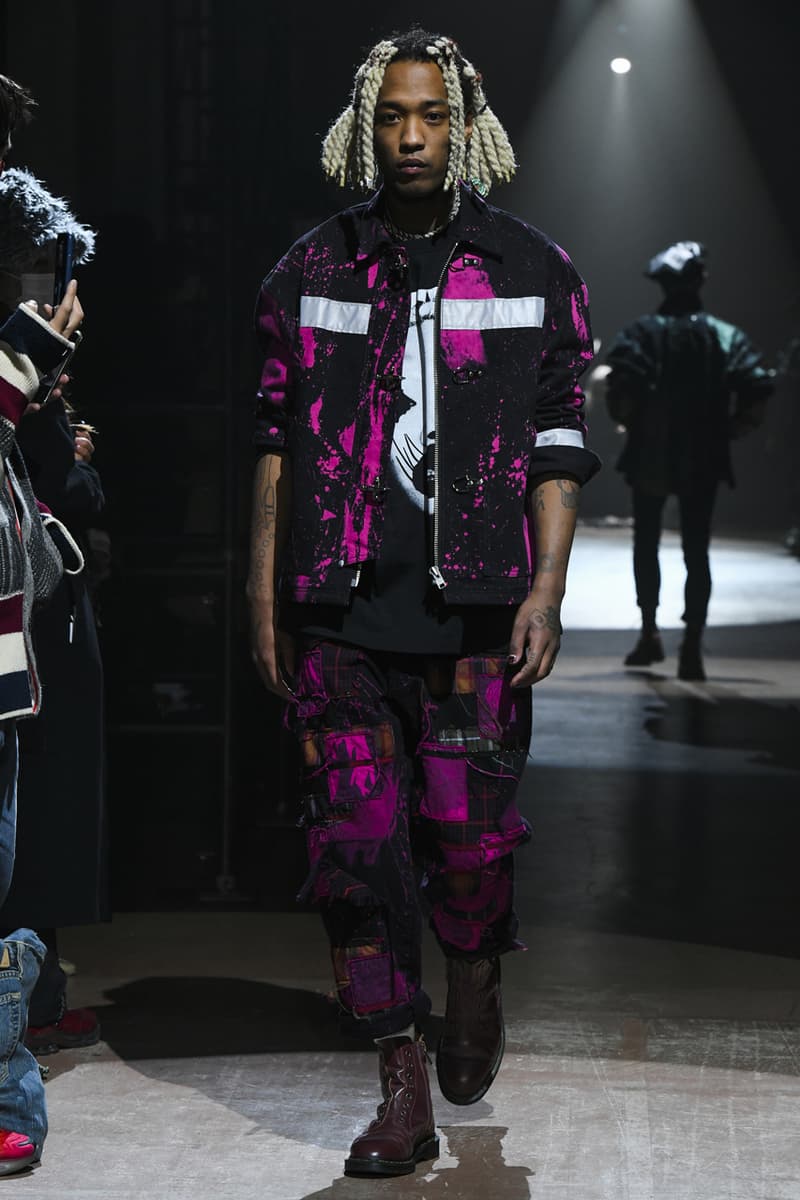 21 of 37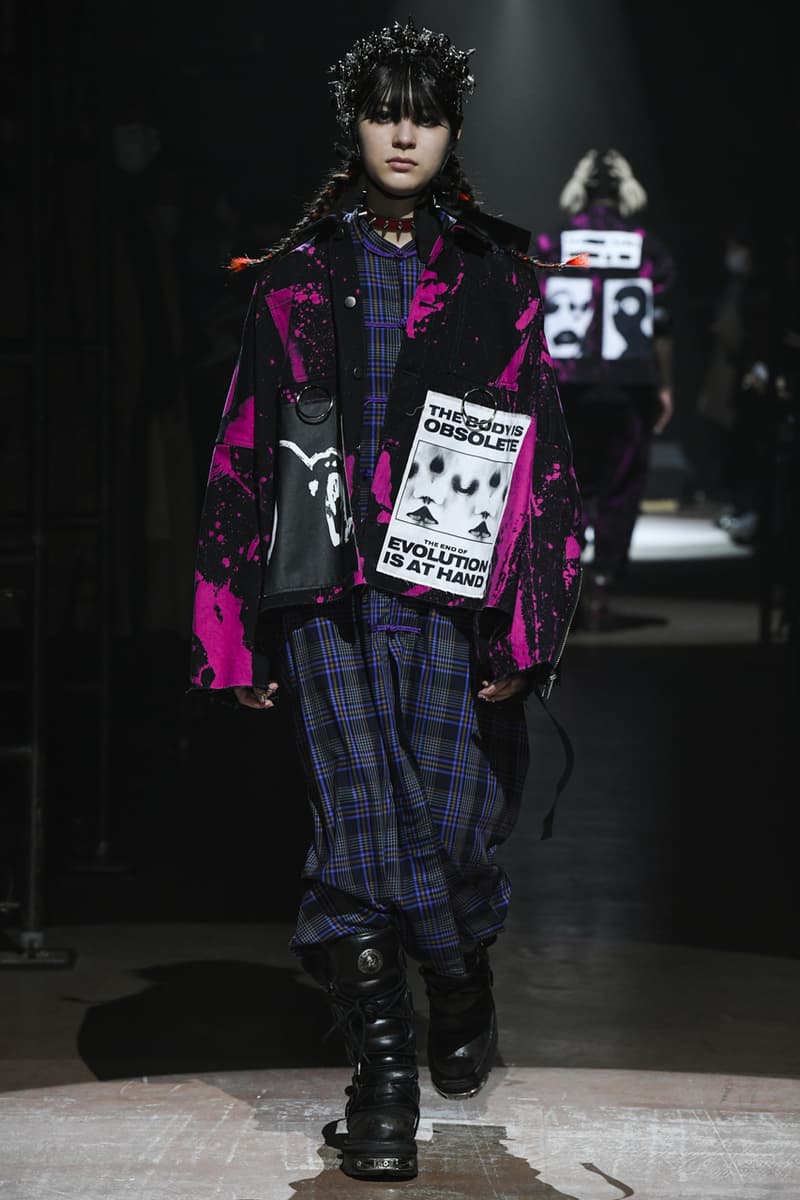 22 of 37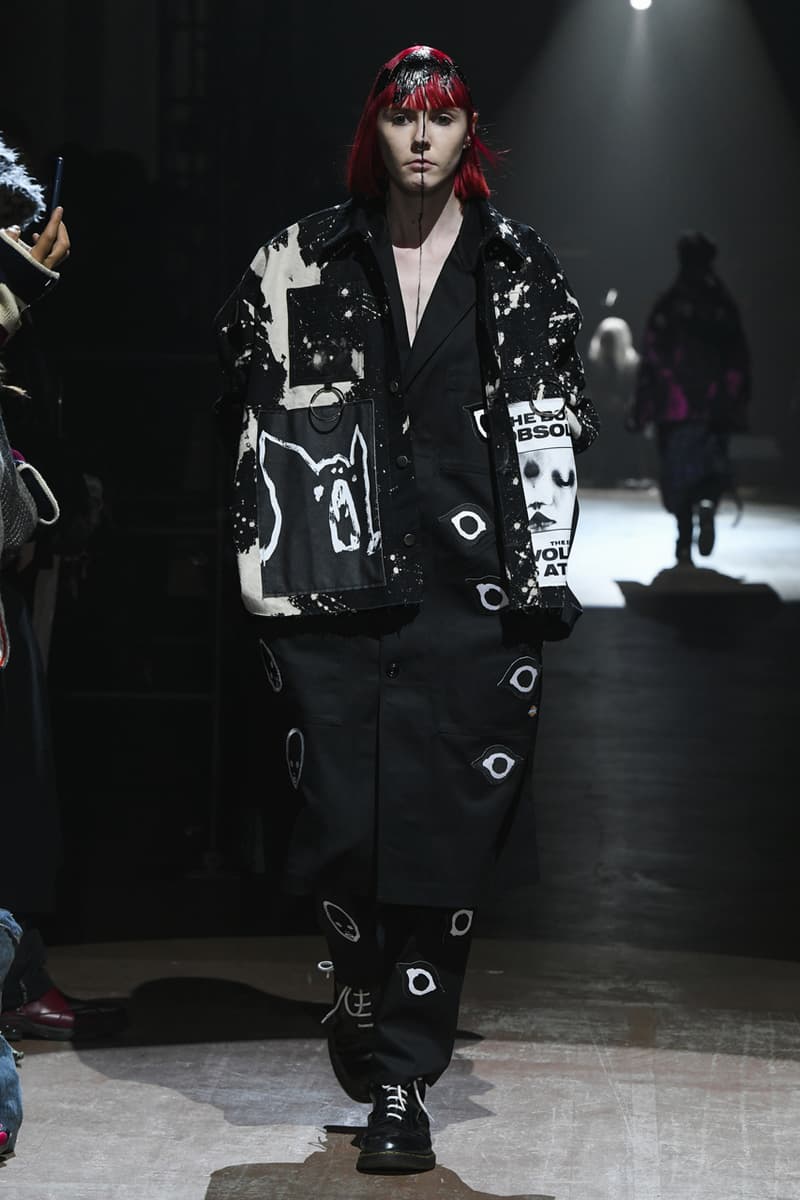 23 of 37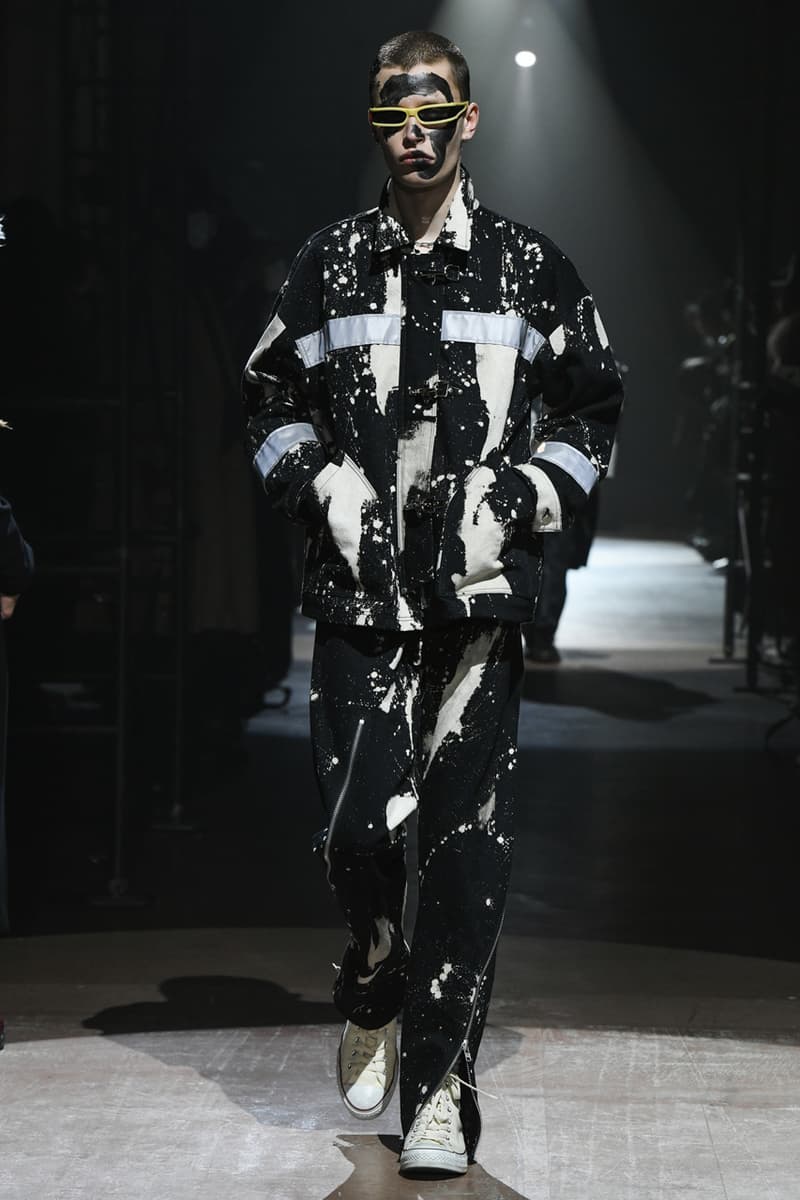 24 of 37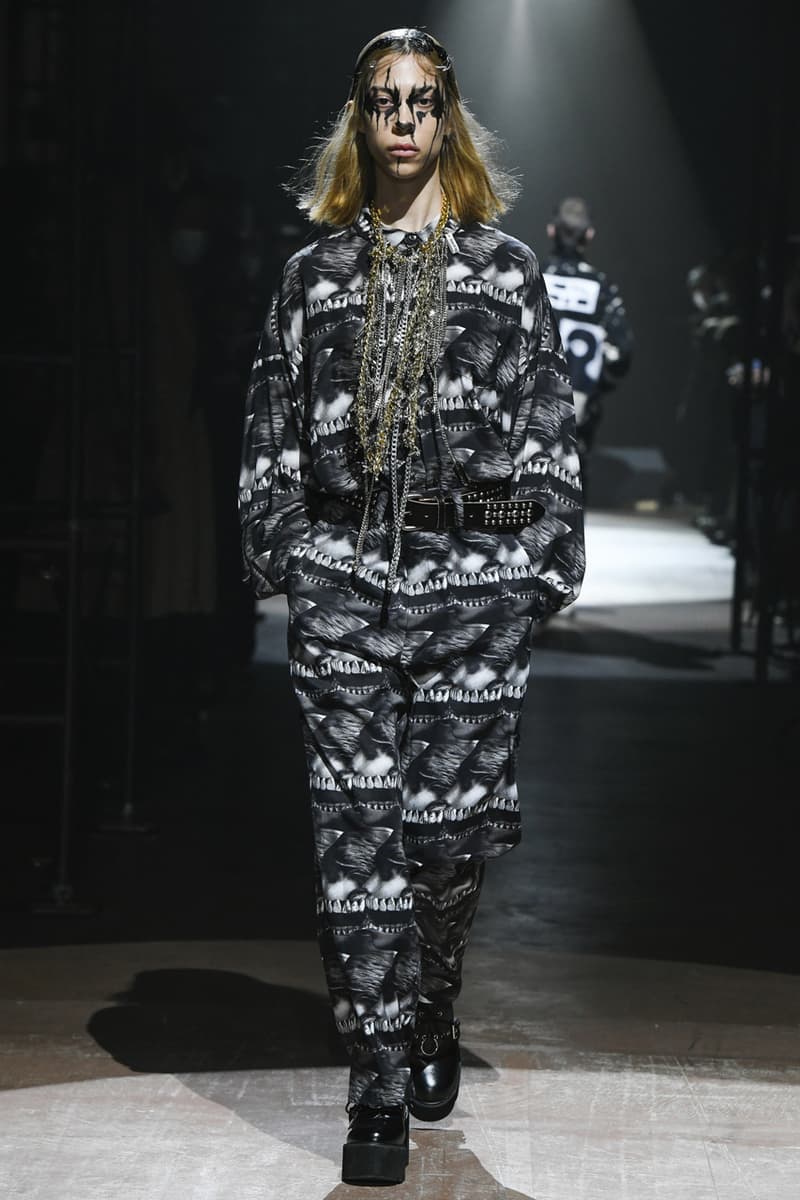 25 of 37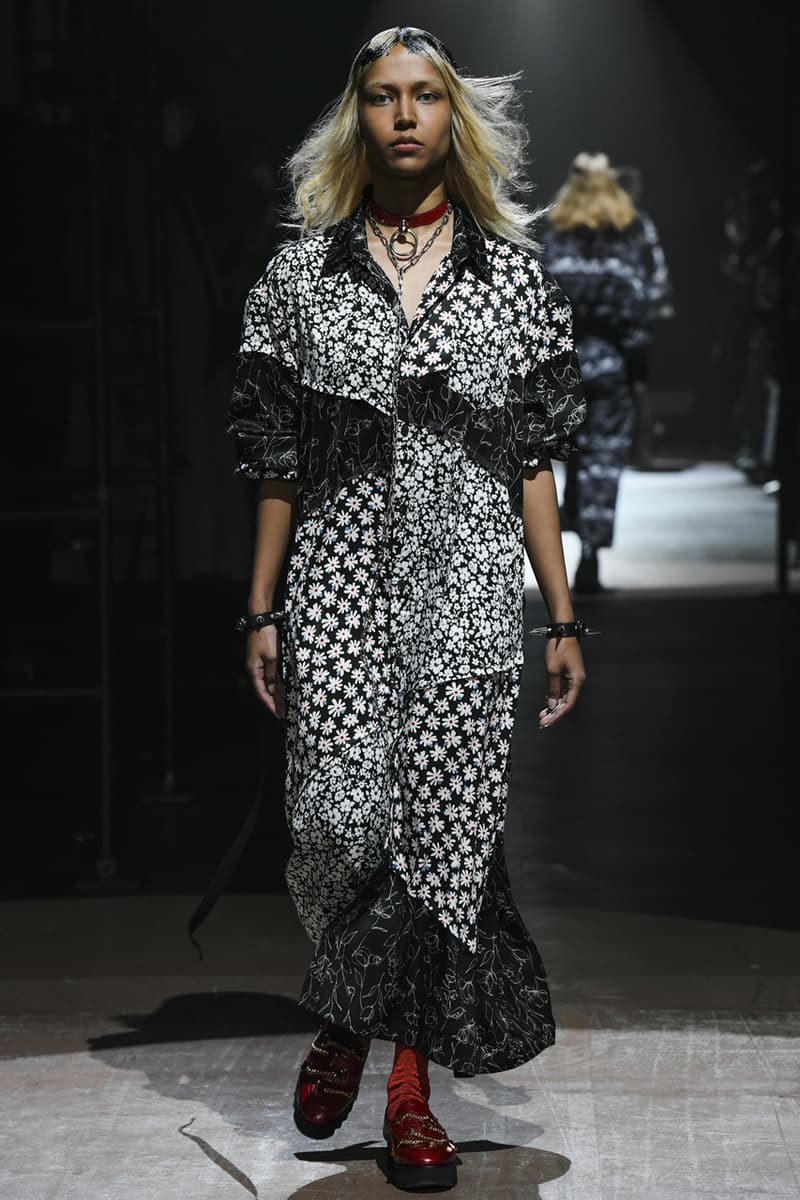 26 of 37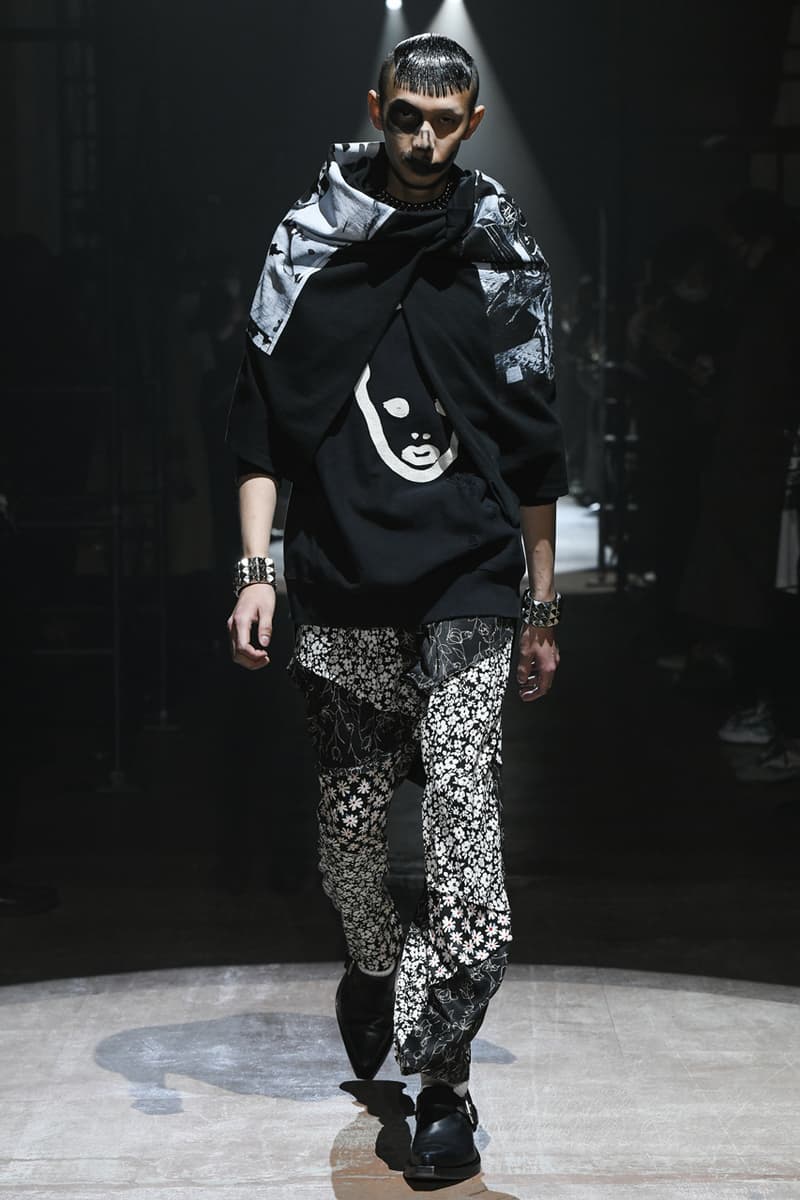 27 of 37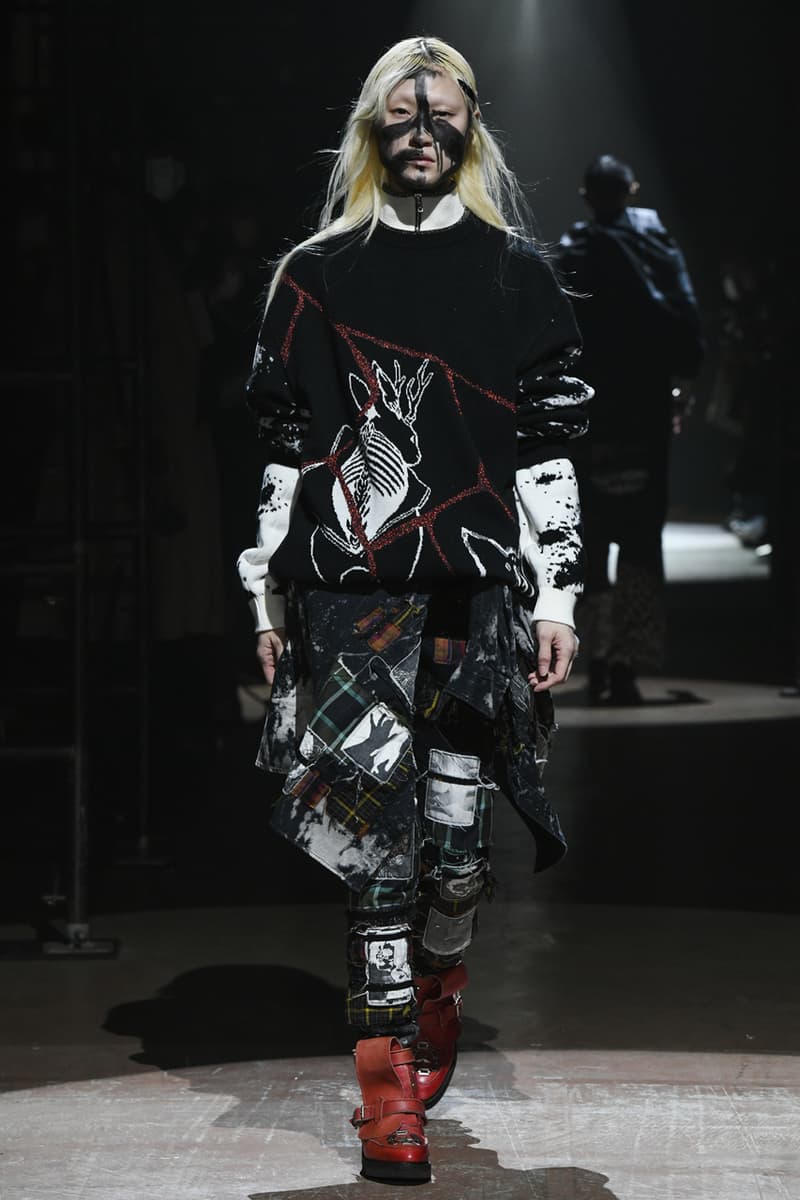 28 of 37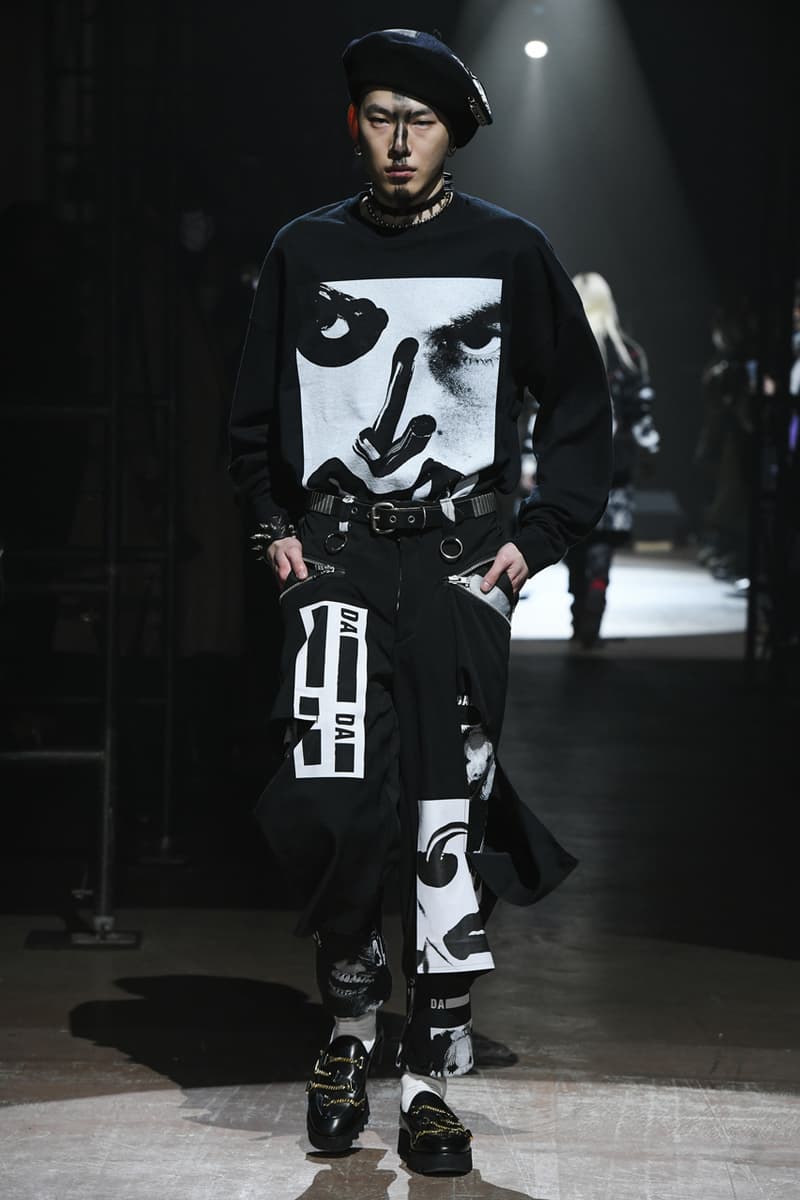 29 of 37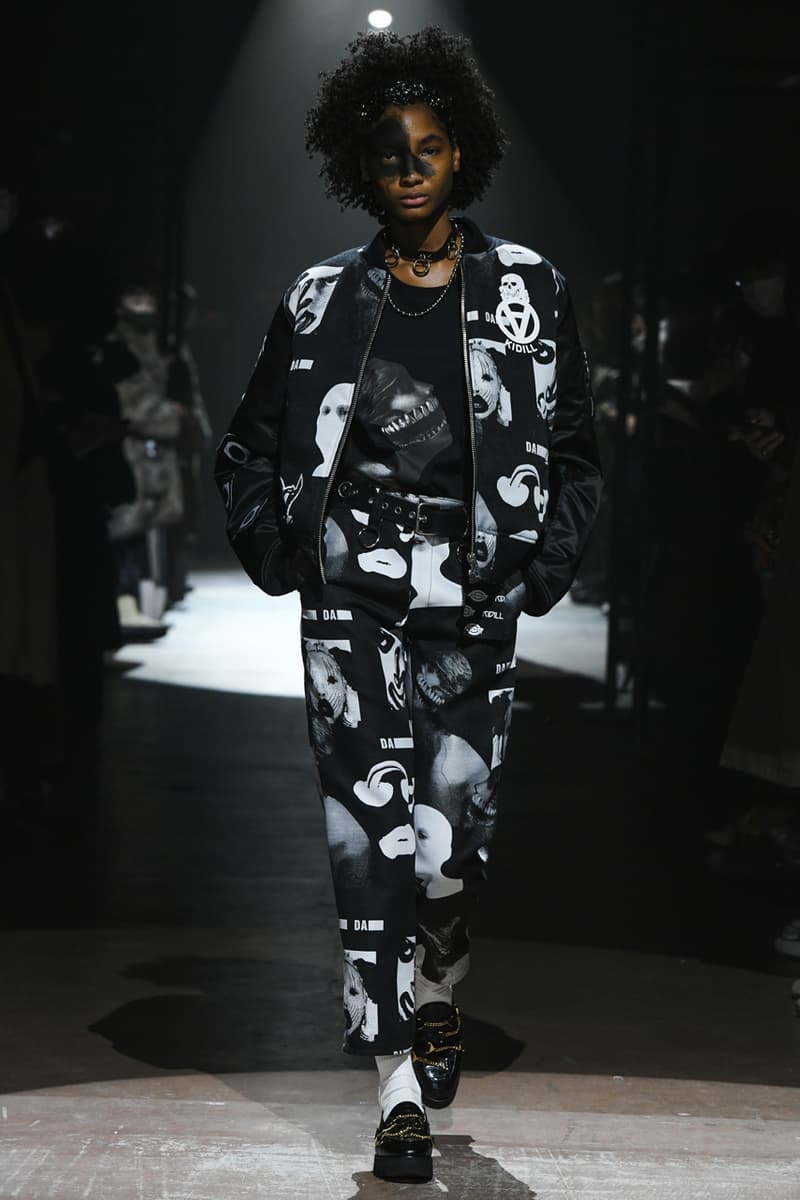 30 of 37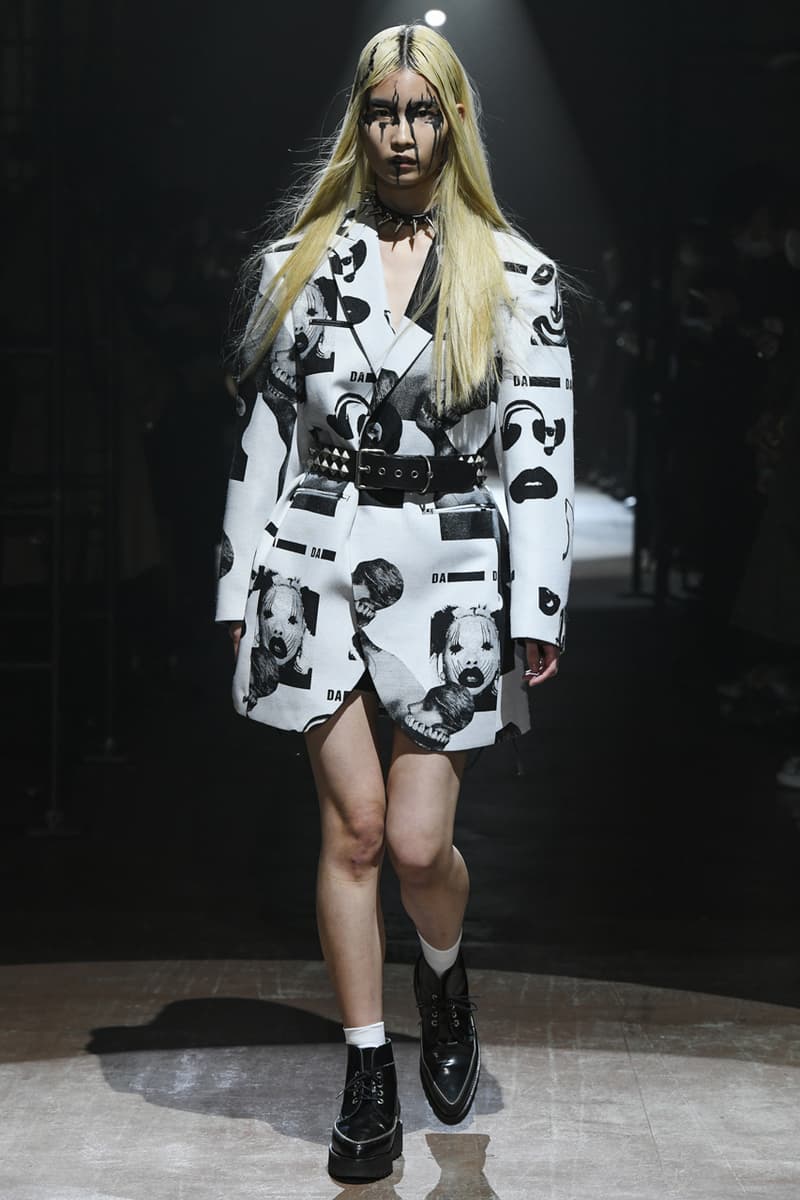 31 of 37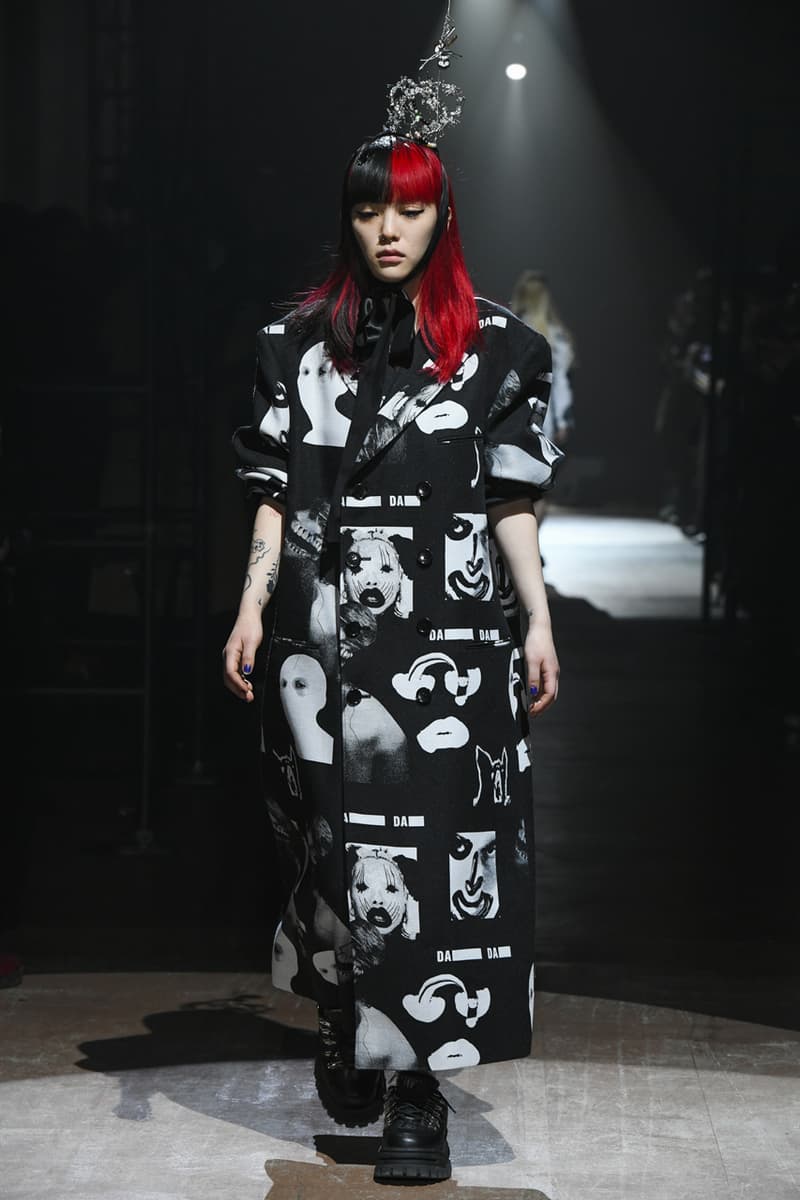 32 of 37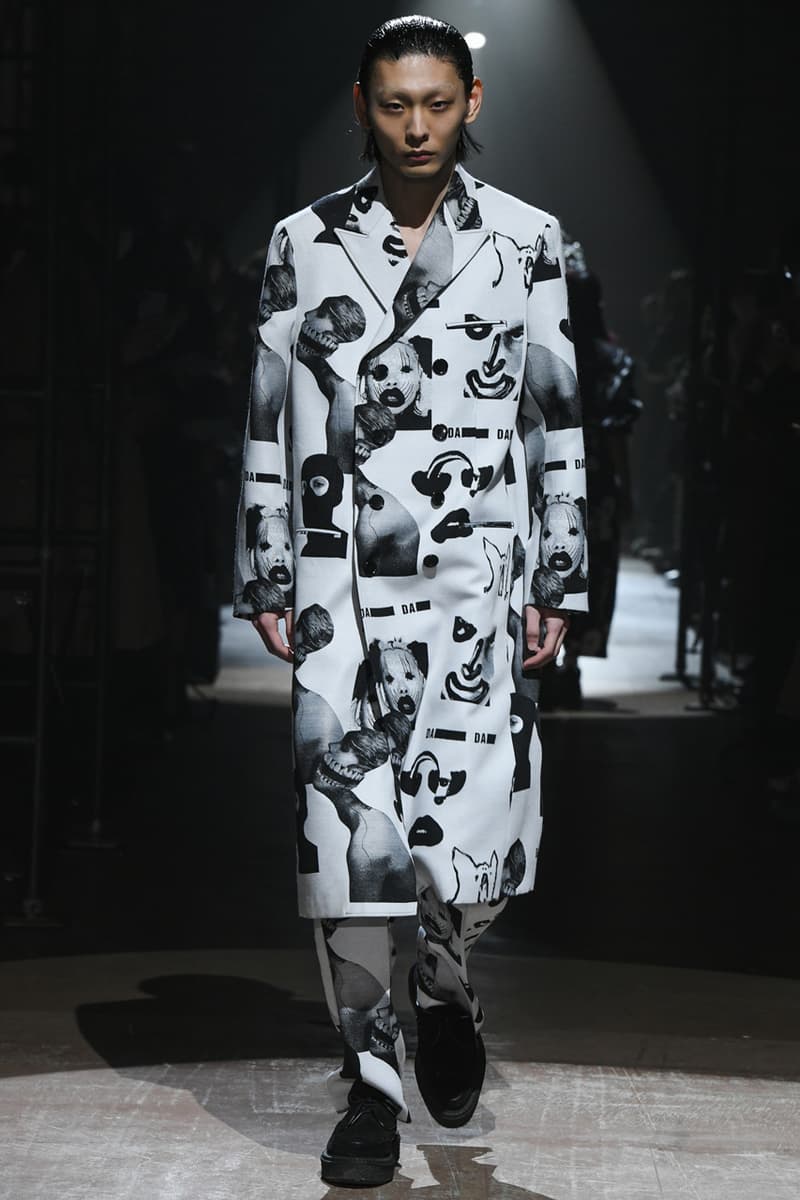 33 of 37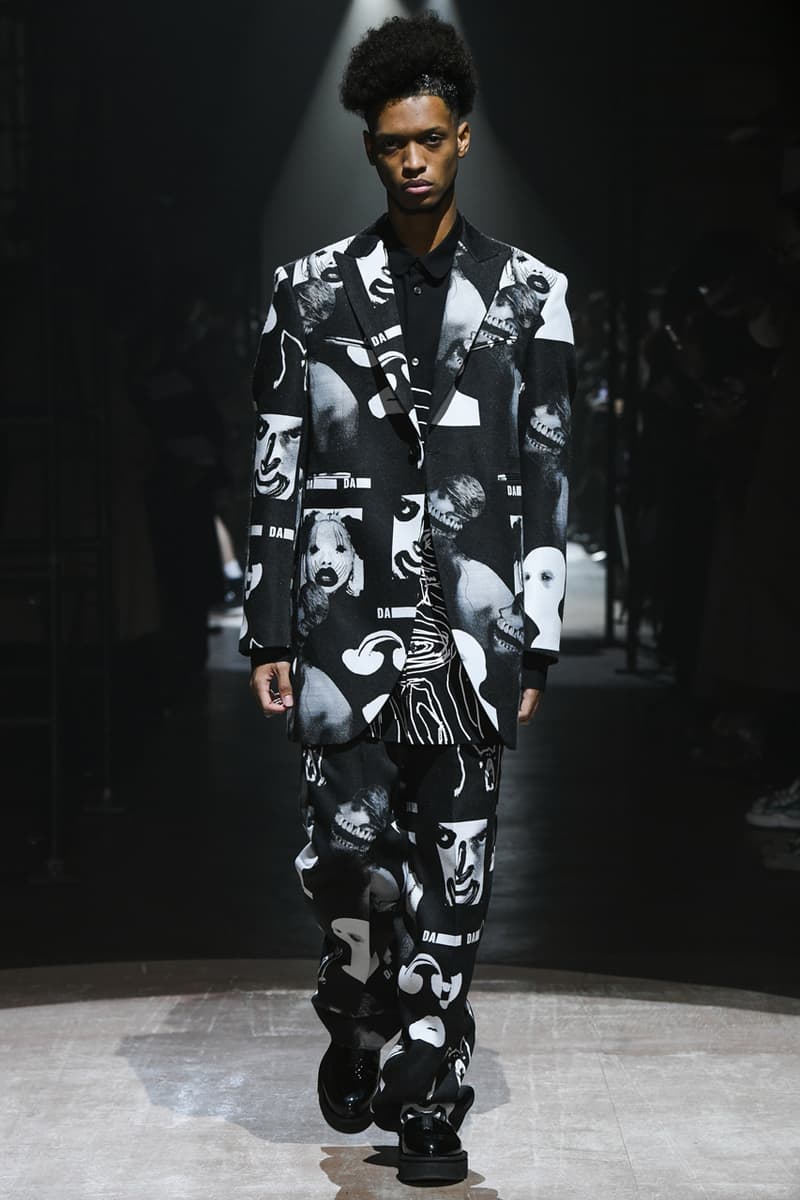 34 of 37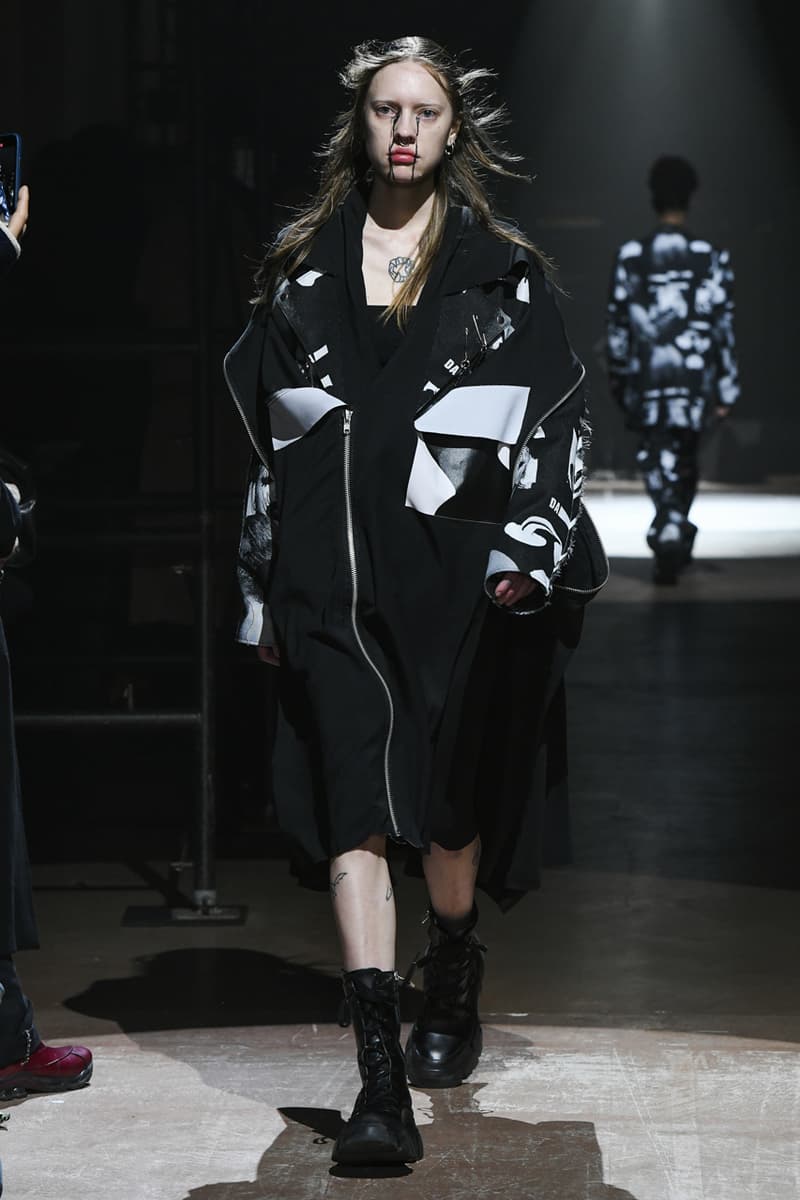 35 of 37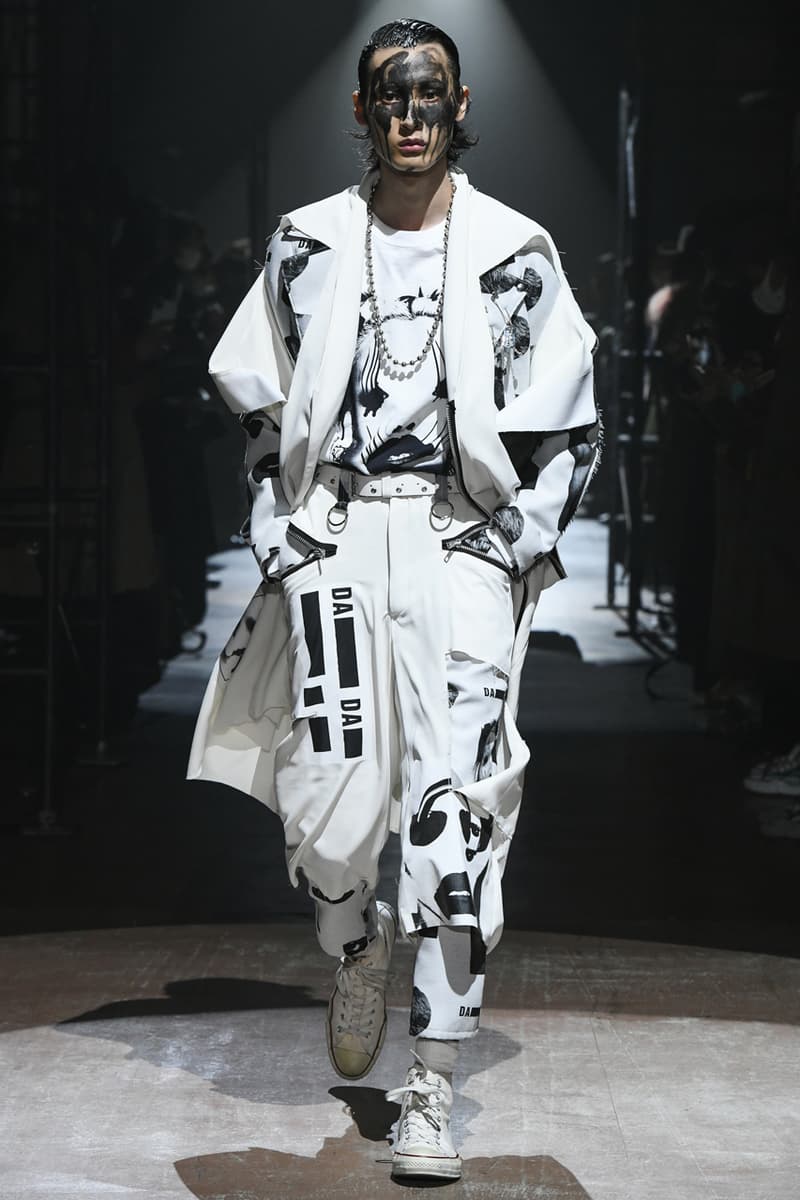 36 of 37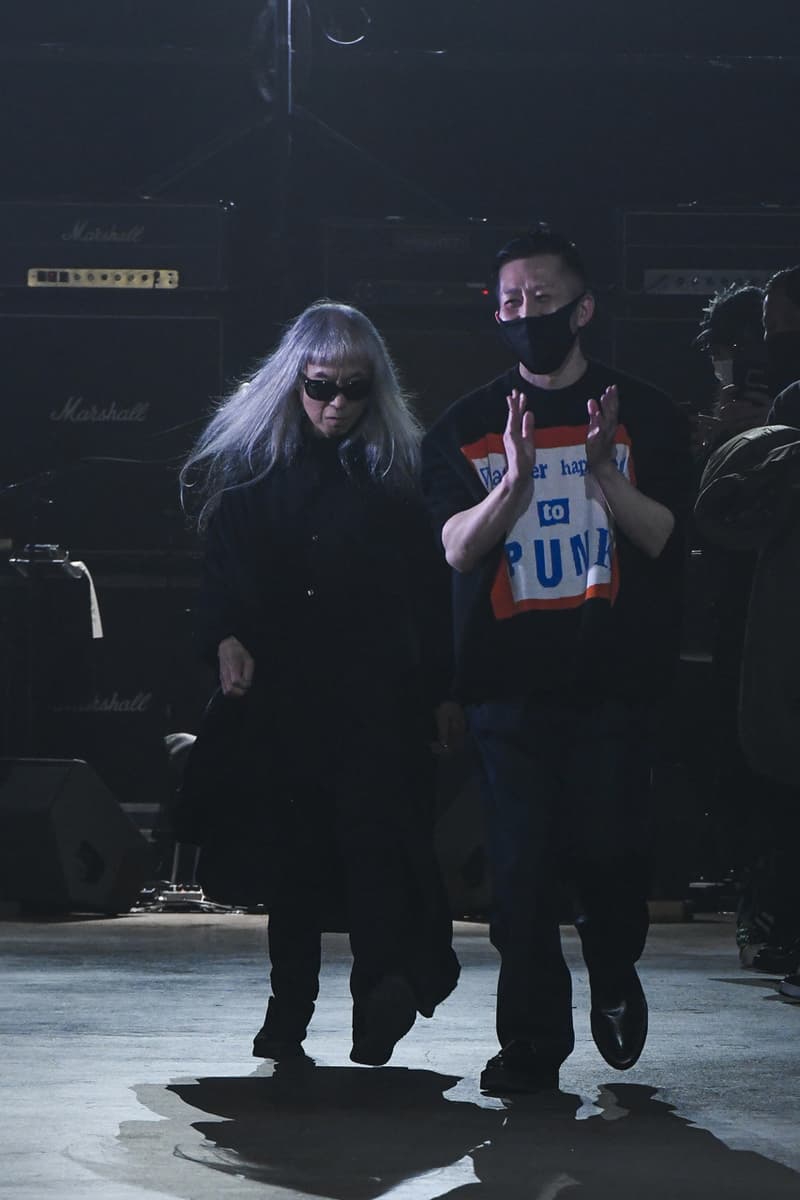 37 of 37
KIDILL designer Hiroaki Sueyasu is dedicated to the cause. Since resurrecting his prior label, HIRO, into KIDILL, Sueyasu has revamped punk imagery and motifs in a series of dynamic collections. Fall/Winter 2021 expands this mindset with plenty of thematic garments and two special guests: artist Jesse Draxler and legendary experimental musician Keiji Haino, who soundtracked the show.
Draxler's crisp black and white imagery graces a variety of flipped punk ware; accented by spiked collars, belts and even corpse paint, garments ranged from heavily patched vests to riveted work jackets to "scab" pants layered with raw hems and three-dimensional stitching.
Elsewhere, baggy sweaters are enlivened with woven graphics and blazers range from baggy to knee-length, tweaking classic punk shapes into elegant tailoring. Collaborations with jean maker Edwin, haberdasher CA4LA and Dickies yield paint-splattered and zippered jackets and trousers with an ethical bent; KIDILL's continuing partnership with Edwin is inspired by the latter company's efforts to upcycle scraps and develop wastewater repurposing facilities for the sake of treating denim.
A "fashion show is the best platform for me to express what I have created and present the power of fashion that me and my team trusts in," Sueyasu offered in a statement. "For me, [progressing] without fear will make my future and [I] believe that this energy will [transfer] to others. Without [following] trends, I want to [create] clothes with the punk mind. It is clear what I have to do now: to show my collection without fearing change."
Keep up with the punk label via KIDILL's website.
Most recently, Fall/Winter 2021 collections were offered by the likes of JW Anderson, Hed Mayner and UNDERCOVER.