Feng Chen Wang SS21 Dabbles in Asymmetry and Acid Wash
The London-based designer further explores deconstruction.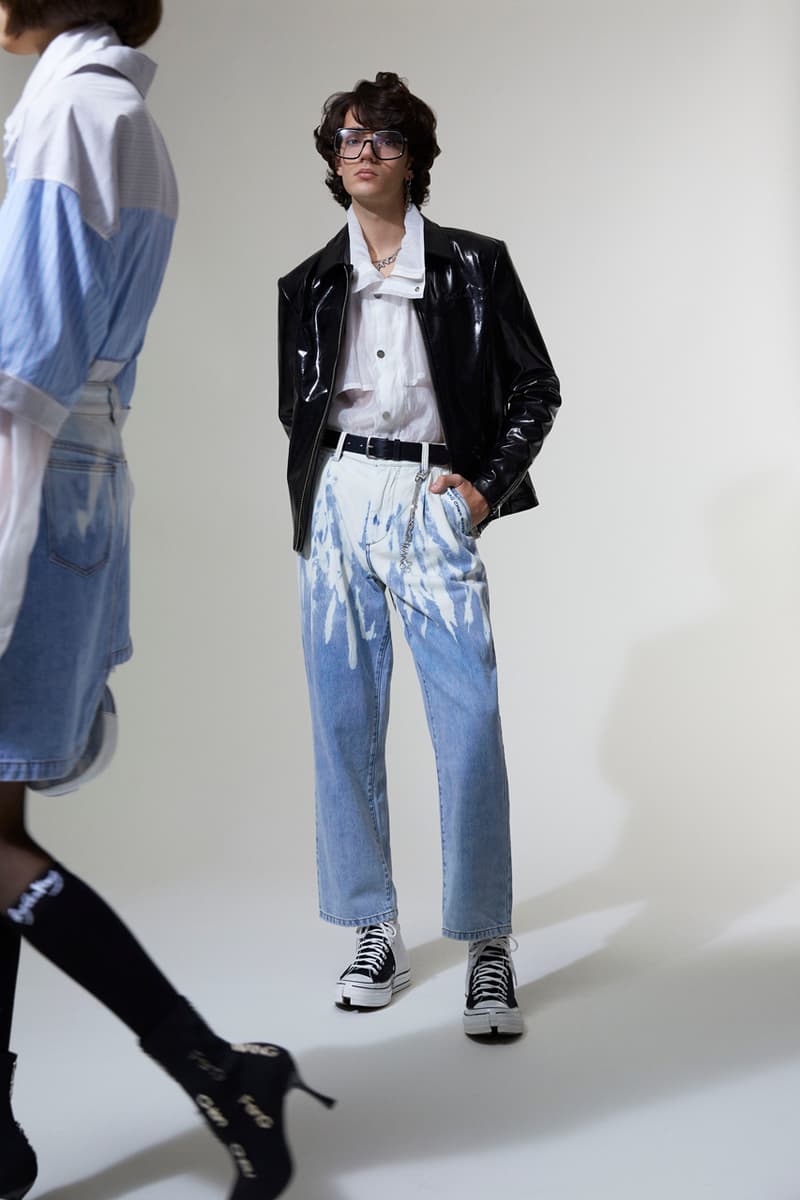 1 of 20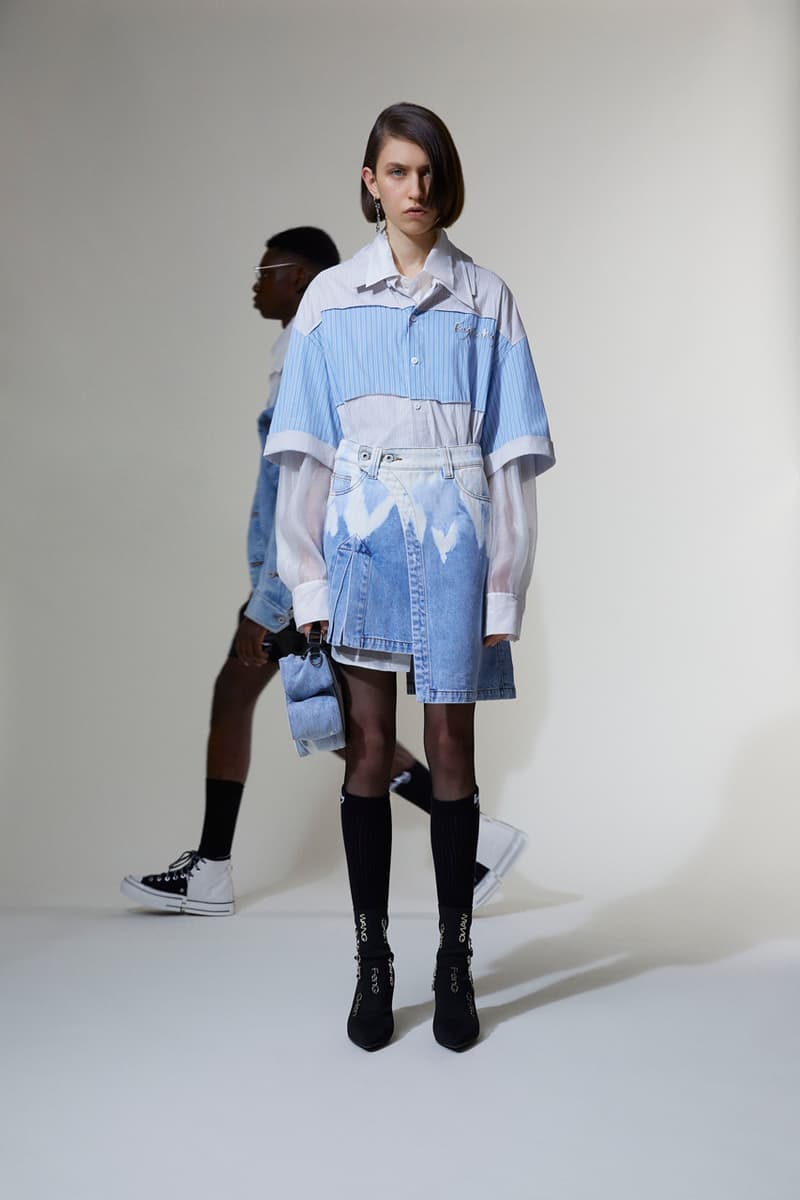 2 of 20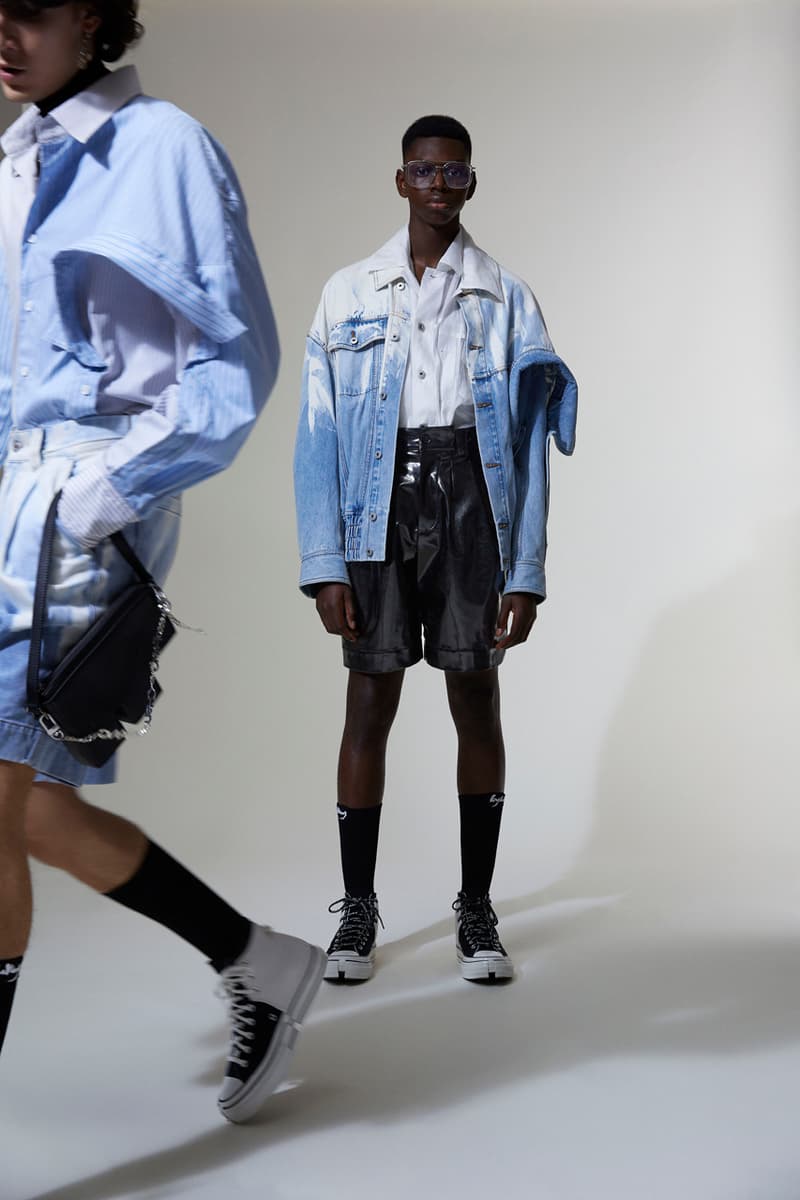 3 of 20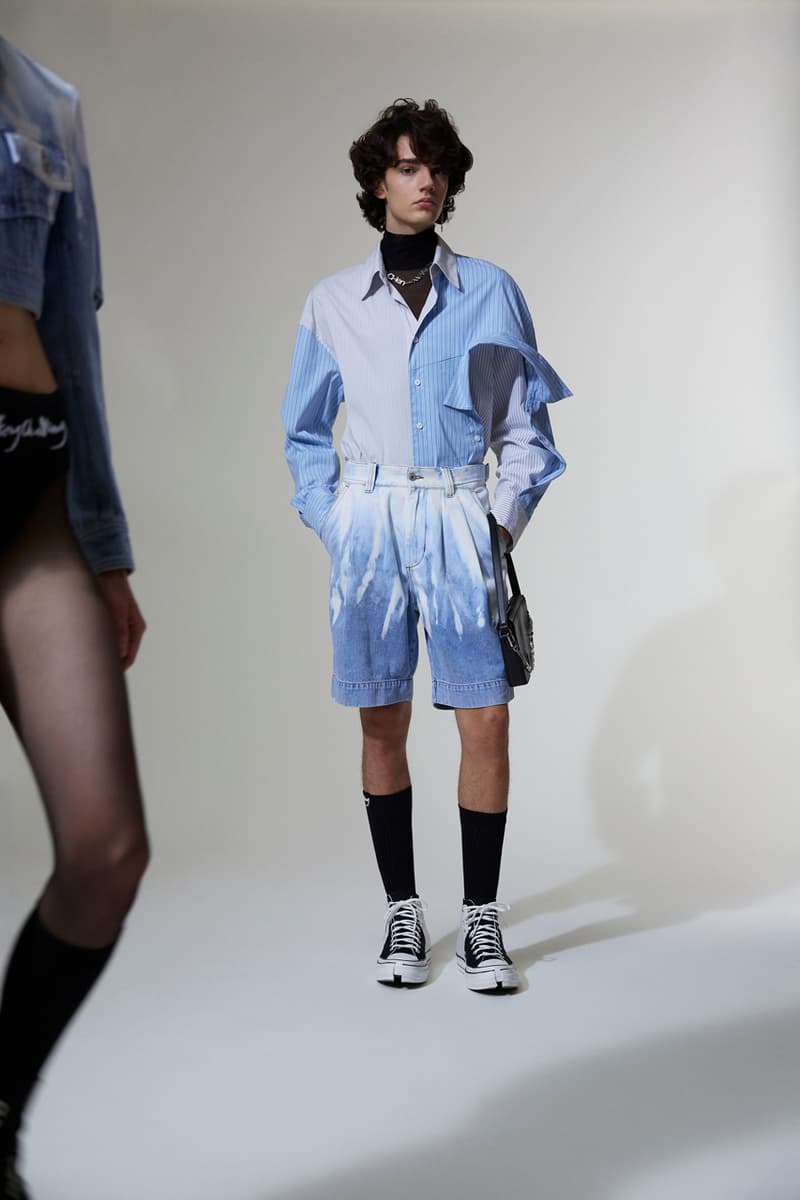 4 of 20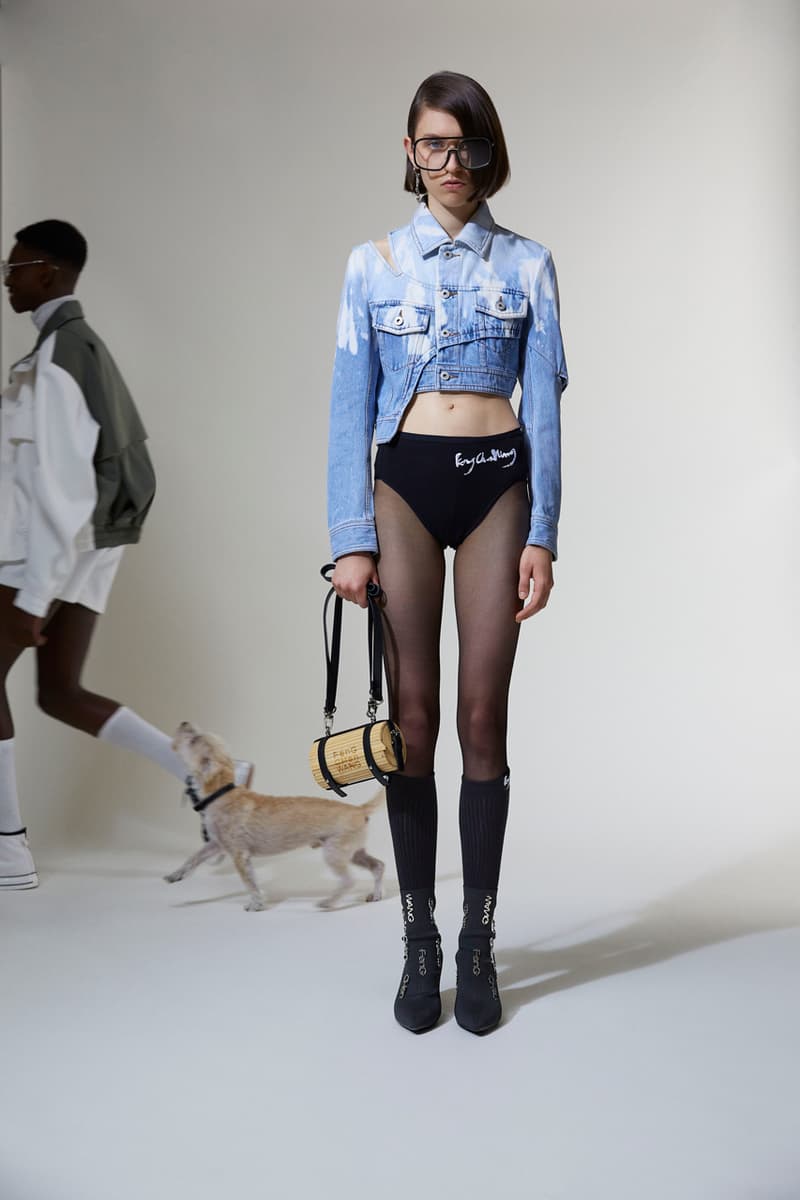 5 of 20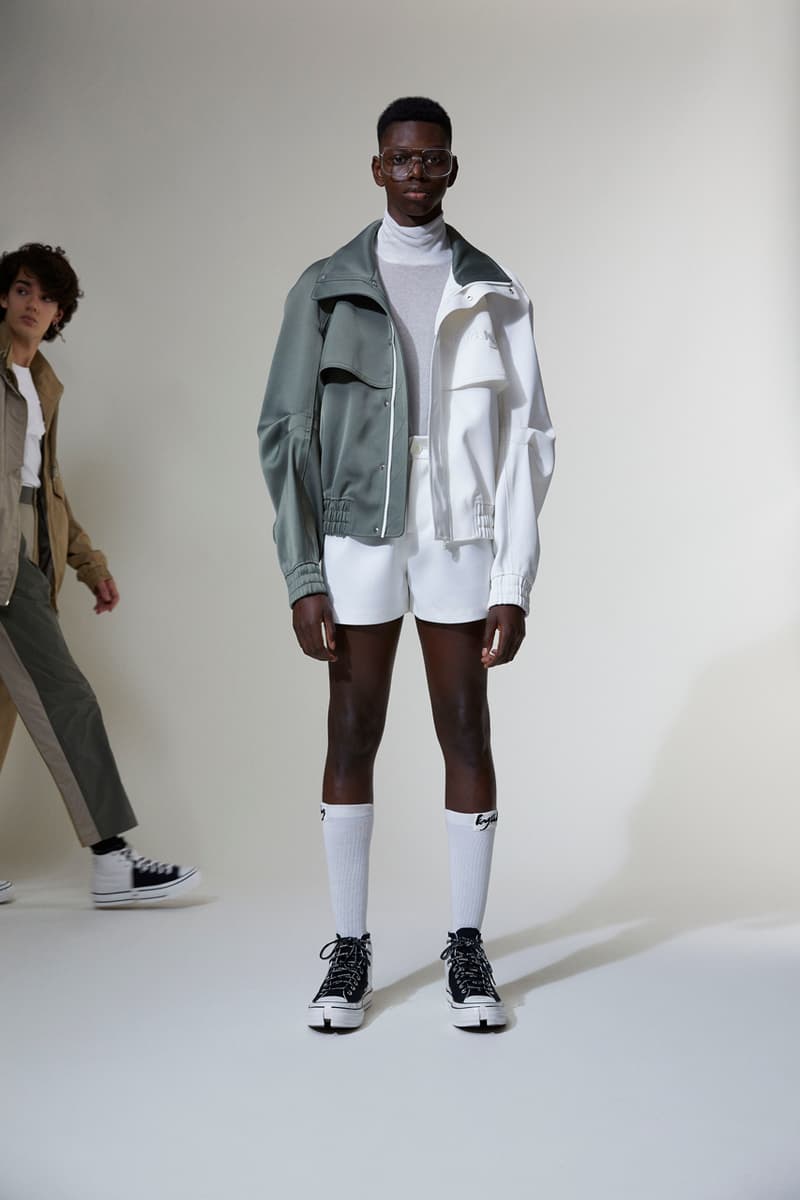 6 of 20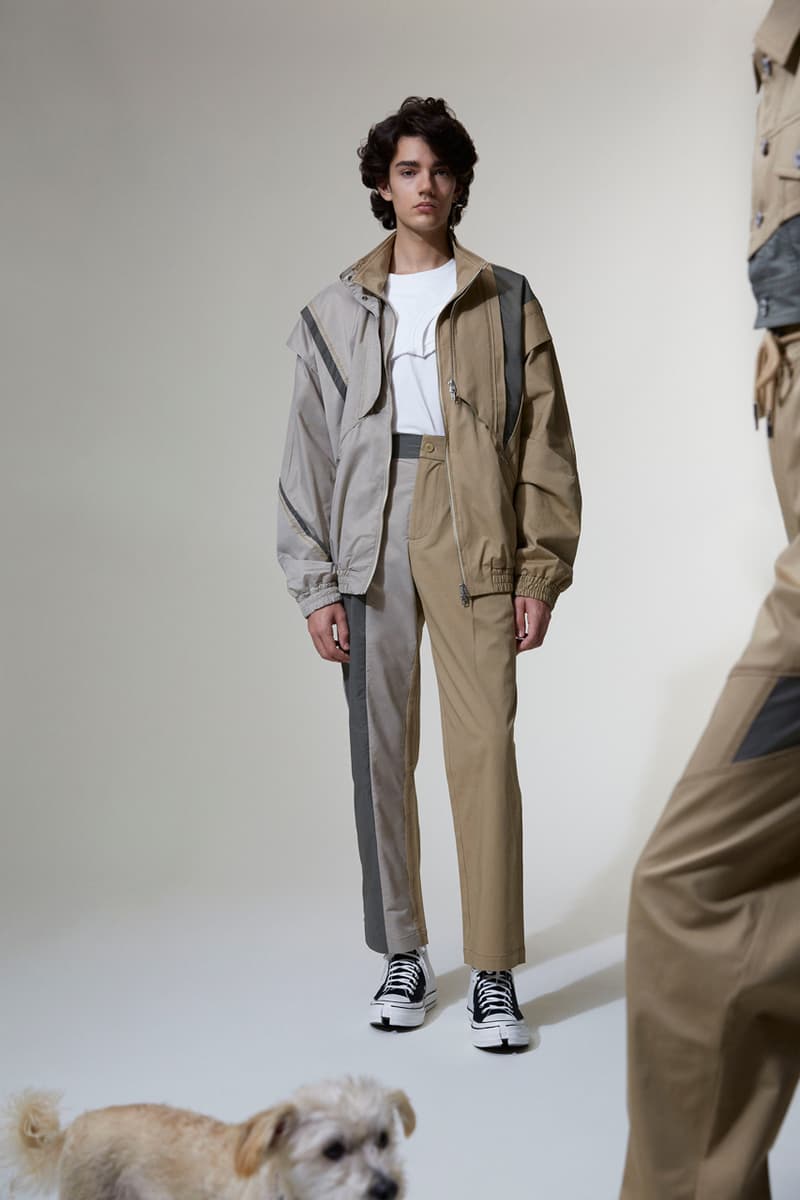 7 of 20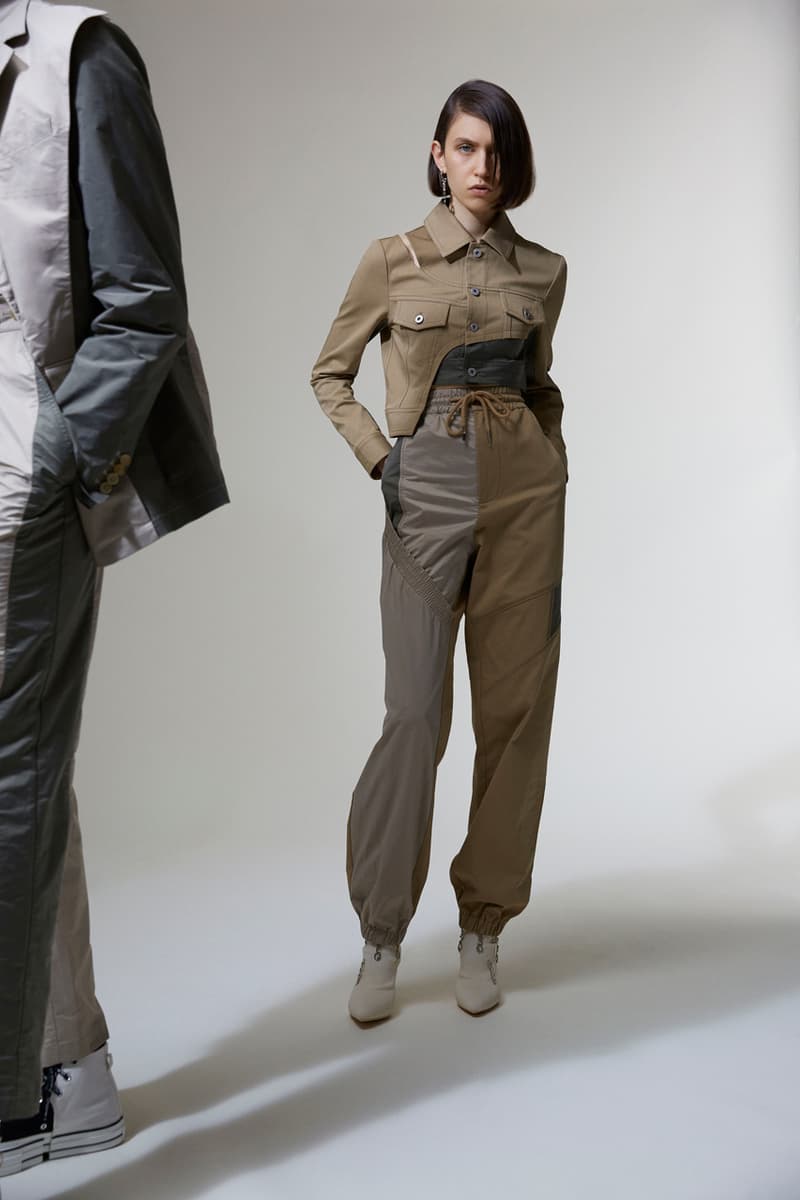 8 of 20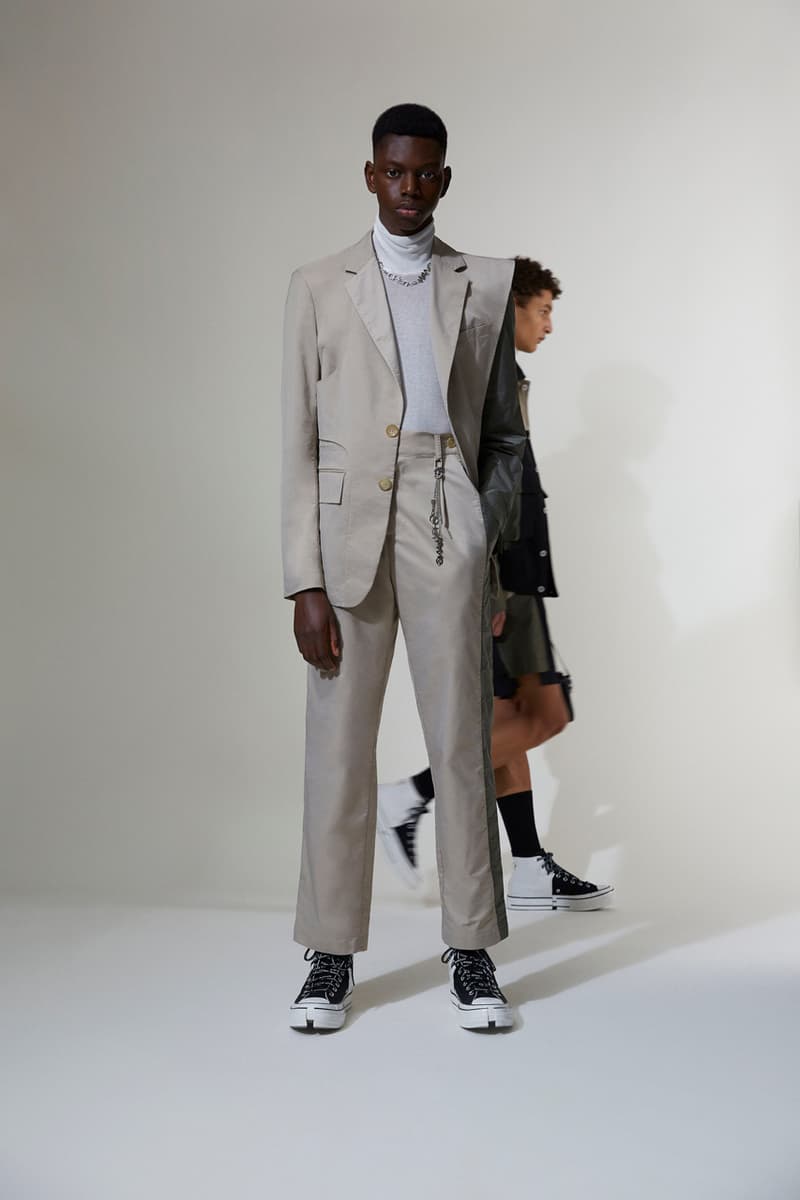 9 of 20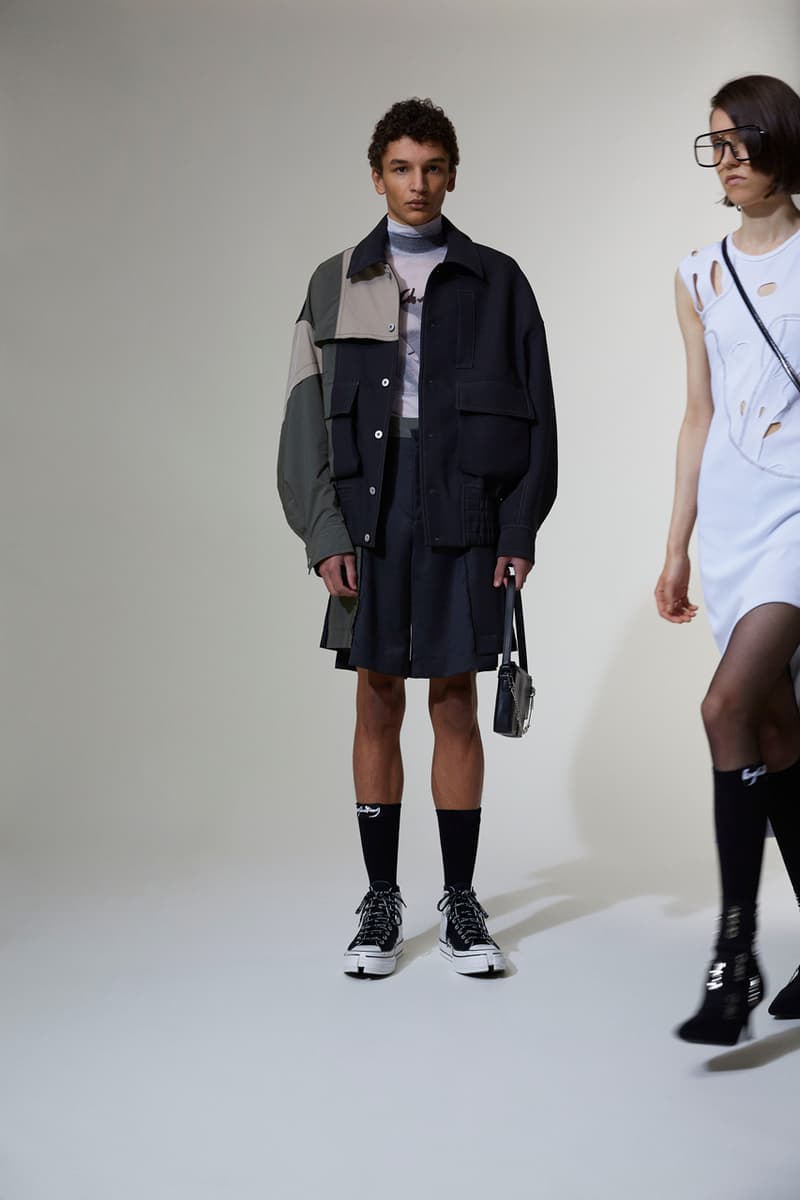 10 of 20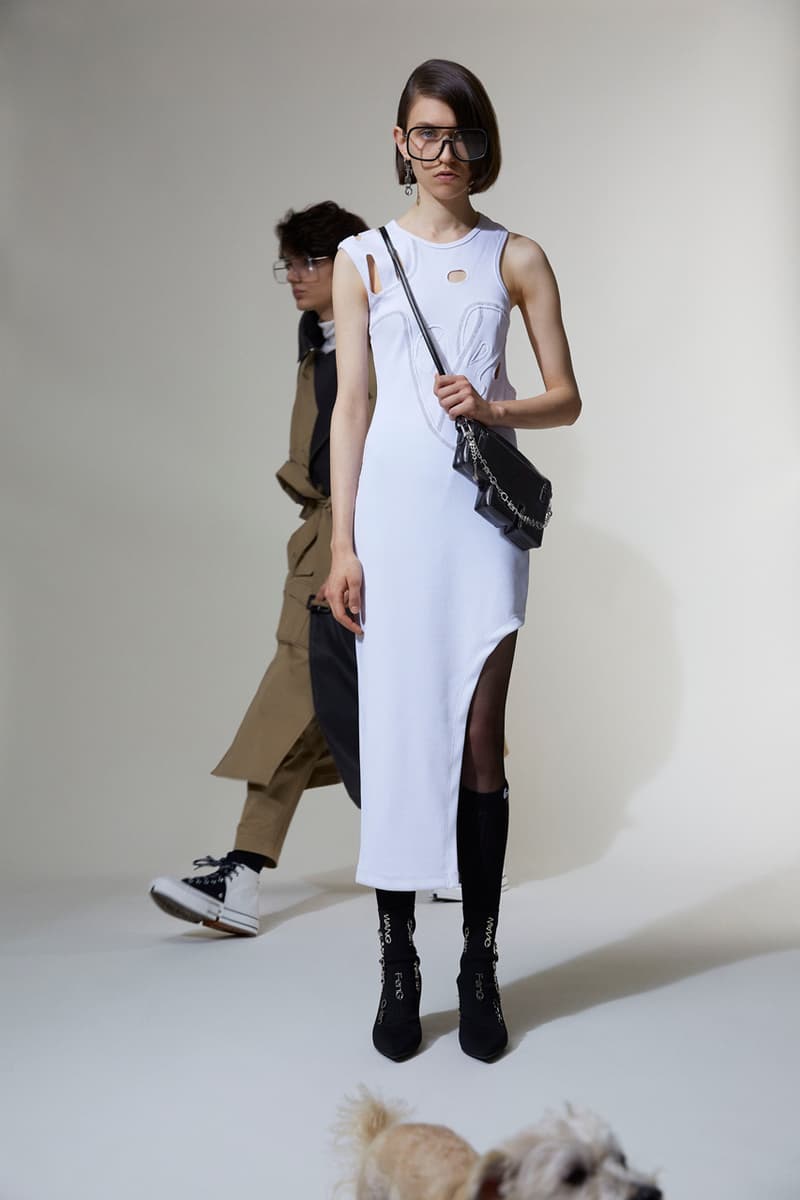 11 of 20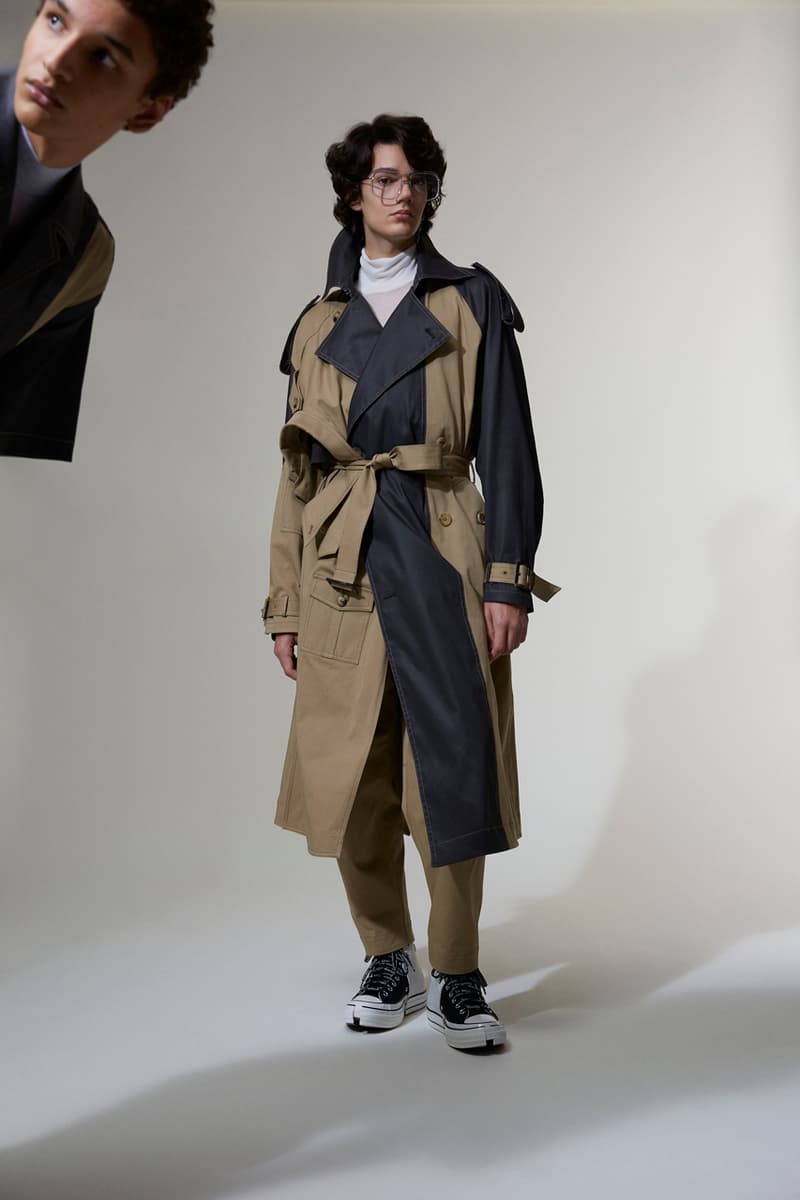 12 of 20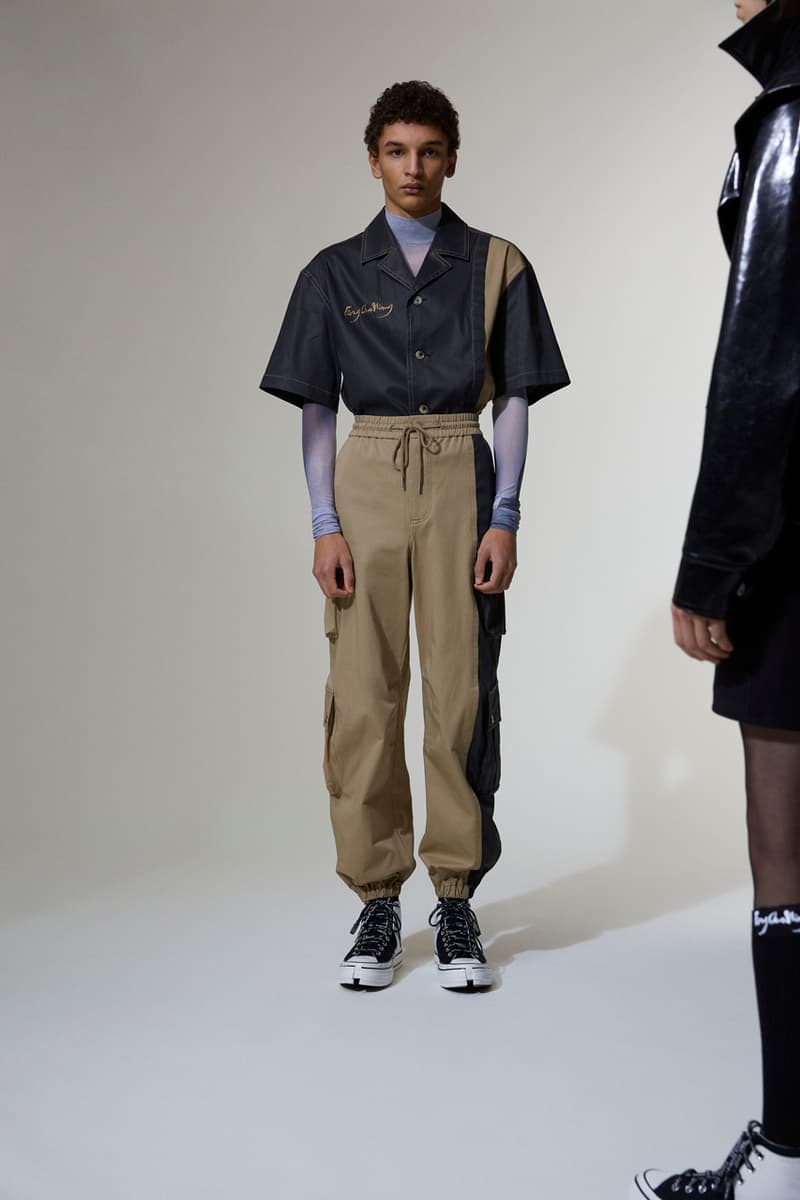 13 of 20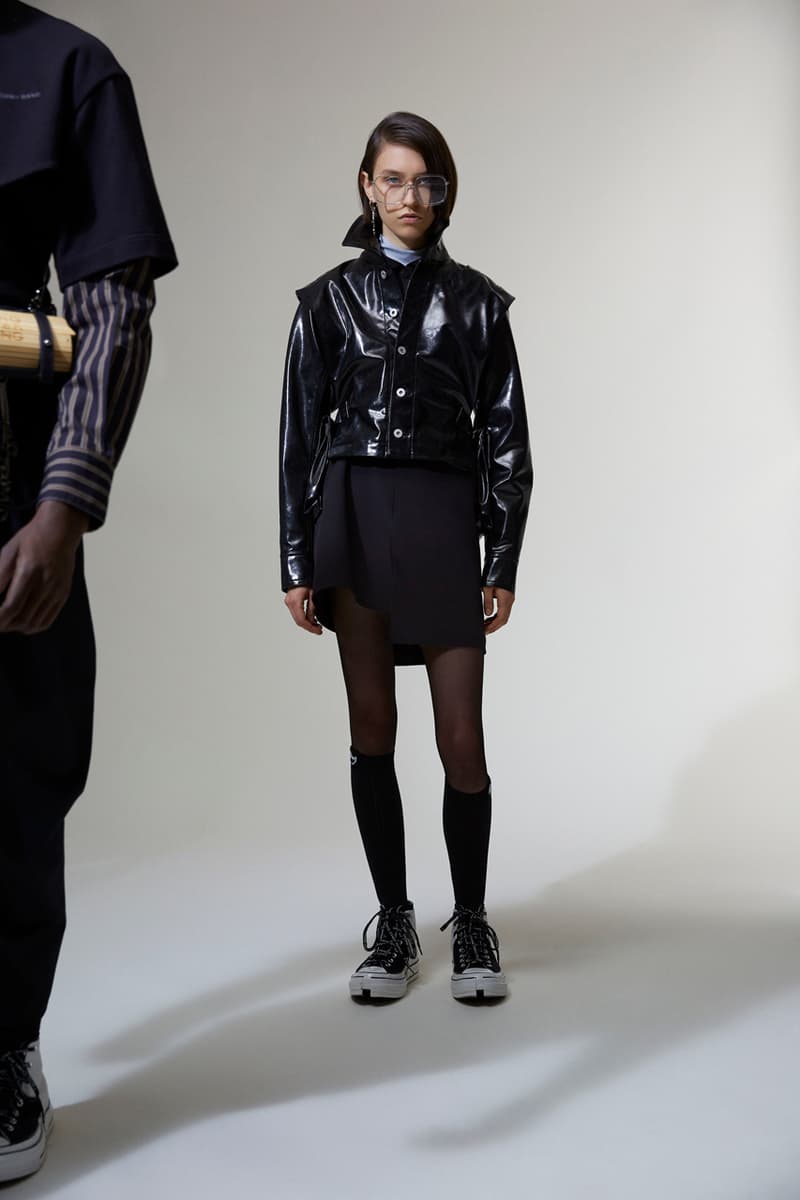 14 of 20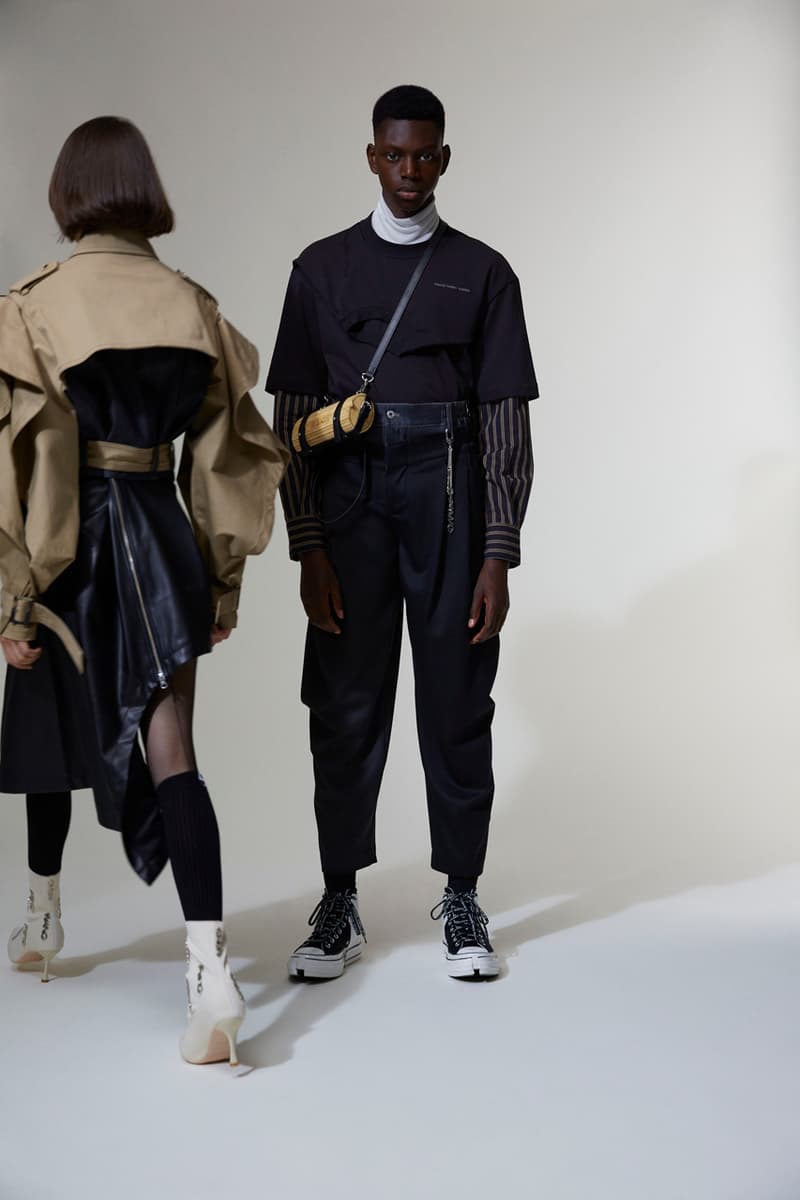 15 of 20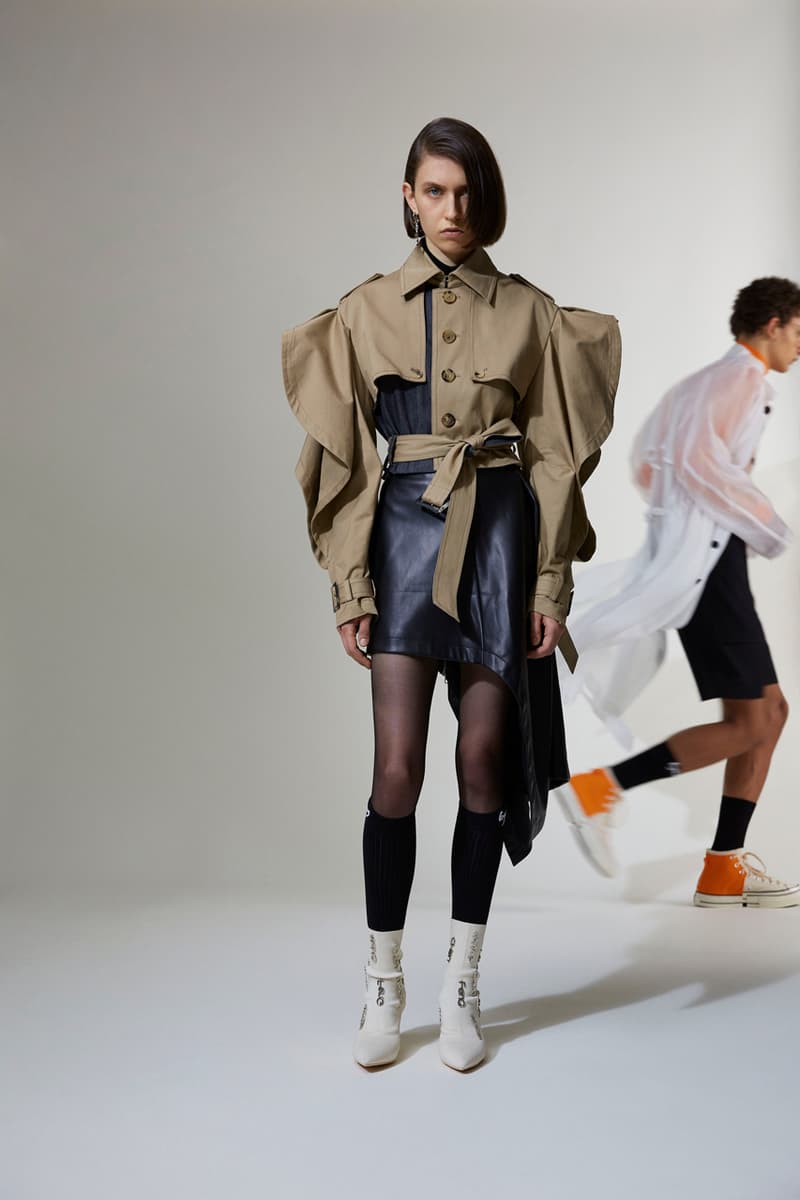 16 of 20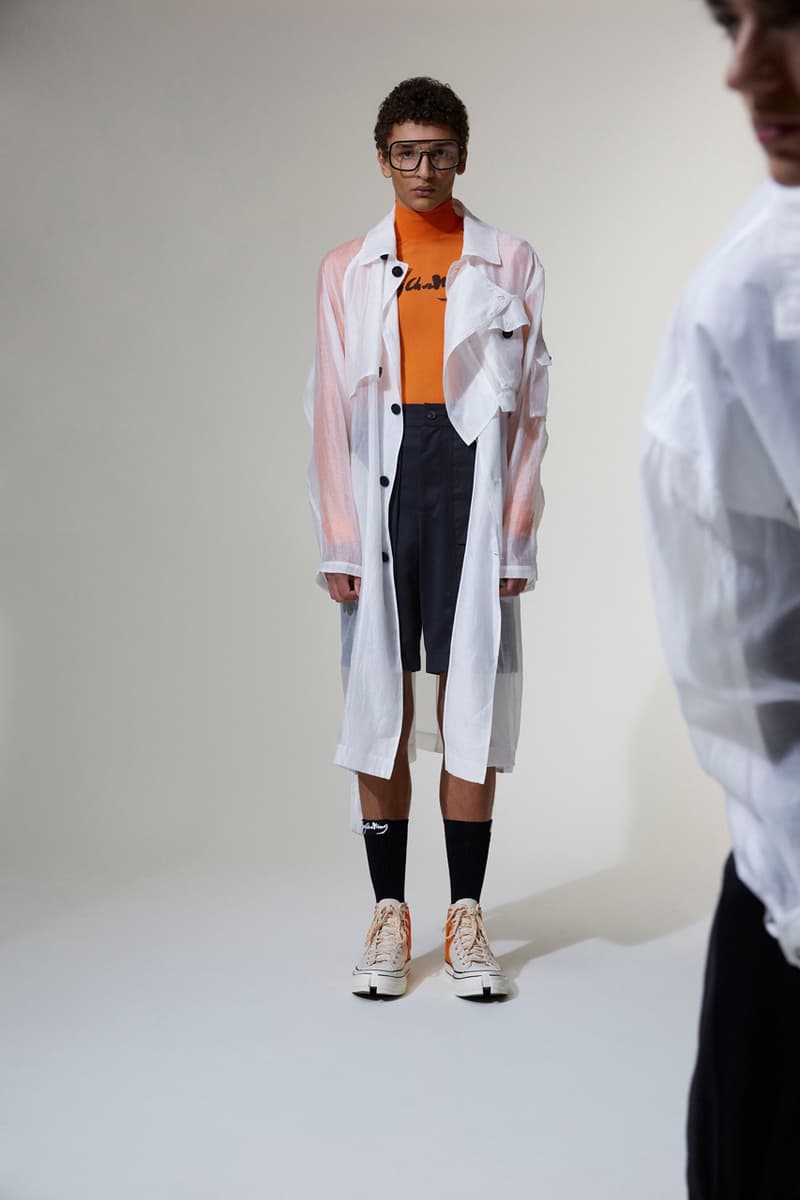 17 of 20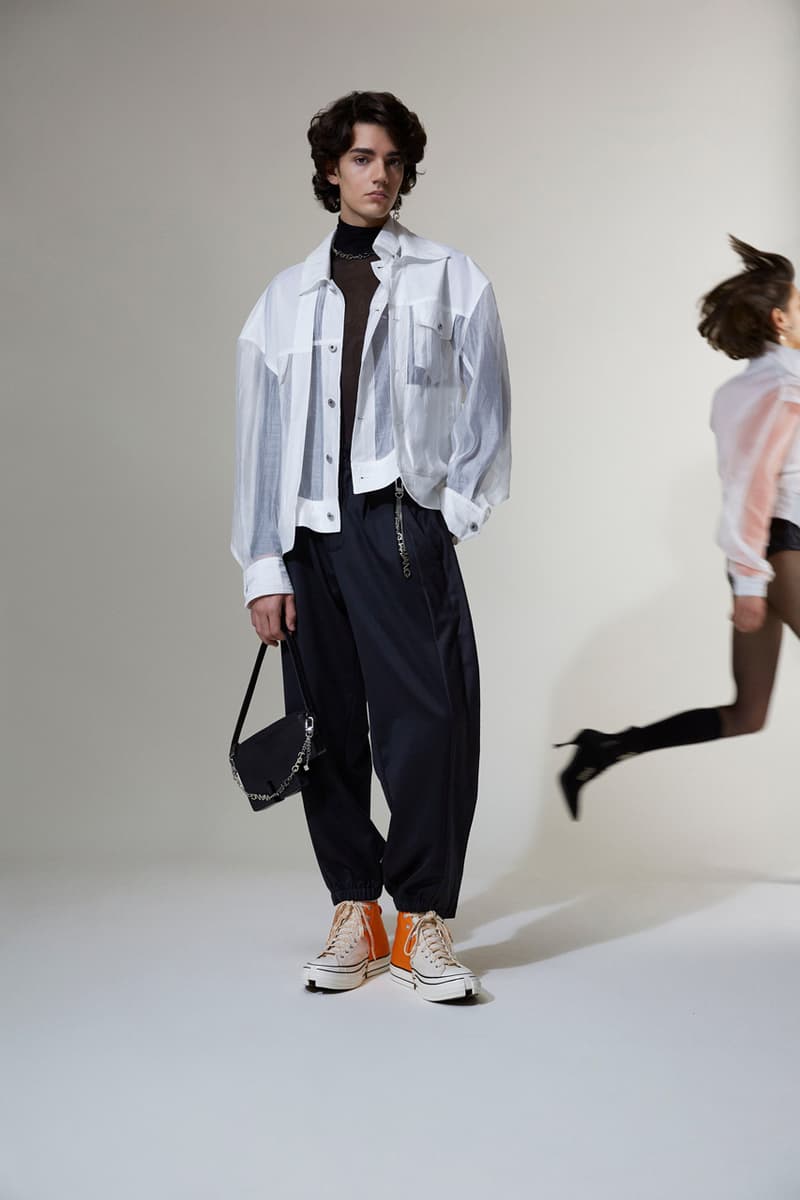 18 of 20
19 of 20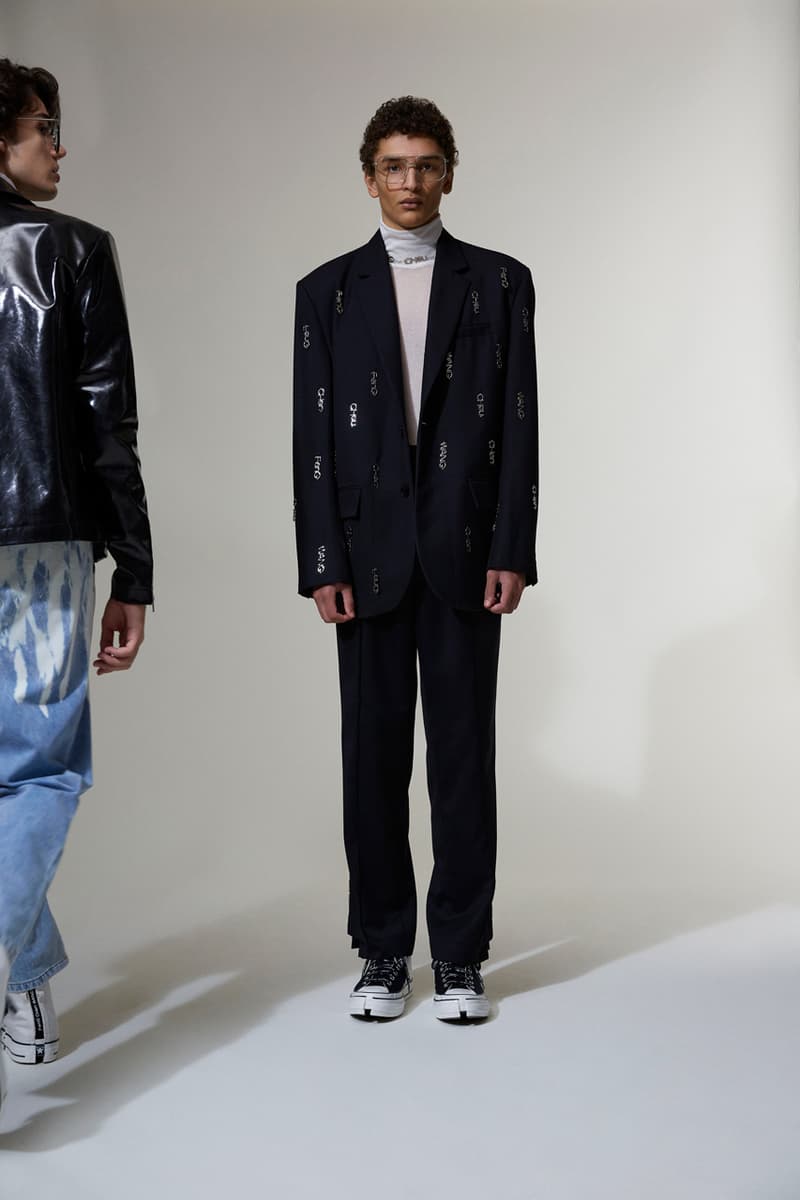 20 of 20
Feng Chen Wang's love of sportswear and suiting is on full display for Spring/Summer 2021, as the international (but often London-based) creative delves deep into her love of deconstruction. In line with her clever Converse collaboration, Wang has whipped up an assortment of adventurous shirts, shorts and outerwear that hybridizes different textiles to create playfully mish-mashed shapes.
Varying hues, patterns and fabrics contrast across a selection of otherwise elegant shapes. Timeless items, like denim trucker jackets, bombers and trench coats are given a fresh visage by way of asymmetric cut-outs and uneven hems, emphasizing the layered seams and unmatched treatments that grace many of the goods. Tailored blazers and matching pants are styled alongside more street-savvy items — like translucent coats, bowling shirts and cropped jeans — but nearly all the items feature Wang's stylized logos and highly-wearable, crisp cuts.
"[Young customers] are looking for something special and different," Wang told Vogue. "Before, a lot of [them] were enjoying luxury brands—the brands whose products are the same all wherever you go in the world—and buying logos, big logos. But now, they are looking maybe for something more real, unique, and authentic."
Feng Chen Wang currently has two pop-ups open in Beijing and Shanghai, plus an international web store