Microsoft's 'Minecraft Earth' Will Permanently End on June 30
The company announced the AR mobile game will no longer be supported or playable, citing the ongoing effects of COVID-19.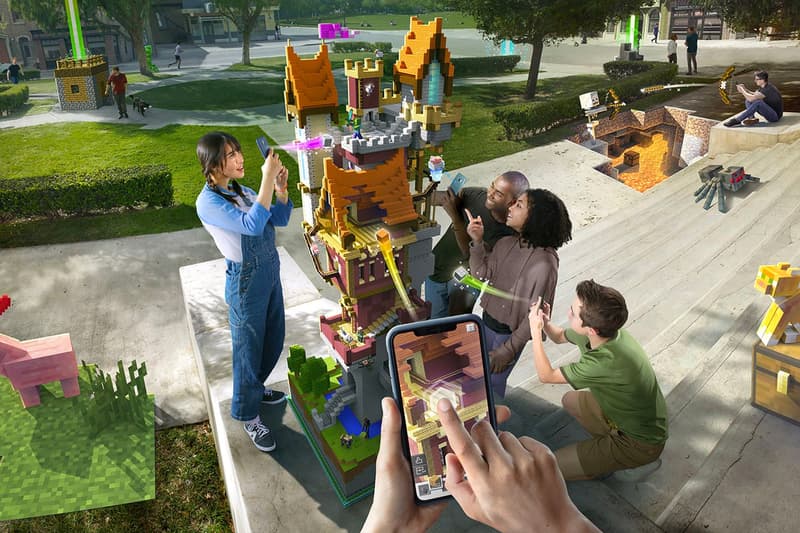 Due to the ongoing restrictions imposed by the COVID-19 pandemic, Microsoft announced today that it will permanently shut down Minecraft Earth, a Pokémon Go-adjacent augmented reality mobile game which debuted in October 2019. Today also marks the release of the game's final build which includes greater accommodations for at-home play, reduced ruby costs and lowered time requirements for crafting and smelting actions.
Microsoft explained the decision and outlined all the highlights of this last update in a statement on its blog. "Minecraft Earth was designed around free movement and collaborative play – two things that have become near impossible in the current global situation," it reads. "As a result, we have made the difficult decision to re-allocate our resources to other areas that provide value to the Minecraft community."
On June 30, when Minecraft Earth is no longer playable, players' paid ruby balances will be translated to Minecoins to be used on the Minecraft Marketplace. Additionally, any player who has made a purchase through the game will receive a free copy of Minecraft's Bedrock version.
Microsoft team ended its statement with a thank you to its players. "Your feedback and creations brought this game to an entirely different level, from the regular build challenges you absolutely smashed to the incredible builds you shared on social media. We're eternally grateful for the amazing talent in the Minecraft community. This was not an easy decision, and we're doing everything we can to make sure you get the most out of Minecraft Earth before it sunsets," the team says.
The end of Minecraft Earth comes on the heels of a massive year in gaming; over the course of 2020, 100 billion hours were devoted to watching YouTube's gaming content.