Burger King's Stacker 4 Whopper is a Behemoth of a Burger
Those that dare can even try a Stacker 5 Whopper.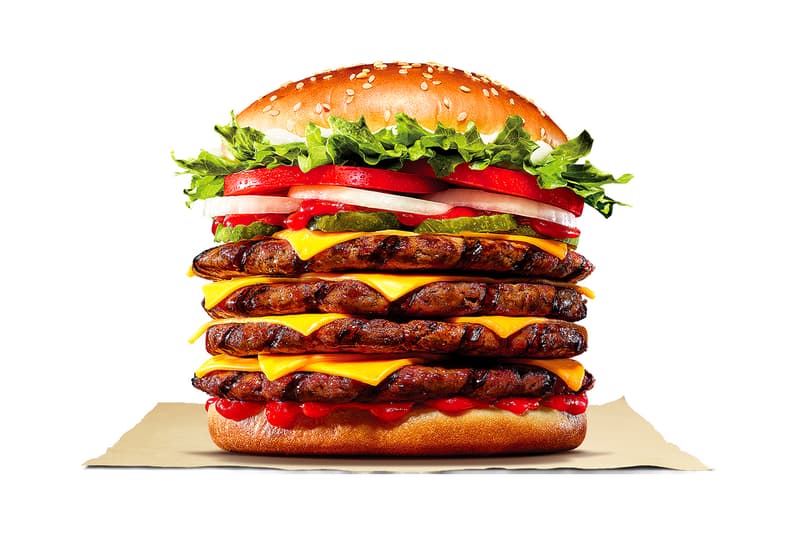 With Burger King Japan offering Yakuyoke Whopper to ward off evil spirits, not looking to be outdone, Burger King Korea has launched its Real Whopper Challenge.
With the challenge, the South Korean division of the fast-food chain has launched three new menu options centered around the beloved signature hamburger.
The menu builds on the original Whopper which features a flame-grilled 4 oz beef patty, sesame seed bun, mayonnaise, lettuce, tomato, pickles, ketchup and sliced onion by adding multiple patty variations accompanied by American cheese. Starting at Stacker 2 Whopper to Stacker 4 Whopper, BK Korea is also challenging hungry customers to order the hidden menu Stacker 5 Whopper that towers over the original Whopper.
Priced between ₩8,500 KRW for the Stacker 2 Whopper and ₩12,500 KRW for the Stacker 4 Whopper (approximately $7.70 and $11.30 USD), Burger King Korea's Real Whopper Challenge is on now at select locations across South Korea.
View this post on Instagram
View this post on Instagram
For more food and beverage news, Jeni's Splendid Ice Creams creates Everything Bagel Ice Cream for breakfast.