Ichiran's New VR Ramen Game Puts You on the Other Side of the Stall
Race against the clock as you prepare ramen orders.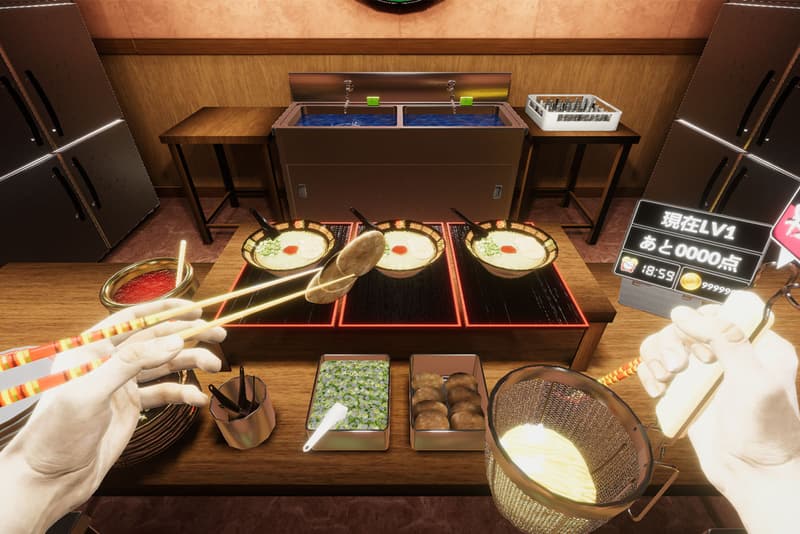 Ichiran, one of Japan's biggest ramen chains, has released a new VR game. If you've ever been to an Ichiran establishment, then you'll be familiar with the restaurant chain's cozy cubicle-style setup: customers take up stalls separated by partitions and bamboo screens that mask servers and neighboring customers so they can be left in peace to enjoy their ramen. But Ichiran has now offered a VR cooking game that puts customers on the opposite side of the screen.
Dubbed Counter Fight Ichiran, the game was created by VR game developer Tricol. Contrary to the game's title, there isn't any actual fighting involved, but the game does put players in a battle against the clock, where they cook from Inchiran's virtual counters for hungry customers. Players are required to prepare servings according to the requests of each customer — extra toppings, noodle-type and broth-type, to mention a few. The game also involves upholding Ichiran's promise of delivering customers their ramen within 15 seconds after putting in the final ingredient so players can really put their multi-tasking skills to the test.
Counter Fight Ichiran is currently available for purchase on Oculus's website for $15 USD.
If you like ramen, be sure to check out Goo's rankings for the world's "Best" ramen chains.