Here's an Official Look at All Four Colorways of AriZona and adidas Originals' Superstars
Featuring cherry blossom embroidery, traditional aztec motifs and more.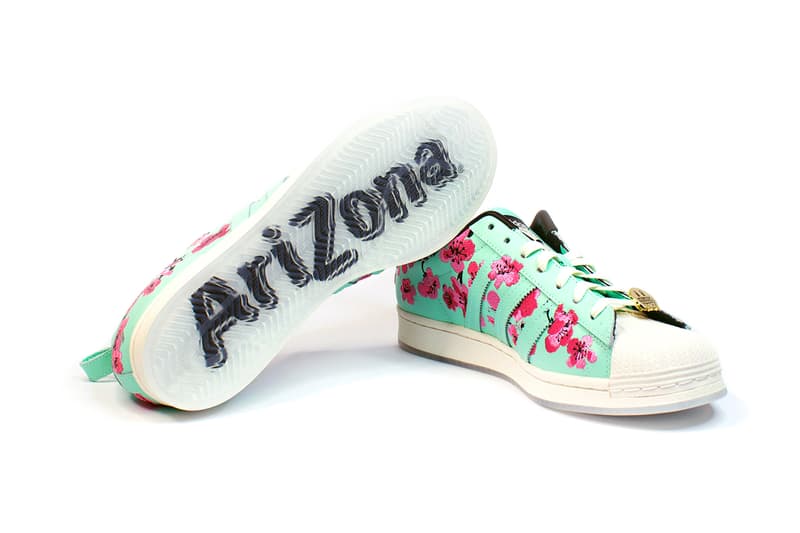 1 of 19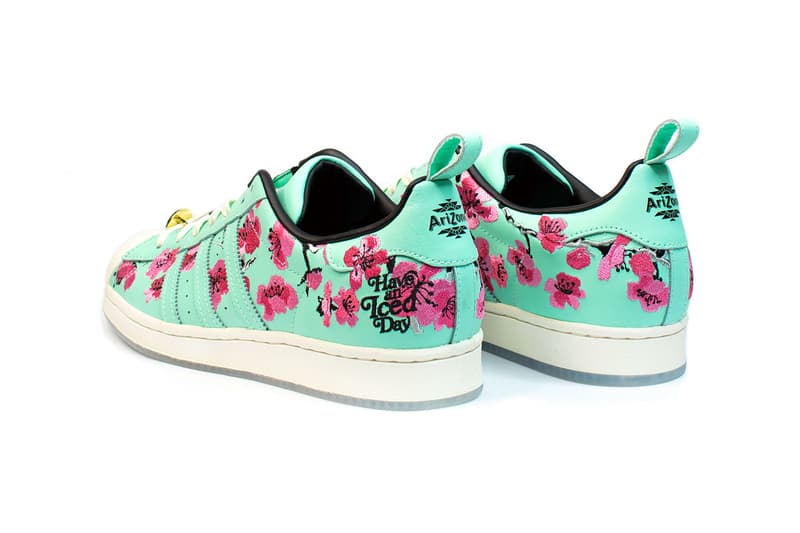 2 of 19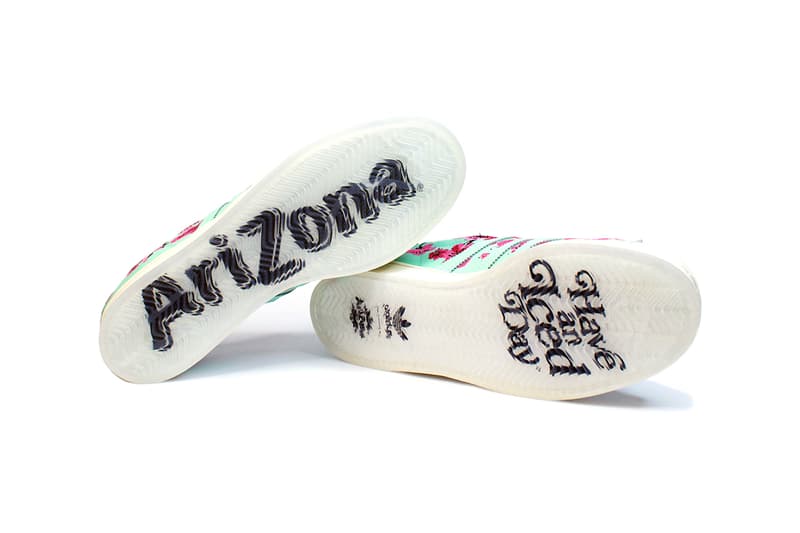 3 of 19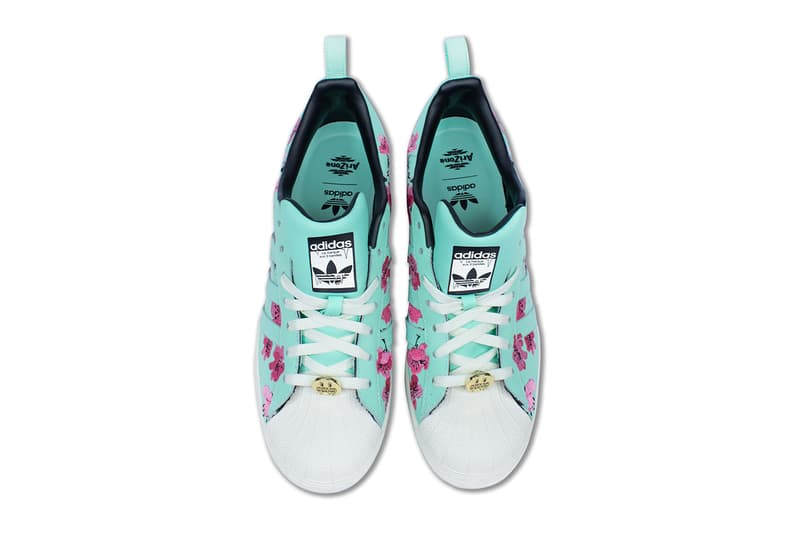 4 of 19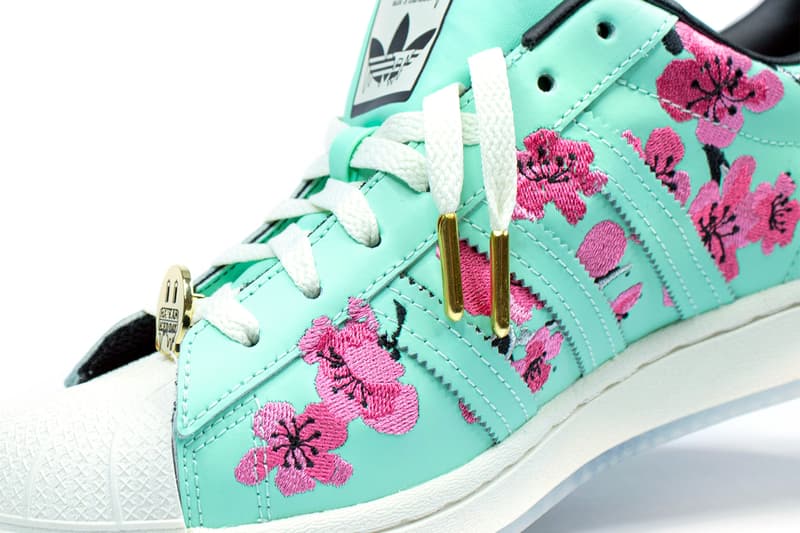 5 of 19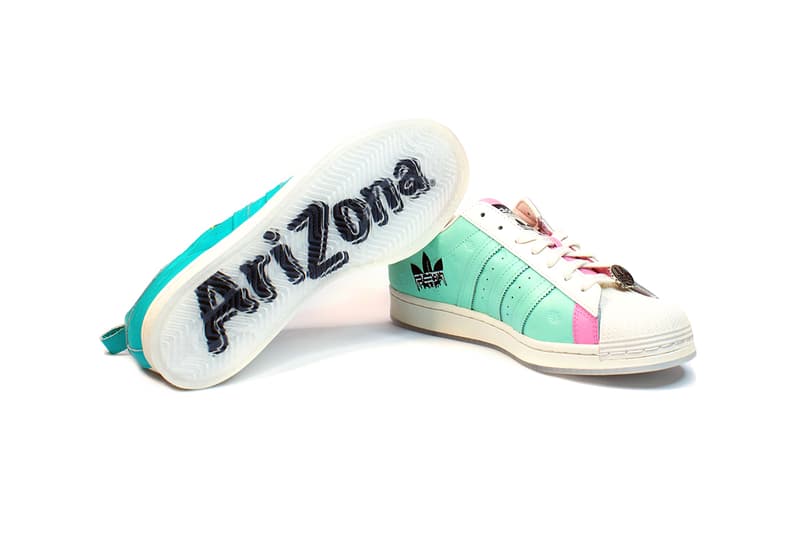 6 of 19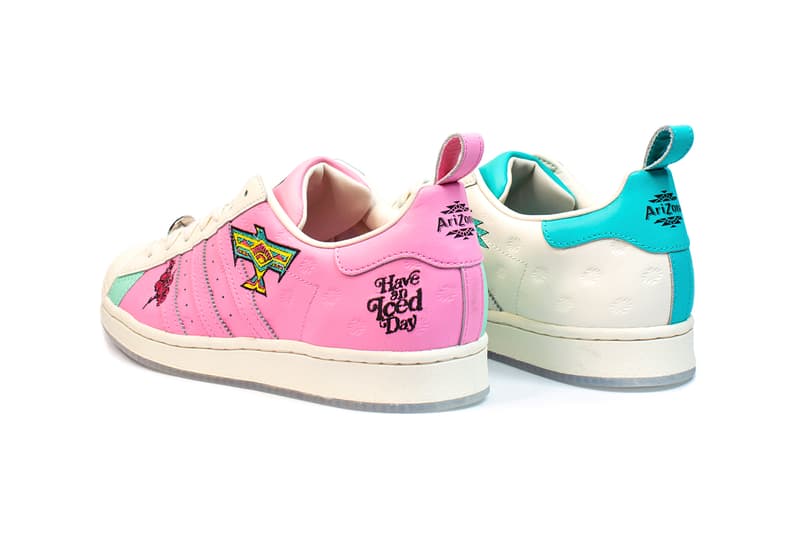 7 of 19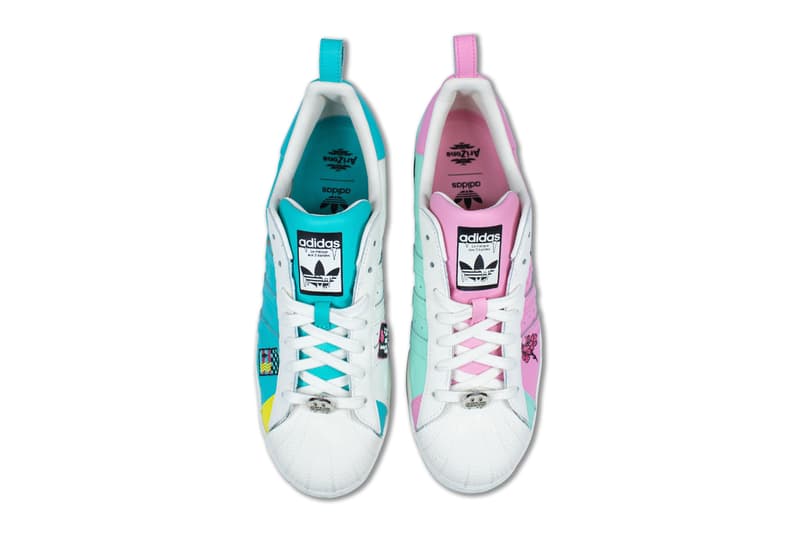 8 of 19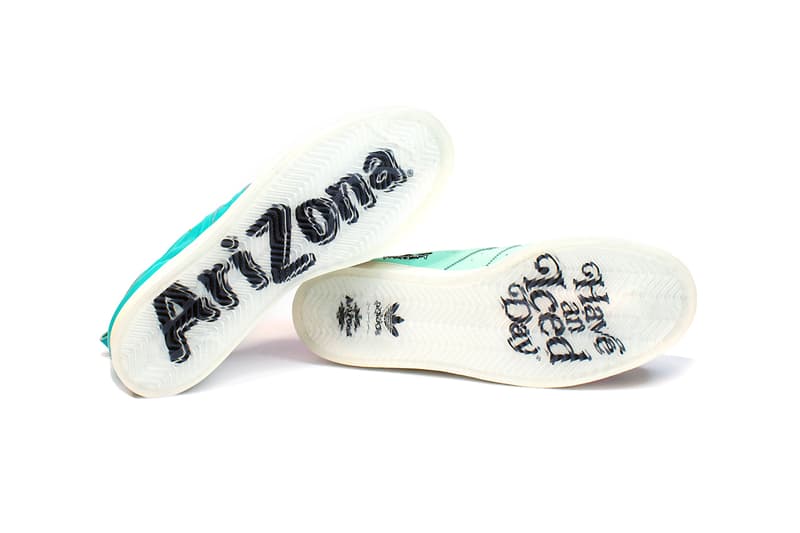 9 of 19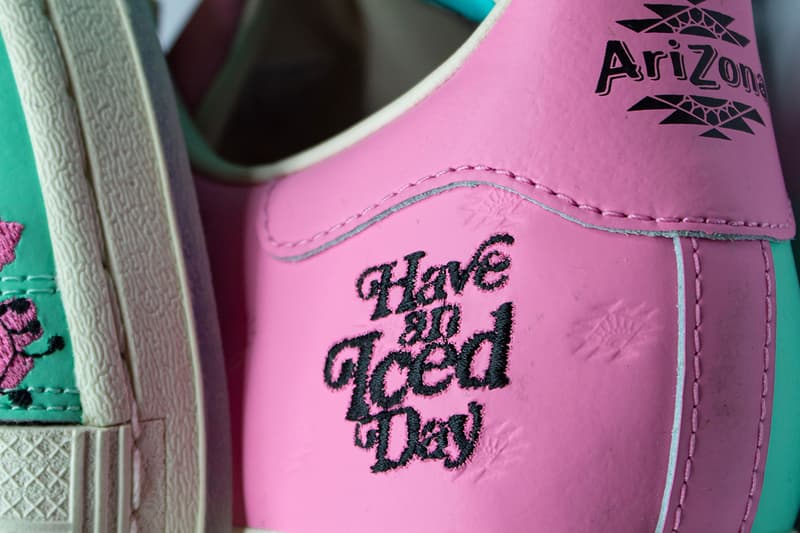 10 of 19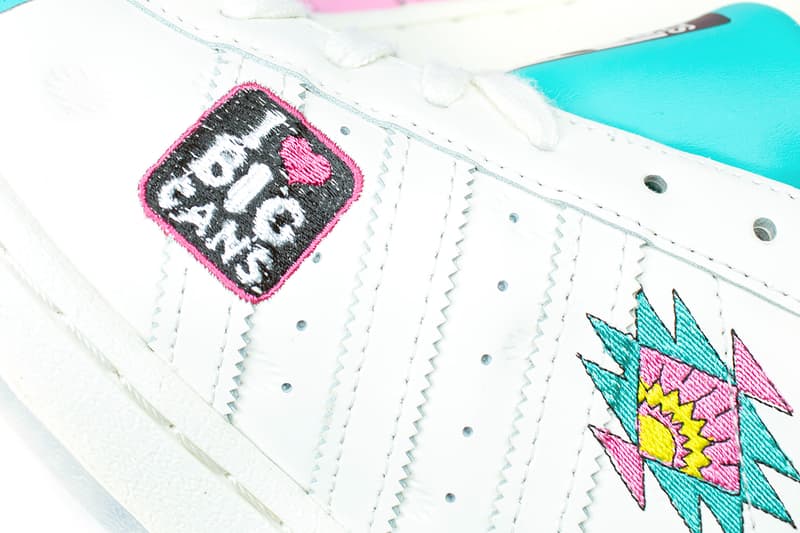 11 of 19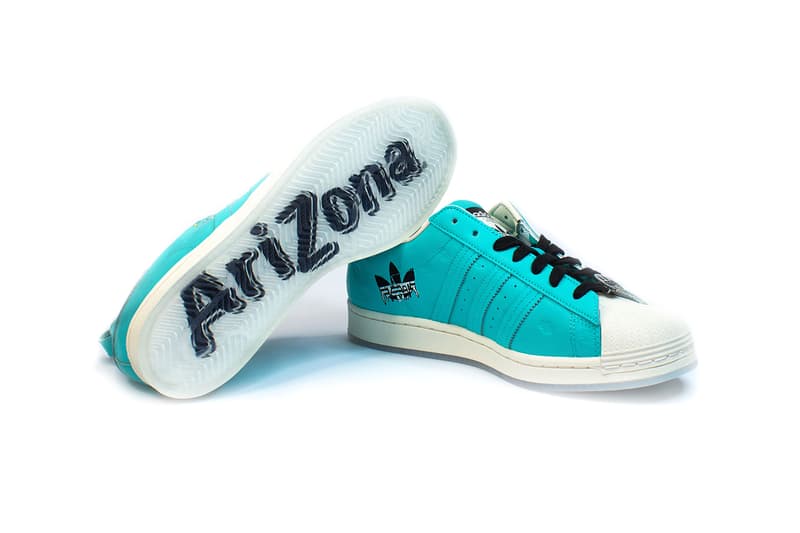 12 of 19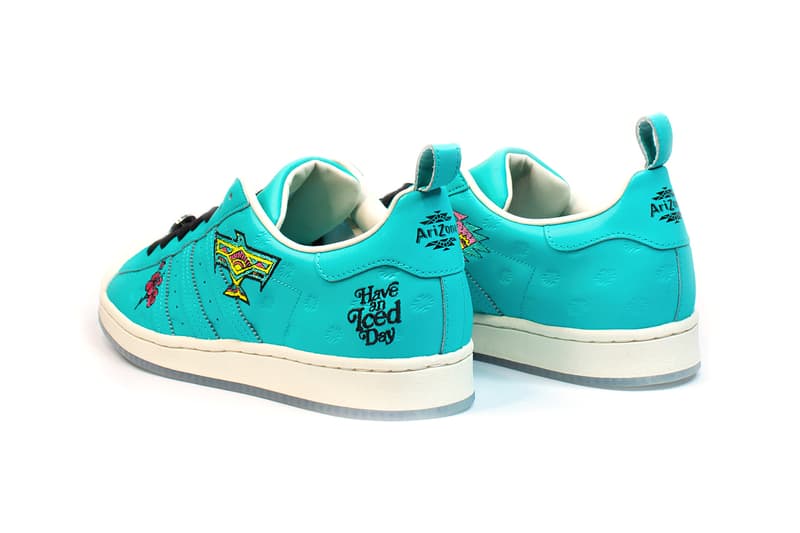 13 of 19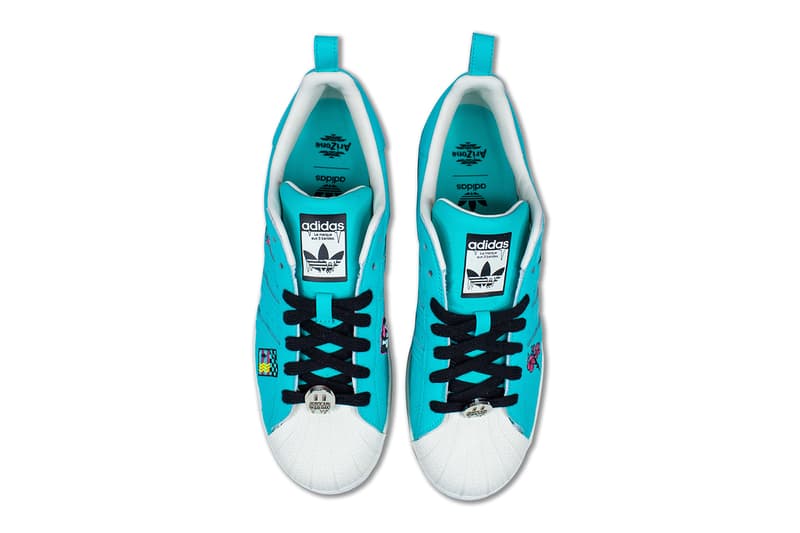 14 of 19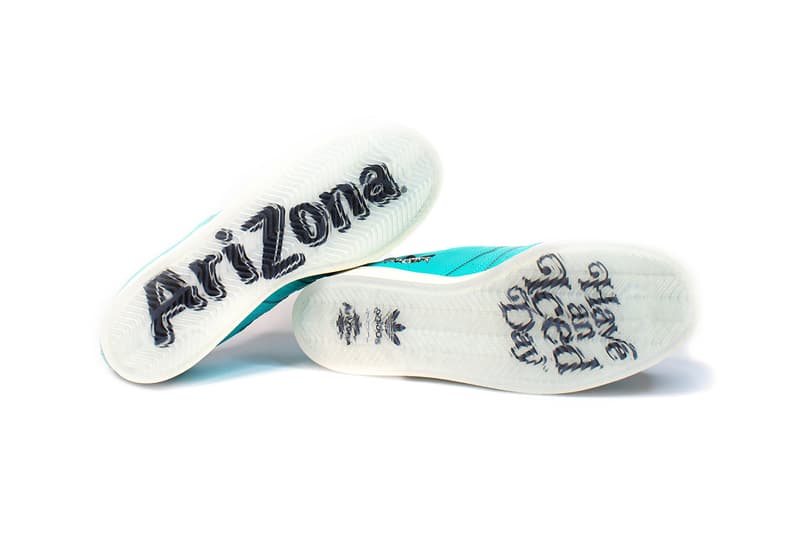 15 of 19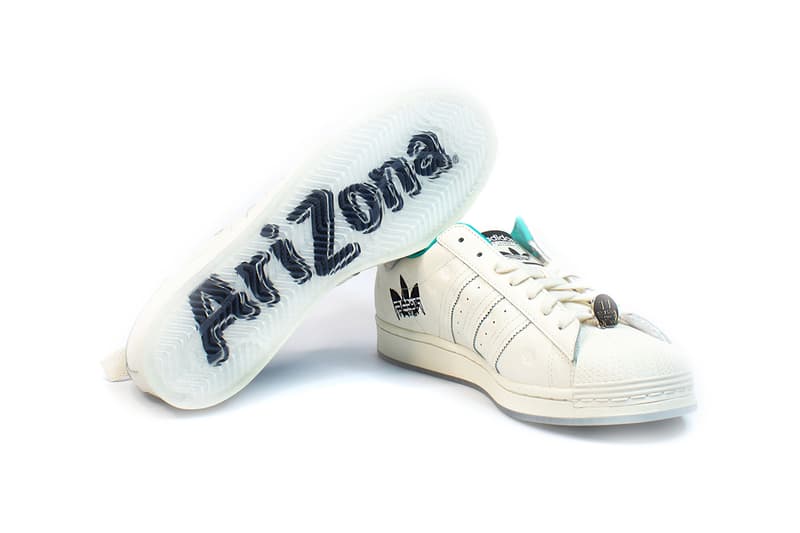 16 of 19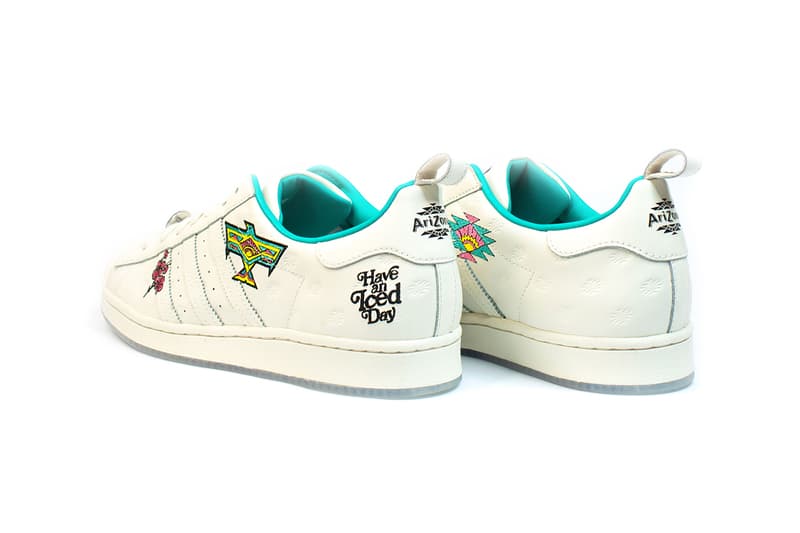 17 of 19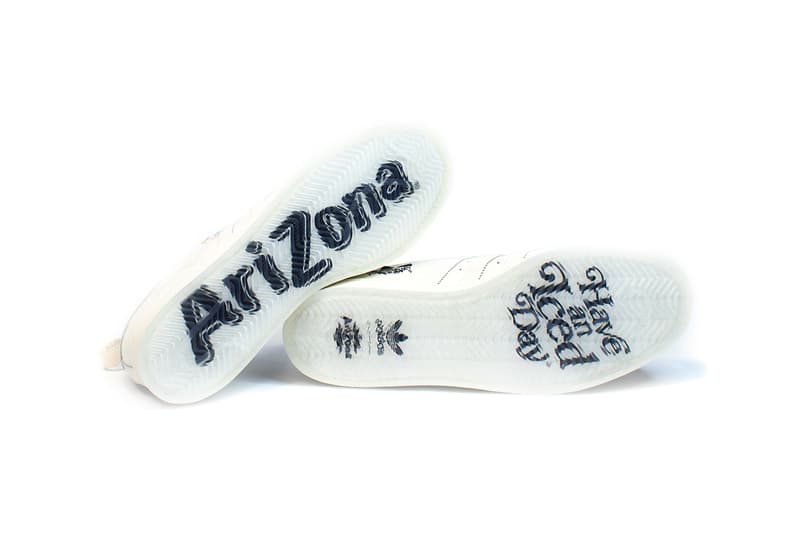 18 of 19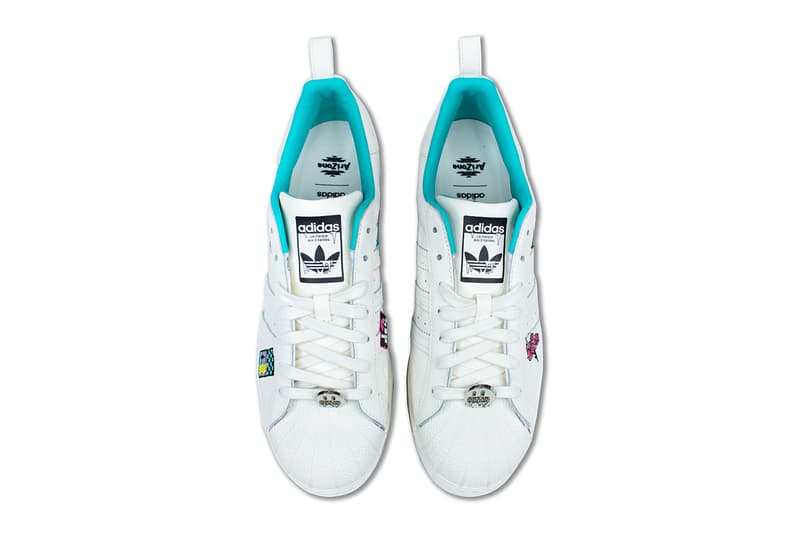 19 of 19
AriZona Iced Tea and adidas Originals recently unveiled that they would be teaming up for its second collaboration on two sets of Superstars. While there were initially known to be just two iterations from the collab last week, we're now getting a look at another two colorways that will be joining the pack.
The bold, intricate design of AriZona Iced Tea's can, the popular 99-cent beverage, has been emblazoned over the adidas' iconic silhouette. Starting at the top of the shoe is a black and white Trefoil logo depicted with some icy frosting, followed by a set of white laces with gold aglets and deubré that features a smiley face motif with frozen teeth. Finishing off the shoe is a smooth leather base colored in teal, contrasted by pink cherry blossoms embroidered all over the shoe's uppers. The other new colorway is dominated by light blue uppers, detailed with a handful of traditional motifs native to Arizona, like thunderbirds and aztec patterns. Other accents like adidas' Trefoil motif, "Arizona" branding and the collaboration's slogan "Have an Iced Day" round off the designs of the boisterous project.
The AriZona x adidas Original Superstars will be available on February 4 on adidas' website for $100 USD.
In case you missed it, take a look at adidas Originals' latest Superstars inspired by Chinese History.