Beatrice Domond Reimagines Anthony Van Engelen's Vans AVE Pro
A show of the mutual respect between Domond and Van Engelen, the co-crafted design combines a relaxed, understated look with elite performance features.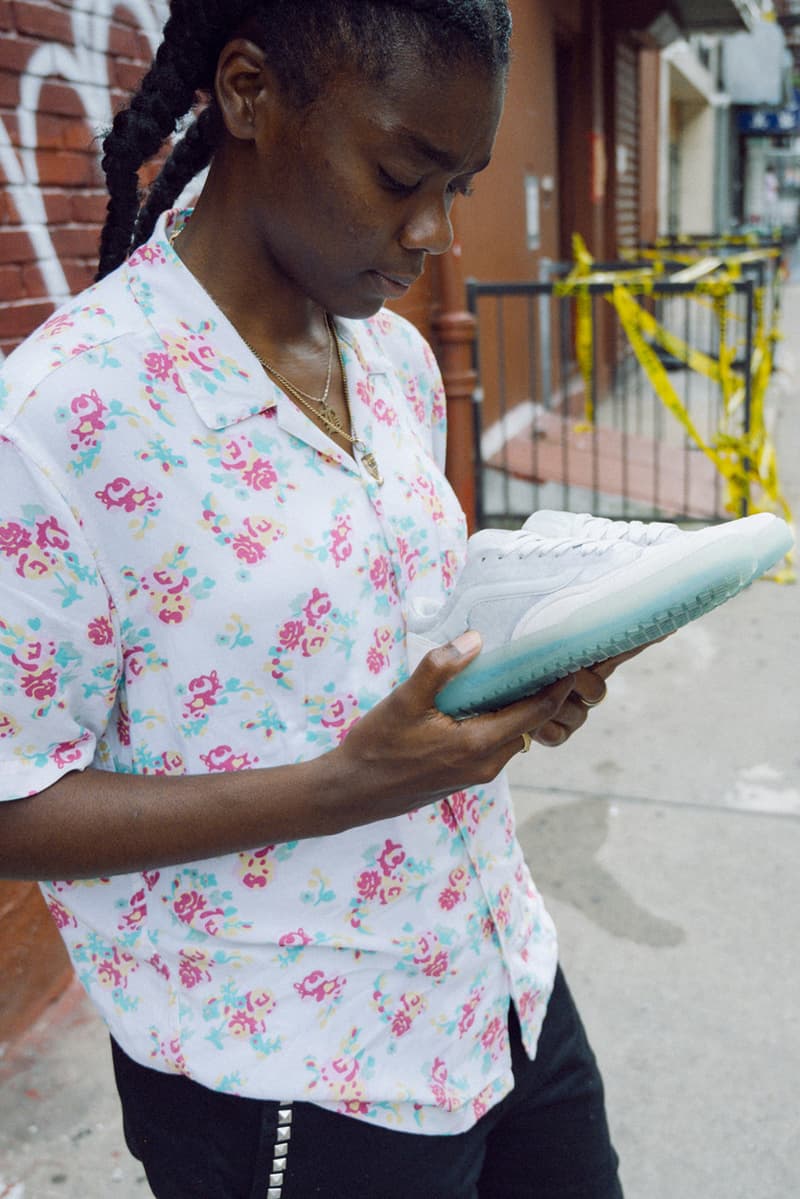 1 of 7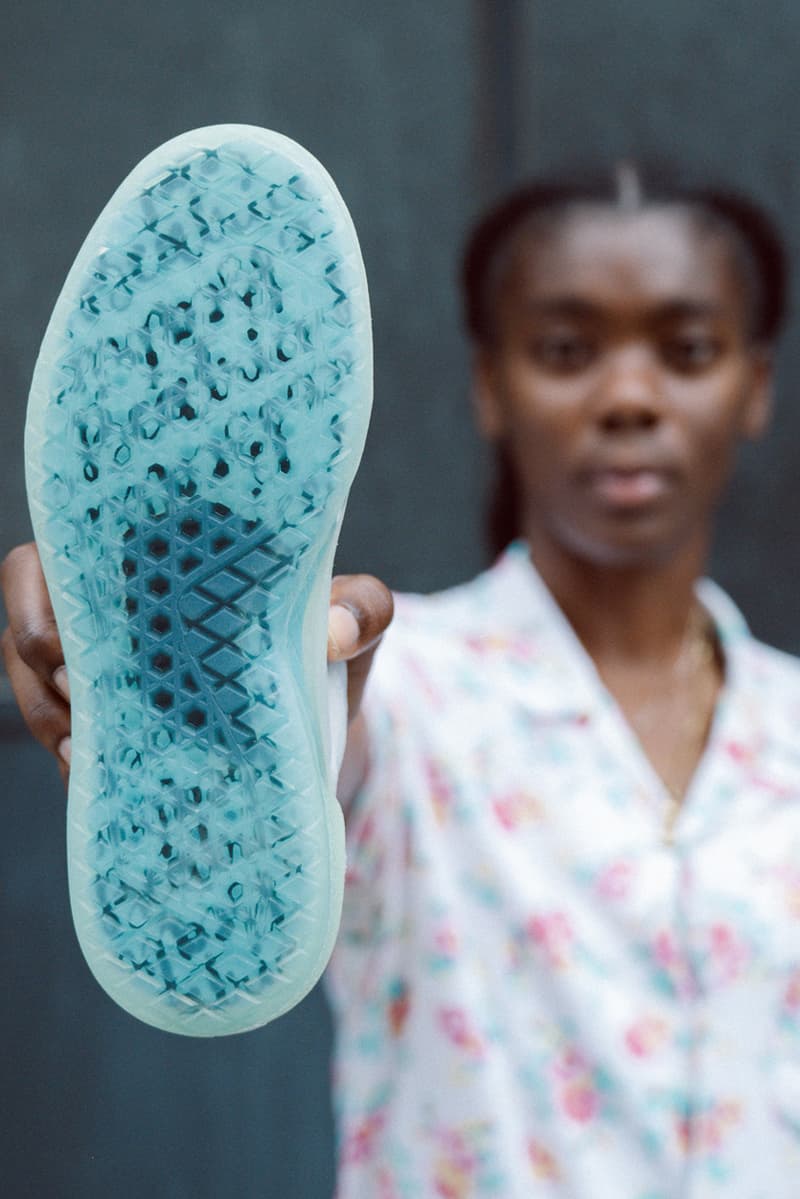 2 of 7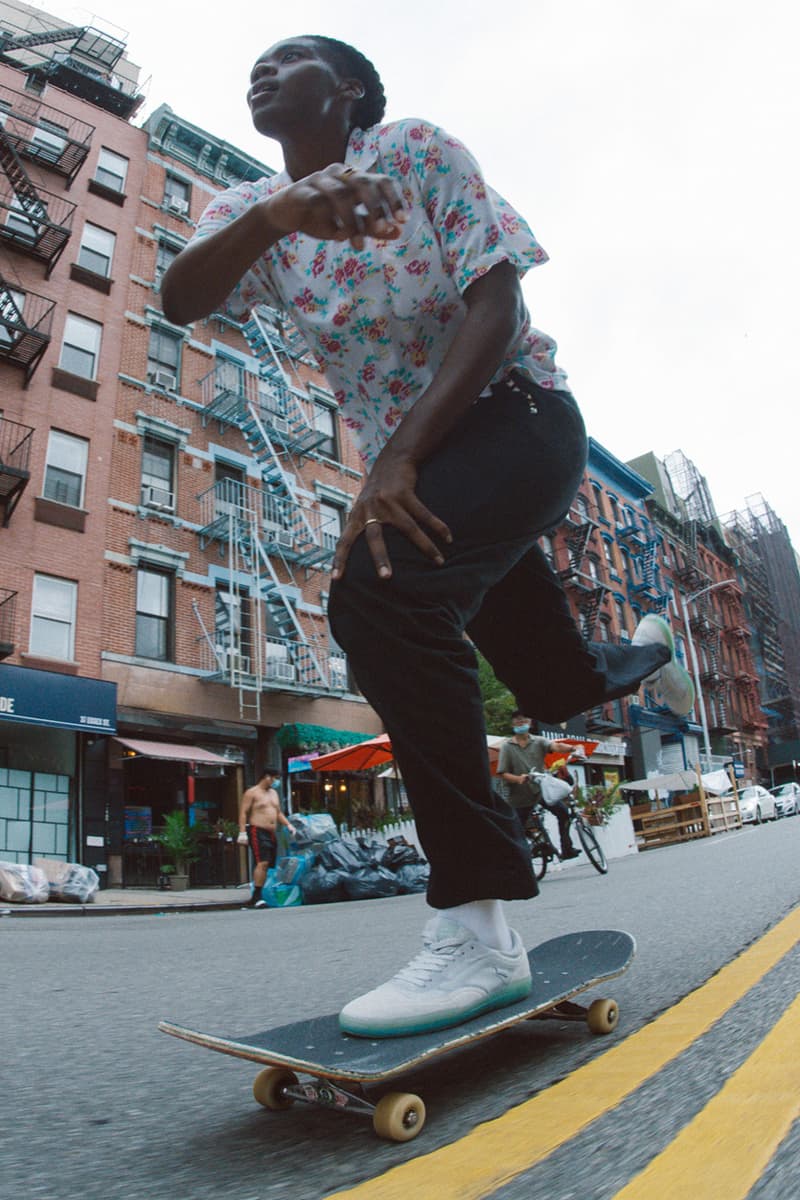 3 of 7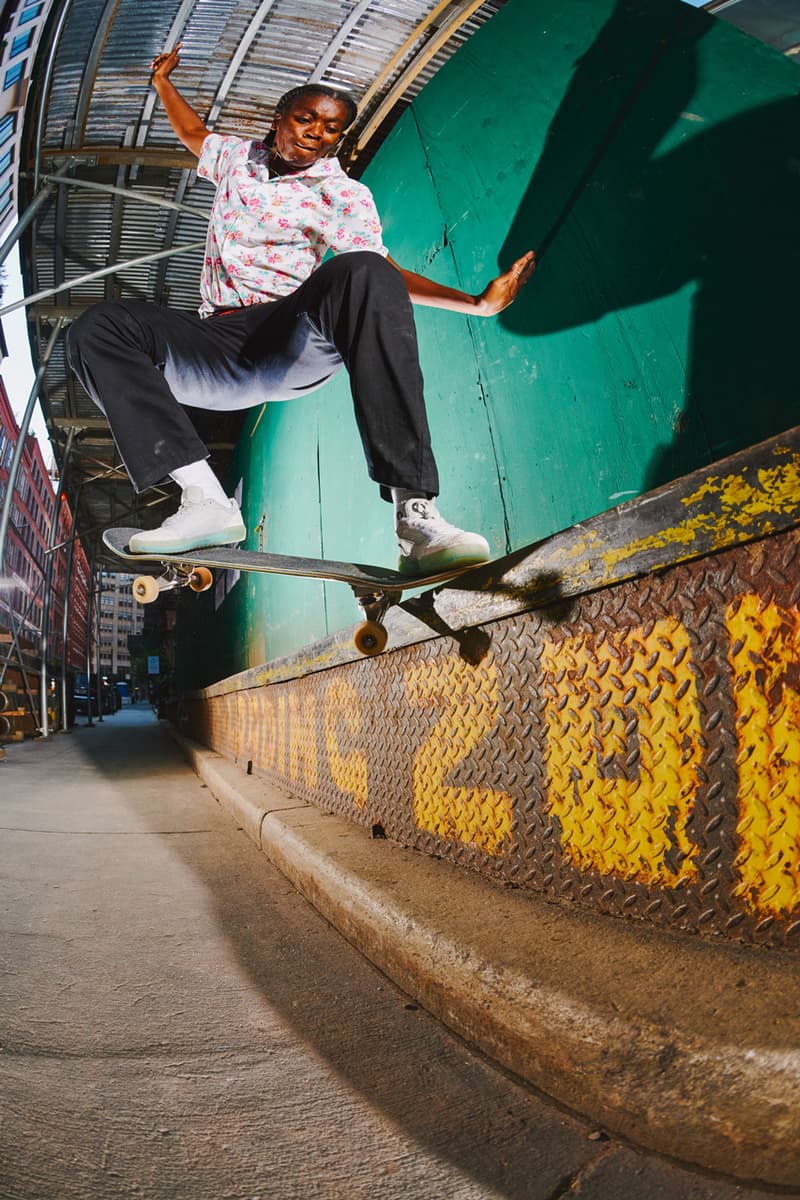 4 of 7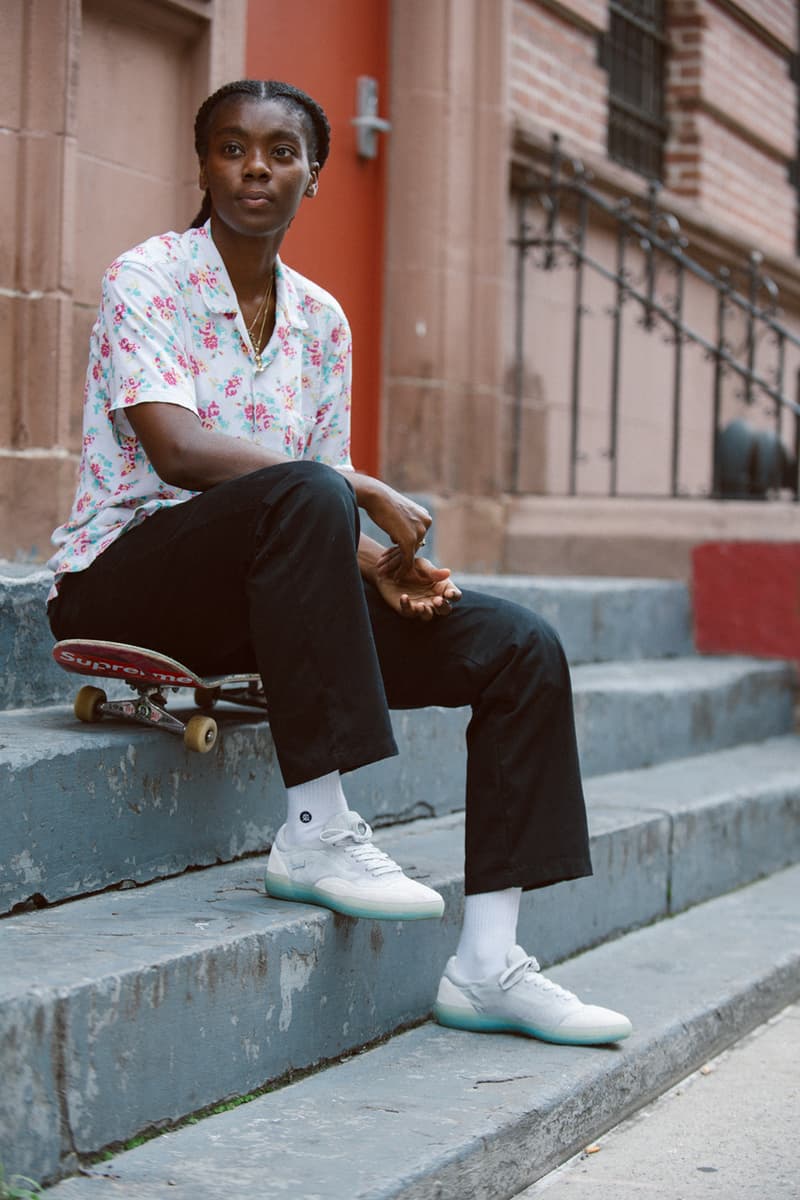 5 of 7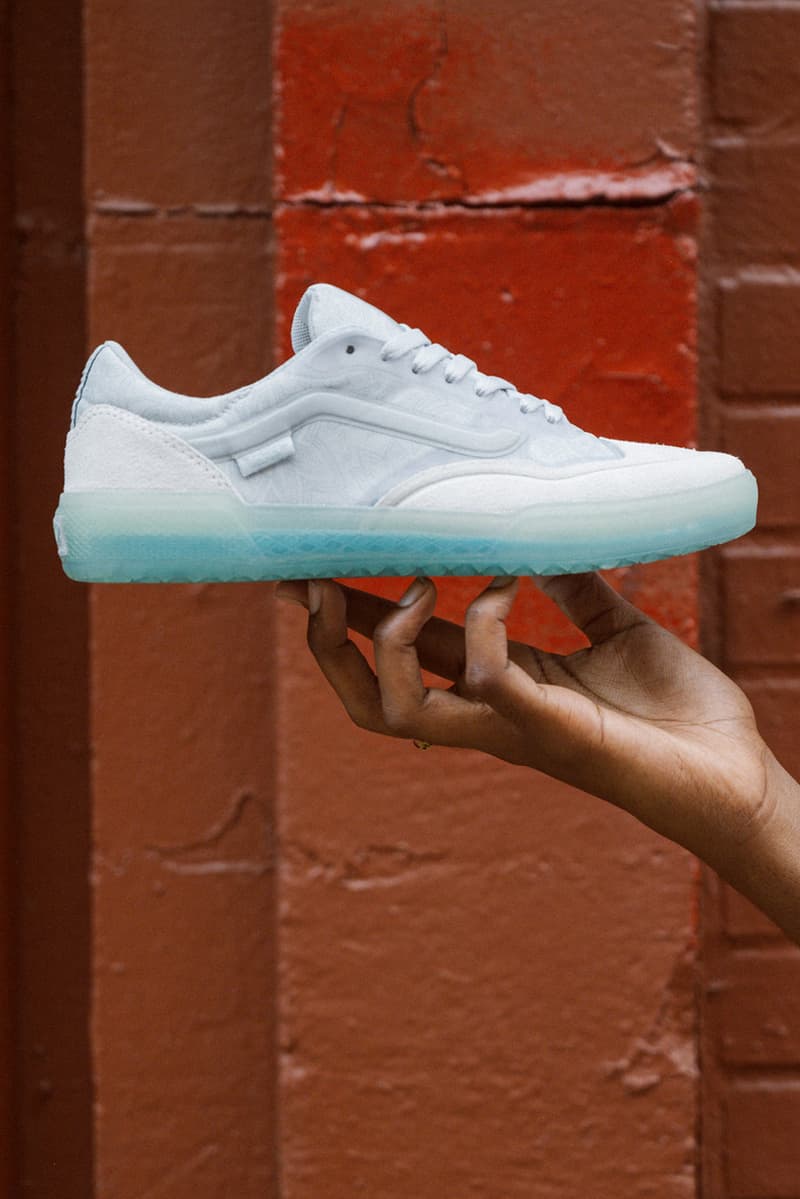 6 of 7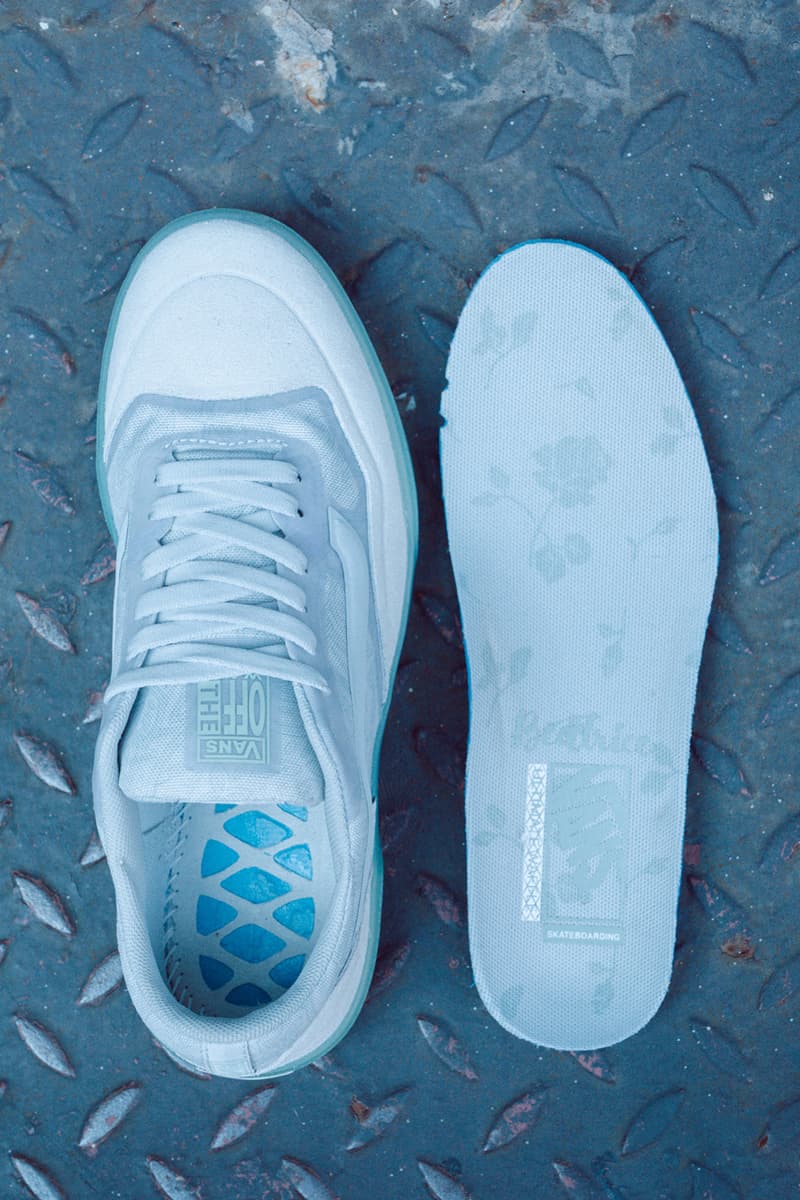 7 of 7
Pro skater Beatrice Domond already has an impressive roster of sponsorships under her belt including Vans, Supreme and Fucking Awesome, and now the 26-year old, Miami-born street skating savant has released her first shoe: a unique take on Anthony Van Engelen's Vans AVE Pro. A physical manifestation of the mutual respect shared by Domond and Van Engelen — who also share a connection through Fucking Awesome, which produces Van Engelen's Hockey brand — the design puts forth a relaxed, understated look and boasts elite performance features.
White Rapidweld uppers provide a seamless fit, bolstered with Vans' DURACAP technology for an extended last. Quarter panels boast a faint but ornate paisley print, inspired by Domond's favorite childhood bedroom set. Insoles supply soft LuxLiner material for impact protection and also serve up a custom floral print. Down below, the ice blue midsole and outsole use Vans' UltimateWaffle construction for top-tier board control during flip tricks and grinds. This outsole is translucent as well, and Domond's signature shows through its rubber folds.
"Getting to do a colorway on the AVE Pro is pretty unreal. I mean, it's the most flattering compliment [a skateboarder] can receive," says Domond. "Anthony is a man of few words and high standards. He doesn't really settle, and it shows throughout his skating and in everything else he does. So, for him to want to do something with both our names on it is a lot of respect."
Beatrice Domond's Vans AVE Pro is available now through the Vans webstore and skate retailers like The Berrics Canteen. The MSRP is set at $110 USD.
Moving from the USA to the UK, Blondey McCoy has launched a YouTube channel with a six-video playlist dubbed On the Record.