Apple Launches "Black Unity Collection" Limited Edition Apple Watch
Including a roll-out of activities in celebration of Black History Month.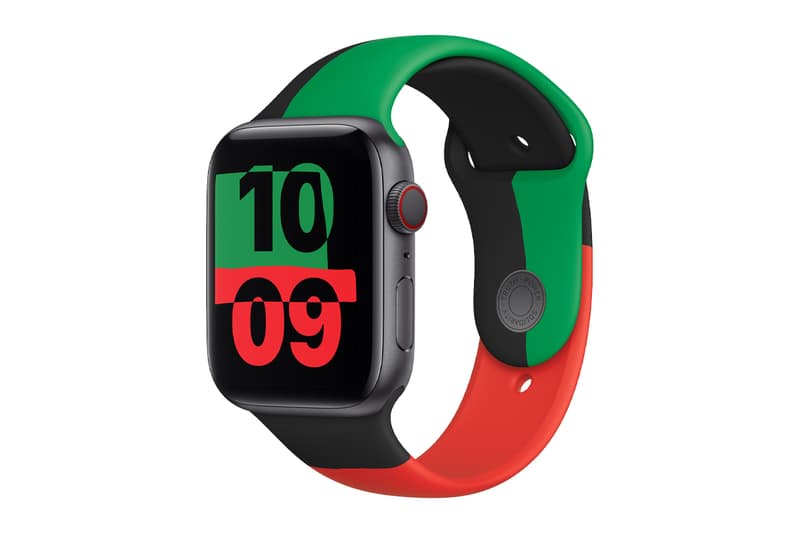 In celebration of Black History Month, Apple launches the Black Unity Collection, which is designed to feature and acknowledge Black history and culture. The collection is comprised of a limited-edition Apple Watch Series 6, the black Unity Sport Band, and Unity Watch face.
The collection is part of Apple's effort in supporting and helping advance six global organizations and their missions in promoting and achieving equality and civil rights in the U.S. and around the world. These organizations include Black Lives Matter Support Fund via the Tides Foundation; European Network Against Racism, International Institute on Race, Equality and Human Rights, Leadership Conference Education Fund, NAACP Legal Defense and Education Fund, Inc., and Souls Grown Deep.
In addition to the watch, Apple has also announced a number of initiatives to be launched during Black History Month. Starting on the first of the month, Apple users can enjoy a new and updated editorial collection across the App Store, Apple Music, Apple TV app, Apple Podcasts, and Apple News that solely feature Black developers, artists, storytellers, and authors.
In collaboration with EatOkra, Apple Maps Guides has been curated to allow customers to better find and support Black-owned restaurants in their communities. Apple Fitness+ subscribers can also enjoy a collection of themed workouts including the first Time to Walk episode featuring author, Ibram X. Kendi. Today at Apple partners with design group It's Nice That to offer a program of hands-on virtual sessions and tutorials hosted by Black creators that focus on using creativity to bring about change.
To further bring attention to the importance of Black History Month and Black creators, Apple's latest "Shot on iPhone" campaign, Hometown plans to highlight the work of more than 30 Black photographers commissioned by Apple. Additionally, Apple recently announced a new set of major project plans to complement the Black History Month activities and as a part of its $100 million Racial Equity and Justice Initiative.
The limited-edition Apple Watch's new design is meant to reflect the Pan-African flag and comes dressed in a black, green, and red-striped face and band. The Black Unity Sport Band has "Truth. Power. Solidarity." laser-engraved onto the interior of the stainless steel fastening pin.
The band is expected to remain on sale all year priced at $49 USD, but the watch ($399 to $499 USD) as a whole will only be sold in February. The watch will go on sale in the US and over 38 select regions beginning February 1 at Apple and Target.
In case you missed it, Apple was hit with a third lawsuit in Europe over iPhone performance throttling.