A Fight Between Amir Khan and Kell Brook Could Finally Happen This Year
The bout boxing has been waiting almost a decade for.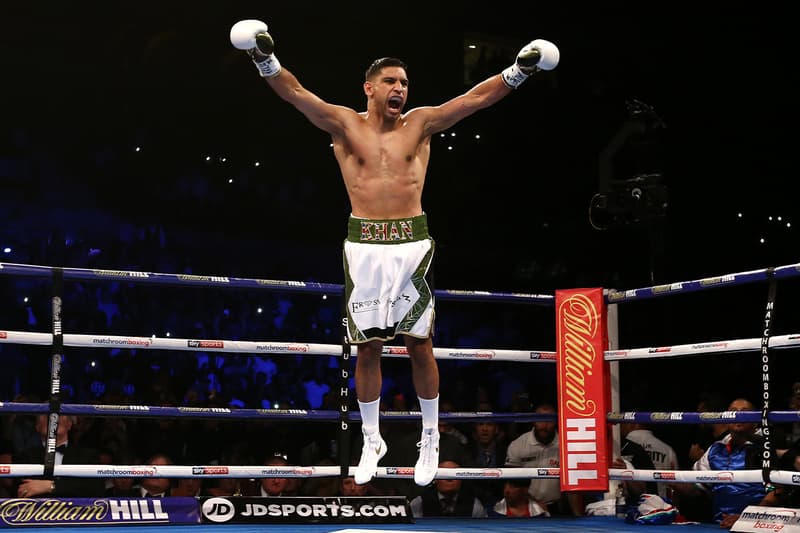 British boxing rivals Amir Khan and Kell Brook could finally be set to face each other in the ring later this year, after almost a decade of rumours.
Back in 2014, Brook won his first world title shortly after Khan was dethroned as champion in the weight class below, before Khan moved up to join Brook at 147lbs; a move that saw the world of boxing calling for the two to meet — a meet that never came to fruition.
Khan — who won the vacant WBC International welterweight title by defeating Australian Billy Dib last year — admitted in a recent interview that he is aiming to fight again "around March or April", before going onto name Brook as his ideal opponent.
"There are so many deals on the table, in the Middle East as well. So, let's see how that plays out," he said. "I think someone like Kell Brook, who has always been running his mouth, I think put him in his place now. "I think it is about time now to put him in his place and shut him up for good".
Brook himself comes off the back of a fourth round knockout at the hands of American fighter Terrance Crawford towards the back end of last year. Despite suffering his career loss, Brook remains confident he'll get the victory against Khan.
"I'm confident I'd knock him out, definitely yeah," he told talkSPORT. "There's only one winner and that's me. It's always been me and, as soon as he's signed that contract, he'll know pretty quick as well. I'll be taking that win".
In other sports news, the organisers of Tokyo 2020 Olympics have admitted it's "absolutely impossible" to postpone this year's event.