John Legend and Quincy Jones Join Recording Academy's Black Music Collective
Aiming to amplify Black voices within the Academy and music.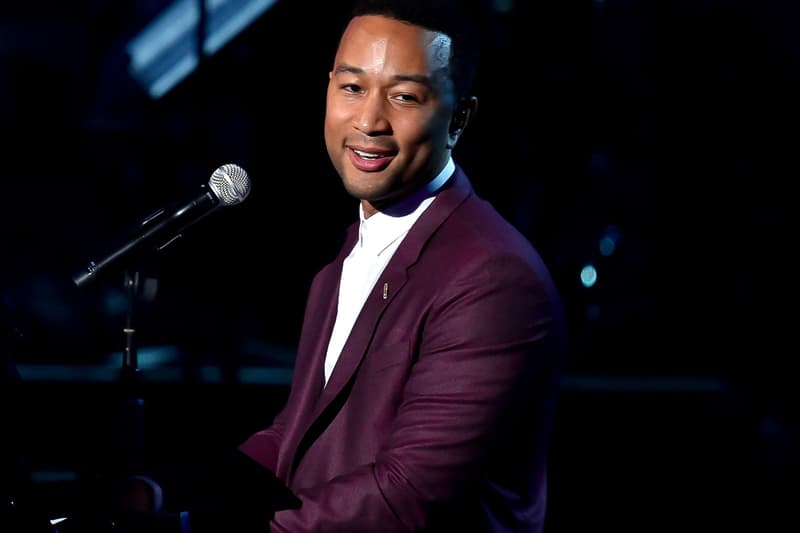 John Legend, Quincy Jones and Jimmy Jam have been named as three of the six honorary chairs of the Recording Academy's newly formed Black Music Collective.
Joining the three GRAMMY winners are veteran executives Debra Lee, Sylvia Rhone and Jeffrey Harleston. The Black Music Collective aims to amplify Black voices within the Academy and music, and will serve as a space for members to open up about emerging opportunities in Black music and will identify ways to further expand representation.
Legend has been vocal about his criticism of GRAMMY voting patterns, agreeing with Diddy's previous statements regarding the lack of respect for Black music. "It's almost impossible for a Black artist to win album of the year. It's like, how many years do we have to see Beyoncé getting snubbed?" he said in an interview. "Kanye [West] has never won album of the year. It's kind of insane, actually…We've got to do something, because that's a terrible record, and Diddy is right to complain about it."
"The Black Music Collective is necessary to help drive the Recording Academy into a new era," Harvey Mason Jr., chair and interim president/CEO of the Recording Academy said in a statement. "Creating an open space for Black music creators can only benefit our membership as a whole. Through the past few months, I've been personally invested in propelling this collective along with chapter leadership within the Academy. Together, we will elevate Black music creators within our organization and the industry at large."
Valeisha Butterfield Jones, who is the Academy's first-ever chief diversity & inclusion officer, added, "As Black music continues to drive culture, it is essential we grow and maintain representation within the Academy and the music industry. We're thrilled to help develop the leaders of tomorrow with impactful educational and experiential programs that we will announce in coming weeks."
Elsewhere in music, stream Big Sean's Detroit 2 now.