Public Enemy to Be Joined by Cypress Hill, Run-DMC and More in Upcoming Album
'What You Gonna Do When The Grid Goes Down?' drops September 25.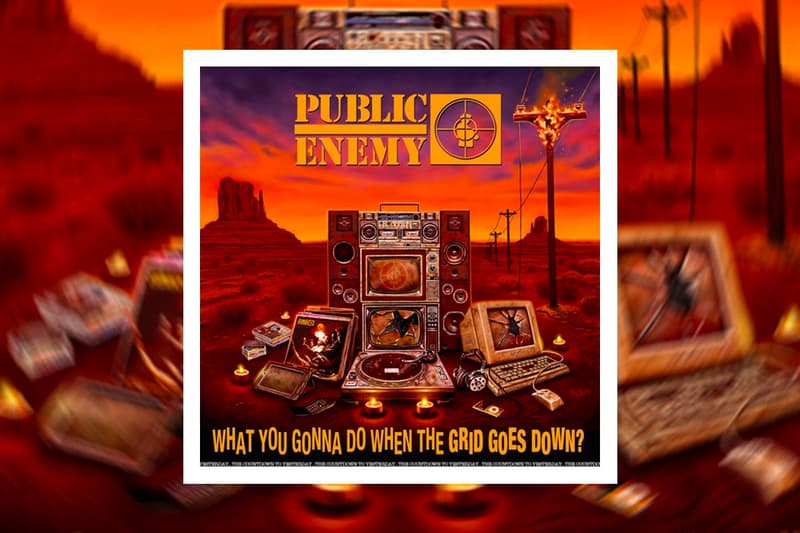 Public Enemy has enlisted the likes of Cypress Hill, Run-DMC, Ice-T and Ad-Rock and Mike D of Beastie Boys for their upcoming album, What You Gonna Do When The Grid Goes Down?
Officially revealing the tracklist, the full-length album will feature a total of 17 tracks and sees a stacked and powerful list of guest appearances including Nas, YG, Rapsody, DJ Premier, Black Thought, Questlove, PMD, George Clinton, Daddy-O, Jahi, The Impossebulls, Mark Jenkins, Ms. aril, S1Ws Pop Diesel and James Bomb.
What You Gonna Do When The Grid Goes Down? marks Public Enemy's first album with Def Jam Recordings in over 20 years. The group began its major-label career with Def Jam in 1987, releasing their debut studio album Yo! Bum Rush the Show in 1987 followed by some of their most revered projects such as It Takes a Nation of Millions to Hold Us Back and Fear of a Black Planet. Public Enemy's last record released under the label dates back to 1998's He Got Game — the group's sixth studio album and the soundtrack to Spike Lee's film of the same name.
Take a look at the complete tracklist below. What You Gonna Do When The Grid Goes Down? drops September 25.
'WHAT YOU GONNA DO WHEN THE GRID GOES DOWN?' TRACKLIST
01 – "When The Grid Goes Down" ft. George Clinton
02 – "Grid" ft. Cypress Hill and George Clinton
03 – "State of the Union (STFU)" ft. DJ Premier
04 – "Merica Mirror" ft.. Pop Diesel
05 – "Public Enemy Number Won" ft. Mike D, Ad-Rock, Run-DMC
06 – "Toxic"
07 – "Yesterday Man" ft. Daddy-O
08 – "Crossroads Burning" (Interlude) ft. James Bomb
09 – "Fight The Power: Remix 2020" ft. Nas, Rapsody, Black Thought, Jahi, YG, Questlove
10 – "Beat Them All"
11 – "Smash The Crowd" ft.. Ice-T, PMD
12 – "If You Can't Join Em Beat Em"
13 – "Go At It" ft. Jahi
14 – "Don't Look At The Sky" (Interlude) ft. Mark Jenkins
15 – "Rest In Beats" ft. The Impossebulls
16 – "R.I.P. Blackat"
17 – "Closing: I Am Black" ft. Ms. Ariel
Elsewhere in music, A$AP Ferg is reportedly no longer a part of A$AP Mob.