'The Walking Dead' Has Infected 'Magic: The Gathering'
Joining the card game's Secret Lair Drop Series.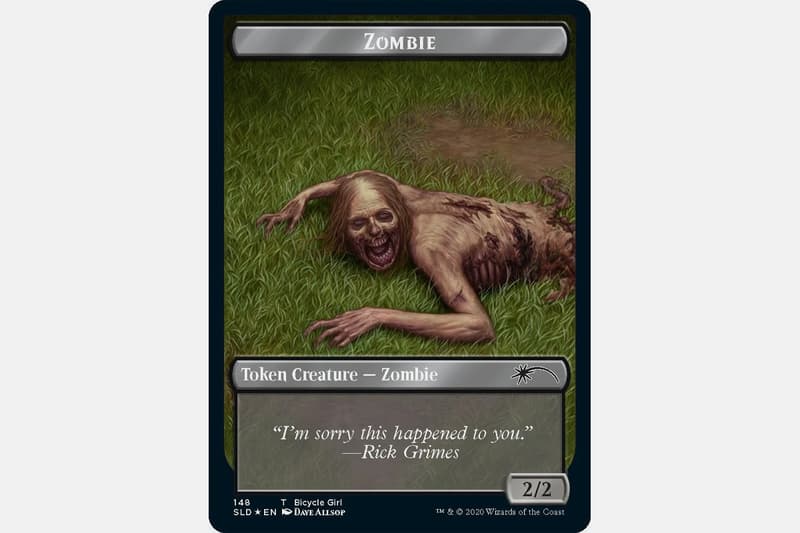 1 of 2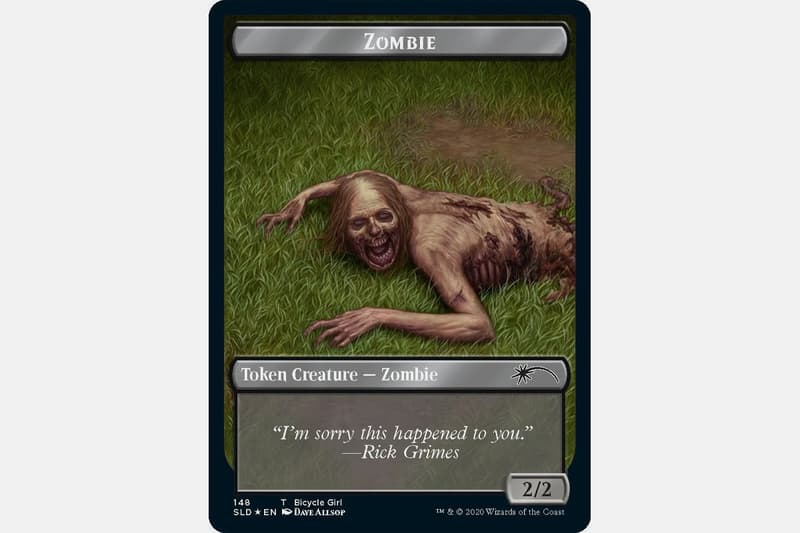 2 of 2
Expanding on its Secret Lair Drop Series, Wizards of the Coast has now tapped into AMC's hit zombie series The Walking Dead for its latest Magic: The Gathering collaboration. While information regarding the actual drop itself is still scarce, the gaming company has given fans a teaser with a new Zombie token that seems to be the same kind produced by the banned Field of the Dead card, as well as a Liliana, Dreadhorde General Planeswalker card featuring the "Bicycle Girl" walker from the acclaimed television series.
For those unfamiliar, Magic: The Gathering's Secret Lair Drop Series is a collection of special limited-edition print runs featuring cards with exclusive designs and artwork from outside the usual Magic universe. The Series has covered everything from dog and cat-themed releases to cross-brand offerings such as Godzilla, My Little Pony, and Transformers. It also celebrated International Women's Day in March this year with five borderless cards created and curated by women.
Magic: The Gathering will release more updates soon regarding the new The Walking Dead drop, so fans should definitely stay tuned.
Elsewhere in gaming, Sony is looking to bring first-party PlayStation titles to PC.