Hennessey Unveils Outrageous Ram 1500 TRX 6X6 "MAMMOTH"
"…a completely ridiculous idea, which is exactly why we are doing this."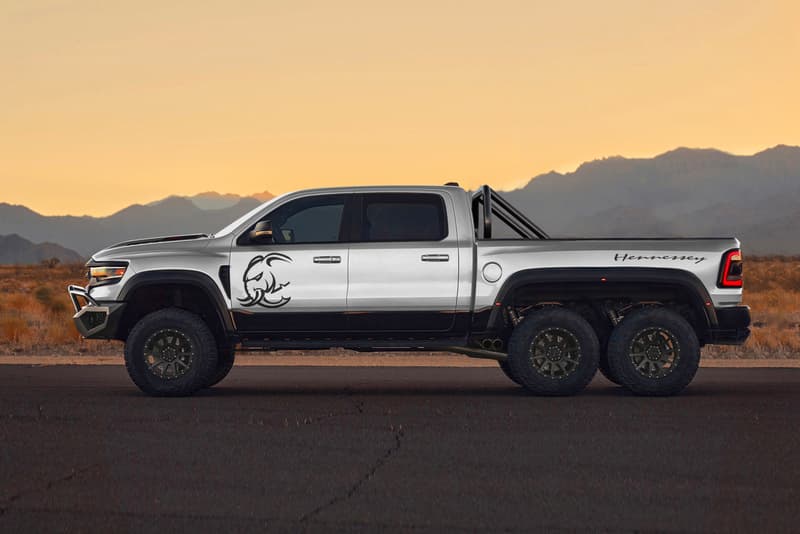 There are trucks, and then there's the Hennessey 6X6 MAMMOTH. Just announced by Hennessey Performance Engineering, the MAMMOTH is based on the 2021 Ram 1500 TRX and will see its supercharged Hellcat 6.2-liter V-8 swapped for a modded 7.0-liter Hellephant crate engine — taking the horsepower range from 702 hp to 1,200 hp.
Each MAMMOTH will take roughly four months to build and will be upgraded with a larger flatbed, a six-wheel drivetrain, new bumpers, and an overhauled suspension system. The MAMMOTH will be as rare as it is expensive as Fiat Chrysler Automobiles have supplied only three of the massive crate engines to HPE, allowing for only three examples at $500,000 USD each. Those looking to acquire one can head over to Hennessey Performance to get on the list.
In other automotive news, Kanye West gifts 2 Chainz a SHERPA "YEEZY Mobile" for his birthday.