Keith Hufnagel, Skate Icon and HUF Worldwide Founder, Has Died
At the age of 46 following a battle with brain cancer.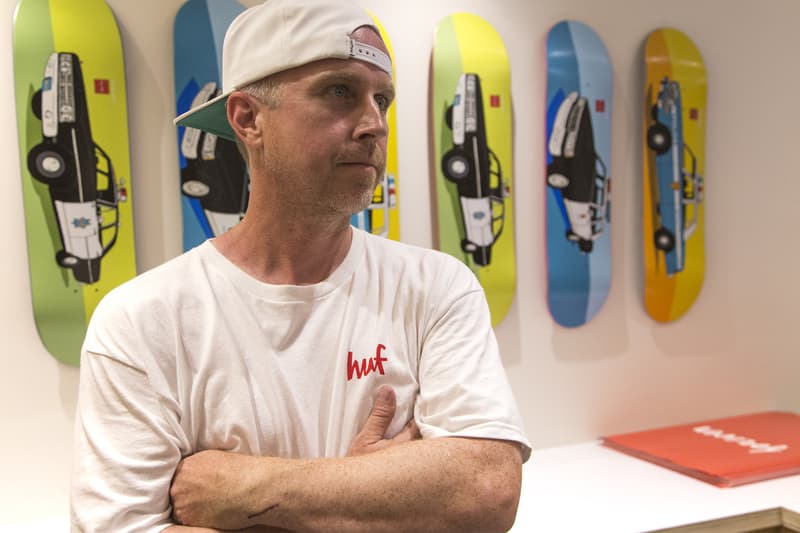 Shocking the skateboarding and streetwear world, skate icon and HUF Worldwide founder Keith Hufnagel has died at the age of 46. Following a two year battle with brain cancer, "HUF"nagel, unfortunately, succumbed to the disease surrounded by his wife, Mariellen, their children and friends.
Born in New York City in 1974, the celebrated figure made a name for him in professional skateboarding helping shape the East Coast skating scene in the '90s. Founding HUF Worldwide in 2002, Hufnagel moved to San Francisco to open the first-ever HUF shop which would become a major part of the genesis of streetwear and skate culture as we now know it. Back in August 2018, Hufnagel introduced a new Chief Executive Officer Steve Holley to manage his brand following a majority stake purchase by Japan's TSI Holdings.
Catch an official statement from HUF Worldwide regarding the death of Keith Hufnagel below.
We are absolutely heartbroken to deliver the news today that HUF founder Keith Hufnagel has passed away. Keith battled brain cancer for the past 2.5 years. And though he beat the odds and fought back much longer than his diagnosis permitted, he ultimately and unfortunately lost the fight.

Keith was not only the "HUF"nagel in HUF. He was the heart and soul of this brand. He built and brought together a community of people like no one else could.

Keith paved the way for all of us – as a respected professional skateboarder, shop owner, brand founder, footwear and apparel designer, creative director, and industry leader. He showed us how to do it, and how do it right.

Keith loved skateboarding and the culture around it. He did things his way and did them for the right reasons. He inspired so many of us across the globe.

But above anything else, Keith loved and supported the people around him. He would do anything for his friends, family and children. He passionately wanted to see others succeed. And we all loved him for it.

Keith's legacy will continue to live on at HUF. Today, tomorrow and forever.

Rest in peace, Keith.
We are devastated to hear that Keith Hufnagel has passed away. His impact on skateboarding, both on his board and off it as a designer, brand owner/founder and friend will live forever. Rest in peace, Keith ??? #keithhufnagel #huf pic.twitter.com/MQHNcaPaKt

— USA Skateboarding (@USASkateboard) September 24, 2020