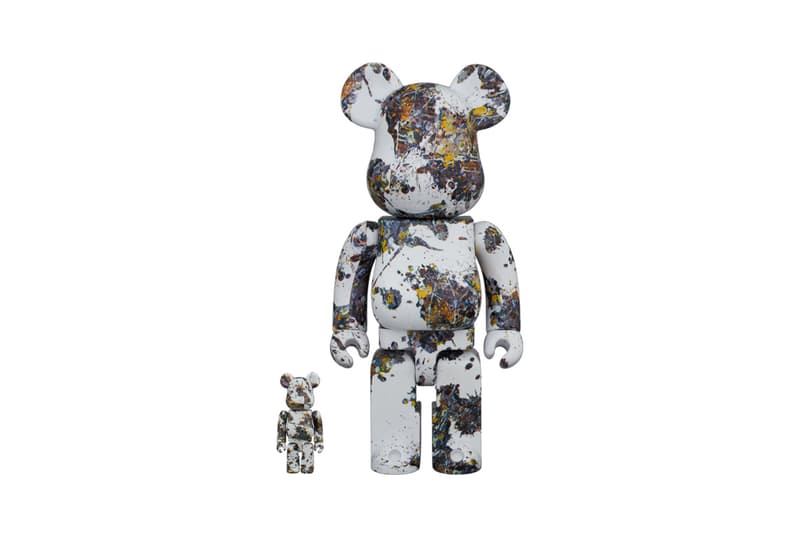 1 of 2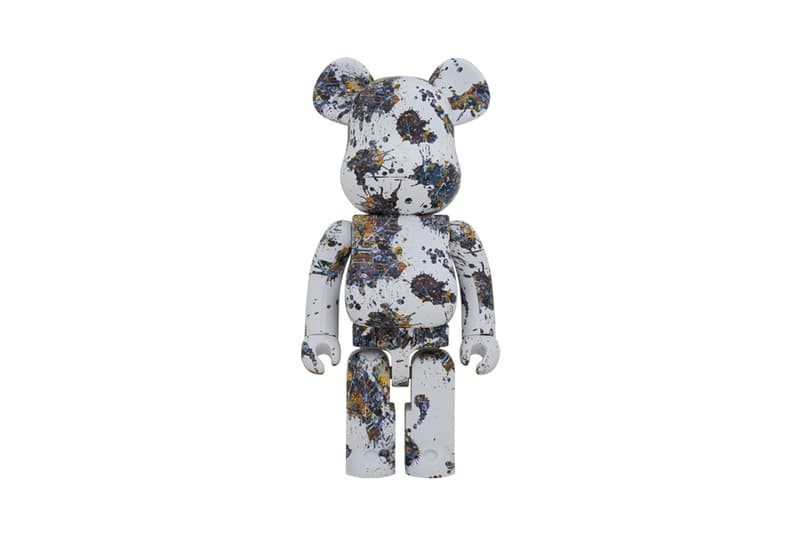 2 of 2
Medicom Toy Unveils BE@BRICK Covered in Jackson Pollock Artwork
Colorful splatter motifs all around.
---
Medicom Toy has once again teamed up with the Pollock-Krasner House on a collection of limited edition BE@RBRICK figurines. The new series features 100%, 400% and 1000% versions. From head to toe, the variants are completely covered in the late abstract expressionist's easily recognizable, paint splatter motifs. The last time the duo collaborated on a BE@BRICK figure was back in March 2018. For that release, the pair unveiled a one-of-a-kind recreation of the artist's paint splatter artwork in bold hues.
Jackson Pollock was one of the key figures of abstract expressionism — an art movement defined by the free-associative gestures in paint that is often referred to as "action painting." Most artists painted on a surface that stood upright or vertical. However, Pollock stood amongst his peers by painting on canvasses that were laid on the floor so he could move around all four sides of his work. His signature "dripping" method of creating compositions using paint from the tube instead of painting from the brush allowed him to make some of the most dynamic works.
The Jackson Pollock BE@BRICK is available on Medicom Toy's website and select stockists with prices ranging from ¥13,000 JPY to¥58,000 JPY (approx. $123 USD to $550 USD).
For more BE@BRICK figures, check out mastermind JAPAN's aroma diffuser with Medicom Toy.