Austin Lee Releases Playful 'Bird With Tree' Sculpture Edition
Available on Pace Prints for $15,000 USD apiece.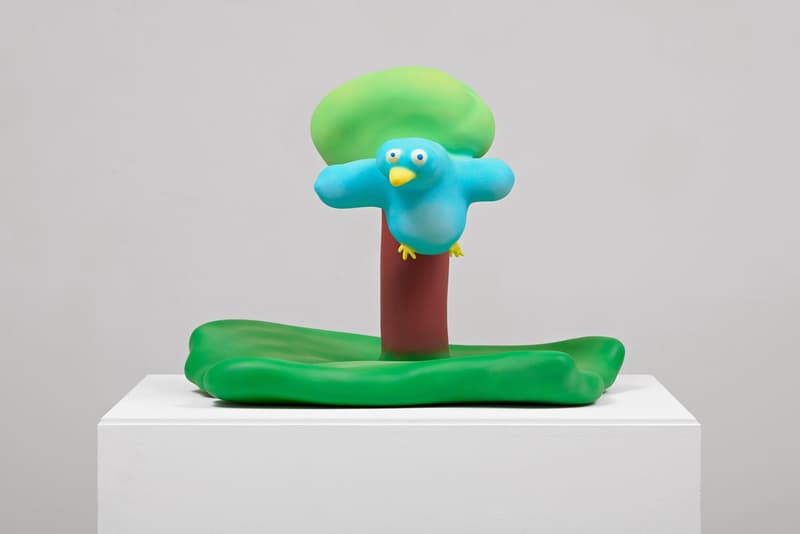 1 of 4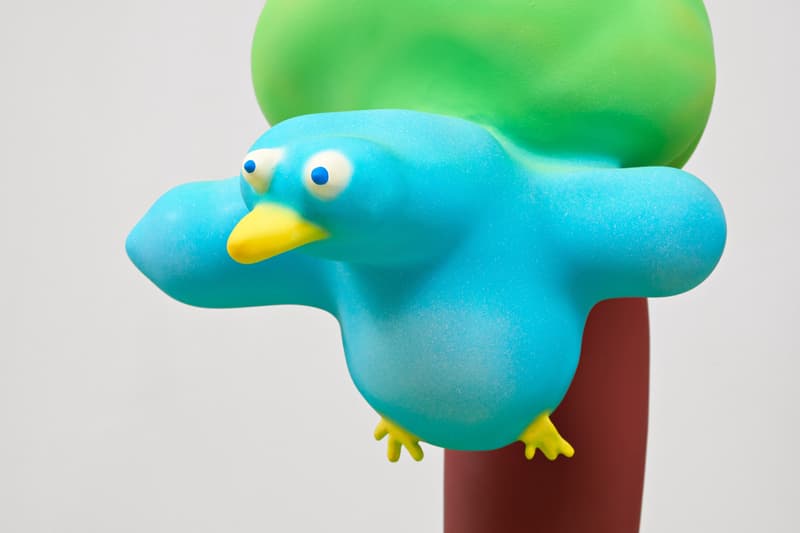 2 of 4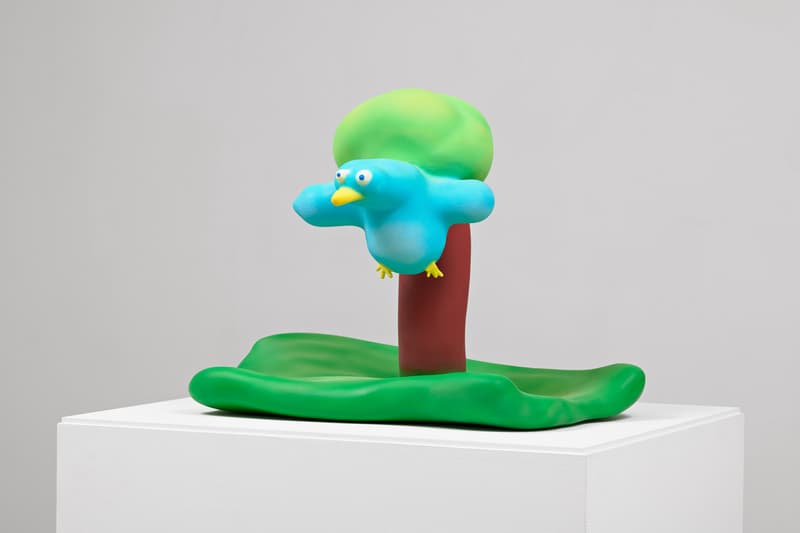 3 of 4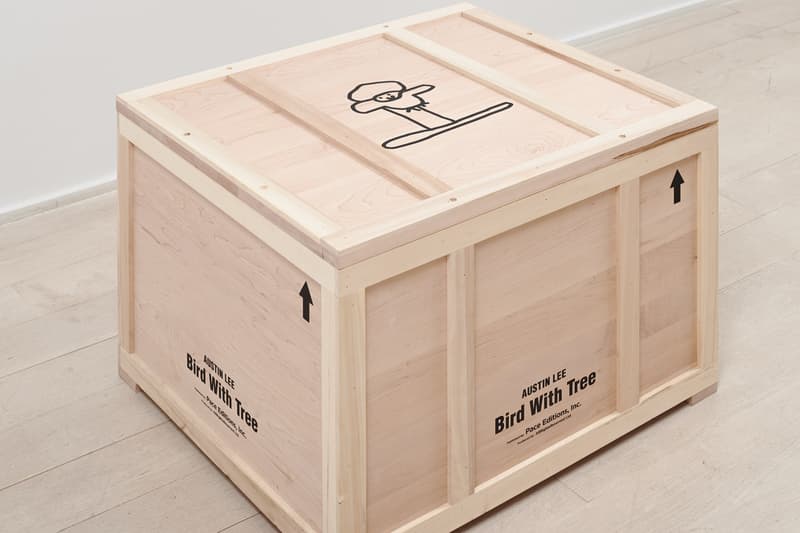 4 of 4
Austin Lee recently launched his second solo exhibition titled "Aah" at Berlin's Peres Projects. The New York-based visual artist returns with a new sculpture edition offered by Pace Prints and produced by AllRightsReserved. Titled Bird with Tree, the painted bronze statuette stands approximately 15 inches high and is only available in an edition of 20 pieces.
To create the sculpture edition, Lee sketched a drawing on his iPad and then transformed that illustration into a three-dimensionally printed object. The piece is then cast in bronze and painted by hand. The artist often uses this technique across his works that are filled with whimsical, imaginary creatures set against gradient backdrops.
The work is part of Lee's series called Frontal Sculptures — three-dimensional works developed from one specific viewpoint. "Based upon frontal perspective, the other sides of the form happen by chance. From the face, Bird with Tree appears to be flying, but the side view destroys the illusion. The subject matter of the bird is antithetical to the unnatural world of VR. Lee's virtual flora and fauna draw connections back to organic reality," said Pace Prints in a statement.
Each piece will be shipped in a custom designed crate with Certificate of Authenticity which is signed and numbered by the artist. Head to Pace Prints' website now where you can see Bird With Tree on sale for $15,000 USD apiece.
Elsewhere in art, renowned French photographer Julien Boudet has released a new print edition called GT3 RS, Tailwind et Shox with Stems Gallery.