Satisfy Is Taking The Performance Out of Performance Wear
The founder of the Parisian running brand on fitness culture and reaching the elusive "runner's high."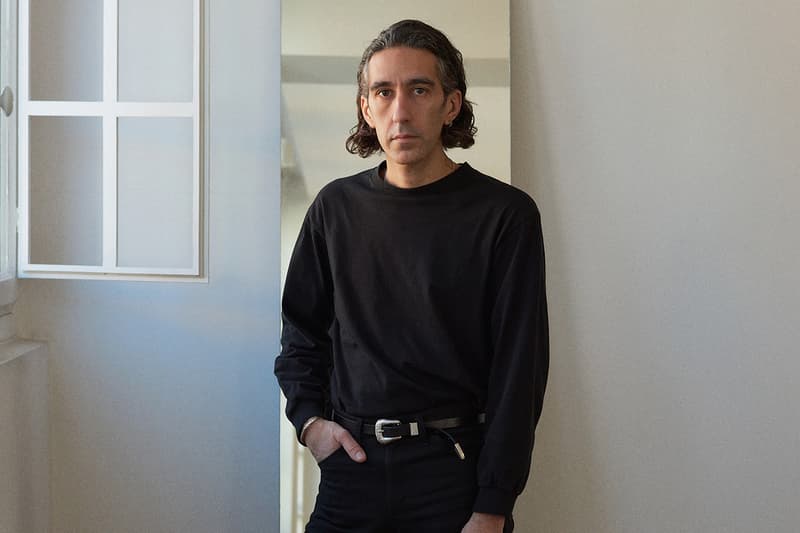 At the start of 2020, the thought of heading outside and circling laps of the local park was far from appealing for many. But nine months and a global pandemic later, and spending time outside has become a luxury.
According to recent NHS figures, downloads for Public Health England's Couch to 5k fitness app — a running plan for beginners — skyrocketed over the first three months of lockdown, with 858,000 downloads compared to 448,000 during the same time last year. Across the U.S., fitness watch manufacturers Polar announced that during the first month of lockdown its users logged a 13-percent increase in running activities, compared to the previous month.
While the benefits of running from a physical and performance aspect are obvious, it's often been said that running is one of the greatest equalizers when it comes to mental health and well-being. Researchers in the U.S. recently revealed a study that shows for generally healthy adults in their 20s, 30s and 40s, partaking in aerobic exercise regularly increased their moods considerably.
"Running isn't just an activity, it's a lifestyle. It's how you eat, how you sleep and how you act."
For Brice Partouche, founder of the Parisian running label Satisfy (and a runner himself), it's this aspect of running that propelled him to launch the brand almost five years ago. Growing up in Grenoble in southeast France, Partouche was immersed in skateboarding and snowboarding culture from a young age, a laid-back way of life he's lived by ever since, and that he's now applied to running. "To me skateboarding and snowboarding isn't a sport. There's no score, it's more about a personal experience," he told HYPEBEAST. "There are no teams and it's like an ensemble of friends and culture. That's why I chose to skate as a kid and why I've now turned to running — it's not about the performance to me, it's about the experience."
"At school I associated running with competition, because it's all about the sprint and who is the fastest," he continued. "I don't say that one is better than the other, it's just the competition element does not resonate at all."
Though running undoubtedly has a positive effect on both physical and mental health, runners can often become obsessed with time and speed thanks to social running sites like Strava and Runkeeper, which allow runners to view other users' runs and activities. By its very nature, running is addictive: the endorphins released can both reduce the perception of pain and trigger feelings of euphoria. Yet for those who find running and performance addictive, the activity can often have a detrimental effect.
Taking up running at the age of 35, Partouche was never in danger of falling victim to the sport's competitiveness. Shortly into his running journey, he came to realize that there was a gap in the market for like-minded runners who shared his simple love of running purely for enjoyment, as opposed to solely performance. "You don't start a brand if there is no community. I found it hard to switch my environment from what I was usually surrounded by in fashion, I didn't want to belong to a running club," he admitted. "But I knew I wasn't the only one who felt like this, who wanted to enjoy running for running."
Partouche admitted that he didn't feel a part of what labels like Nike and adidas were doing at the time, something that was somewhat a final straw in seeing him create Satisfy. "What the big brands were doing with the performance side of things it didn't resonate with me at all. There was no music, no art, no experience. I wanted to give running a new culture, an alternative."
"I think there are two different types of people in running," he continued. "What we try to say with Satisfy is: we belong to this community of people who aren't focused on time. If you run fast, you run fast, great, but we don't judge on speed or length of run."
Since launching in 2015, Satisfy has become renowned in the world of running apparel for its expert use of premium fabrics and its unique look. From its snakeskin shorts crafted from a technical silk, to its cotton moth-eaten T-shirts, designed for efficient ventilation, their products are like no other.
"It's fine to run with cotton, I find something very pleasing about seeing my sweat."
"The first collection was based around my own experience of running," he said. "When I started to run, I was just wearing a vintage band tee and a basic pair of short shorts and running shoes. I kind of liked the look of technical shorts and a cotton T-shirt. It's fine to run with cotton, I find something very pleasing about seeing my sweat."
A signature feature of the brand since it was founded is the influence that comes from the elusive "runner's high," a much-debated state of mind that's said to be reached during a run. "The high is a very personal feeling and experience," explains Partouche. "For me, it's not something you reach every time you run, but when you do reach it you remember it. But, if you want to reach the high, you want to feel like you aren't wearing any products, you need the best fabrics. Running has to be a tactile experience and not only visual, the fabrics need to be the best too."
Partouche acknowledges that reaching the high is a moment of joy, which he believes can extend outside of running too. "Most of the time it [the high] happens for me on my longer runs, usually after 30-35 minutes," he said. "It's this feeling of my brain floating and you don't even think about your legs or your breath. You're just lost in your thoughts. If you can reach this moment of joy when you run, it could lead to happiness."
When it comes to the products themselves, Satisfy's use of premium materials, functional features and comfortable designs have all been merged in an attempt to help runners reach the high — yet it's often the stories that surround the brand's releases that take center stage. "I like to think that our products are the merchandise of our story telling," Partouche explains. "Running is like going to a concert of your favorite band. You bring back the experience and the songs you like, but maybe you stop by the merch table and get a T-shirt or a cap. You want a souvenir from this experience."
Satisfy has always embraced long-distance running as opposed to shorter distanced sprint running. "We never do campaigns on a track or anything. I'm not designing for the sake of design, for me it's about the purpose and the functionality of a product, if it doesn't offer something more we won't make it."
While the global pandemic continues to affect how and when we can run, it also offers us a moment to sit back and evaluate our lives and our habits. Partouche, though, hopes that Satisfy — in both its storytelling and its products — can help inspire people to run too.
"If you want to reach this moment of clarity, when you become the best of yourself or what you think is the best, we hope we inspire it," he says. "Running has changed my life. Running isn't just an activity, it's a lifestyle. It's how you eat, how you sleep and how you act. If 10 years ago you would've told me I was going to own a running brand I wouldn't have believed you, but if Satisfy can inspire others to run or even inspire them to have a more healthy lifestyle, then I'm more than happy."