EXCLUSIVE: Jaden Smith Looks for Solutions to Racial and Social Justice Issues in New Series 'The Solution Committee'
"This show is about educating the youth and making sure they feel empowered and ready to vote."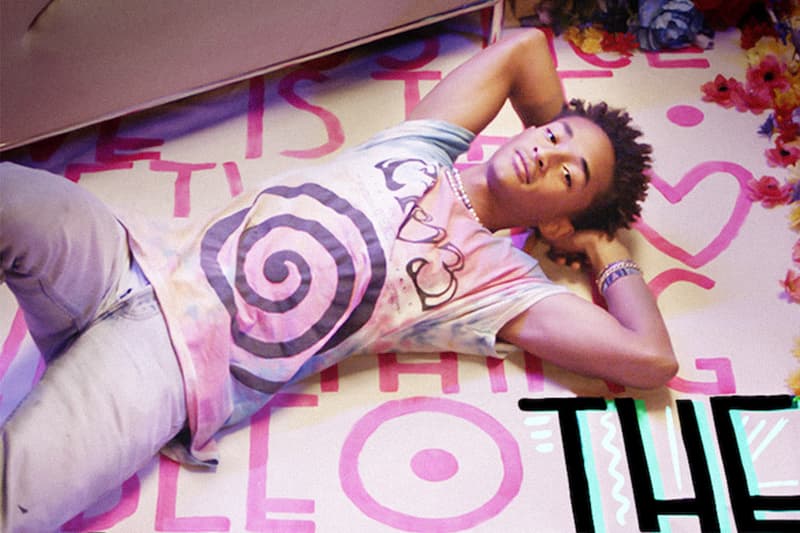 Jaden Smith will be exploring changes regarding racial and social justice issues in his upcoming Snap Original series, The Solution Committee.
Helmed by Westbrook Media and Snap Inc., the unscripted series will offer viewers "a real, human look at the urgent injustices facing our society and the young activists fighting to dismantle a political system that for centuries has perpetuated systemic racism." Smith will team up with some of the best and rising young minds to address topics such as the police criminal justice reform, voting access, gender justice, housing, economic justice, climate change and education reform, exploring realistic solutions to these longstanding problems in America. He'll also be joined by other celebrity friends such as Hailey Bieber, Common, Willow Smith, Janelle Monáe, Phoebe Robinson, Yara Shahidi, Lena Waithe and more.
The Solution Committee will be comprised of eight episodes — all of them ending with a swipe-up to register to vote — with each one focusing on a different issue and spotlighting a young activist who is already working to help their community solve that problem. The first two installments will focus on "How to Vote" and "The Power of Your Vote" and will feature Smith, celebrity guests Hailey Bieber and Yara Shahidi, and activists Gabe Fleisher (21-year-old founder of the non-partisan organization Wake Up To Politics) and Winter BreeAnne (20-year-old national student leader for Women's March Youth Empower who helped launch the #PowerToThePolls campaign).
"Historically people between the ages of 18 to 23 have been less likely to vote. This is because a lot of young people feel like they don't have the information or know where to get it," Smith shared in a statement. "This show is about educating the youth and making sure they feel empowered and ready to vote."
The Solution Committee premieres September 21 exclusively on Snapchat, ahead of National Voter Registration Day on September 22 and prior to the November 3 elections.
Elsewhere, watch Paul Rudd deliver a COVID-19 PSA as a "certified young person."