Paul Rudd Is a "Certified Young Person" In Comedic COVID-19 PSA
Urging all millennials to mask up.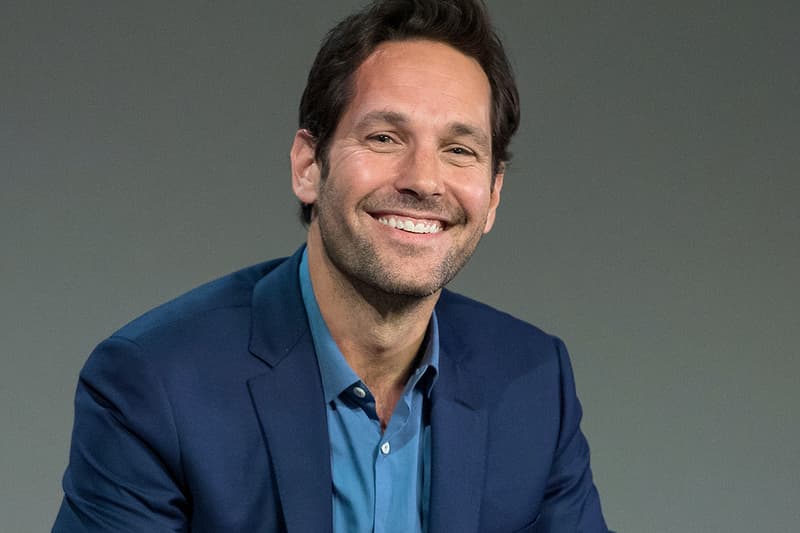 Paul Rudd has urged young people, especially Millenials, to wear face masks in light of the current COVID-19 pandemic. To do this, the 51-year-old star dressed up as a "certified young person" in a comedic PSA video that New York Governor Andrew Cuomo put initiated.
The video is roughly two minutes long and cuts right to the chase. "Yo, what up dogs, Paul Rudd here," says the actor, walking into the frame wearing a bright yellow hoodie and a hat tilted to the side. "So fam, let's real talk: masks, they're totally beast! So slide that into your DMs and Twitch it." Besides the skateboard he's seen holding in the beginning, he also carries other objects, like an electric guitar, a football and speakers, to mention a few, mimicking the look of old PSA videos. Next, he mentions, "yo, listen Hypebeasts, masks protect you and your dank squad." Rudd wraps up the video with a more serious tone, "just wear a mask! It's easy, it's simple… People are dying. Hundreds of thousands of people are dying and it's preventable. Just wear a mask; I shouldn't have to make it fun. It's science."
Scroll below to watch Paul Rudd's comedic COVID-19 PSA.
In case you missed it, Rick and Morty's writer has joined Ant-Man 3's production team.
Certified young person Paul Rudd wants you to wear a mask. Listen up: pic.twitter.com/GTks5NUBmR

— Andrew Cuomo (@NYGovCuomo) September 14, 2020