MATCHESFASHION Throws Its Weight Behind Young Designers
The retailer's "Innovators" programme will provide support to 12 emerging labels.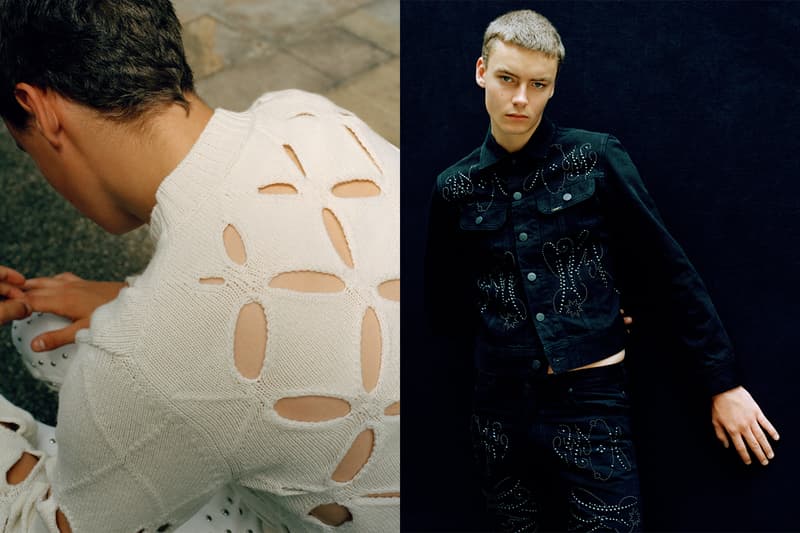 While every aspect of the fashion industry has been rocked by the COVID-19 pandemic, it has disproportionately affected young designers and emergent brands: with stores going bankrupt, supply chains disrupted, and buyers cancelling orders, many of fashion's newest names are finding their income streams drying up rapidly. Only in June, the emergent New York label Sies Marjan was forced to close its doors for good.
Today, the fashion e-commerce site MATCHESFASHION laid out its plans to mitigate the challenges felt by young designers, with the launch of a year-long programme, 'The Innovators.' The company has selected twelve brands, covering menswear and womenswear, who will receive the guaranteed support of the retailer for the next twelve months.
The bulk of the support offered will come through marketing exposure: in a release, the retailer emphasised the global promotion that the brands will receive via MATCHESFASHION's social media channels, and the retailer's own editorial content. However, the designers will also be given preferential payment terms by the retailer – something that can provide a lifeline to a brand's cashflow. Additionally, the commitment from the retailer to support the designers, regardless of their sales performance over the next twelve months, provides the brands with an otherwise un-guaranteed income source.
Priya Ahluwalia, who is one of the designers receiving the support programme, said "As a young designer, you get stuck in a 'Catch 22' because people know you in your city, but you do not have the marketing budgets to go global. Sometimes it's difficult because a lot of consumers just want the big houses so to be given a platform and the help to succeed in a way is beyond what is necessary."
The full list of brands selected for inclusion are Art School, Ahluwalia, Chopova Lowena, Stefan Cooke, Germanier, Halpern, Harris Reed, Charles Jeffrey LOVERBOY, Thebe Magugu, Ludovic de Saint Sernin, Bianca Saunders, and Wales Bonner. Of the twelve, eleven were already stocked by the retailer prior to the launch of the programme.
"Over the last five months we've heard from so many of our partners their worries about how their business can not only thrive but survive," said Matches' head of menswear, Damien Paul. "Putting together The Innovators Programme seemed like a logical step to ensure we help these designers, not only in a practical sense but also to allow them the space to continue to push the boundaries of fashion, to experiment and to take risks."
The Innovators Programme will launch formally in September with a series of activations to support the designers.
The pandemic continues to play havoc with global retail: in New York, Manhatten's retail rent is at its lowest since 2011.