This Light Sculpture by DRIFT Is Made of Real Dandelion Seeds
Launching in an edition of 50 on Avant Arte.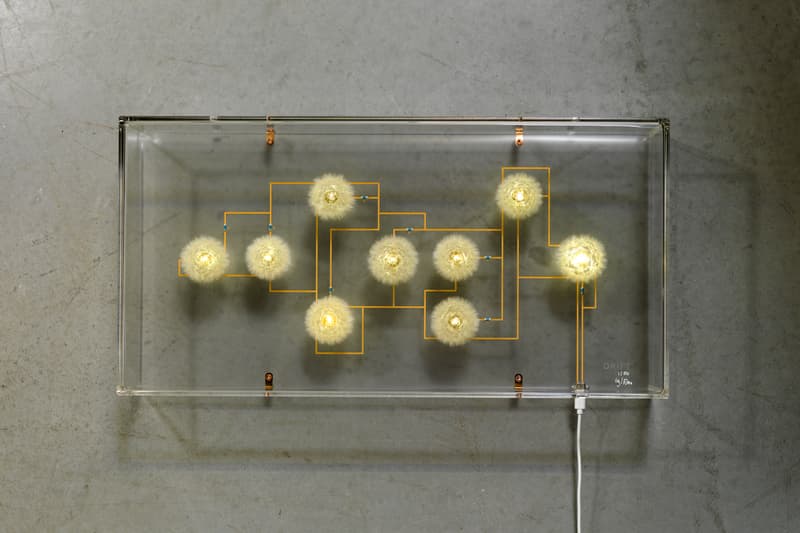 1 of 4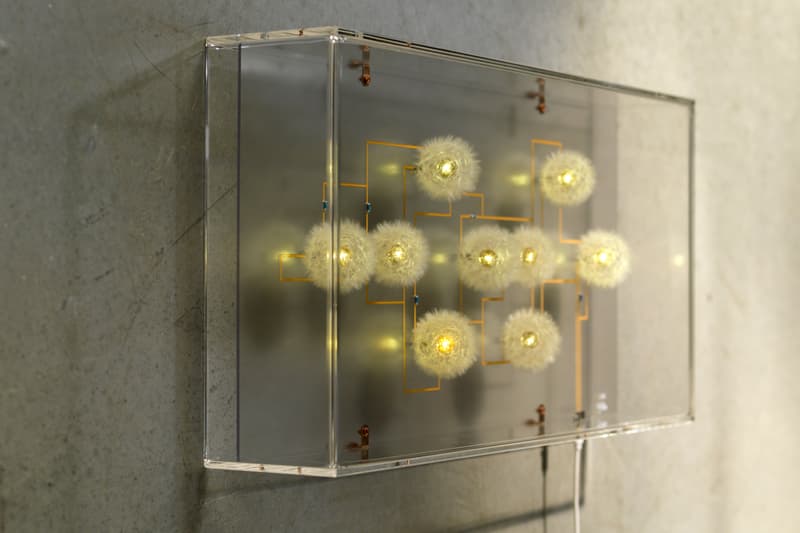 2 of 4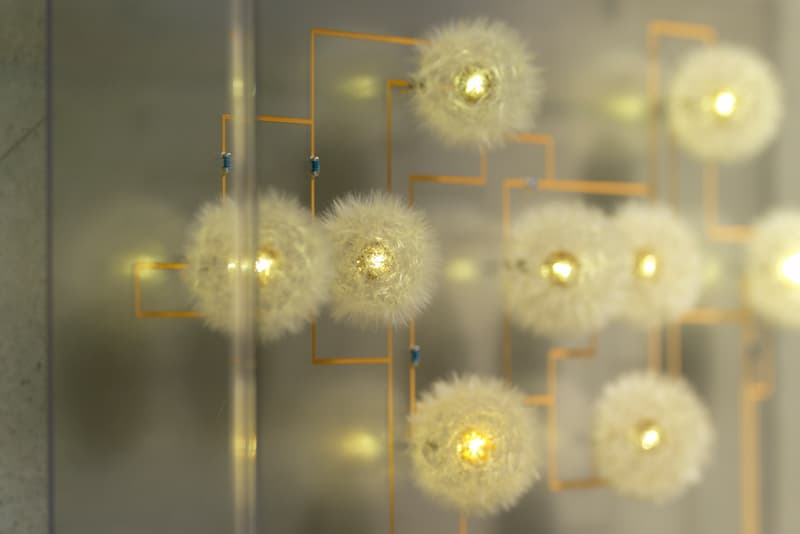 3 of 4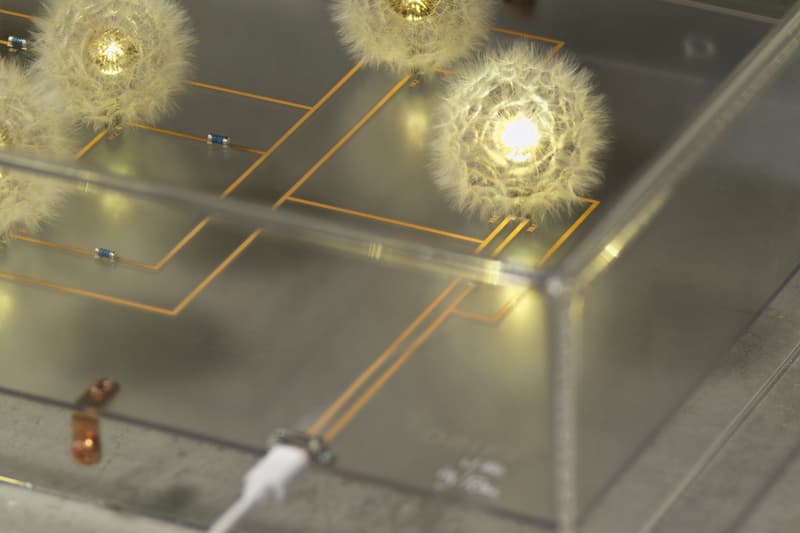 4 of 4
From suspending a giant concrete block to launching 300 drones in the sky to mimic the flight pattern of starlings, artists Ralph Nauta and Lonneke Gordijm of Dutch collective DRIFT are known for realizing groundbreaking installations that largely draw inspiration from the natural world. The duo recently teamed up with Avant Arte to launch a new light sculpture edition called ANOTHER FUTURE.
The minimalist, translucent work was inspired by the "extraordinary architecture" of the dandelion. The artists hand-picked various dandelions, plucked their seeds and then reconstructed them around an LED bulb to create the luminous piece. A total of nine "dandelights" are encased within the plexiglass covering of the piece. The work also includes a USB-C cable and a location-specific plug.
"After 15 years of studying dandelions, I saw so much cleverness in this plant, that doesn't have a central brain. There is so much tactility. Somehow this plant feels its environment and is aware of it, in a completely different way than how humans and animals think. I could talk for hours about dandelions," said Gordijn in a statement. Nauta added: "Nature is our past, present and future. Technology is an extension of Nature and should only be used to connect humanity to Nature, not to disconnect."
ANOTHER FUTURE will launch in an edition of 50 on Avant Arte's website this September 2 for €4,600 EUR (approx. $5,477 USD) apiece.
Elsewhere in art, Dallas Contemporary will drop a never-before-seen Yoshitomo Nara print.