300 Drones Illuminate Night Sky in Rotterdam to Celebrate Freedom and Health
Organized by Studio DRIFT to celebrate Liberation Day in the Netherlands.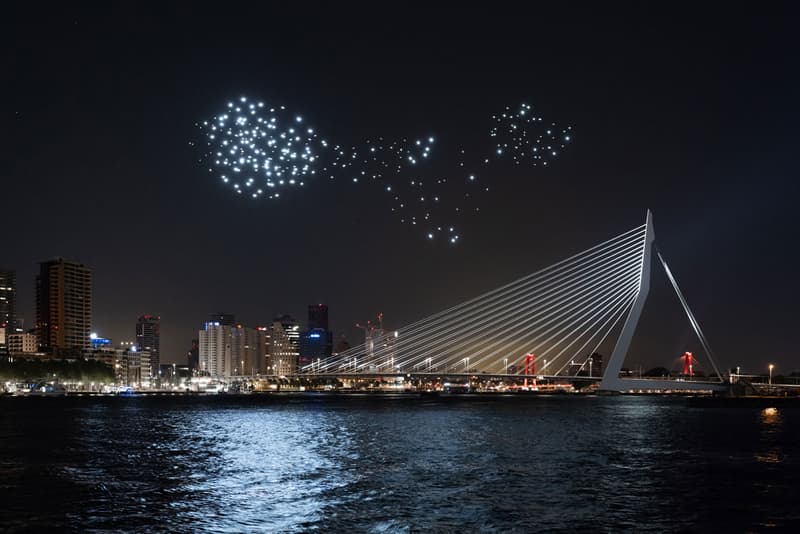 1 of 5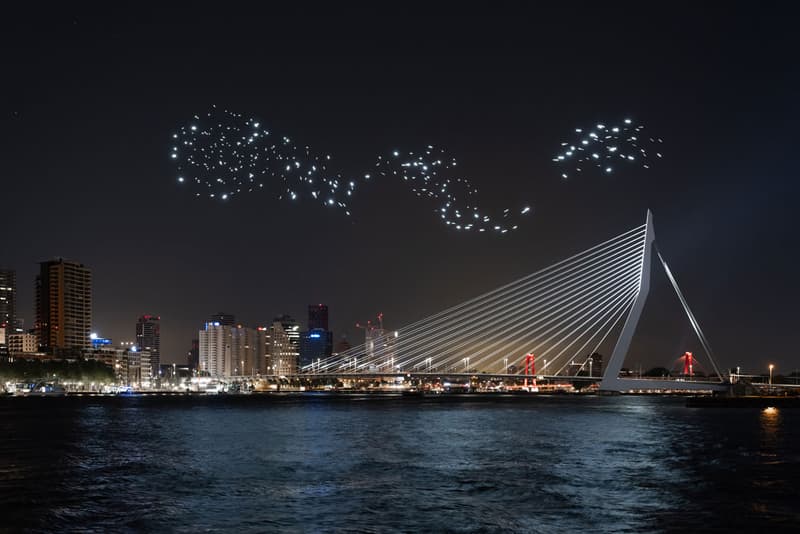 2 of 5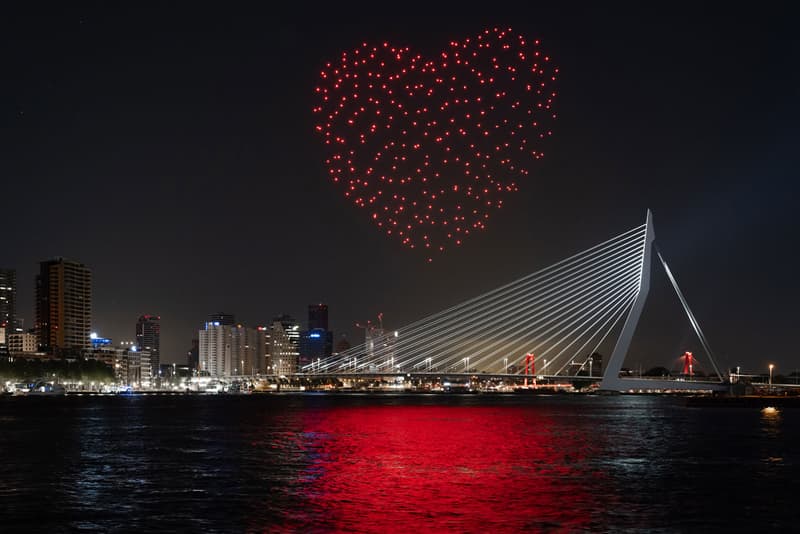 3 of 5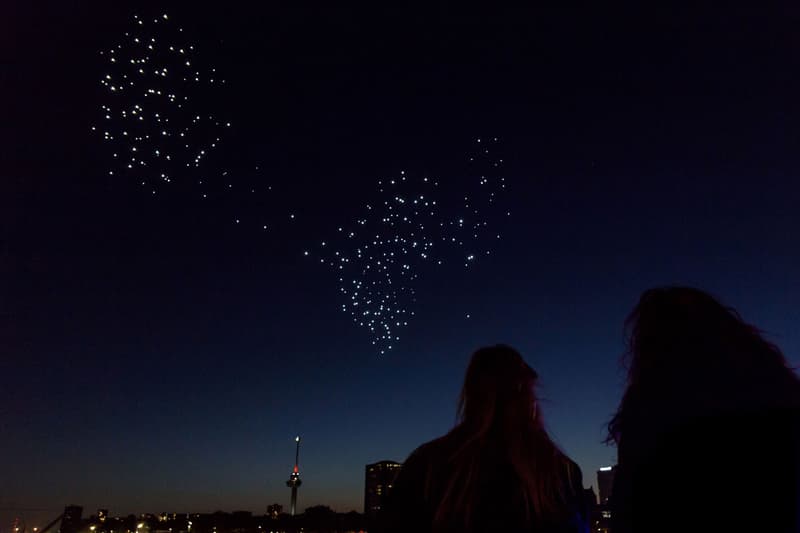 4 of 5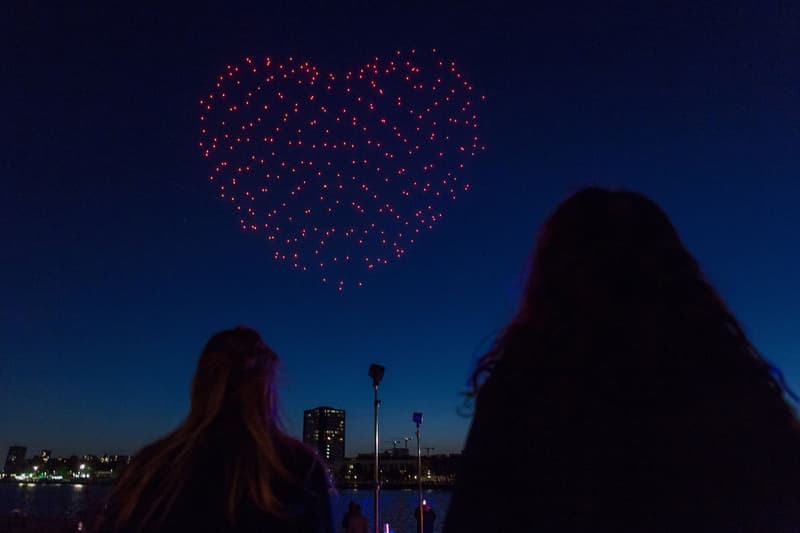 5 of 5
For Liberation Day in the Netherlands on May 5, artist duo Studio DRIFT launched a massive performance art installation over the River Maas in Rotterdam. Called Franchise Freedom, the swarm of 300 drones was an ode to freedom and a tribute to those working day and night to ensure the health of others.
Using a specially developed algorithm, the drones mimic natural autonomous swarm behavior — like the flight pattern of starlings. Viewers are invited to see and feel what the individual movement of freedom in a group looks like through a performance that relies on both the technological and natural. "COVID-19 makes it abundantly clear that we as people depend on each other," says Ralph Nauta of Studio DRIFT. "The future only has value if we can rebuild this, together and sustainably, based on a greater, collective interest."
Studio DRIFT  has launched a similar project before. Back in July 2019, they lit up the night sky at the Kennedy Space Center Visitor Complex to celebrate NASA's Apollo 11 50th anniversary. The latest installation comes at a time in history where thousands of people across the globe are being impacted by coronavirus. Last night's Franchise Freedom highlighted the importance of two principles of humankind: health and freedom.
Check out the performance from Rotterdam in the slideshow above.
In other news, take a closer look at Sotheby's "Manga" selling exhibition in Hong Kong.