The Porsche Taycan Turbo S Is Even Faster for 2021
Hitting 124 MPH in 9.6 seconds.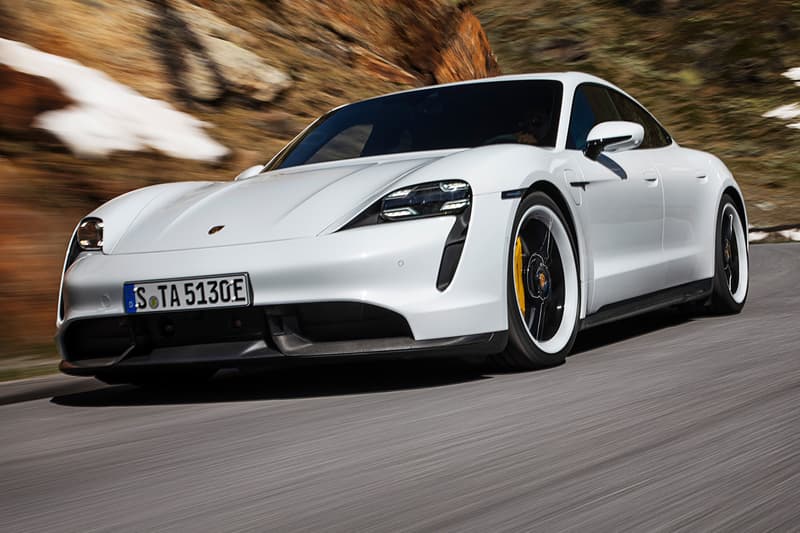 Porsche's already blisteringly fast Taycan has been updated for 2021, meaning that it can now achieve 0-124 MPH in just 9.6 seconds — undercutting the previous edition by 0.2 seconds.
Elsewhere, Porsche has managed to make sure that the Taycan Turbo S can achieve this sprint over and over again, no matter how many times you use launch control. Furthermore, the new variant will cover a quarter-mile in just 10.7 seconds — to put that into perspective, a Lamborghini Aventador SV can do the same sprint in 10.4 seconds.
Other new updates include a "Plug & Charge" function, which allows for more convenient charging as you will no longer need to pay with cards or use an app. Instead, you can just insert the charging cable of a compatible "Plug & Charge" station and the all-electric Taycan will establish encrypted communication with the machine, starting the charging and payment process instantly.
Smaller updates include a head-up display, an optional onboard 22kWH AC charger that can charge the batteries twice as fast as the standard model, and a host of new colors. New options include "Mahogany Metallic," "Frozenberry Metallic," "Cherry Metallic," "Coffee Beige Metallic," "Chalk," "Neptune Blue" and "Ice Grey Metallic" as exterior colors, as well as "Blackberry" for the leather interior.
The 2021 Porsche Taycan updates will roll out in the new model year, which commences this October.
In other news, Ford has updated the GT Heritage Edition for 2021.