Kanye West Catches Heat From Muslim Community for New YEEZY BOOST 350 V2
Both the "Israfil" and "Asriel" colorways are not sitting well.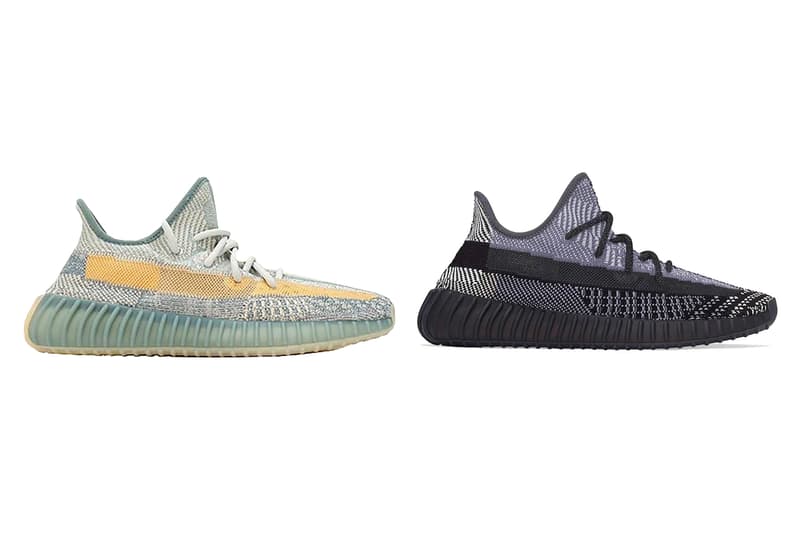 Kanye West's recent "Israfil" adidas YEEZY BOOST 350 V2 release along with the upcoming "Asriel" colorway are catching unwanted attention from the Muslim community. For those unaware, the colorways utilize the names of the Islamic angels Israfil and Asriel. While Asriel is the Angel of Death in Islam, Israfil is the archangel who signals the Day of Resurrection with his trumpet.
Many are taking to Twitter, and have even started a petition to boycott the line of sneakers. The petition has already garnered over 2,000 signatures with many commenting that the colorway names are flat-out disrespectful to Islam.
While this is not the first time religion was used as inspiration for a sneaker colorway, the Internet is proving that religious figures should be left out of sneaker design.
For more footwear news, take an on-foot look at the J Balvin x Air Jordan 1 Retro High OG.
Please sign and RT the petition (@kanyewest @adidas #boycottkanye #boycottadidas #islam #israfil):https://t.co/IpZD1Hr4z9

— Reaction Bae (@ReactBae) August 23, 2020
I cannot support ADIDAS as along as you are associated with Kanye West.
He is sick and needs help. Adidas has done nothing to make this situation any better.
Silence is compliance.

— jbeckett (@jbecks76) August 17, 2020
Latest controversy#KanyeWest new shoe named 'Israfil'
In #Islam, Israfil is known to be the angel that will blow a trumpet to mark the ultimate end of the world.
Naming a shoe after a significant Angel of God, in the Islamic religion, is highly disrespectful.@MuslimAdvocates pic.twitter.com/D2s8qhkGwe

— Azra_H (@azra_hhh) August 19, 2020
"@FELASTORY: #Raphael (#Israfil in Arabic) the angel of the trumpet responsible for signaling the coming of Judgment Day. #Azrael (#Azra'il in Arabic, also called Malak al-Maut, literally "angel of death"). Taking the soul of the dead to heaven or hell. #Yeezy #adidas ?? pic.twitter.com/PiLIhpKiGX

— GIDITRAFFIC (@Gidi_Traffic) August 24, 2020