Big Sean Drops Highly-Anticipated Nipsey Hussle Collab "Deep Reverence"
Set to appear on his upcoming album 'Detroit 2.'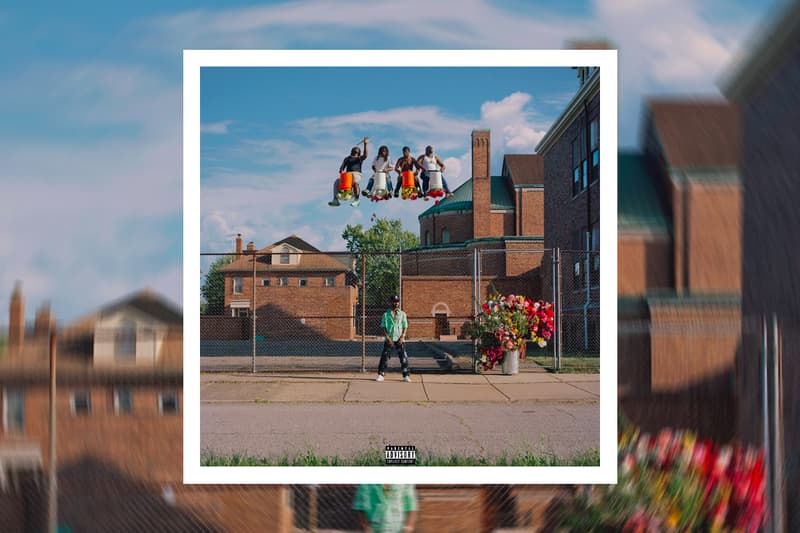 Big Sean has shared his collaborative effort with the late Nipsey Hussle entitled "Deep Reverence."
Produced by Hit-Boy, "Deep Reverence" was first previewed in March 2020 during his beat battle with Boi-1da. Hussle starts off the cut with the hard-hitting line "F*ck rap, I'm a street legend," and the two drop verses narrating their quests of breaking the mold and making something of themselves while helping their communities.
The single is set to appear on Big Sean's upcoming album Detroit 2, the successor to his 2012 mixtape Detroit. The project will drop September 4 — almost eight years to the date of its predecessor — and is his first full-length release since 2017's I Decided.
"I've been going back listening to music that impacted me growing up, you know, songs I hear on the radio every day but I didn't even realize was only popping in Detroit," the rapper said in the album's announcement trailer. "It feels like a whole new energy in the city, you know? It's inspiring to watch — to the point it inspired me to go harder than ever. It's like the phoenix rising out the ashes."
Stream Big Sean and Nipsey Hussle's "Deep Reverence" on Spotify and Apple Music. Detroit 2 drops September 4 via G.O.O.D Music/Def Jam.
Elsewhere in music, Tyler, the Creator and Issa Rae appeared in Pharrell and JAY-Z's "Entrepreneur" visual.