Hit-Boy & Boi-1da Preview New Drake & Roddy Ricch, Nas, Big Sean & Nipsey During Beat Battle
The superproducers squared off Friday on Instagram Live.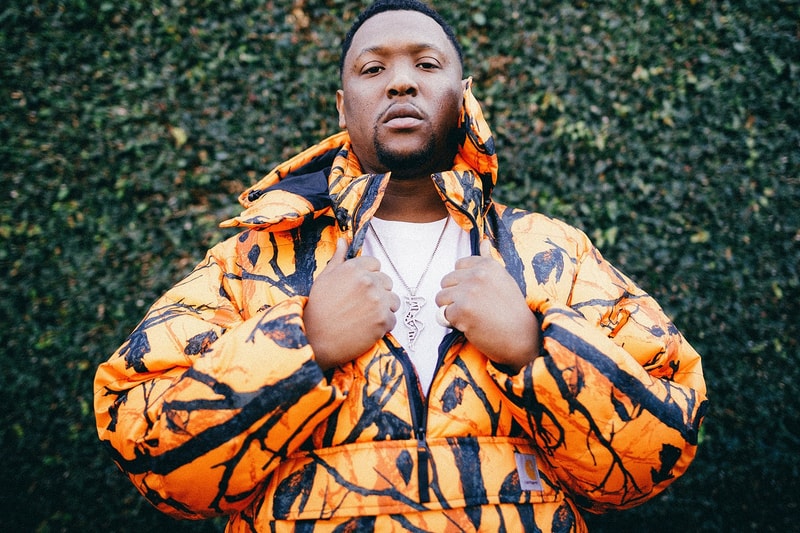 On Friday night, fans of hip-hop were treated to a plethora of unreleased tracks from superproducers Hit-Boy and Boi-1da as they squared off in "The Beat Battle You Don't Want To Miss." Sharing snippets of unreleased music from Drake and Roddy Ricch, Nas, Benny the Butcher, and even a cut from Big Sean and the late and great Nipsey Hussle.
Boi-1da first played a snippet of an unreleased track from Drake and Roddy Ricch, which assured listeners they were in for the unexpected. Over a gamey synth, Drake can be heard rapping "I rock diamonds when I'm under pressure," with Ricch following the Toronto rapper's verse with his own melodious bars. "Stop playing with me bro, I'm not playing with you, bro," Boi-1da can be heard saying while playing the track. The Canadian producer also shared another Drake snippet from an unreleased track.
Second unreleased drake snippet w/ 1Da ??? pic.twitter.com/taixYxOowa

— And Comfortable I Sit (@PlayBoiMartiii) March 28, 2020

Hit-Boy quickly backed this up with some equal hits of his own, previewing an unreleased Big Sean and Nipsey Hussle track from Sean's forthcoming album, Detroit 2. "Shoutout Nipsey Hussle, n*gga, rest in peace," Hit shared before playing the track. Nipsey can be heard opening the beat with "F*ck rap, I'm a street legend," before slinging out some wild poetics. Big Sean equally made an appearance during the live stream, rapping his part on the track as Hit-Boy played it.
UNRELEASED NIPSEY X Big Sean @Hit_Boy ??????????? pic.twitter.com/5fCXJtyeTq

— DOT SMOKE (@DDotOmen) March 28, 2020

Hit-Boy also previewed new tracks alongside Nas and Benny the Butcher during the heat-filled battle. For more related news, Hit-Boy recently sat down with HYPEBEAST to discuss his GRAMMY win, the hip-hop industry, and more.
HitBoy really dropped new Nas on us on IG live pic.twitter.com/tF7NZcQPY2

— Harry (@Harry8__) March 28, 2020
Unreleased Hit x Boy & BENNY the Butcher pic.twitter.com/il4qJENCiq

— jake (@sohappyimsad_) March 28, 2020