The World's Most Expensive Pokémon Card Just Sold for $250,000 USD
Of course, it's another Pikachu Illustrator.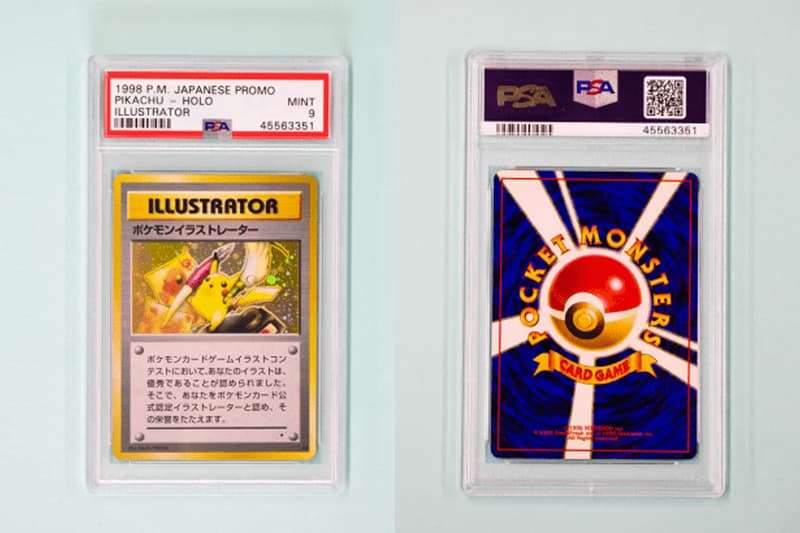 Last year, an extremely rare Pikachu Illustrator Pokémon card sold for an incredible $195,000 USD on the auction site Invaluable, setting a new record for the most expensive Pokémon card ever. Surprisingly, the title was short-lived, with a new record being set just earlier this month for a staggering $250,000 USD.
Of course, just like its predecessor, the Pokémon card sold yet another Pikachu Illustrator, PSA-graded with a mint 9 rating. For those unfamiliar, the Pikachu Illustrator card is an extremely rare card illustrated by Atsuko Nishida. Only 39 of these cards were ever made, and instead of a commercial release, they were awarded to the winners of the CoroCoro Comic Illustration Contest for Pokémon back in 1998, making them almost impossible to get hold of. Pushing its price even higher is the rumor that out of the 39 originally distributed, around just 10 of them still exist today.
According to the ZenPlus, the auction brought in ¥25,000,000 JPY, which roughly equates to $233,578.75 USD. Their English press release quotes a price of $250,000 USD, and while the auction site hasn't clarified which amount is the true amount, both are nonetheless significantly higher than the previous record of $195,000 USD.
Elsewhere in the gaming world, the release date for Samurai Jack: Battle Through Time has been announced.